On the fourth and last day I went to the Panorama and HashMAG Blogger Lounge. The Panorama was like the SEEK and Bright one day before an exhibition. I went to both events on this day with my dear friend Sophia, we already went together to the Real Techniques Party. I think I won´t go to Panorama next season. It was nice to see what´s happening there but it´s nothing for me to be honest. The atmosphere was really bad, most people were demotivated and the air was also bad. Beside this it seemed like the whole time only one song came through the speakers.
On the other hand the HashMAG Blogger Lounge which was held under the motor #hashtival was the highlight of this week. The atmosphere was amazing and everyone was treated the same nice way. I already liked this event in January, I just had not enough time to visit every stand. This time I had enough time and it was even better. By the way here you´ll find the post about the event from January.
The first stand we visited was from C&A. Beside the latest collection we admired the beautiful flower wall. While we stand there someone said that you could have a shirt embroidered. I choose my blog name in pink lettering on the left side of the shirt. By the way these shirts are made by natural biological fabric and for recycling. This projects name is Cradle to Cradle and becomes from me a thumb up.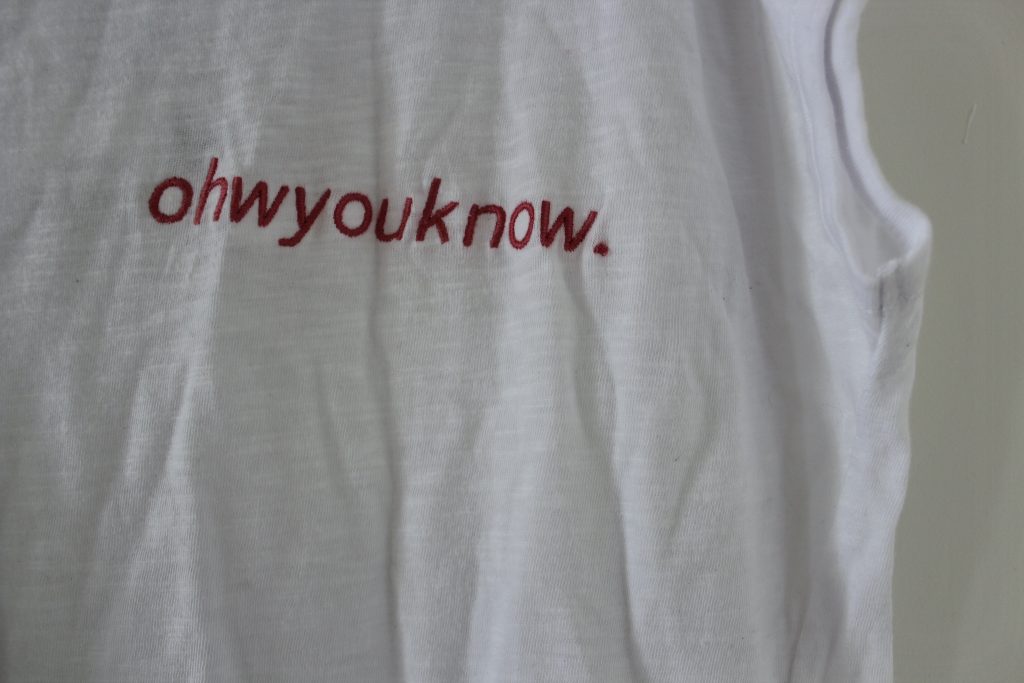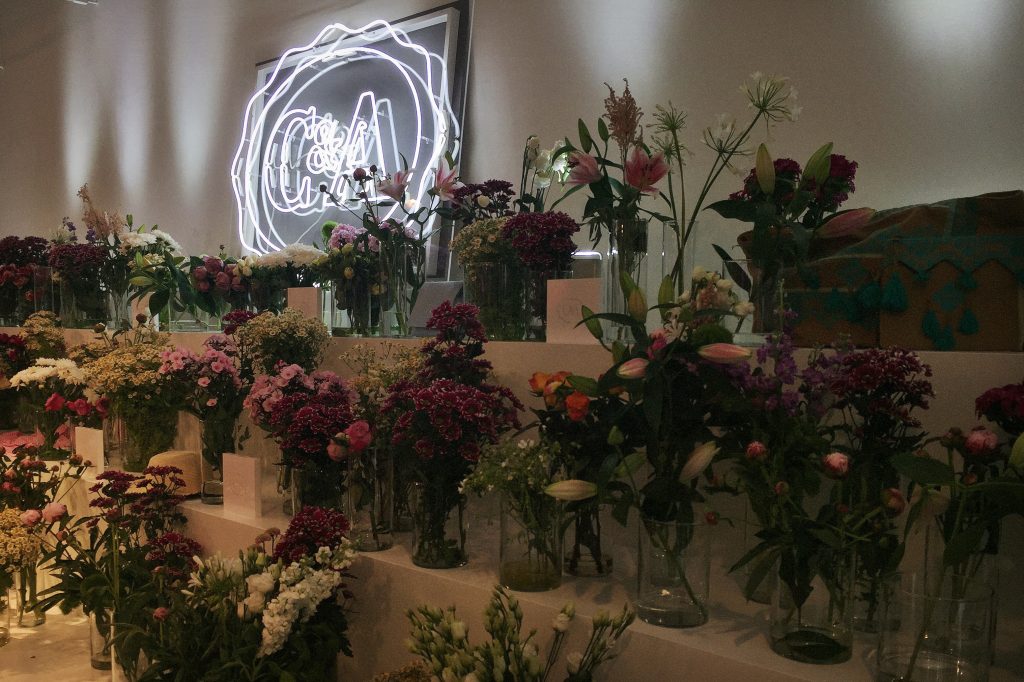 The next stand was the one form Mädchen. There you could take a photo with Fred the unicorn. They also gave us a unicorn deodorant and a flower crown. Great work! In the goodie-bag was also a Mädchen magazine, the last time I read one of them was when I was like 14 years old. It was funny to do this again after such a long time, I felt a bit like I´m back in high school.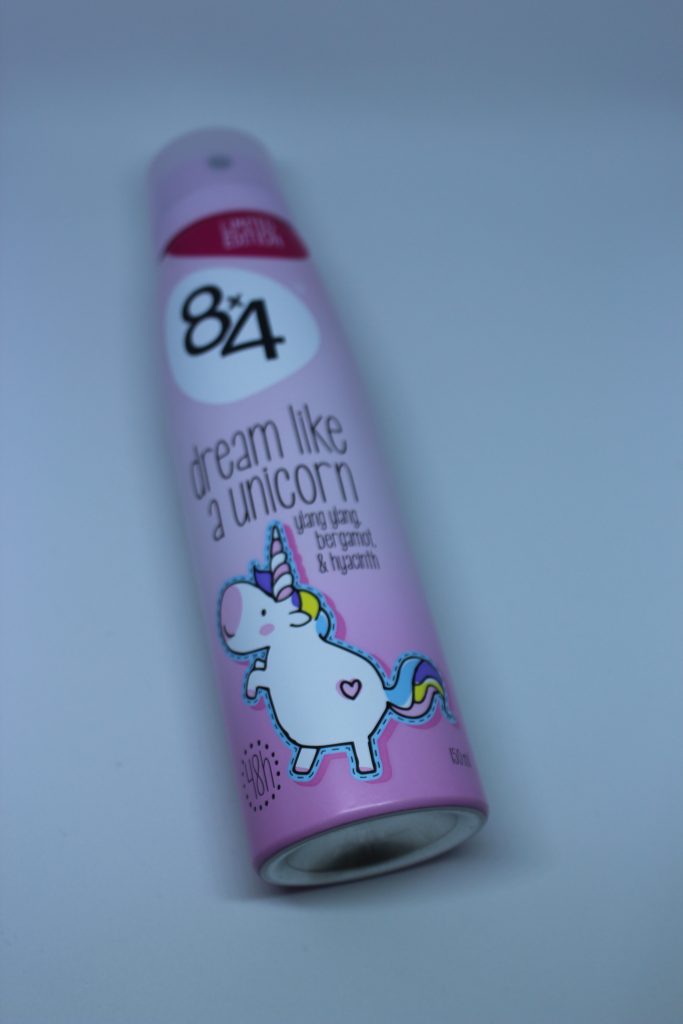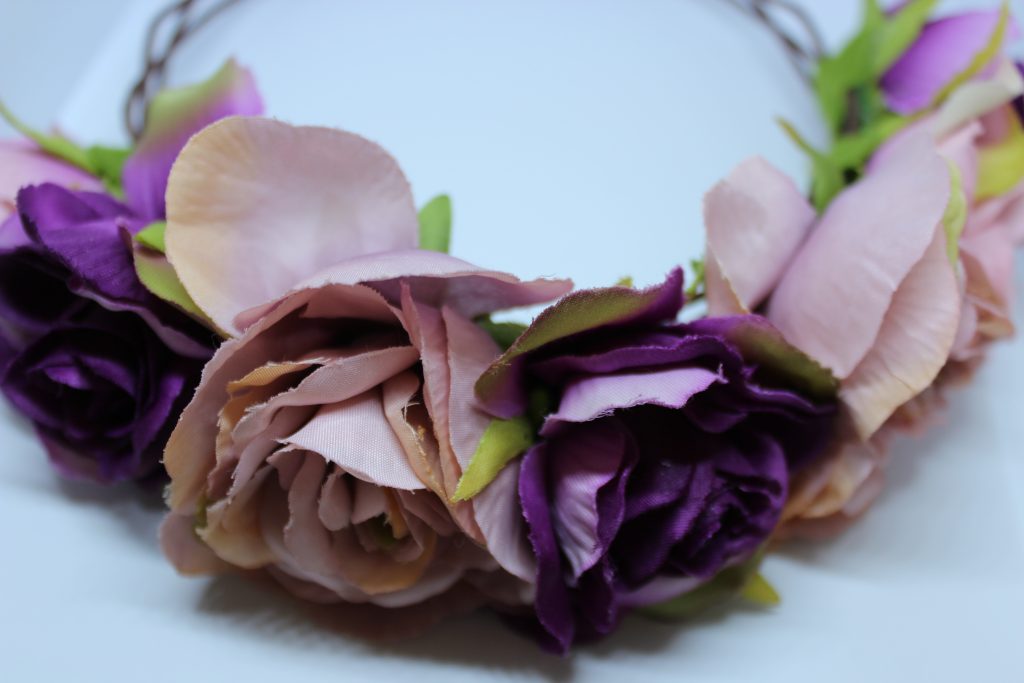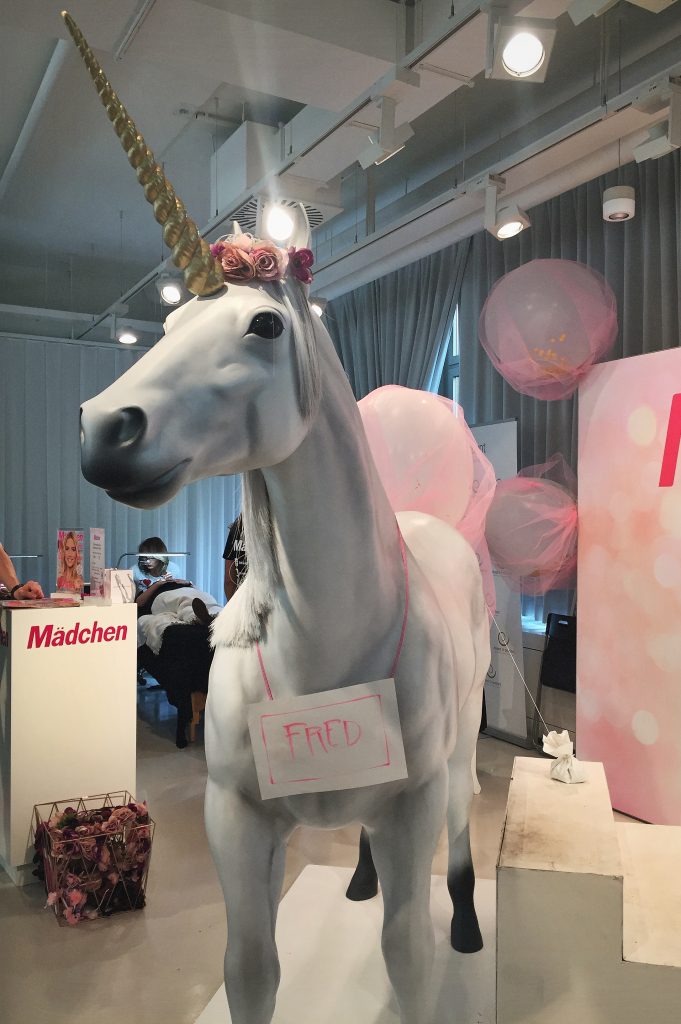 After the unicorn we wanted to get some eyelash extensions, unfortunately they were booked out. They asked us if we want to come to their head office but this was to far away from Berlin. There was also a stand from Sebamed but I skipped this one because I had a blogger event not even one week late with them.
Next stop was the stand from Online. We were really creative here and made our own work of art. There was also a specialist which wrote whatever you wanted on bookmarks or postcards for example. I just made one postcard by myself with the quote "less bitte more glitter" on it. When we were finished with our "art" they gave us a small drawing set. I think I´ll use the pens a lot because I have pretty often phases were I want to live out my creativity.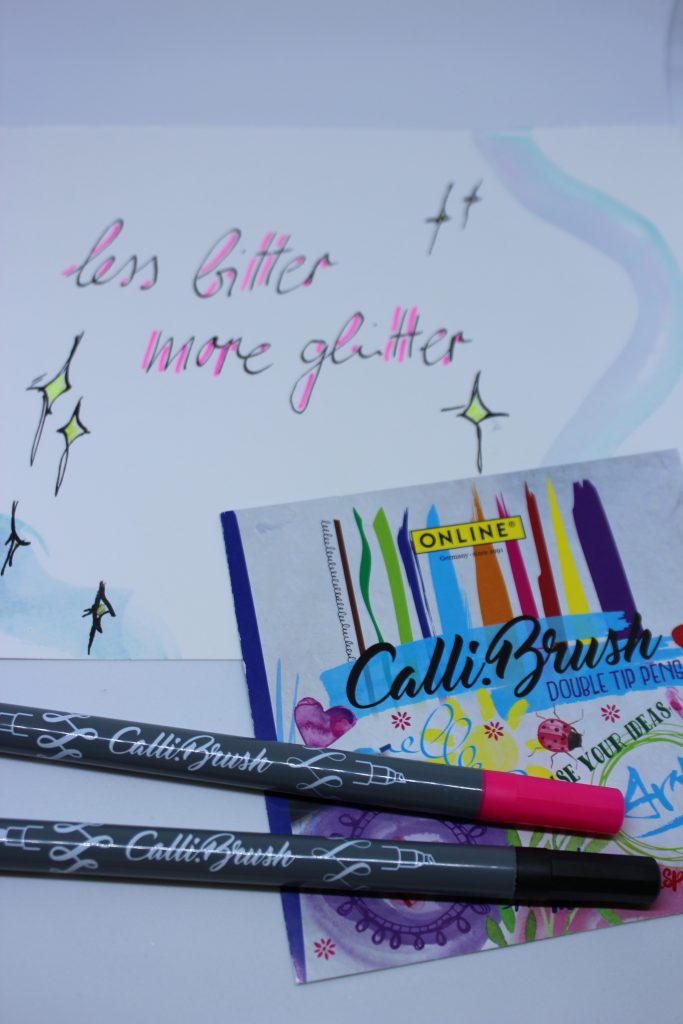 It was also pretty creative with BijouBrigitte. First we made some cute chockers by ourself. Well not the whole necklace just the pendant. Moreover we joined a contest or already joined. We had to do a flat lay for the motto festival accessories and post it on Instagram. I made a picture but I was not happy with it because the light in the room was bad. So I didn´t posted it on Instagram… but it was fun to do it. Oh and there were also sticker tattoos which you could put on directly and some to take home.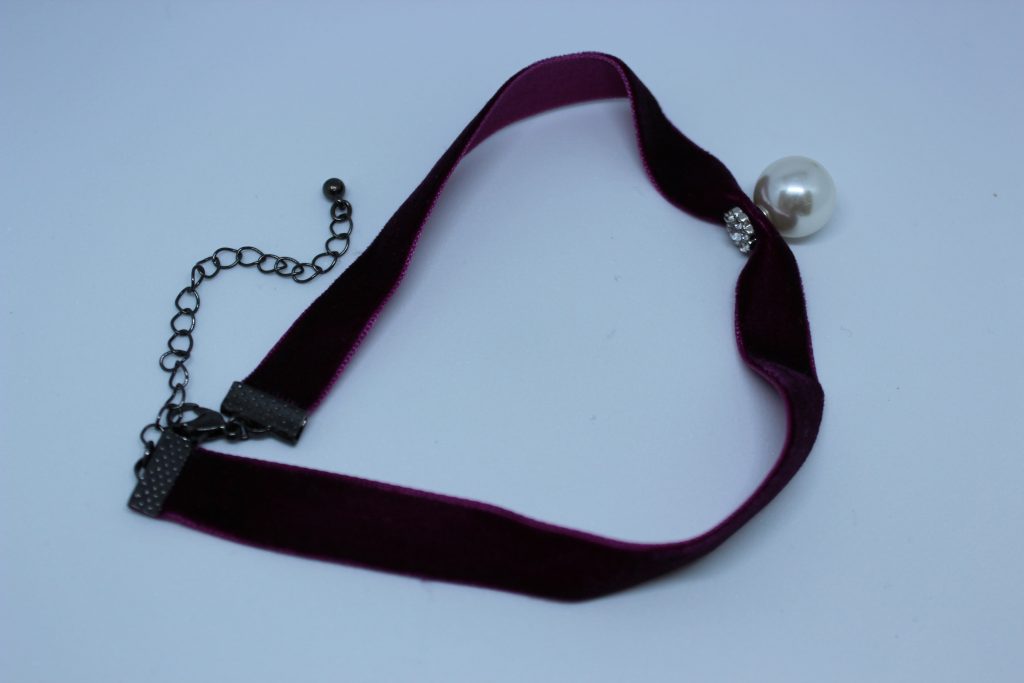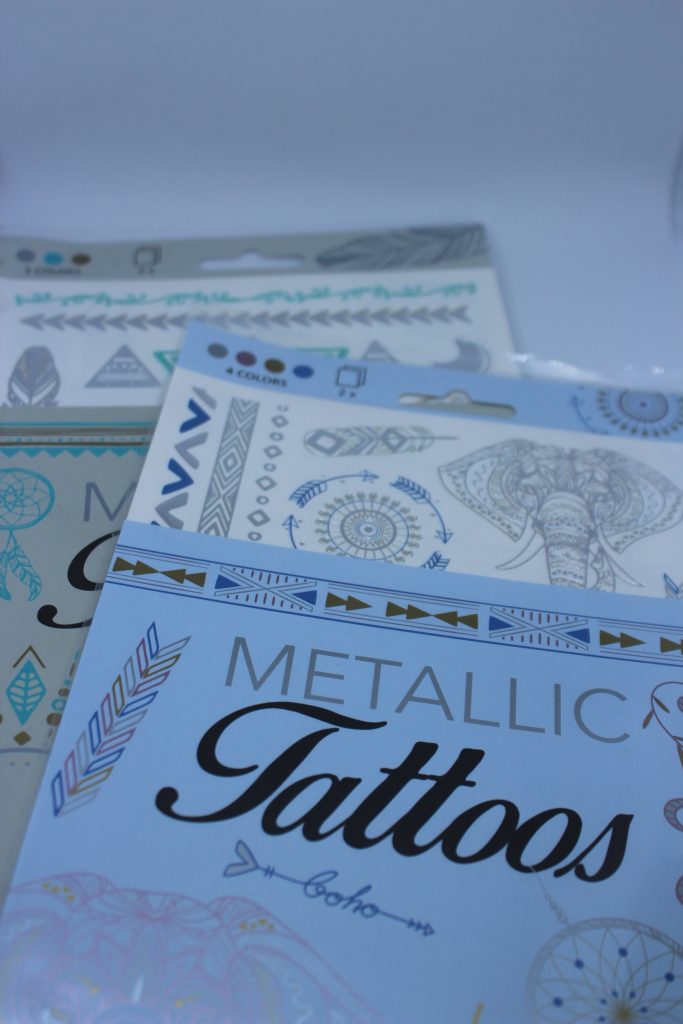 After all this "working" we were pretty hungry, so we went to the stand from Wonder Waffles. These waffles are so yummy! I always get stomachache because I put too many sweets on it. While we were waiting in line we tried a cup of Koawach. It´s cocoa with the effect of coffee. Well I don´t like coffee so I drink mostly a RedBull to stay fit during the day. RedBull is really delicious in my opinion but also unhealthy. So this is perfect for me! It tastes amazing, the vanilla edition is my favorite. I´ll buy myself a big stock of it.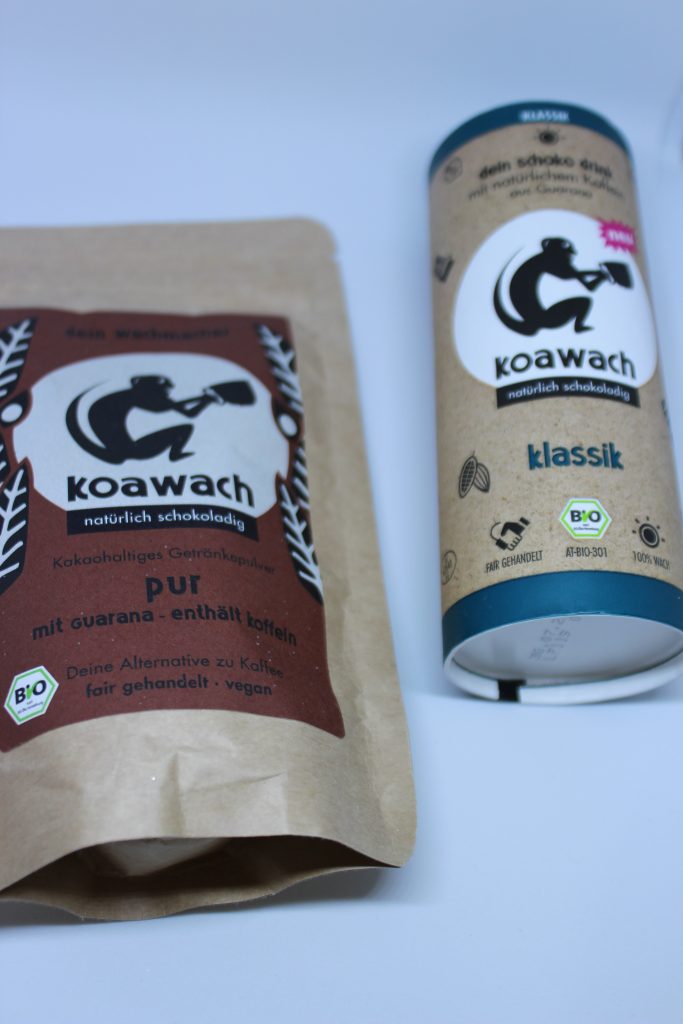 My outfit of the day consisted of a t-shirt from Thrasher in a collaboration with Huf, I totally love the asian style of the lettering. The jeans jacket is from Levi´s and the white ripped jeans are from Tally Weijl. My shoes are some Vans which released with Stussy. They´re in my top 3 everyday shoe list. The shoulder bag is, like it´s big written on it, from Supreme. Like you can see it´s a pretty alternative outfit. I know the photos are not the best but we were in a hurry and only had an iPhone for the pictures. I still wanted to show you my outfit of the day. Sorry, sorry.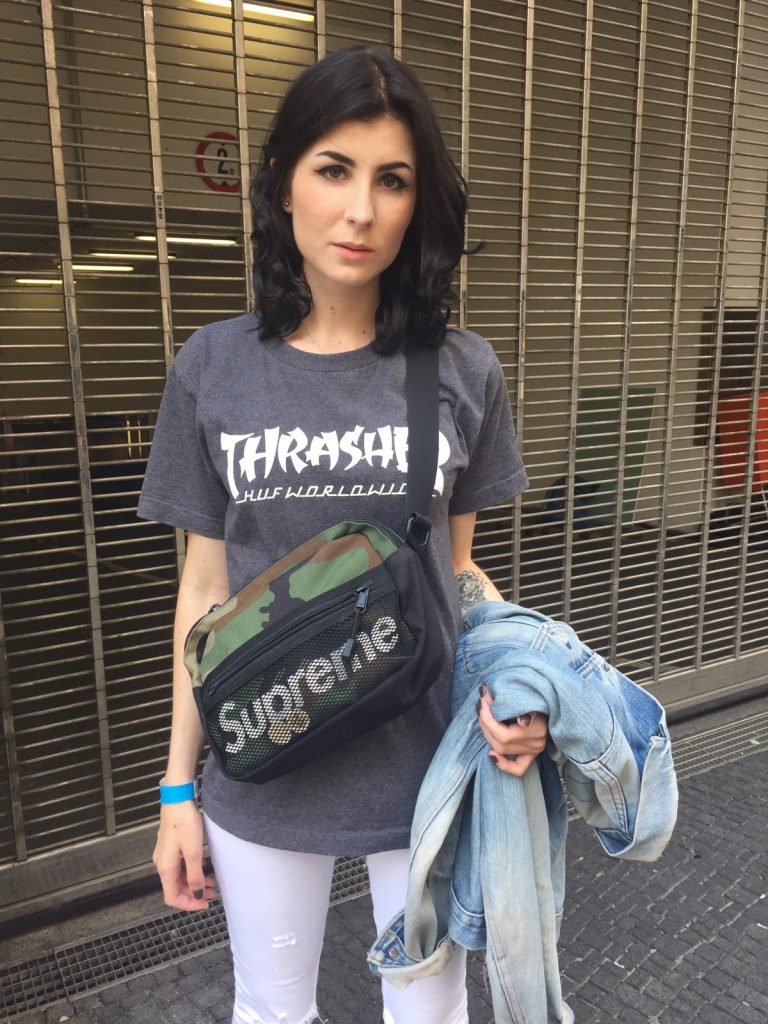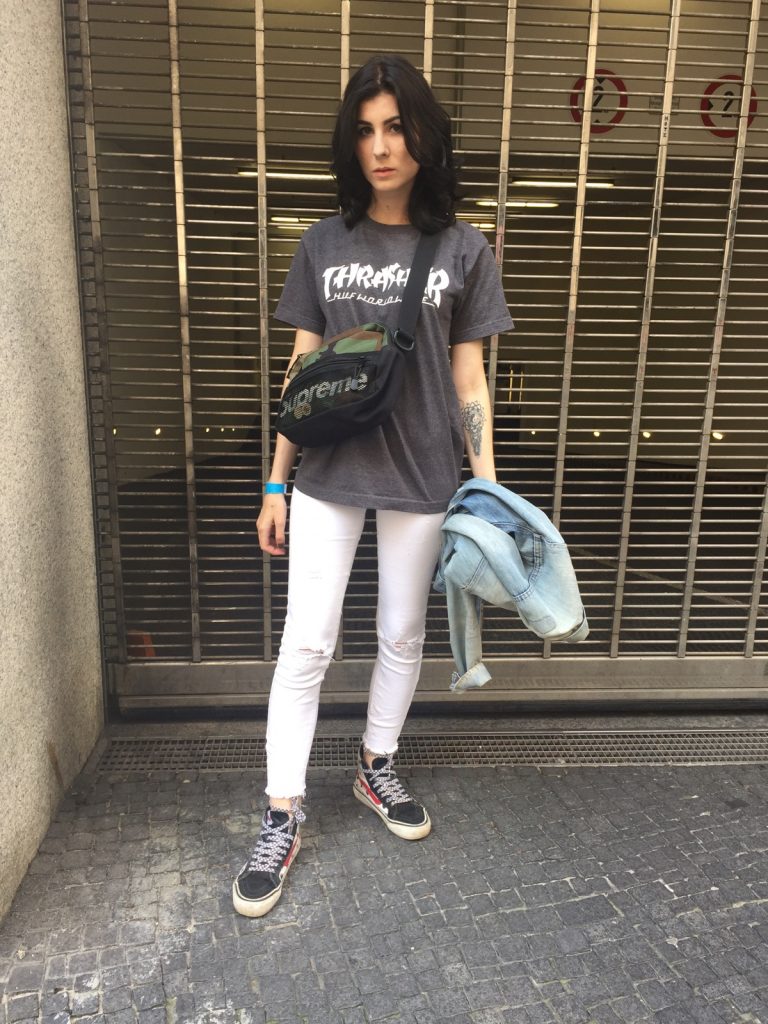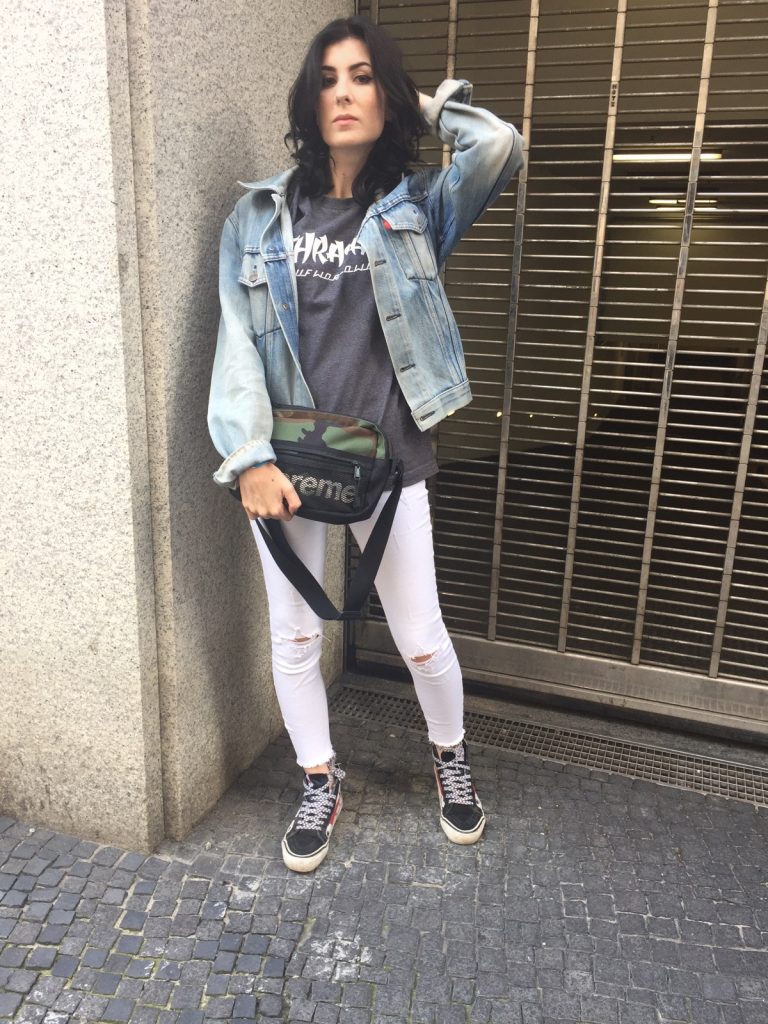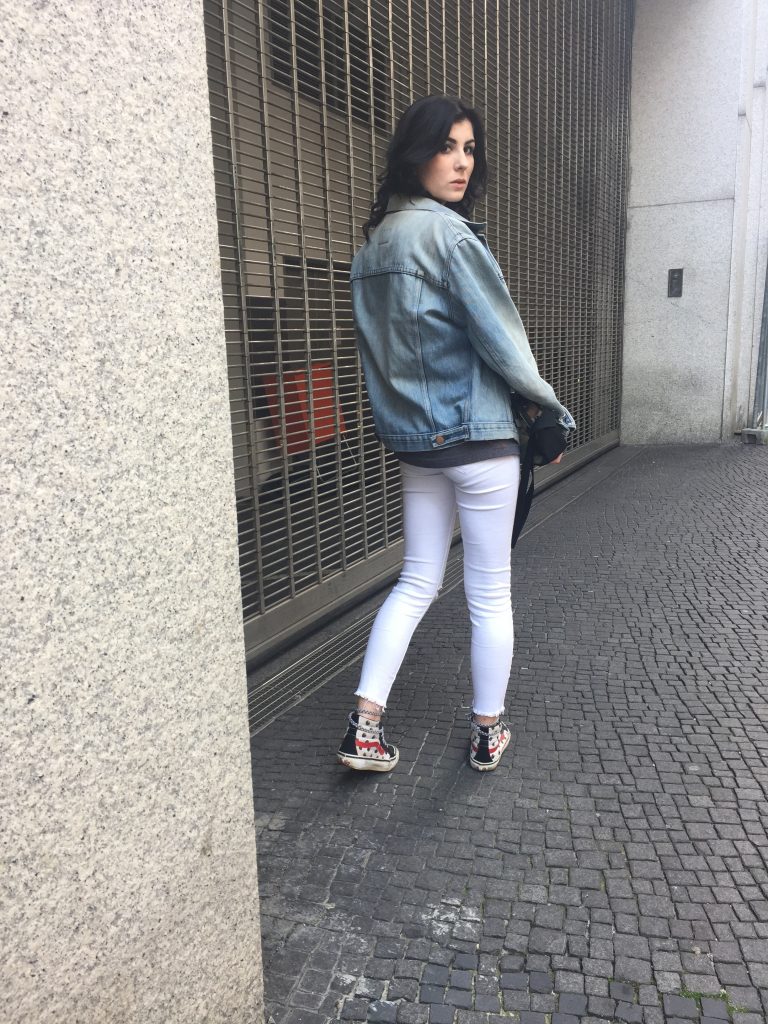 Last but not least a little presentation of all the products from the goodie-bag. I´m pretty happy about the face masks, I´m currently obsessed with them. I already testet the one from Bioré and I totally like it. It´s already written in a part above but I want to write it again, the Mädchen magazine in the goodie-bag is so cool. The deodorant for men from Hidro Fugal smells really nice, I gave it to Tristan. There was also a juice from Tropicai, I don´t drink things like this so I gave it also to Tristan. He´s a person who likes almost everything but he didn´t like this drink. The small nail polishes from Catherine are cute, the magazine from the brand which was with them in the bag was unfortunately just a waste of trees in my opinion. The condoms… well they´re condoms. Apart from all that was a small smartphone plug in the bag from Online and some flyers. Oh and a clutch from C&A. I like the color but I think I´ll use it as a make-up bag. It´s the perfect size for it and my actual one is a bit shabby.