Getting married isn´t a theme at the moment but I´m still a big fan of weddings. Since I´m a little girl I have an exact imagination how my "big day" should be. So I was pretty happy when I received the invitation from Bellini di Canella to "The Wedding Show by Gala".
When I arrived at the Makrönchen Manufaktur, most blogger were already there. We were a girl gang and as it´s normal for bloggers the first we did was taking photos of the beautiful prepared breakfast. The food looked not only good it was also very good! I think this was the most beautiful lunch I ever joined.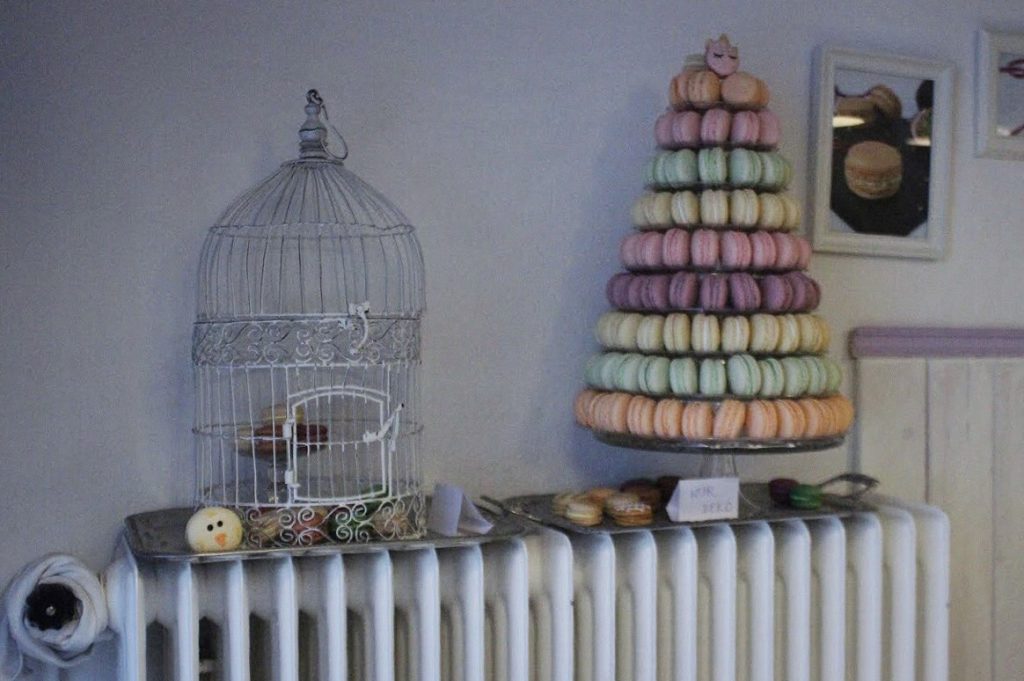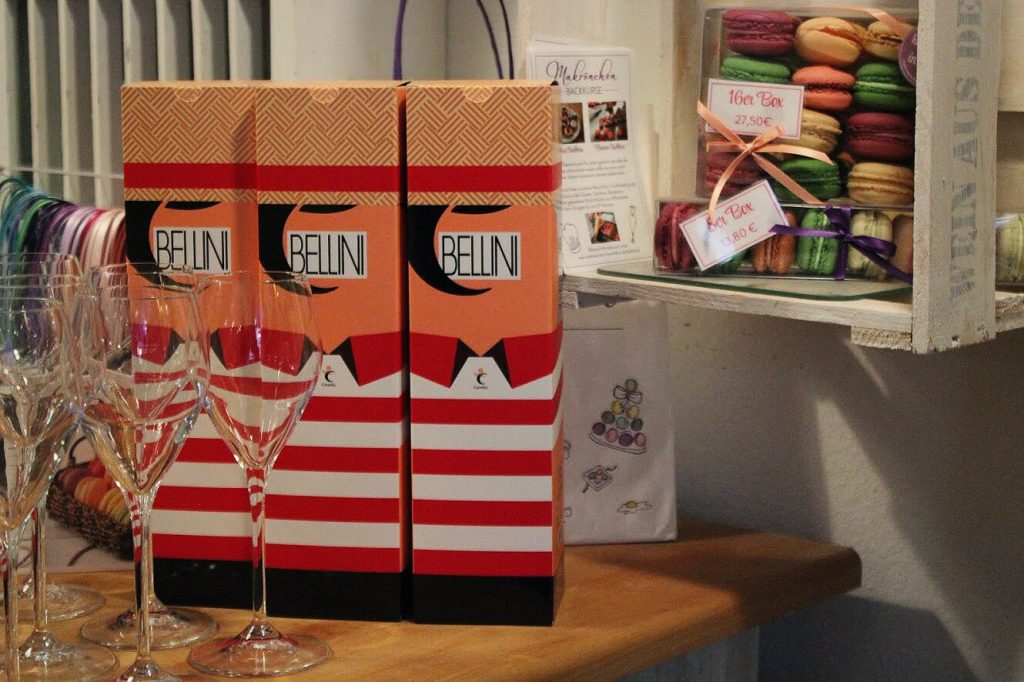 After a short presentation of each other it went on with a very interesting presentation of the history of Bellini di Canella. One of the daughters of the founder came from Venice to bring the brand closer to us. She also showed us how the family company produces their famous cocktail. By the way; if you want that your Bellini di Canella tastes a bit fresher and more alcoholic you can just add a bit prosecco. The taste is the same, well it´s just fresher and more alcoholic.
After the presentation we finally ate. It was so, so tasty. During this we talked with each other and tried two other cocktails from the brand. One was with strawberry flavor and one with blood orange. The last one I tried, the one with bood orange flavor, was my favorite. You can imagine that this lunch was a perfect start into a day.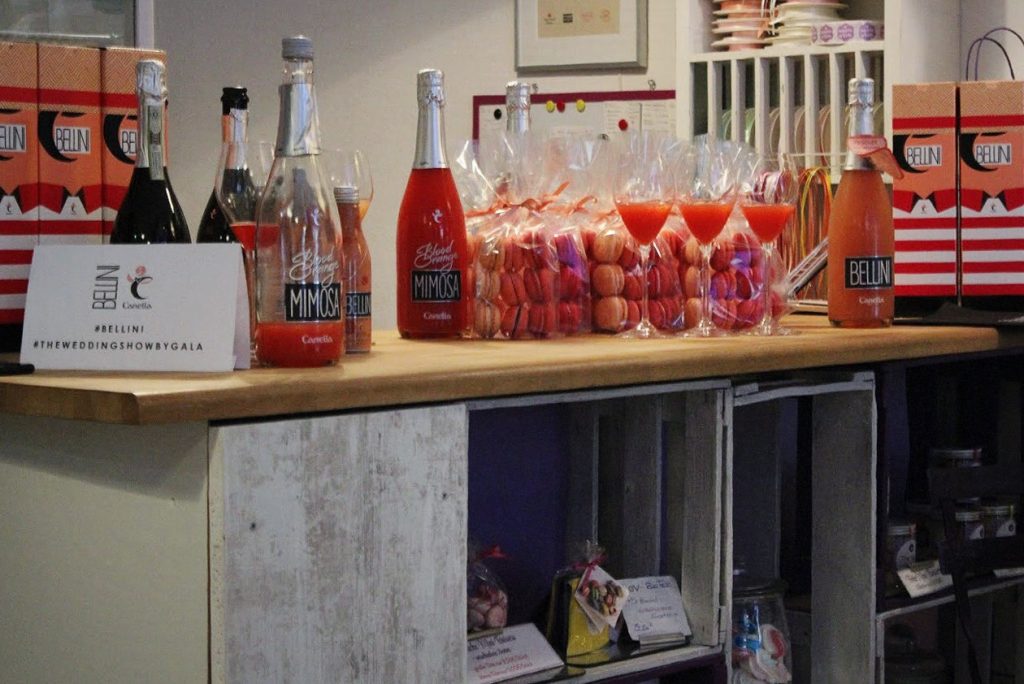 After the lunch we went to the exhibiton with some old VW busses respectively Bullis. The Old Bulli Berlin Team had also a stand at The Wedding Show by Gala. They´re so cute and I can imagine to rent them for a or my own future wedding. As you can see I liked these VW busses so much I had to take a shot infront of them.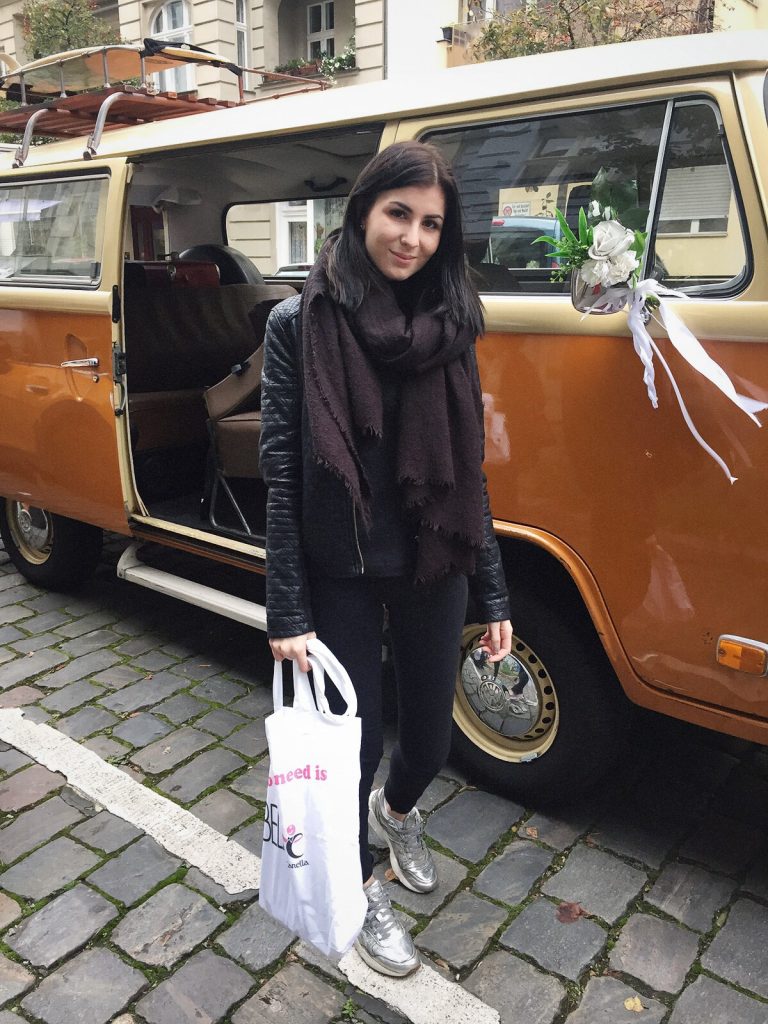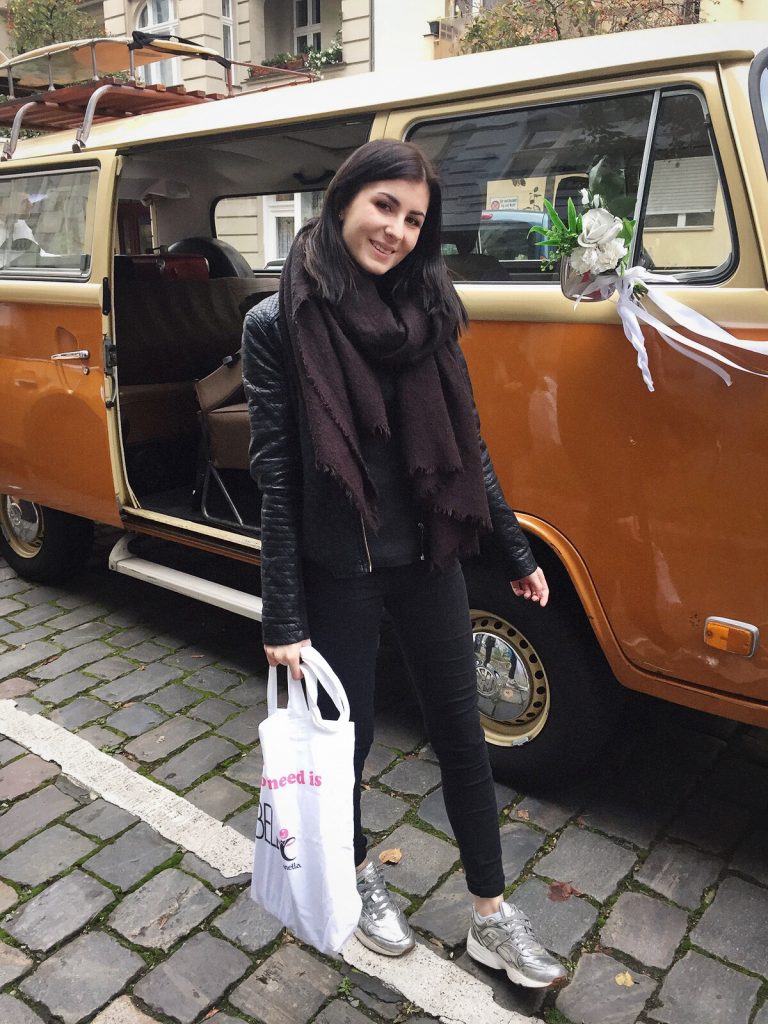 When we arrived at the exhibition we were welcomed friendly. After a short intro and a drink (of course Bellini di Canella) we had a guide over the terrain of The Wedding Show by Gala. Kerrin Wiesner, a well known wedding planner, took us around. The first hall, in which we went, was more traditional and the second one more urban. In the traditional hall was, beside stands, a big catwalk, where shows took place three times a day. On almost every stand you could do something, I really liked that. Last exhibititions I visited were pretty boring, they showed only their new products and had nothing special for the visiters. At The Wedding Show by Gala you could taste food, try on wedding dresses, take some funny photos, join contests and more. The highlights for me were the workshops by Foreverly and a contest where you could win a 16.000 euro wedding dress by Galia Lahav.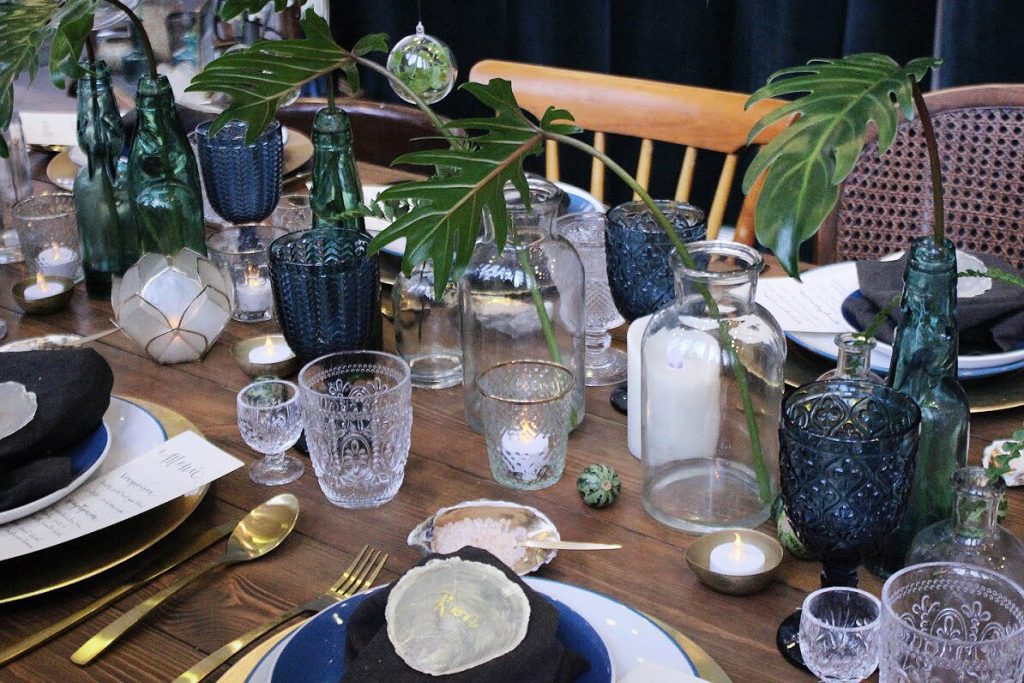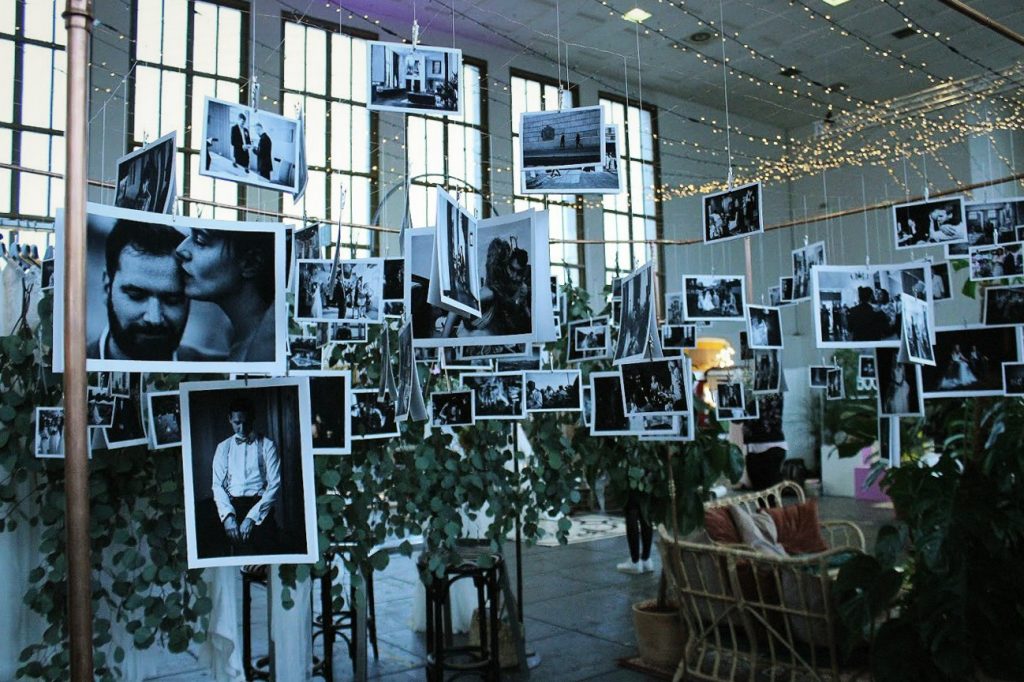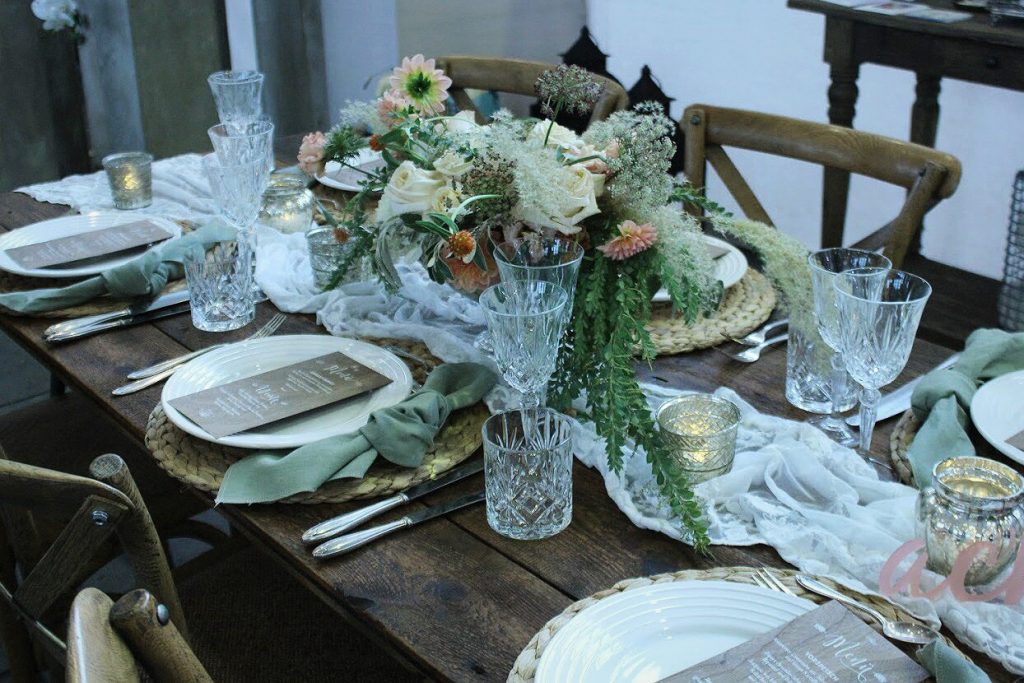 Conclusion "The Wedding Show by Gala":
This exhibition was small but nice. I need to say that I prefered this small exhibition to the bigger ones (for example the IFA). A normal ticket for one day cost 15 euros, I think that´s fair. Beside some reduced tickets for students and Co. there were VIP tickets available. I would have loved to be a part of the Foreverly workshops but you needed to register yourself in advance, my fault. I think I´ll join this exhibition next time again but private with a friend. I imagine it even better with a person who is close to me. When I´ll marry for real I deffinitely scour every single thing with the theme wedding.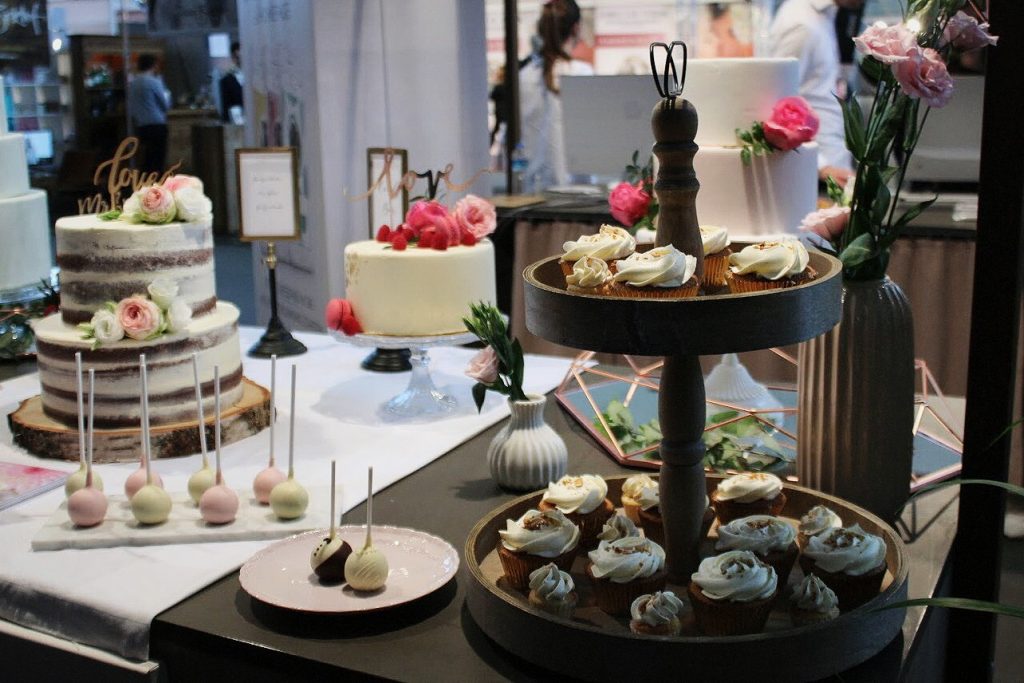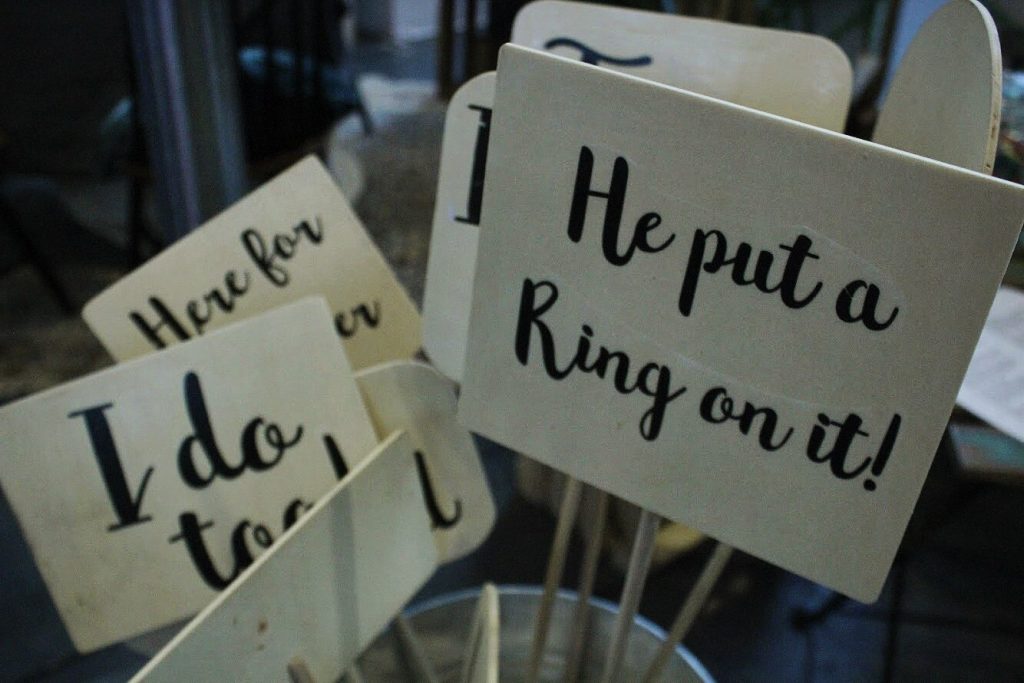 Even if it really looks like an advertisement it´s an unpaid article and just a reporting of my nice day. All photos are taken by me except the tagged photos. A big thanks goes to the Bellini di Canella team, which invited me for free to "The Wedding Show by Gala".