It's January and that means for all fashion addicted people: Fashion Week. Last week it was in Milano and this week it's Berlins turn. Like the last time I am back in the fashion circus and tell you how, where and what I experienced. In contrast to the contributions of the last Berlin Fashion Weeks, this time I will focus more on the outfits and upload a review about the course of the days at the end.
My first Berlin Fashion Week outfit is a casual look. I had to work the whole day and go to a runway show after that. So I selected pieces which I can wear in the office and for an evening event.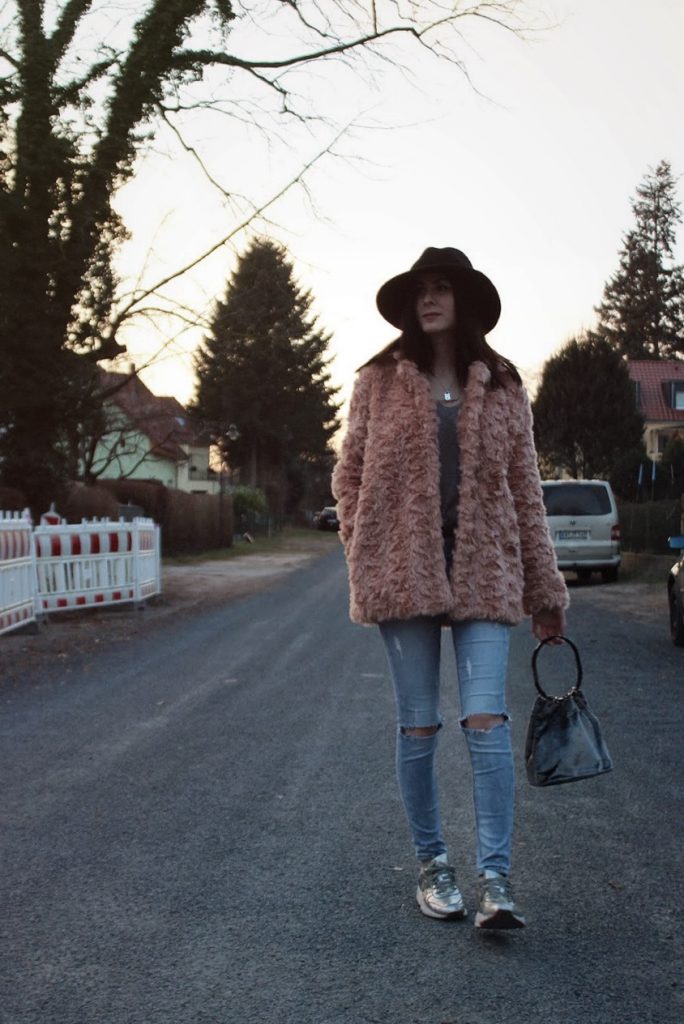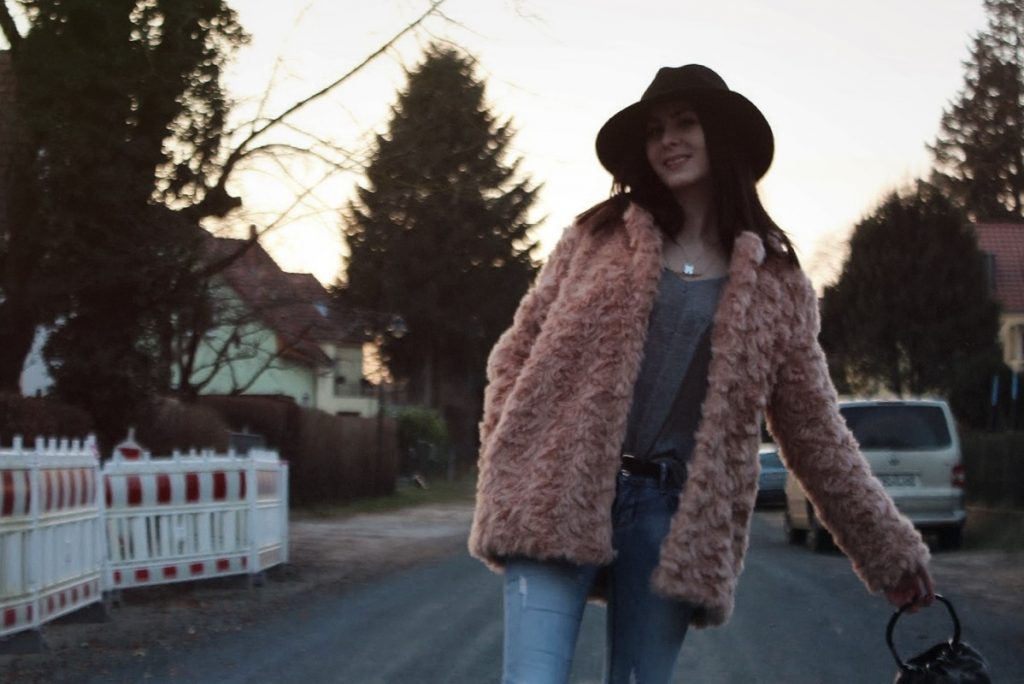 Let me tell you more about my Berlin Fashion Week 2018 – outfit no. one. I decided to wear some light ripped jeans from Topshop and a grey sweater from Tally Weijl. The top fits amazing with my little sweet Gucci bag. Also my sneakers, from Puma in cooperation with Alife, match with the bag because he's my main piece of this look. I bought this silver velvet Gucci bag in the last months of 2017, he's from 1999 and designed by Tom Ford. The bag looks very small but it's amazing what you get in there. The pink fake fur jacket is from Primark and just as cuddly as it looks. To complete the outfit I chose a black hat (also from Primark). The black belt with the golden buckle is from H&M and the two chains I wear are from Tiffany & Co. and KFC. I got the one from Tiffany & Co. for my confirmation from my grandparents and the KFC chain was a Christmas present from my boyfriend. On the KFC chain is the written: fingerlicking good.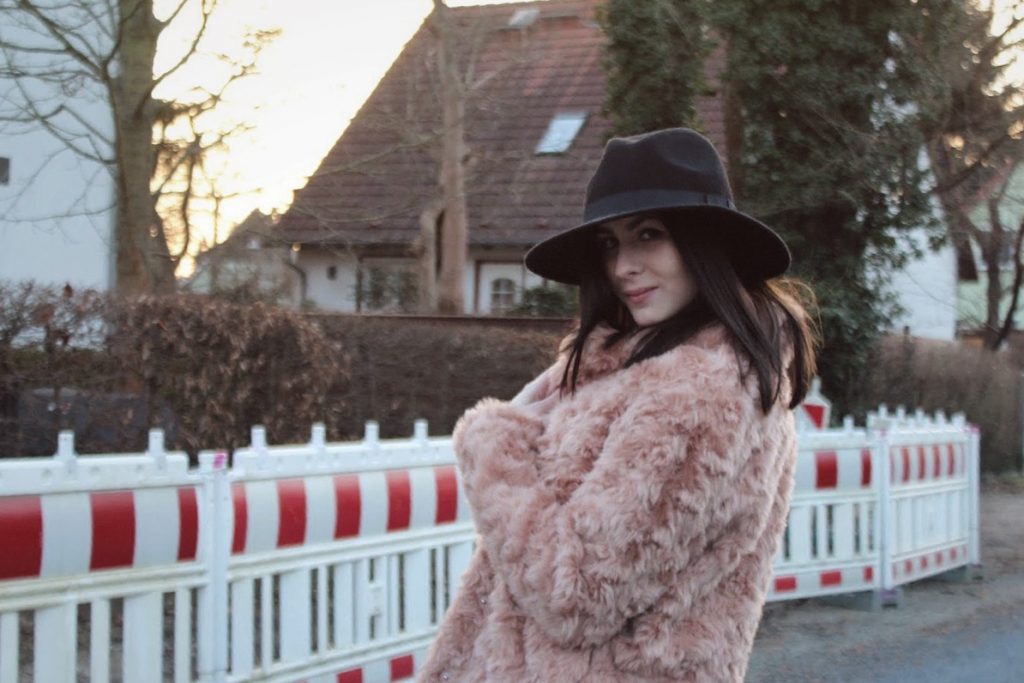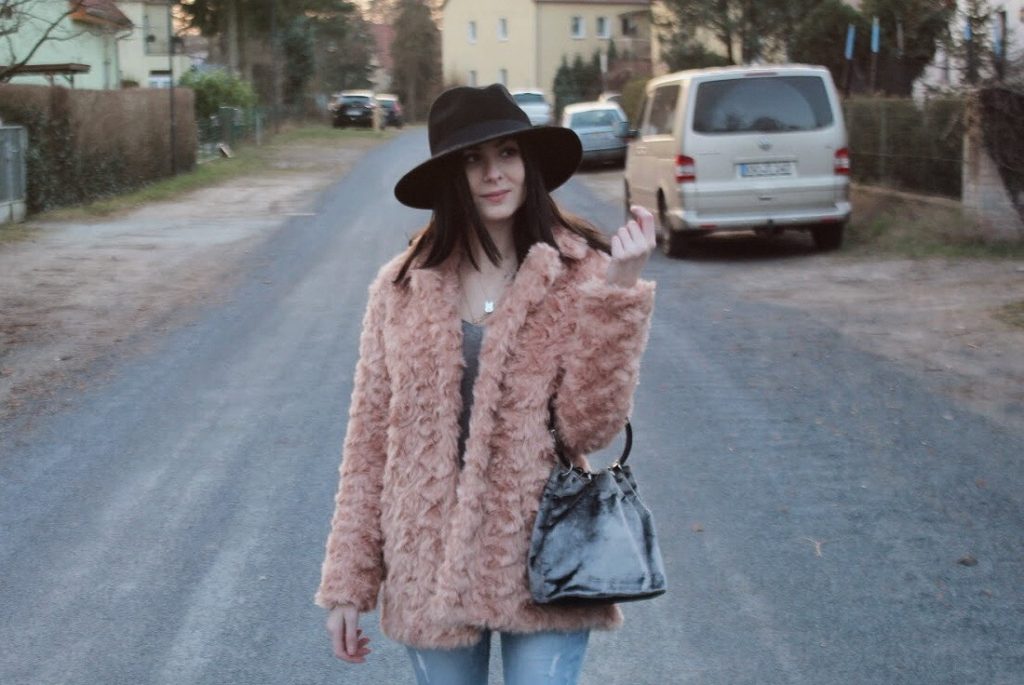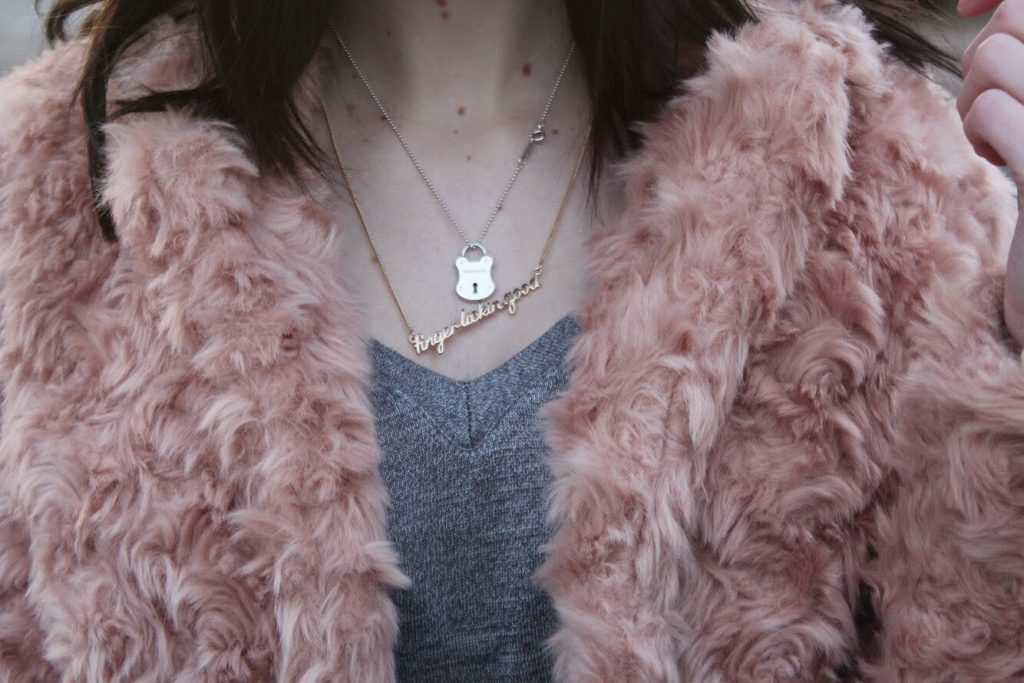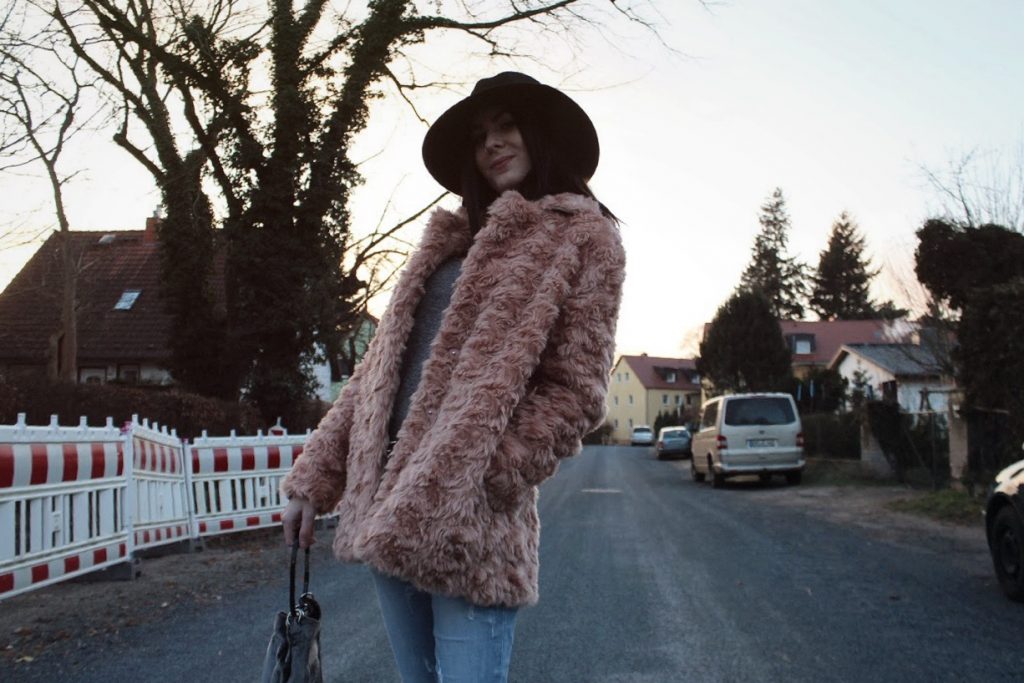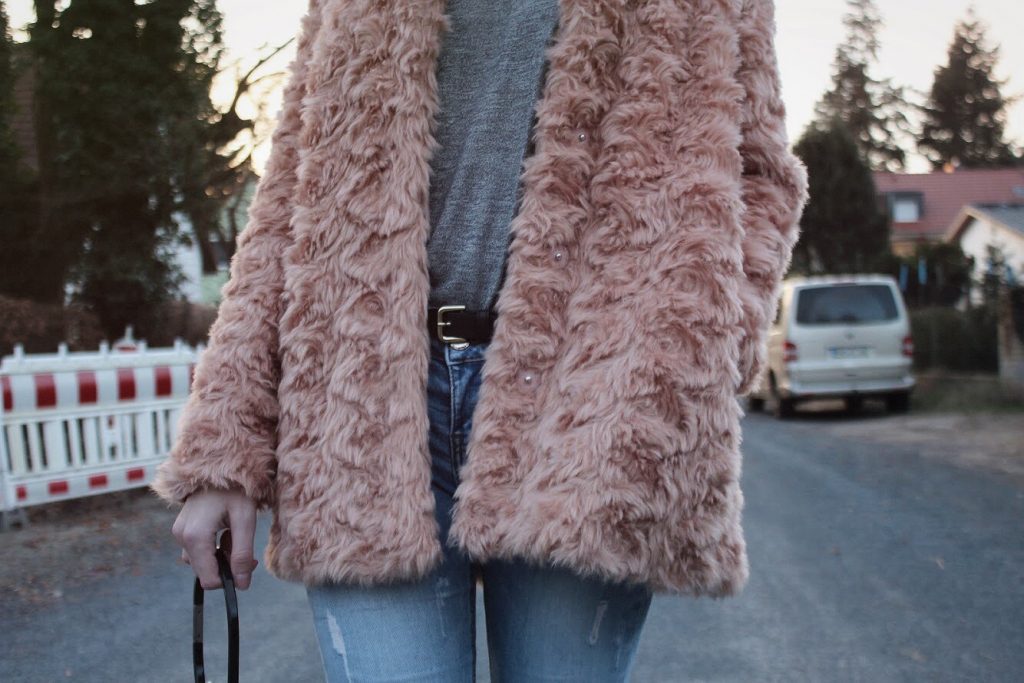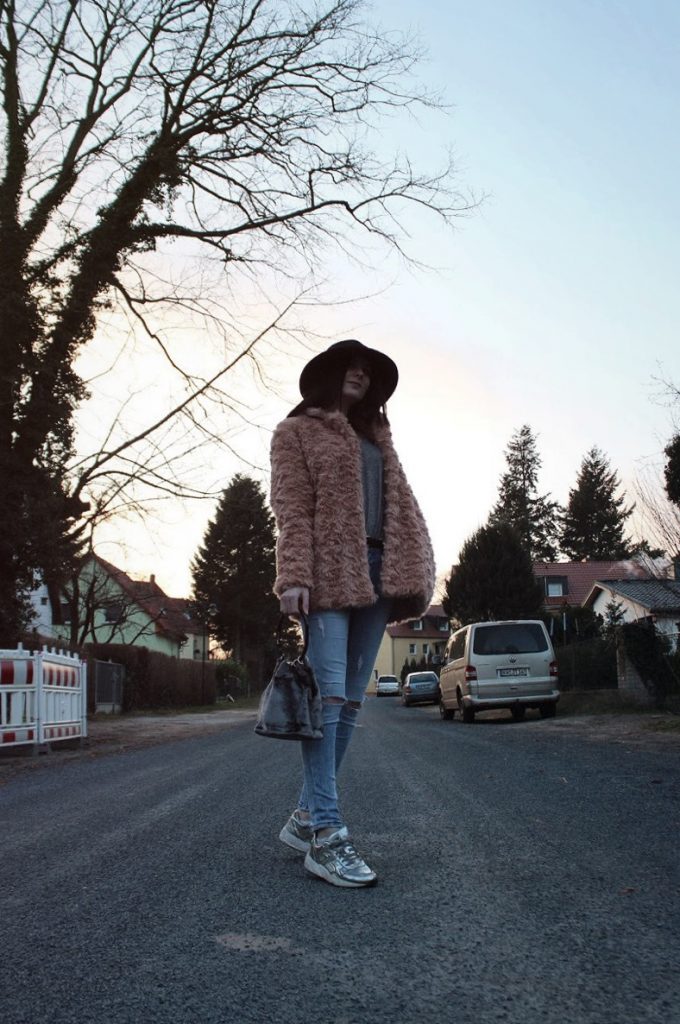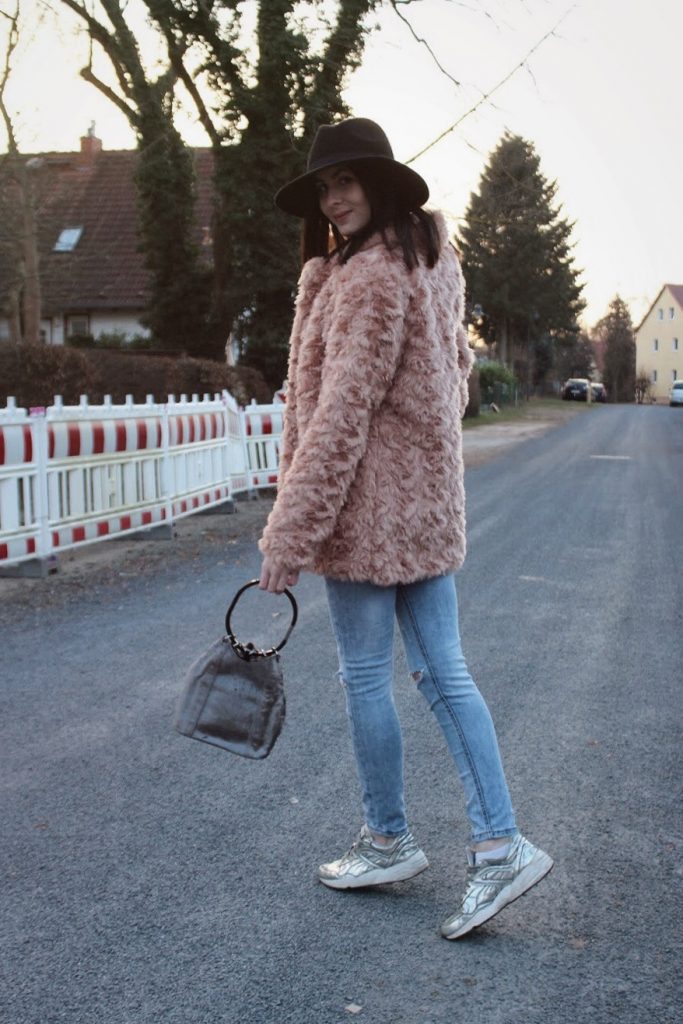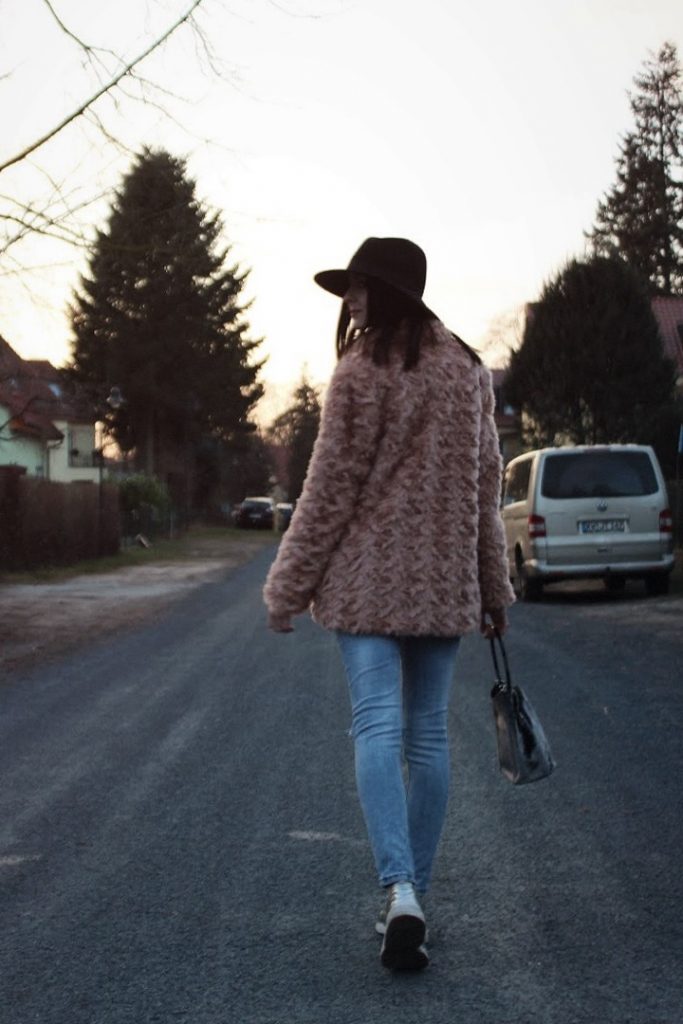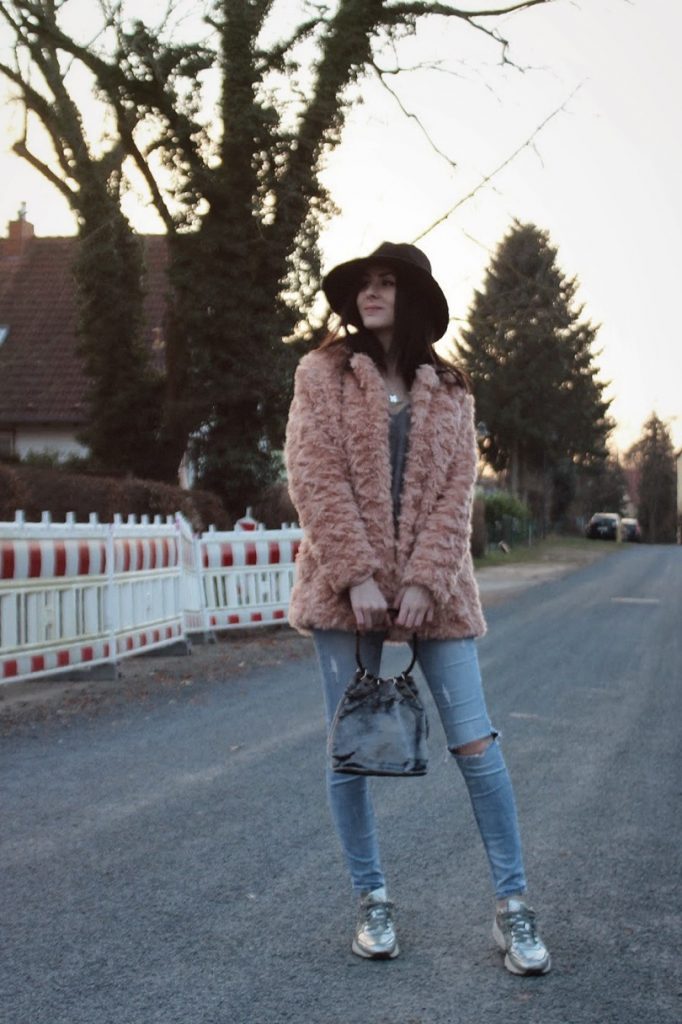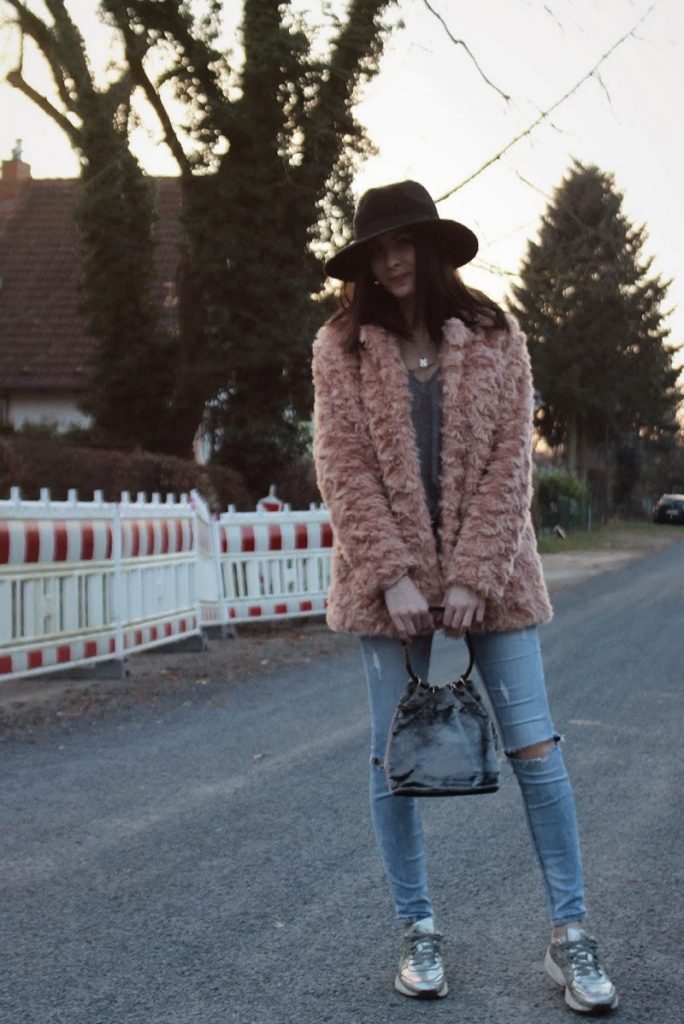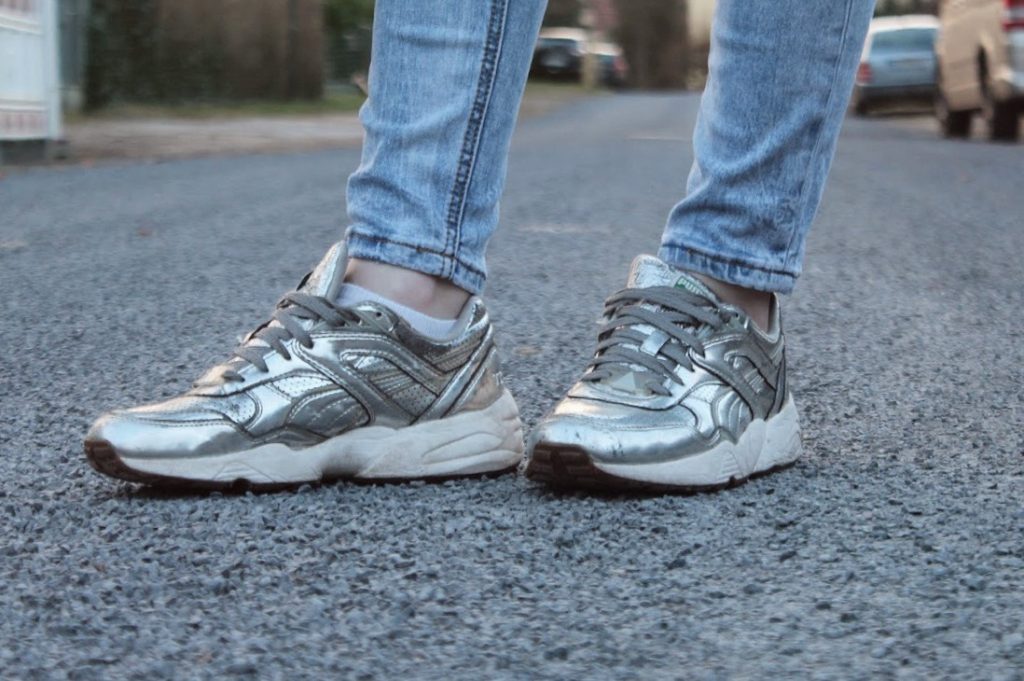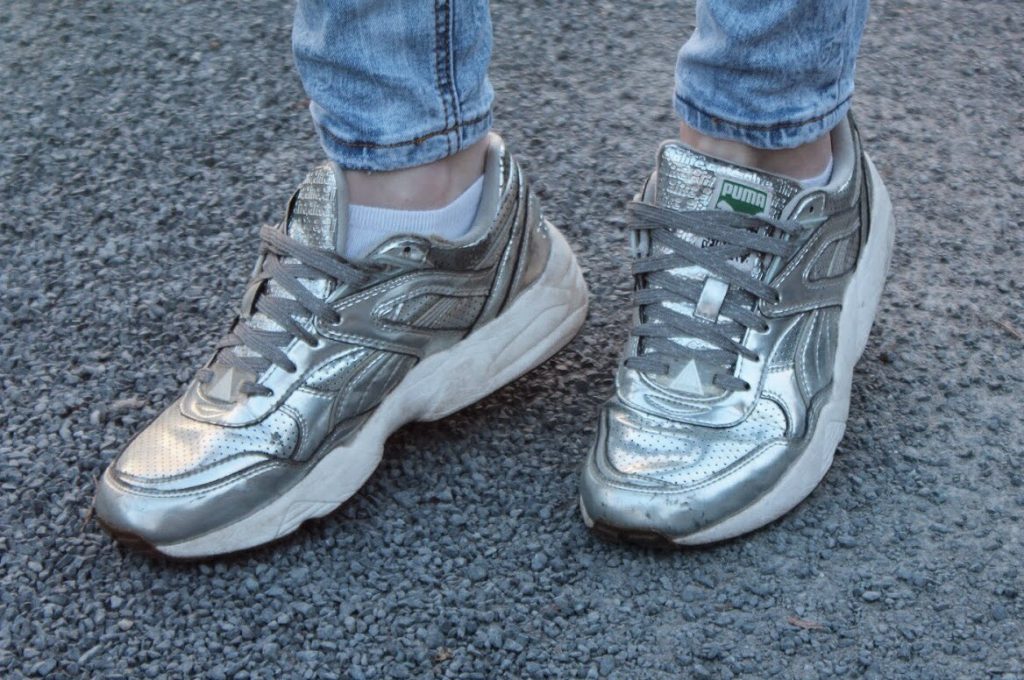 Photos: Tristan Luckow
Shop my style (advertising link*)
I've picked out some pieces which look like the clothes in my look, so you can can easily repurpose my look.
If you can´t see any products you should deactivate your adblocker.
* Transparency: The links above are affiliate or rather advertising links. That means that I get a small percentage participation if you buy something through these links. You don´t get any disadvantage or costs.