Recently, the current Barbara Box (PR Sample) reached me with the theme Wellness-Weekend. While I was making an Instagram unboxing video I decided to write a review about it here on the blog. Maybe you have seen the video, then you already know what products are in this post. I wanted to post this article already a week ago, but then Easter came and some other important stuff and yes that's why I post this so late. It's not too bad that I post it later, so I had more time to test everything extensively. I would like to tell you in this post, what I think of all individual products and of course of the box in general.
Barbara Box – Slippers, Booklet and Magazine
If you get the box, the first thing that comes up to you (even before you open the actual Barbara Box) is a pair of cozy slippers and the Barbara magazine. You can not use the slippers very often but for a girls night it's enough. The cover of the magazine spoke directly to me, it somehow screams "hello, read me". The content was mostly for the age group 30 and up but it was still cool to skip through. If you open the box you also get a booklet where all products are listed with exact details.
Barbara Box – Wind Light: Wellness Oase
What you directly see when you open the cute box is a candle with a pretty "thing" for around it. Okay, I can not explain that well sorry but you can see it and so you should know what I mean. Anyway, our bathroom has just been renovated and this wind light fits perfectly in it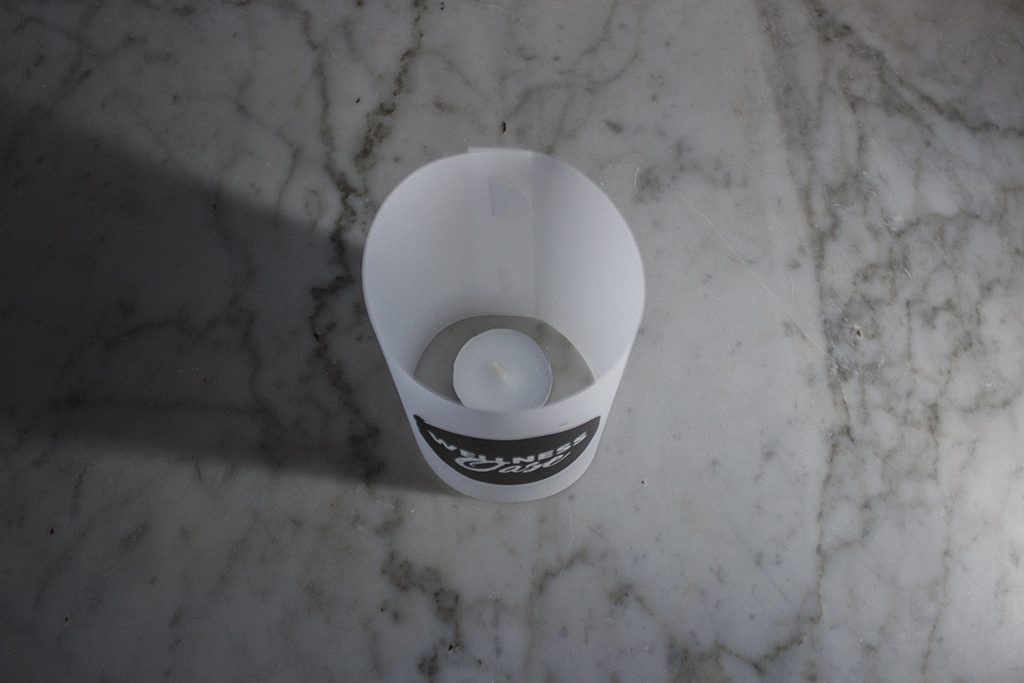 Jonas Loose Art – Postcard Set
There is a pretty cool postcard set, it's a trio, from Jonas Loose Art. They directly wake up in me a happy summer mood and since my furnishings are currently in this direction, I think that I'll hang them on the wall either with or without picture frames.
Price: 6,90 Euro
Olaz – Regenerist 3-Zone Super Firming Cream
Since I'm just in my early 20s and wrinkles are not even recognizable on me, so I have not much use of this cream. I tested it anyway and I have to say that my first impression is really good. The cream smells great and feels very good on the skin. I would not buy it again because I've read that it's bad to start too early with anti-aging creams when you don't even need them but like I said it, it looks like a nice cream at first sight…
Price: 6 euros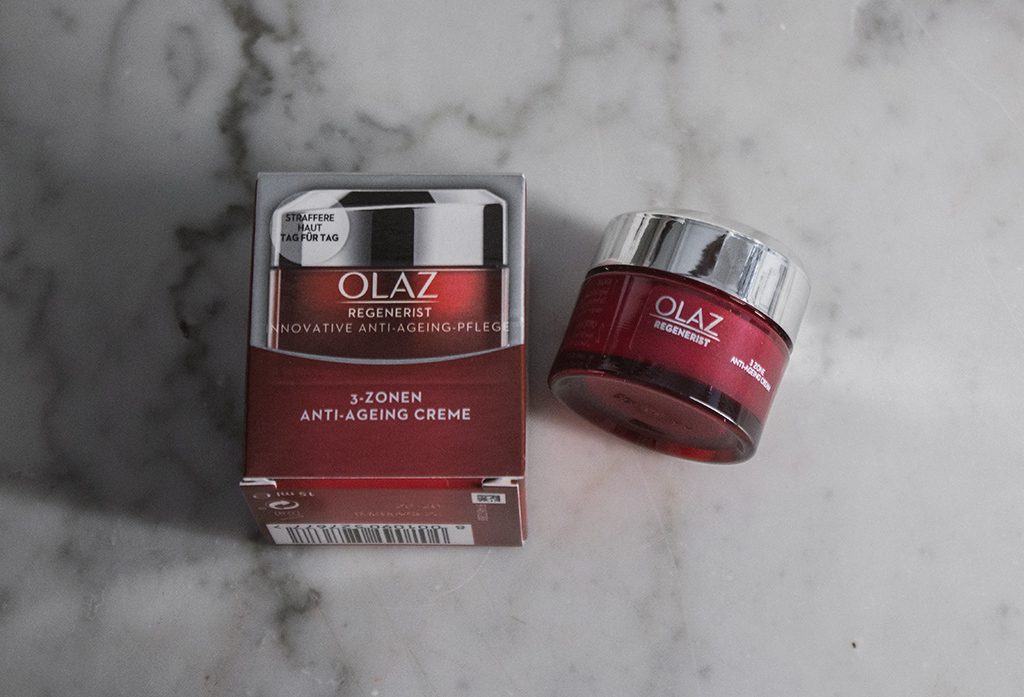 L.O.V – TRUEme Lip Treatment Oil Day & Night
This product appealed to me directly. I have tried lip masks but never oil. Of course, since I get chapped lips, especially at cold temperatures, I hoped that this lip oil could help me. This product had me after the first try. In fact, my lips were not brittle after a short time. I will definitely buy this product again and can wholeheartedly recommend it to anyone!
Price: 9,99 Euro
TASTE NIRVANA – Organic Cocoa With Coconut Water
Most of the drinks that are in those boxes or generally you get to test, I  directly have to pass to my boyfriend. Because as I have often mentioned it, I eat no fruits and no vegetables. Which also means that I do not drink anything, what it is or tastes like that. Yes, yes, I've been referred as an alien by some people because of that fact, but that's the way it is. Anyway, the mixture of coconut and chocolate spoke a lot to me, so I tested the drink myself. I have to say the drink is good but for the topic of the box would have been a warm chocolate or powder for it with possibly even a few mini marshmallows in my opinion more appropriate.
Price: 2.49 euros
Miss Sophie's – Nail Wraps
In the Barbara Box was also a pack of nail wraps. I have a huge box full of nail polishes and nail accessories but I never had nail wraps. I was pretty "excited" to test them for the first time. I have come to the conclusion that it is a cool alternative to nail polishes and that this product fits great in this box but I'm still more into the painting method. In addition, nail wraps hold on my nails as long as my ordinary nail polishes do. The other thing is that the price range is the same but you can use nail wraps only once and a bottle of nail polish really often.
Price: 6 euros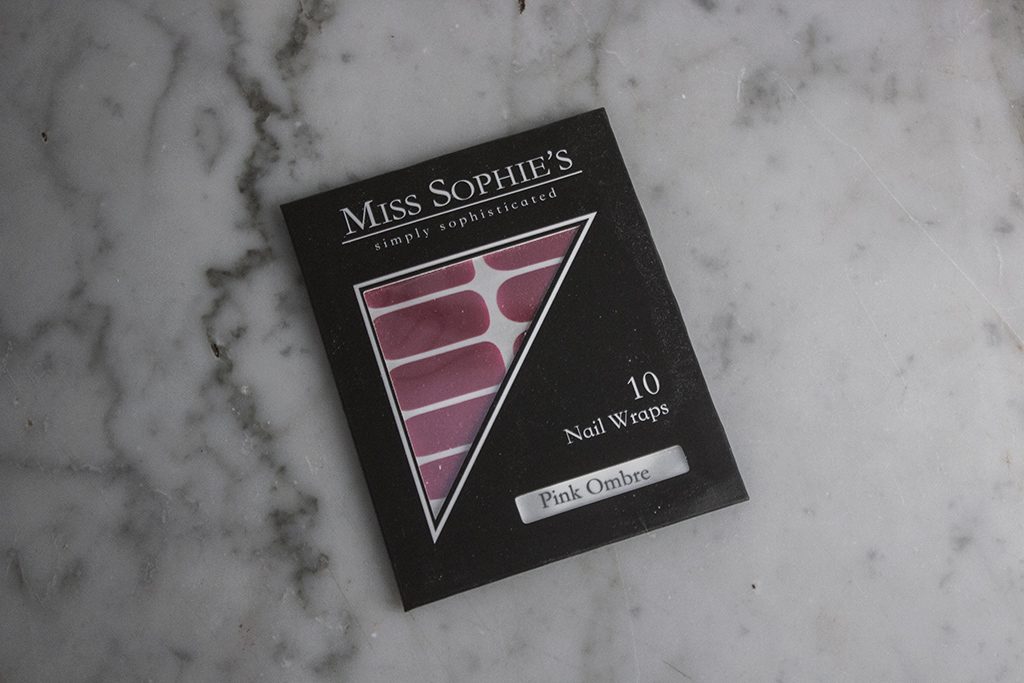 frei öl – Bodyshaping Oil
From frei öl was a bodyshaping oil in the box. The first thing I noticed positively here is the shape of the bottle – it looks very classy. The oil smells good, feels great on the skin and absorbs quickly. So far, I have a good first impression of the product, I also think that it fits perfectly in the box, since it's something every woman can use really good. I'm curious if it also keeps its promise. After such a short time, I can not really judge it yet.
Price: 17,85 Euro
LANCASTER – Total Age Correction Amplified Dark Spor Corrector
I do not know where they came from but lately I have ugly dark circles. So you can imagine that I was really happy when I discovered this product in the box. I already have something for my eyes but this is more for general care and not directly against dark edges under my eyes. The product also feels great on the skin and has a pleasant smell.
Price: 22 euros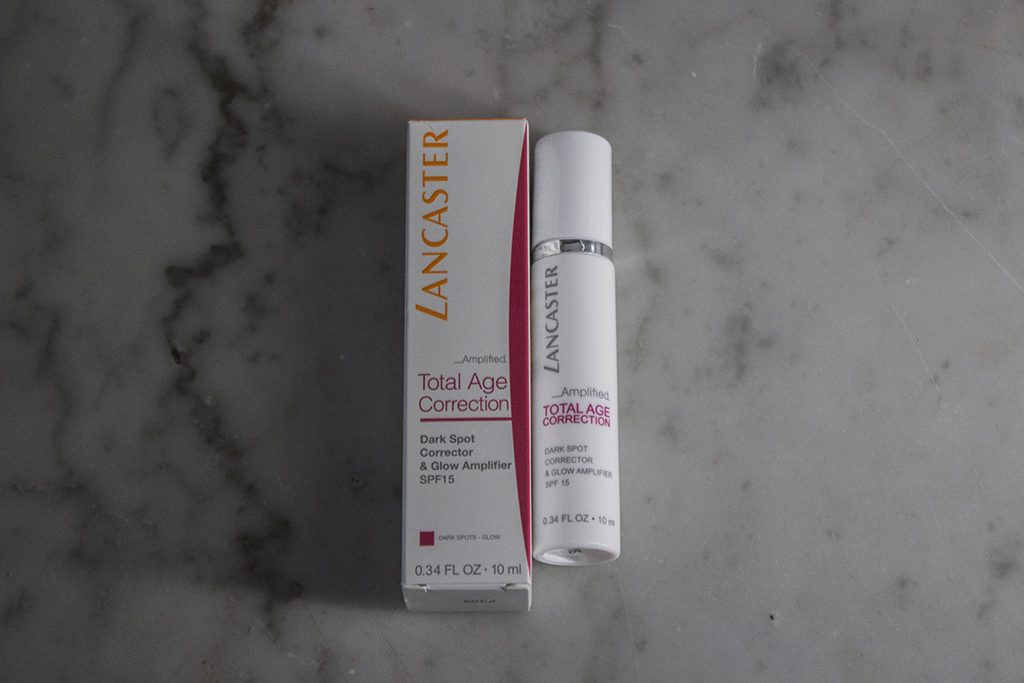 Sebamed – Intensive Hand Cream
What a wonder, there is a hand cream in this box. No matter where you go and get a goodie bag or which box you look at, somehow hand creams are always in it. Which person needs around 100 hand creams at home? I really like Sebamed and the hand cream is amazing but I can not see hand creams anymore. I have no complaints now more then 10 pieces at home, which I have tried for the blog and now they are just in the bathroom. So just for personal reasons, I think that's not so cool but anyone who is on hand creams will certainly love this one.
Price: 4,95 Euro
7TH Heaven – Heel-Mask
I must confess that I did not know that there are masks for feet. But if you think about it, it's clear that they have to be taken care of too, especially now that it goes into the flip flop and sandals season. I do not want to talk big about the hot porridge, so in a nutshell: cool product, I will buy it again.
Price: 1,79 Euro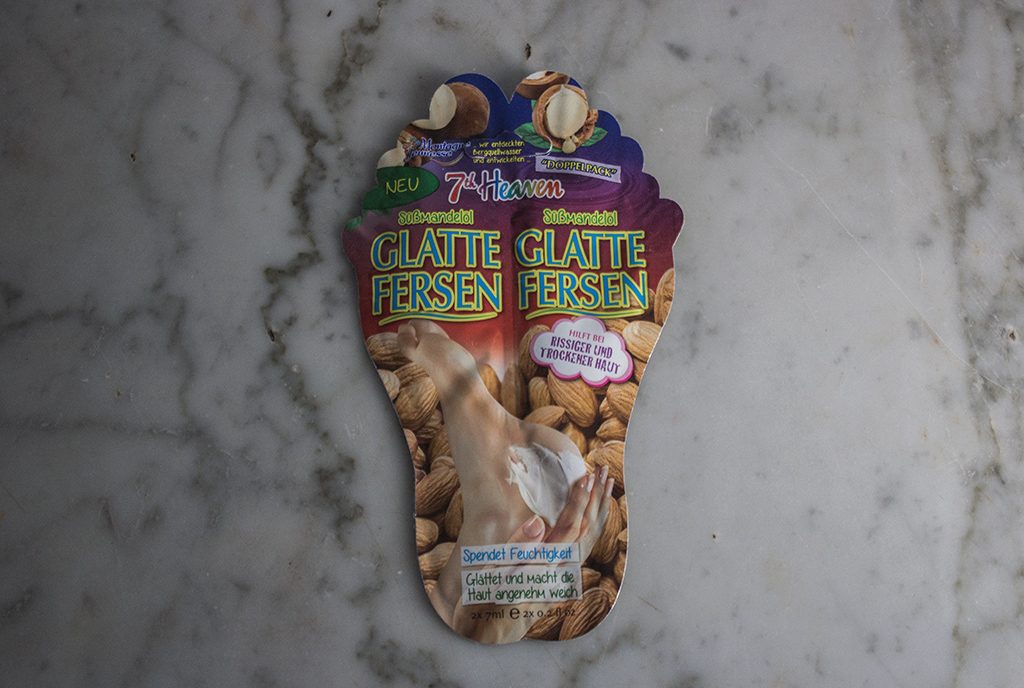 Conclusion: I think this box is really cool, especially if you take them for a girls evening as a small extra. A glass of sparkling wine, a girly movie, girls talk (of course) and thereby being surprised by cool products that you can then try out directly. I also like that there is something for every age and type of woman. I did not like all the products but on the whole the "Barbara Box – Wellnesswochenende" convinced me. So thumbs up for this box.
This box was kindly sent to me by Barbara Box for free. This does not change my opinion about the products or the box in general.