New at Rossmann is a counter by Lottie London. On this occasion, I got some products (PR samples) of the brand sent to try out. I have read mixed things about this brand so far, it seems like half of them are totally in love with the products and the other one does not realize it at all. In this post you will find my personal opinion about some products.
Stamp Liner
As you could read in the title, the package included a Stamp Liner. It's two in one, a normal eye liner and a stamp. I think the idea of making something like this is really cool. Of all the products, this is my highlight. Somewhere in any advertisement I have just seen something similar but only as with a stamp. I think the combination of both is just amazing. Anyway, the stamp is a star. I think this product is perfect for the upcoming festival season. With many eye liners it's that when you wipe over it with your finger it quickly smeared the stroke or here the stamp – that's is not the case with this product, which I is very cool. The only thing that bothers me here is that it's pretty hard (at least for me) to draw a thin line with this eye liner.
B.A.E. Primer
I have to admit that I have not been using a primer for a really time, I used only day creams. The B.A.E. (Before Anything Else) primer by Lottie London feels very good on my skin and is also absorbed quickly. The smell is not mine, I would have liked something fresher, but that's a matter of taste. Anyway, I give this primer a thumb up.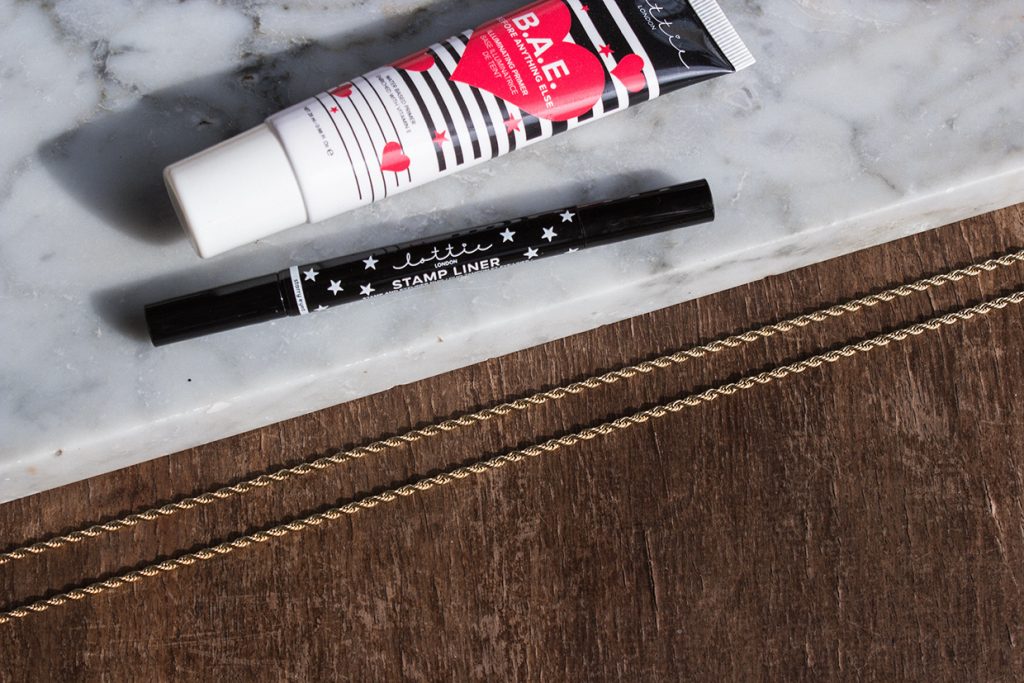 Blush Crush
I must confess that I'm not a big rouge wearer. Although I could use this with my paleness quite well, so far, all the bushes I got are too gaudy for my skin. I look really fast like a clown. For me personally, this one is a bit too dark, I would rather have needed something which is more orange. I still like the pigmentation of this product very good. I think that I will look around, if Lottie London has this one in a shade, which fits better to my skin color.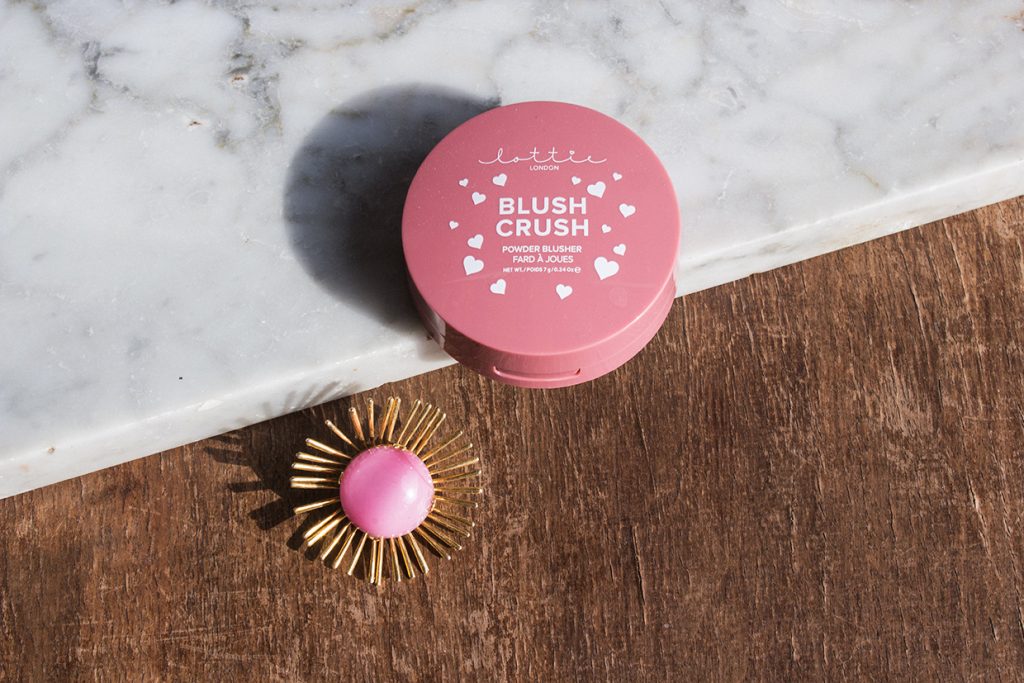 Shimmer Squad Highlighter Palette
I was also very happy about this good piece. All I have is a small highlighter stick from Catrice. Unfortunately, I can't work with this highlighter stick… I was looking for a good highlighter palette since a longer time now, so you can imagine that I was very happy about this product, as just mentioned. There are four nuances in this palette: The Good Girl, The Flirt, The Troublemaker, and The Queen Bee (I also swatched them in that order). The pigmentation of the four highlighters is really very good, especially the brightest highlighter has done it to me. I am quite in love with this palette and can therefore wholeheartedly recommend it.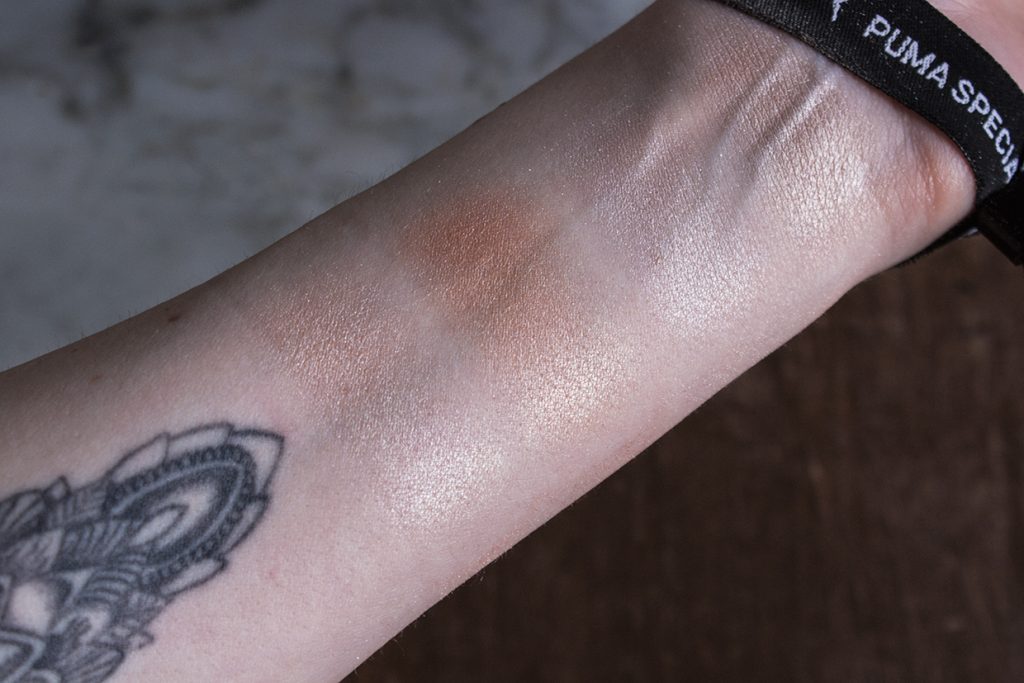 Slay All Day Matte Liquide Lipstick
Last but not least is a matte liquid lipstick. At first glance, I found it really cool, because I'm totally into nude colors – I rarely choose a different color for my lips. Actually, I'm more team lipstick as team lipgloss because of how to put it on the lips but this one was really easy. This matte nude liquid lipstick also lasts much longer than all the lipsticks I own (and these are many). He is also kiss-proof and does not feel dry on the lips (many matte products do feel dry). The only thing that bothers me is that he sticks about the first hour after applying – so if you have the lips on each other and then dissolves it feels sticky, even though it is dry.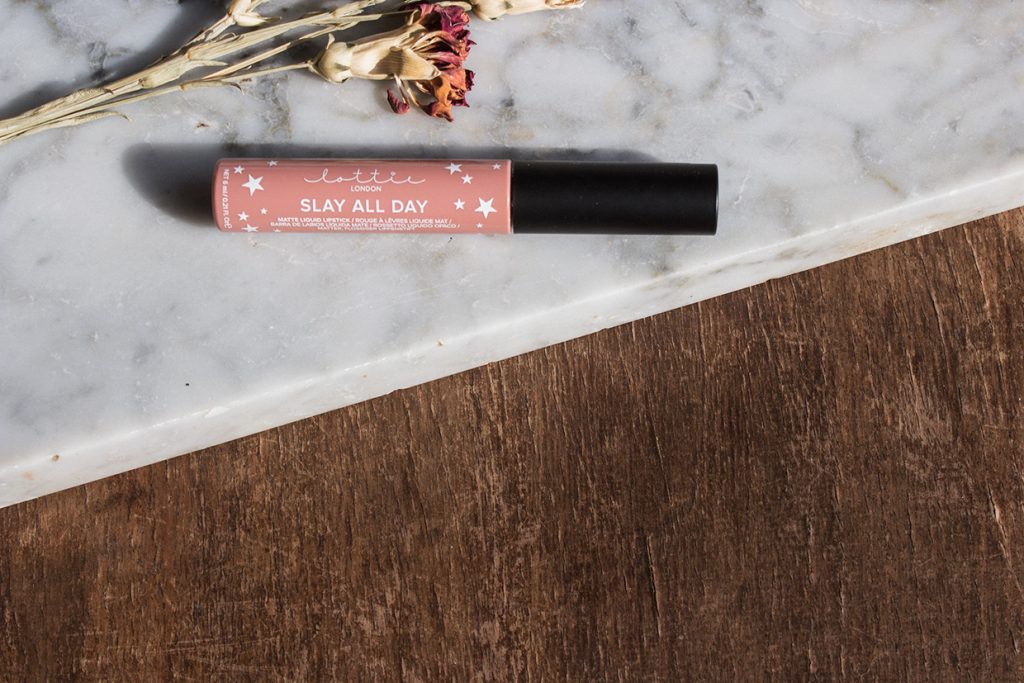 Conclusion: The products I have tested are pretty good, not perfect, but yes pretty good. So I'm on the Pro Lottie London site. Anyway, next time I'm at Rossmann I'll check if there's anything else I could like.
This product was provided to me by Rossmann and Lottie London for free. This influences my opinion in this post in no way.