I think by now everyone knows that the transition from spring to summer is my absolute favorite time of the year. The possibilities of creating a fabulous look in which you feel pretty is boundless. In winter, somehow you always run around in the same style; sometimes another coat or another thick sweater but in the end it's always really similar. In the current season you can just use everything: long pants, shorts, long skirts, short skirts, long dresses, short dresses or rather everything in midi length? As I said the choice is very comprehensive – at least here in Berlin.
This outfit is good for chice, as well as casual occasions. I even wore it to work that day and to two blogger events. The mixture of noble midi length skirt with a vintage designer handbag and sporty sneaker with an elastic crop top gives us this sporty chic look that is suitable for every occasion. I would even go to a wedding with this look, of course not my own, but to one as a guest. I've already written about the fact that you don't have to go to the club always in high heels as a women. Sometimes girls feet just don't want or can walk around in high heels even at elegant events and that's totally okay. Long story short; This outfit is a total all rounder and suitable for virtually any occasion.
In this summer outfit, I opted for a midi length skirt by Maison Margiela. The skirt not only has a great color but is also multifunctional. Either you just wear it long and fluttery or you use the snaps and button it up. I have to say that's a pretty cool idea. I also find high waisted jeans and co. are more practical, you can simply combine more with it, for example put it in completely or put it in half or just let it dangle over it. For this look I decided to dangle the top over the skirt. Since the top is cropped and the skirt high waisted, this outfit extends my legs visually. Whit my 1.63 cm is an optical extension, frankly, also necessary. By the way, my top is from Urban Outfitters. Even if the black top has a turtleneck, it is still nice to wear at high temperatures due to its airiness (is airiness even a word?). For my feet I have unpacked my Nike Janoski "Digi Florals" because they match amazing to the rest of the outfit, the colors harmonize wonderfully. For this simple outfit I didn't take a lot accessories. Although the vintage bag by Gucci in crocodile leather is a freaking eye catcher. Beside the bag I just put on some medium sized gold hoop earrings from Primark and a gold watch from Mockberg that I got on their blogger brunch – so it's a PR sample. For once, I have no hat or whatever on my head but I wear a pair of thin sunglasses, which reminds me strongly of the early 2000s. Vintage vibes here, vintage vibes here.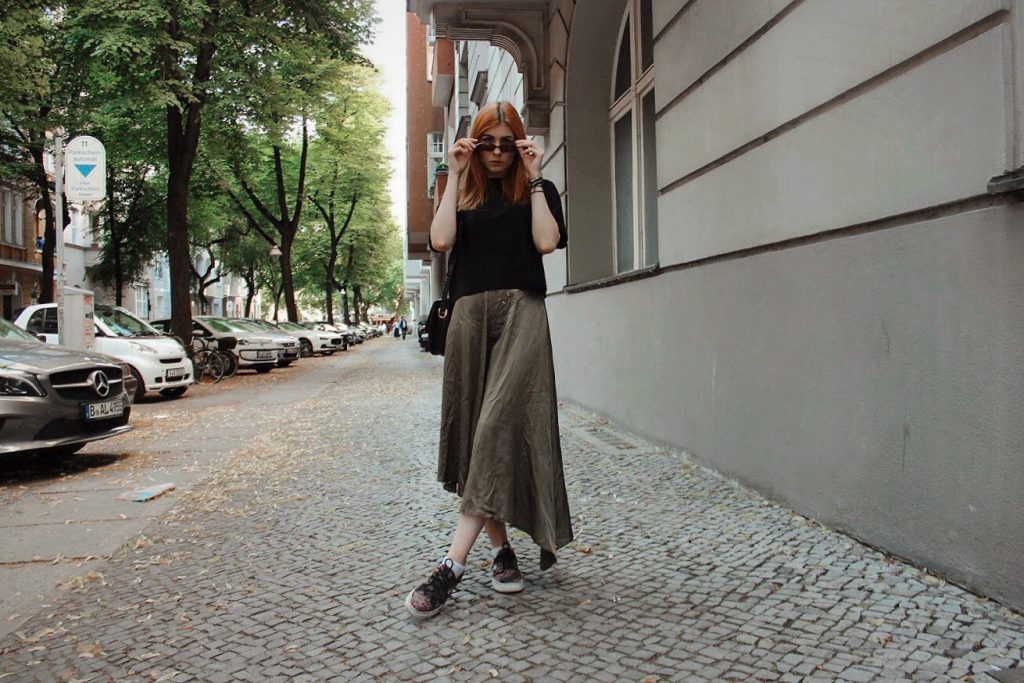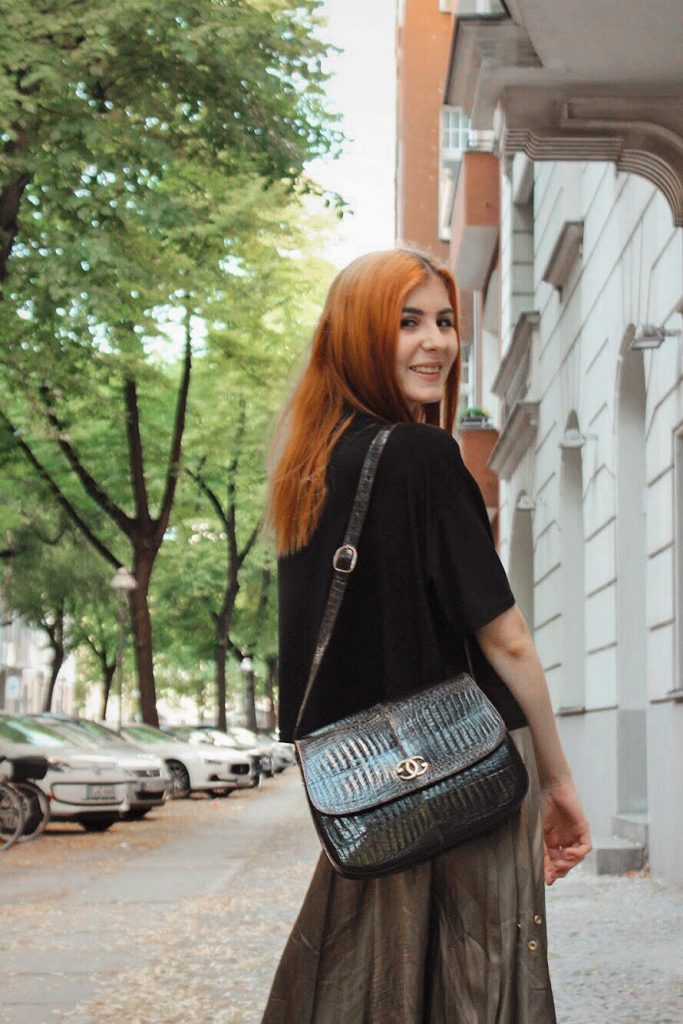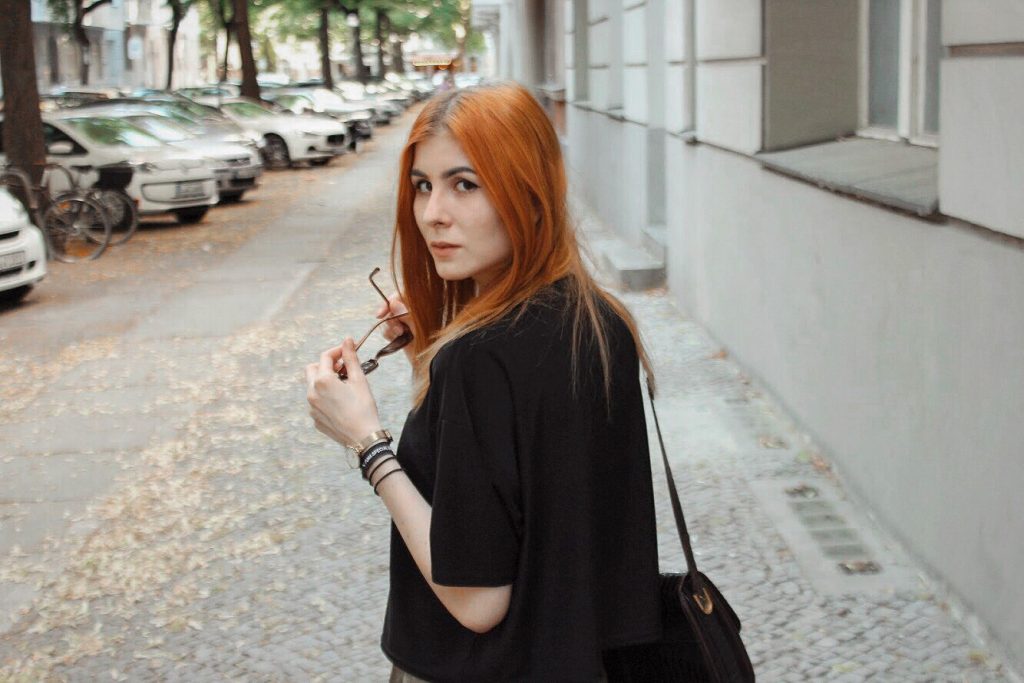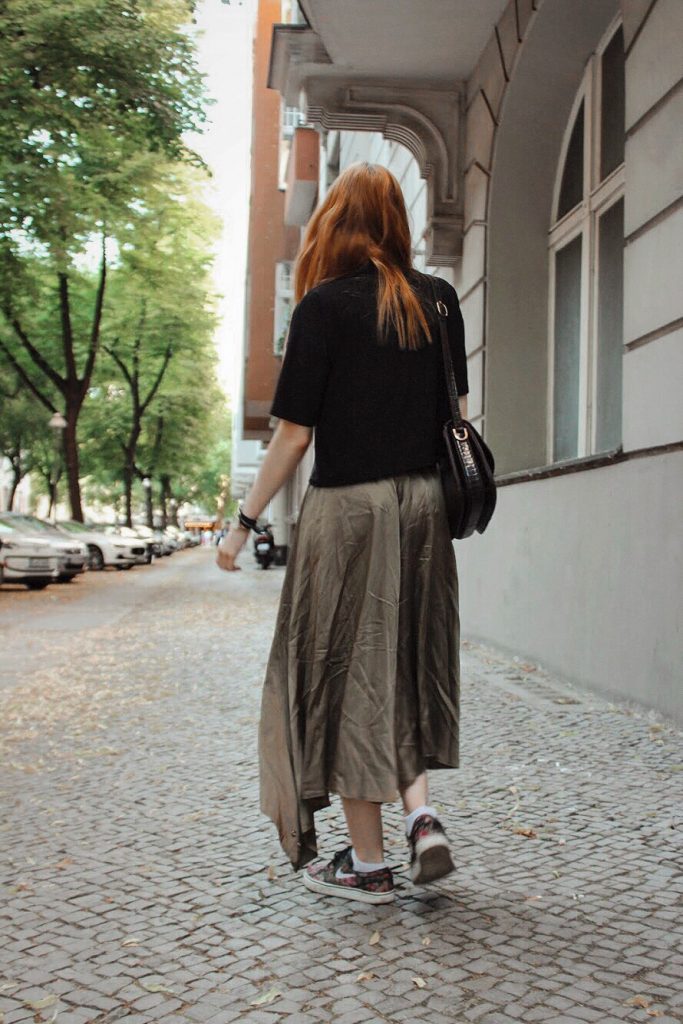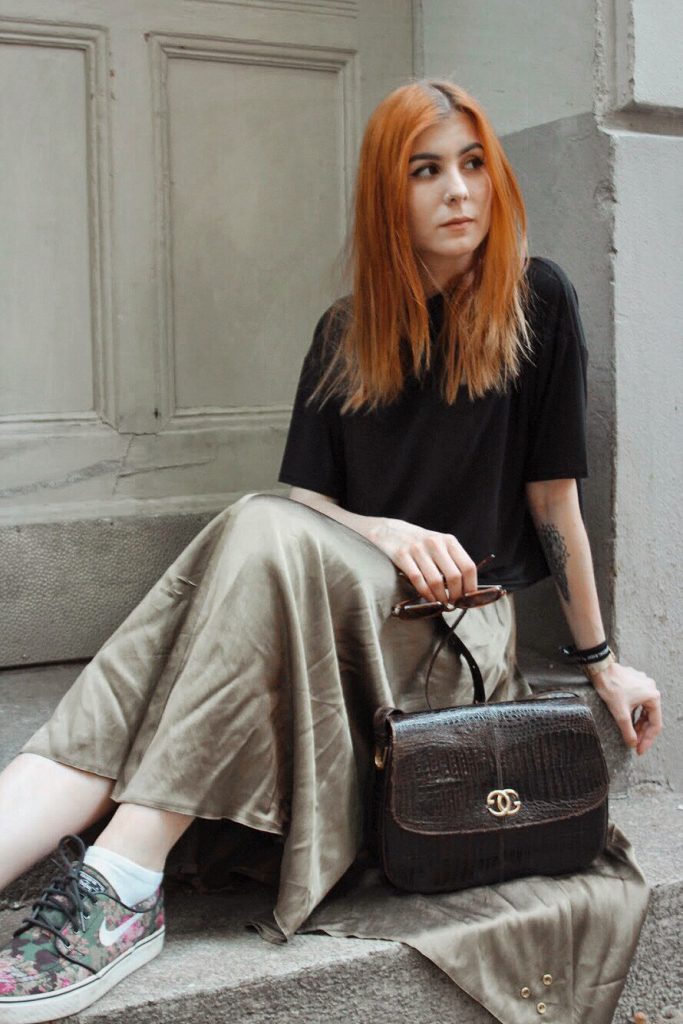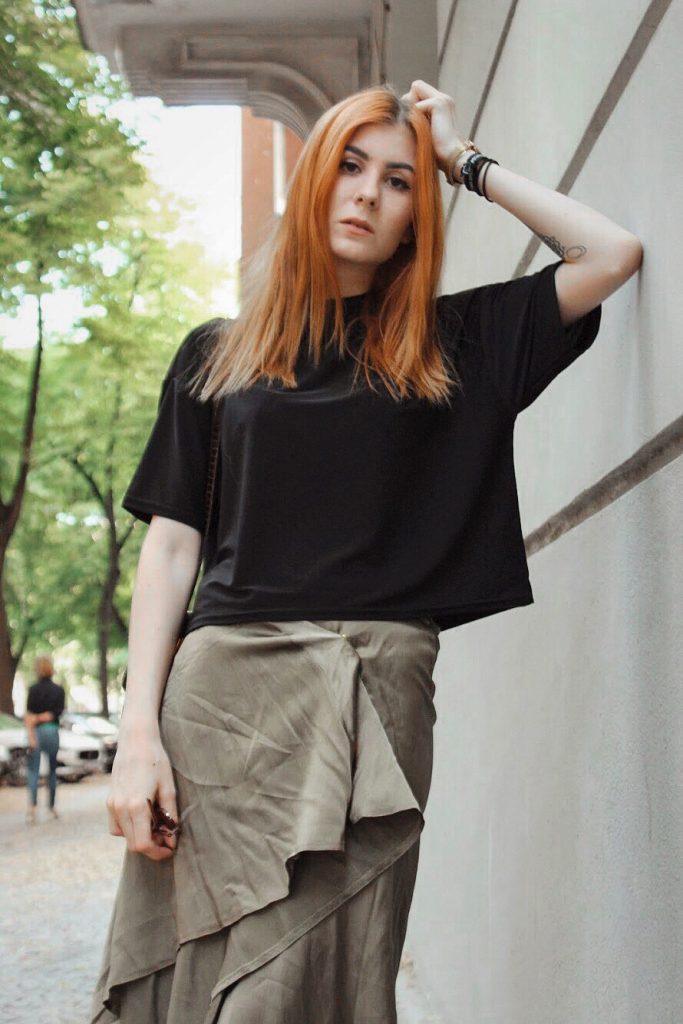 Photos: Tristan Luckow