I noticed a few days ago that it's been so long since I posted something about beauty. The last posting about my favorites was the "Whats in my Beauty Bag" article which was in winter 2017. It's totally time for a small update of course with some tips. Most products which I used in 2017 are still some of my favorites if you have not seen this post yet you should check it out.
Some of the products (almost half of them) I show you here were gifts from brands (I got not paid to say anything about them) to test them. I wrote pr sample behinde these product so you know what's going on. Also the pr samples I mentioned here are some of my favorite products, I used them for the whole summer and some way longer.
Smart people would post an article like this one before summer or in the beginning and whad do I do?! I post it in the end of summer… But so I can share what was the best for me and not what I think will be the best for me. Althought most of the products are also for other seasons than summer. They're just the items that I use the most during summer and are for example very good against melting or the UV rays.
Dark Circles Remover by remescar (PR Sample)
The product is called Eye Bags – Dark Circles and is from remescar. Personally, I call it my little miracle cure. You just need to put a touch under your eyes and within a few seconds the dark, annoying circles under your eyes disappear. I discovered this product for myself at a press event and I can tell you; I can not live without it anymore. You do not even need a concealer after the application! The tube looks very small but, as I said, you need a pinhead sized blob for both eyes, which is almost nothing. Incidentally, the product can be purchased in almost every pharmacy.
Keratin Mask by Jozef John (PR Sample)
I never want to live without this hair mask again. It's a bit more expensive then the products I use but it's so worth it because you only need a small about of the mask for your hair. My hair is getting longer and I still don't need a lot of the product. This one is just the best for strained hair and my was fucking strained after bleaching them a lot and being at the beach. I can recommend this hair mask from the  bottom of my heart. Also the other products from Jozef John are really good, this is just my favorite. I met the founder of the brand at a press event and they wear so kind. It's rare that people want to reach more than a lot of money for them self with the products they make. Their products are all vegan and produced here.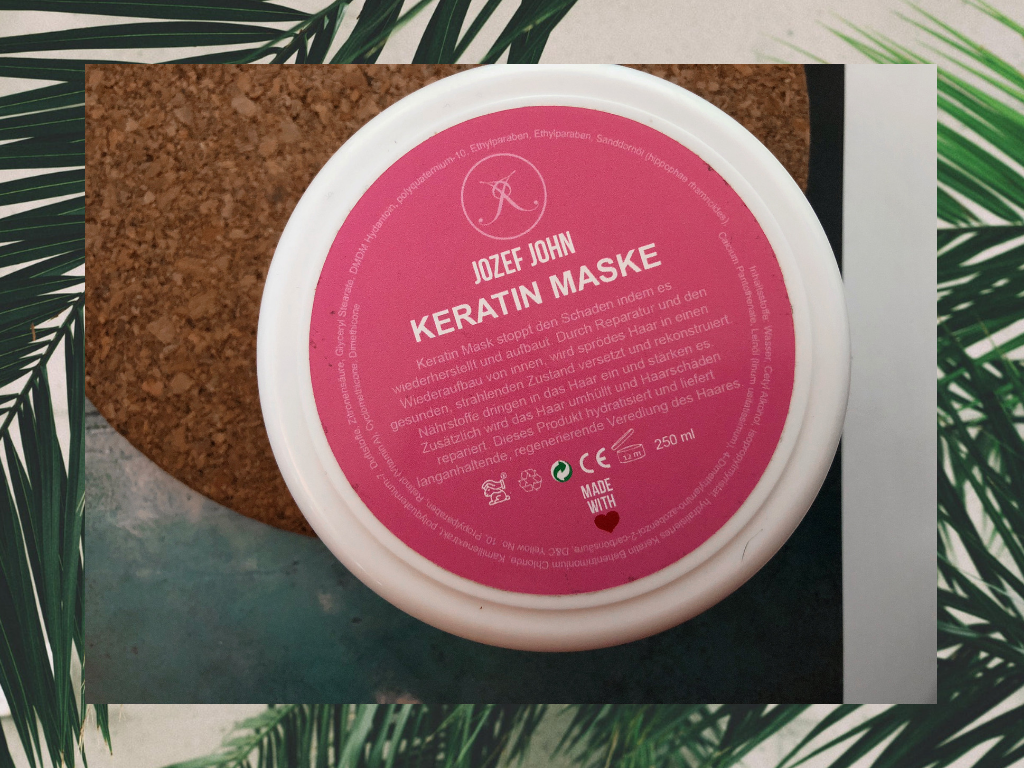 Suncream by Dermalogica (PR Sample)
About a year ago I got a facemapping by Dermalogica at a blogger event. I received some products which should be perfect for my stressed dry sink. Since I got these products I don't use anything else for my skin care routine. Well sometimes I try some new products but these from Dermalogica really convinced me. So it's comprehensibly that I'm also in love with their suncream. Since I have really light skin suncream is indispensable! Even there is no sun out I only use creams with UV protection. Also I love the scent of suncream, it smells like summer. The suncream is suitable for face and body and you can go swimming with it. Despite its lightness, it has a SPF of 50 and also stays on your skin while sweating, which is not uncommon at high temperatures.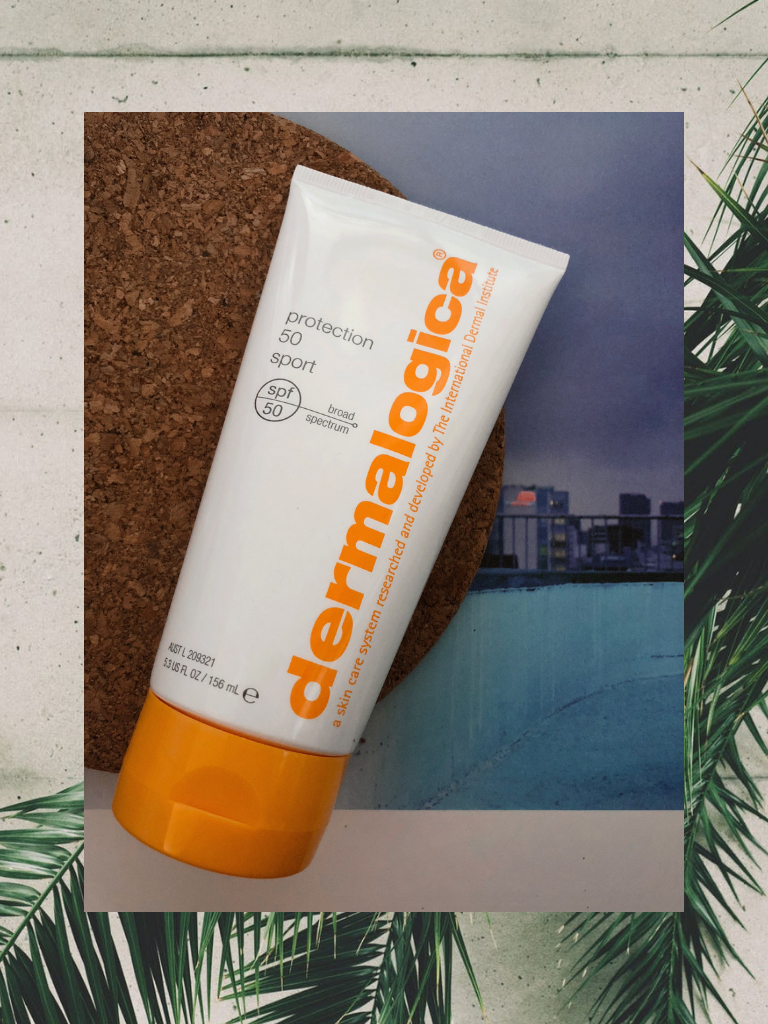 Superstay 24 H Foundation in True Ivory by L'Oréal
I've been using Revolution for a very long time and it was also the brightest I could find in the drugstore, not perfect but very close to my own skin color. The only thing that bothered me about that product was that my face became cakey towards evening. So I looked around, as two vials were empty, for a new one and came across the L'Oréal Superstay 24 H Foundation. The shade is called True Ivory and looks almost like the one from Revolution, so it's super bright. The better thing of this one is just that my face stays the same all day. The only pity is that the foundation does not have sun protection. Since my base has sun protection this doesn't really matter to me. The most important thing about a foundation in summer is that it doesn't melt in the heat and still is not a thik foundation for the night.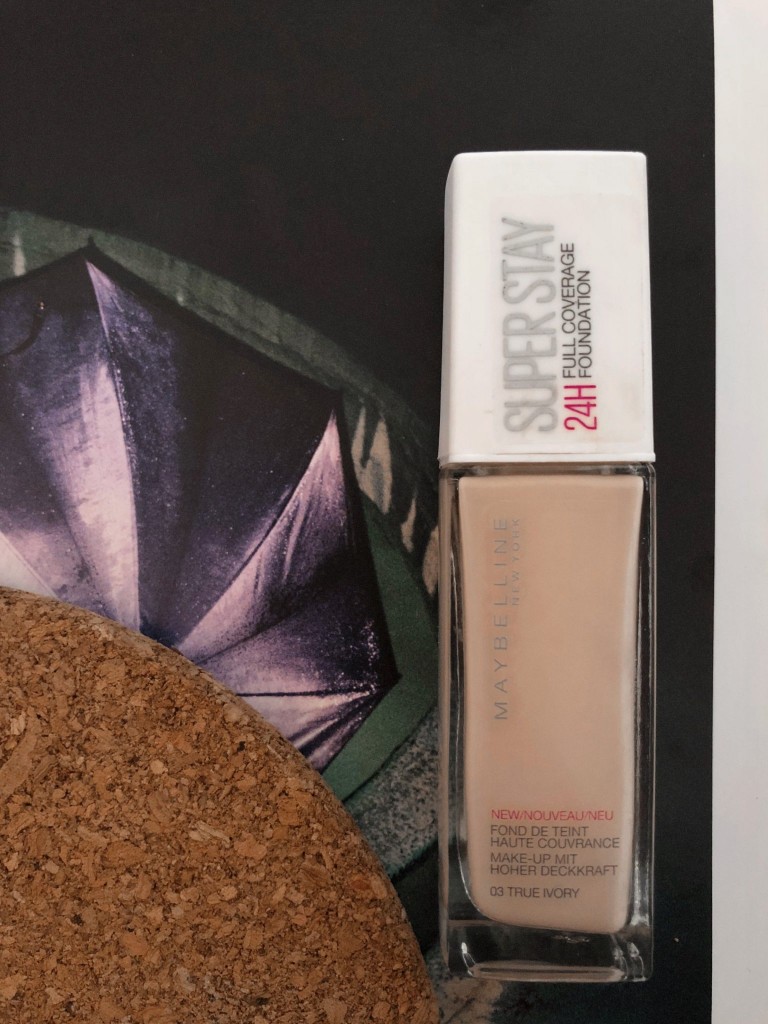 Glow it all in Show off by W7
I mix my foundation with bright highlighter drops or to be more exact with this multi-glow serum, it makes the foundation more liquide and for me a bit lighter. As a highlighter I just can not really recommend these drops, they are somehow too weak from the "glitter effect" but to mix with the make-up it is perfect. So if you want to lighten your make-up a bit and want a light glow, you're on the right path with this product.
After Sun Body Butter Exotic Coconut by Hawaiian Tropic
With this product, you really notice how the skin is pumped full of moisture. I also like to use this after sun as a normal body lotion or body butter. There are these days, where (mostly) the legs are particularly strained and need a little pampering. Even if the sun does not play too big a role. This body butter is just a small miracle and repairs what the stuff keeps.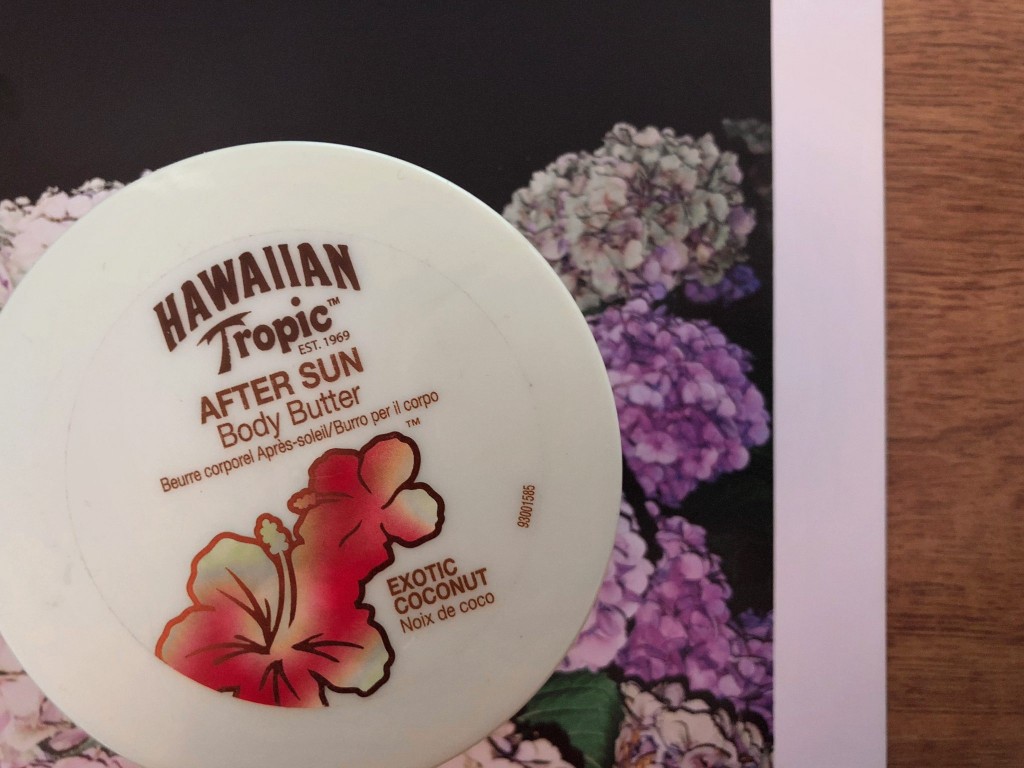 Lavender Mint Conditioning Leave-In Spray by Paul Mitchell (PR Sample)
This Leave-In Conditioning Spray is available in the current Barbara Box. I kindly received the Fall Box about two weeks ago and besides many cool products this one was in there. I have used the spray since I got it every time after washing my hair and am thrilled. I give this each to towel-dried hair and spread it in the tips. After a few applications, you already notice how well it does the strained hair. This product is slipped in this list last minute, simply because I like it so much and it is a very good product. While we're on the subject Barbara Box, I introduced this box a couple of months ago to you if you can not remember; Here is the post. In any case, I was not so thrilled with the last boxes, so it was "only" seen on my Instagram stories. The products from the Fall Box caught me right back, as you can see in this little section here. Is this advertising now, when I say that you should look at it? Somehow, everything is advertising currently. Anyway, the box is actually a recommendation, simply because I think it is cool without ulterior motives or something.