About a month ago I was like; I need to go away, right now. Yes I often think like that but on this day my wanderlust was really strong. We first wanted to go to Malta but there were only flights with stopps and that sucks for a weekend trip. Then we talked about Athens… The last time I was there I were like 12 years old but I don´t remember very much to be honest and it was just a daycation on a cruise. Well so on the same day Tristan and I booked our weekend trip to Athens and our appartment was directly by the ocean in Pireas, it was like a dream.
Friday:
Our first day was not really spectacular. We took the first flight in the morning (6 am, damn) and arrived at our appartment around 2 pm. The appartment was absolutly amazing! It was just a few steps from the ocean away and in the attic floor so we had a stunnnig view out of the balcony. After we took a nap we decided to explor our neighborhood. We took a long walk along the sea in the direction of the big port. Along the way we found a cute fish restaurant. The waiter was so friendly and the food was amazing, fresh fish yum. Since it was a long day we decided to go back to our apartment after dinner and just watch some series. We slept early because we wanted to be fit for the next day.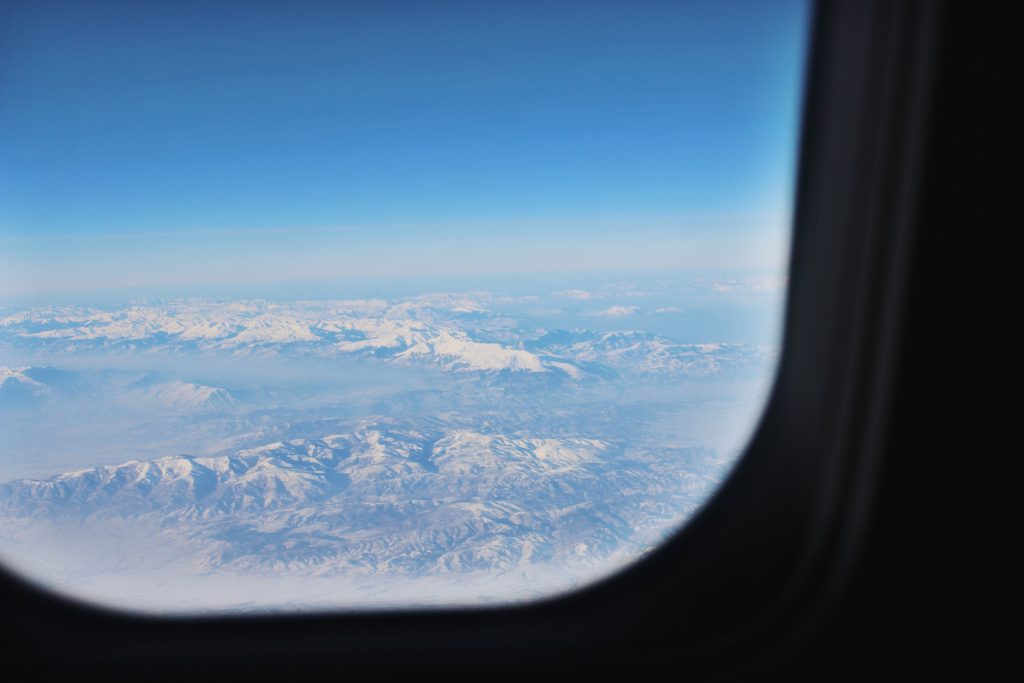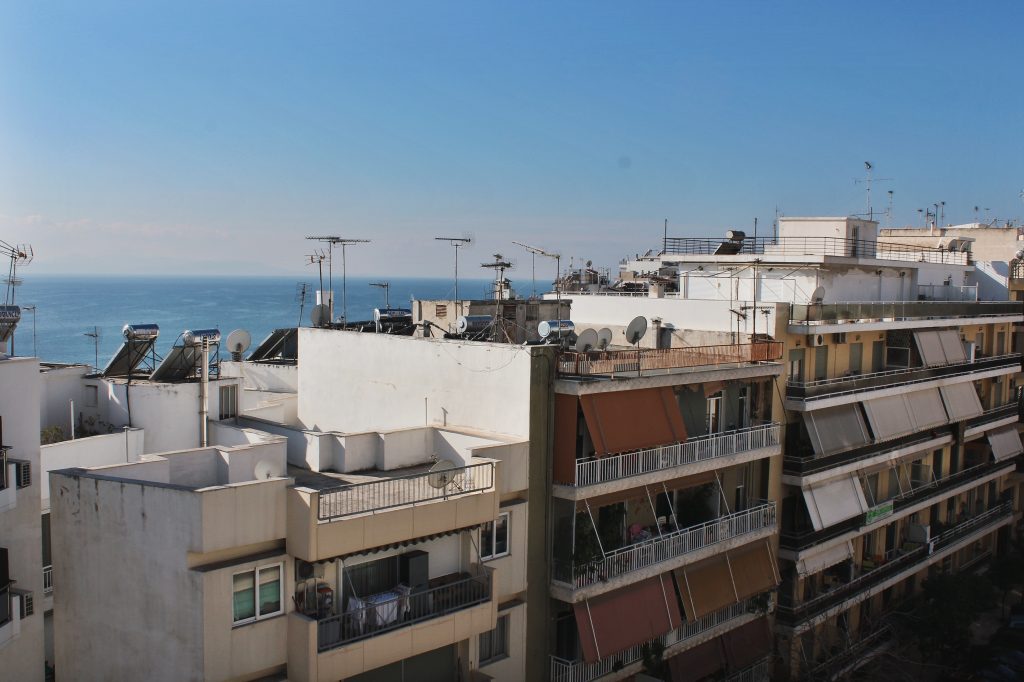 Saturday:
On saturday we drived to Athens. The weather was incredible beautiful! It was so nice to explor the city with warm sunbeams. Berlin is at the moment just grey and cold, brr. So it´s not wrong that we first bought ice cream. With this in our hands we walked to the first tourist attraction, hadrians arch. Then we walked through the city to climb the stairs to the Acropolis. It´s good that it´s winter so there were not too many people. When we were back down we first sat in a small café and ate cake, yum yum. Than we went shopping and saw some more ruins. I bought myself some jewelry and clothes. Before we went back to the apartment we made a stop at KFC, I love KFC by the way.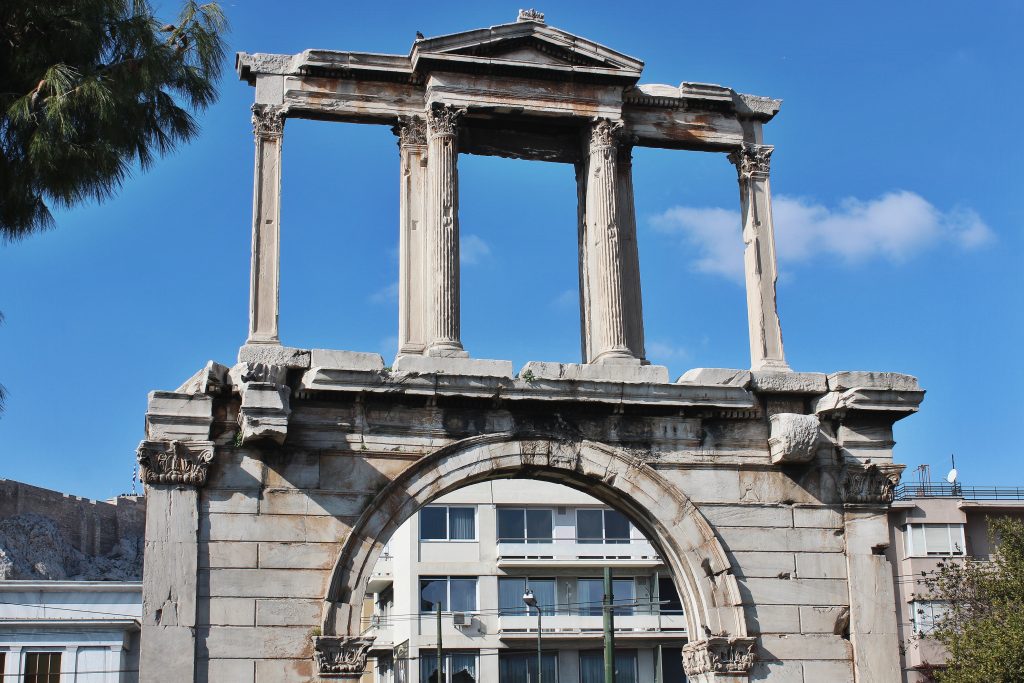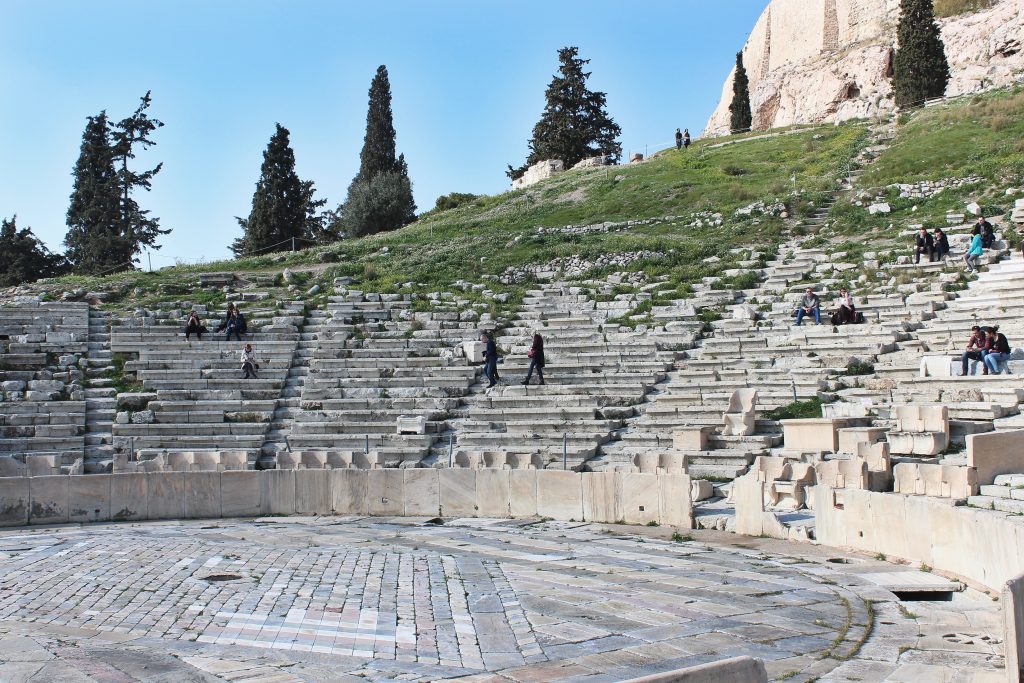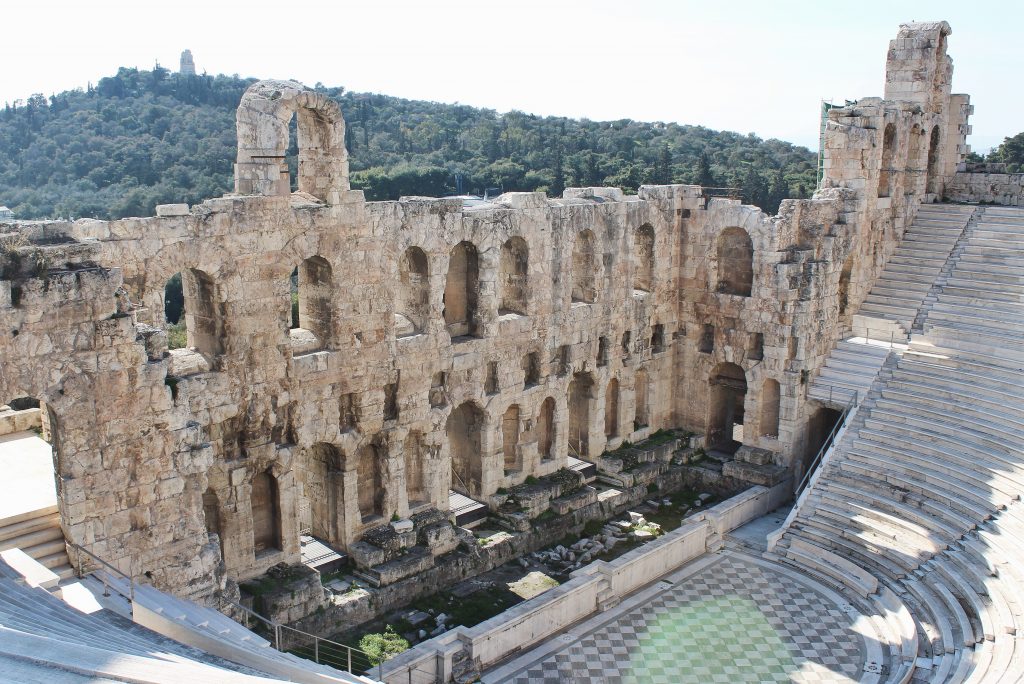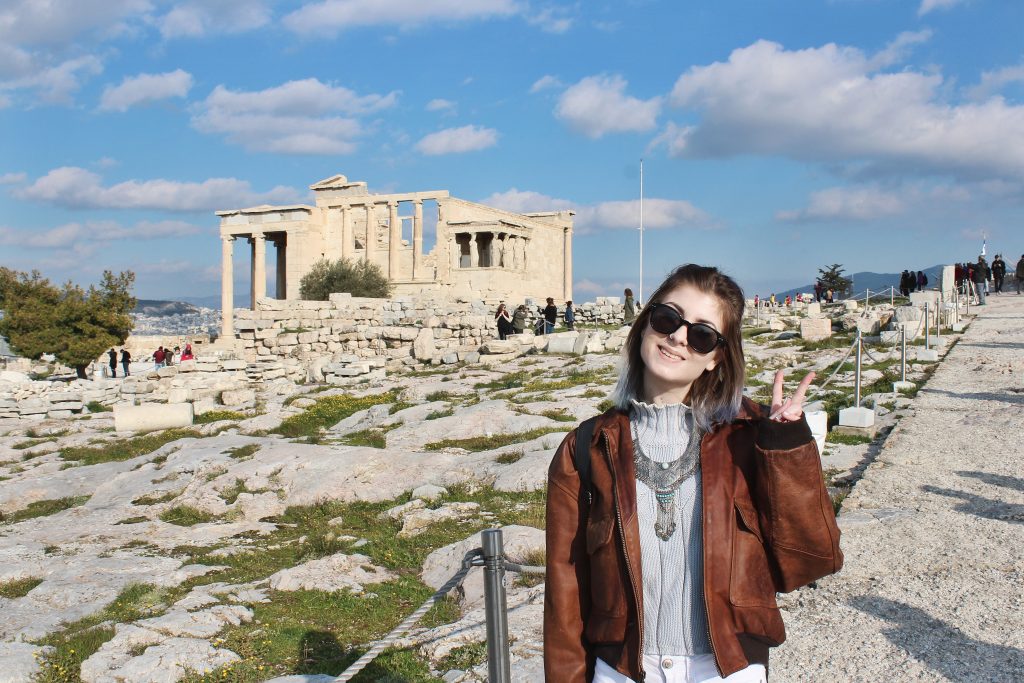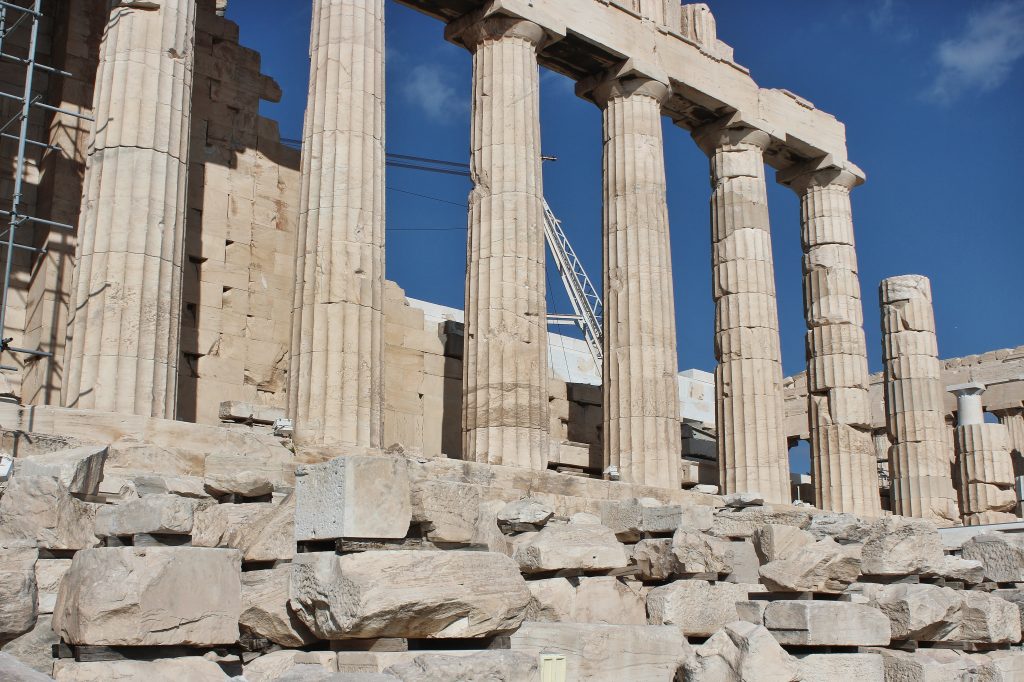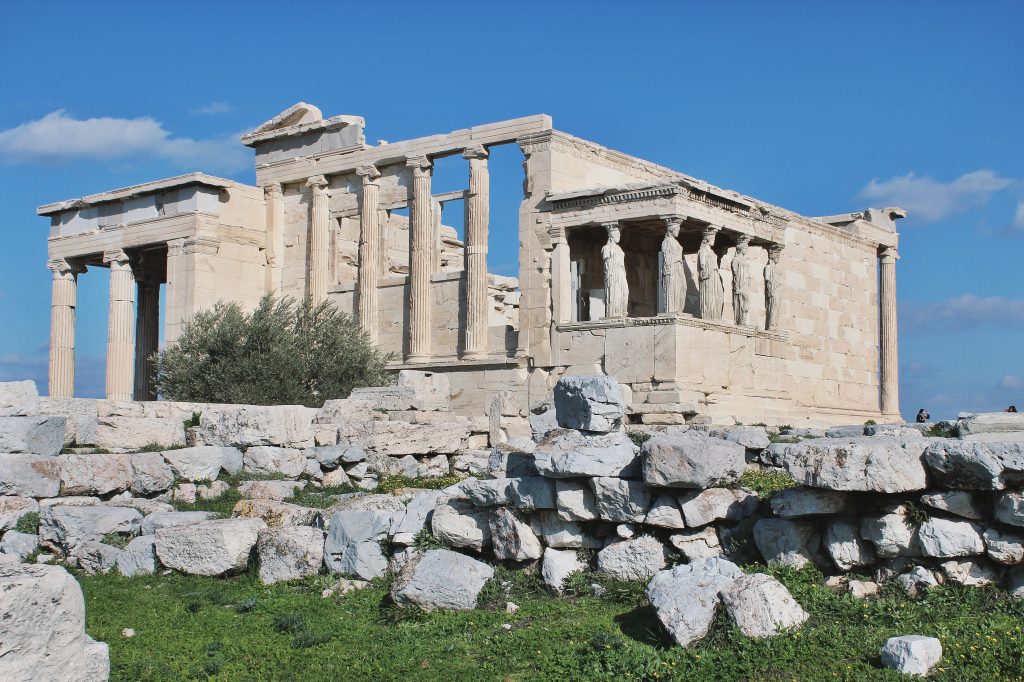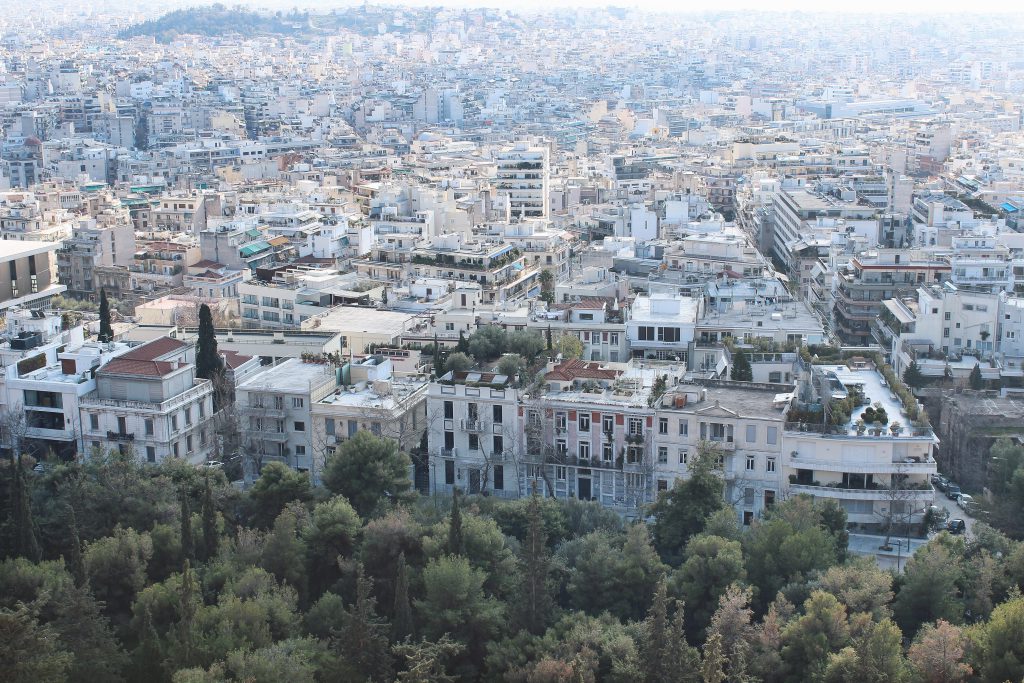 Sunday:
Sunday was for relaxing. We enjoyed our few and stroll around. There were so many basketball courts next to the ocean that looked really cool. And damn there were so many kids playing outside I wish I would see this more often here but all the kids here do is being on their phones. On our walk we found a small beach that was so beautiful because almost all parts by the sea are stony. We grapped a crepe on our way and ate it at a small yacht harbor that was so lovely. After this our time in Greece was unfortunatly over and we had to go back to Berlin. I really love this city and I hope I can go back soon. Generally I´m a big fan of Greece!