[:de]Werbung | In genau 10 Tagen ist Valentinstag. Egal ob Single oder in einer Beziehung, mit dem Wahrheit oder Pflicht Spiel von 5 GUM haben alle eine tolle Zeit. Die bekannte Kaugummi Marke hat sich hier etwas ganz tolles überlegt. In den Kaugummi Packungen findet man direkt Fragen bzw. Pflichten für sich und seine Freunde. So muss man sich nicht selbst was überlegen sondern hat direkt coole Ideen am Start und natürlich leckere Kaugummis für während des Spiels. Da beweist 5 GUM auch mal wieder direkt, dass sie als Marke für mehr als nur Kaugummis stehen.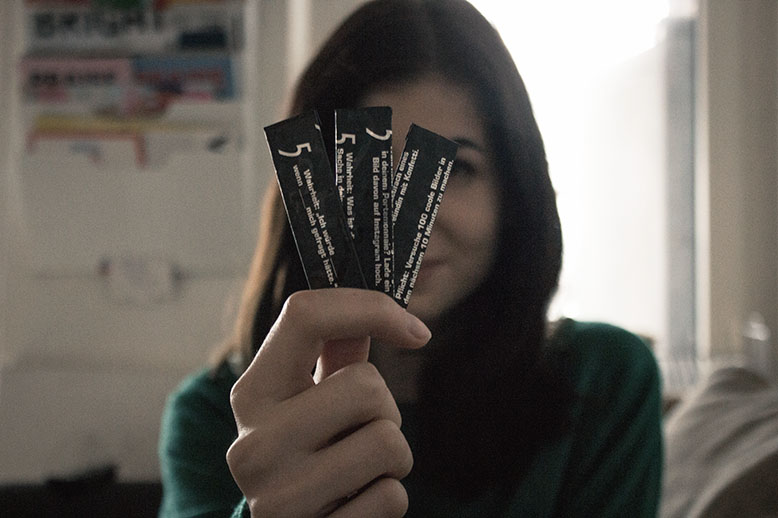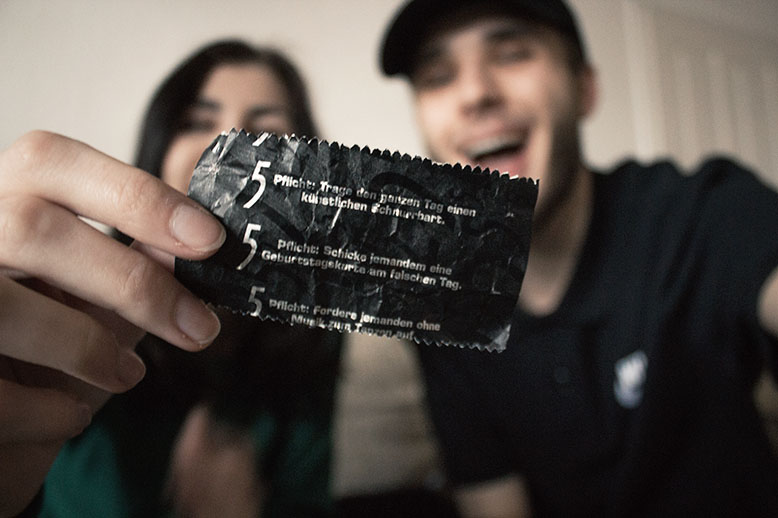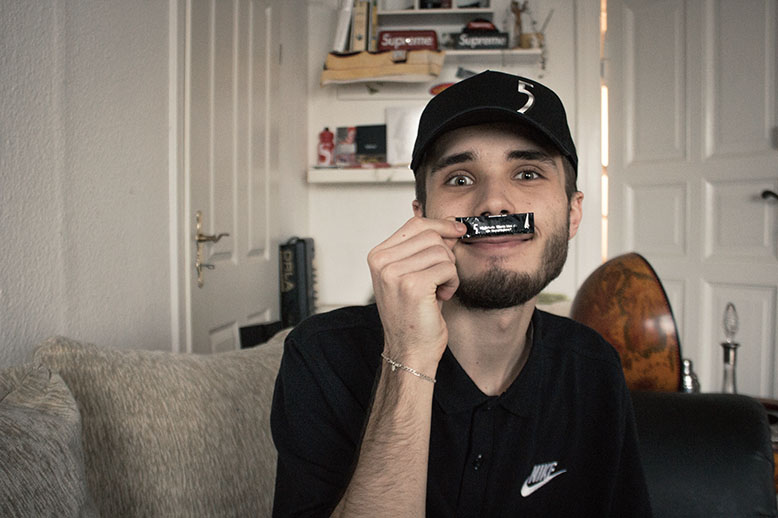 Die Fragen und Aufgaben findet ihr auf allen 5 GUM Einzelpackungen in den Geschmacksrichtungen Sweet Mint, Spearmint, Wassermelone, Apfel und Kühle Beeren (1 Packung = 8 Streifen). Ebenso gibt es sie auf den 5 GUM Dosen als Sticker mit Spearmint und Wassermelone Geschmack sowie auf den Promotions-Multipacks (1 Packung = 4 x 8 Streifen) in Frucht und Minze. Bei dem grossen Sortiment ist 100% für jeden was dabei, dass er mag. Mein absoluter Favorit unter allen Kaugummi Geschmacksrichtungen überhaupt ist seit eh und je Minze.
Übrigens sind die Fragen bzw. Pflichten ausserhalb des Kaufgummis also müsst ihr nicht alle direkt aufkauen sondern könnt den Genuss auf die weiteren Stunden, Tage oder was auch immer verteilen.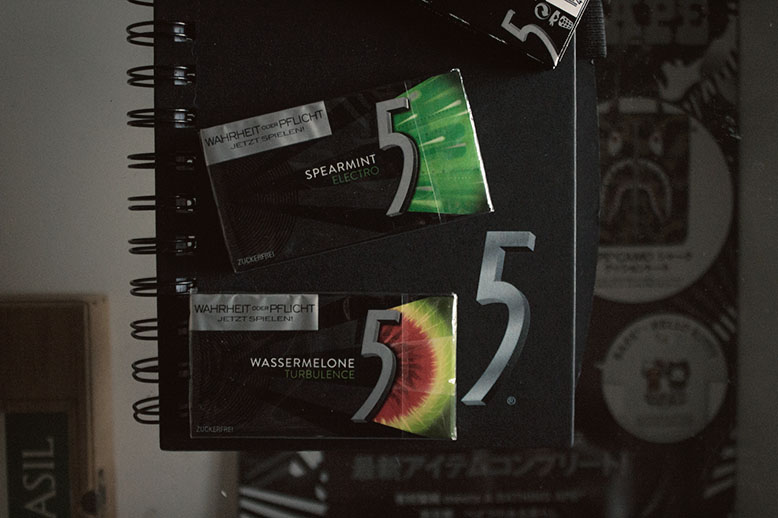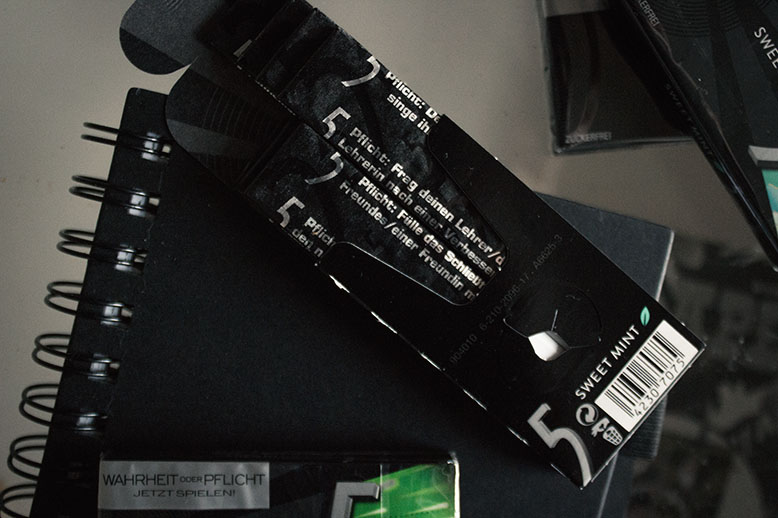 Mein lieber Freund und ich haben mit dem 5 GUM Wahrheit oder Pflicht Spiel schon eine Menge Spass, wie man unschwer auf den Bildern erkennen kann. Ich nehme ja meistens Wahrheit, weil ich ein feiges Huhn bin und Angst habe, dass die Aufgabe zu peinlich wird für mich. Tristan hingegen ist eher der Typ für Pflicht und wagt auch gerne mal was Unangenehmes zu machen. Ich muss zugeben von seiner Einstellung sollte ich mir eine Scheibe abschneiden. Was ist mit euch: Wahrheit oder Pflicht?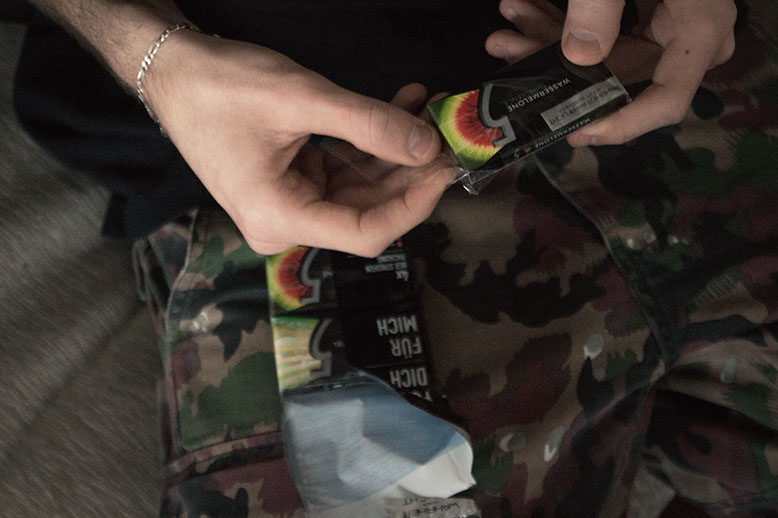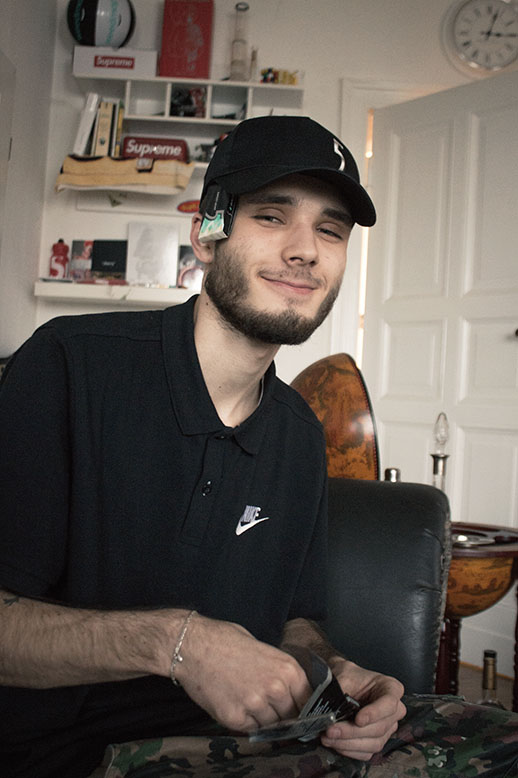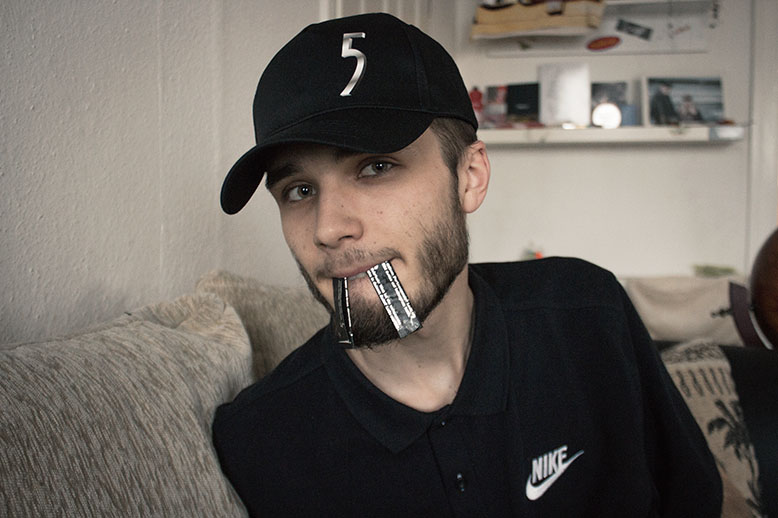 Kleiner Tipp für alle verliebten: Das Wahrheit oder Pflicht Spiel von 5 GUM bietet eine gute Gelegenheit um seinem Schwarm näher zu kommen. Zum Beispiel an einer Valentinstags-Party mit Freunden und eben auch seinem bzw. seiner Auserwählten. Also wär ich noch Single und in einen süssen typen "verknallt" würde ich definitiv die Chance ergreifen und mich an diesen Tipp halten.
Dieser Beitrag entstand in einer freundlichen Kooperation mit 5 GUM.[:en]Advertisement | In exactly 10 days is Valentine's Day. No matter if you're single or in a relationship, with the truth or dare game by 5 GUM all of you have a great time. The well-known chewing gum brand has a great thought here. In the chewing gum packs you can find questions or duties for yourself and your friends. So you don't have to think about questions anymore but have cool ideas ready and of course delicious chewing gum for during the game. 5 GUM also proves directly once again that they stand as a brand for more than just chewing gum.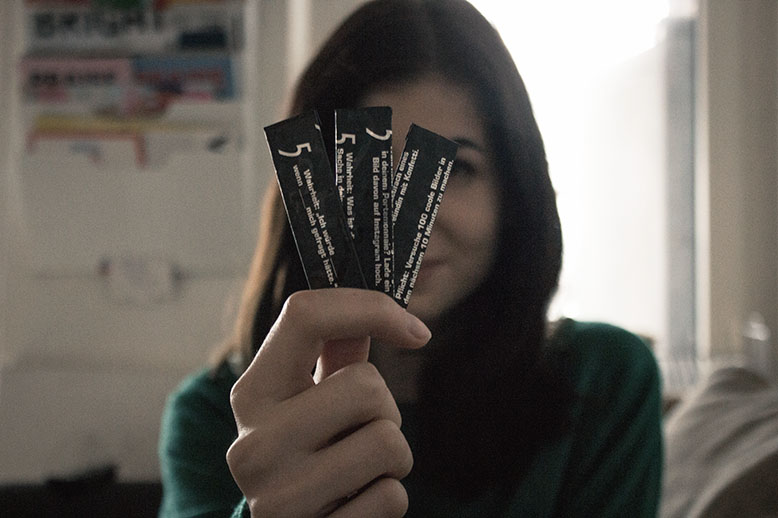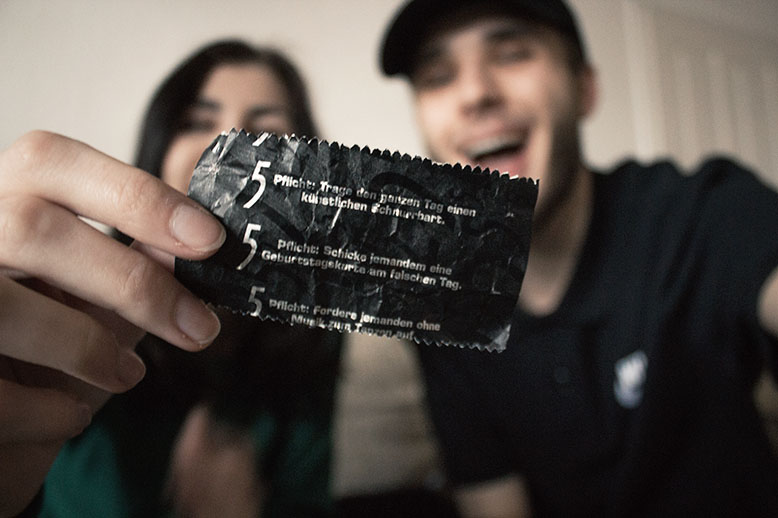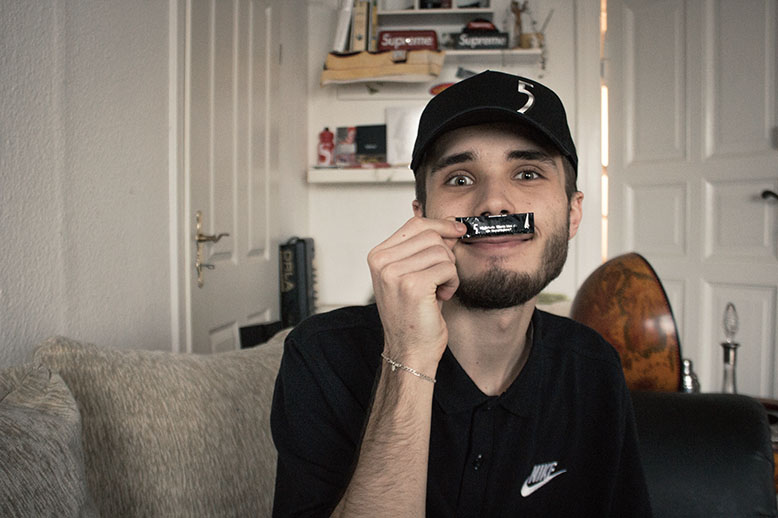 The questions and tasks can be found on all 5 GUM individual packs in the flavors sweet mint, Spearmint, watermelon, apple and cool berries (1 pack = 8 strips). It is also available on the 5 GUM cans as stickers with Spearmint and watermelon taste as well as on the promotional multipack (1 pack = 4 x 8 strips) in fruit and mint. With the large assortment I'm 100% sure that everyone finds a flavor he likes. My absolute favorite chewing gum flavours (since forever) is mint.
By the way the questions and duites are outside the chewing gum so you don't have to chew them all directly.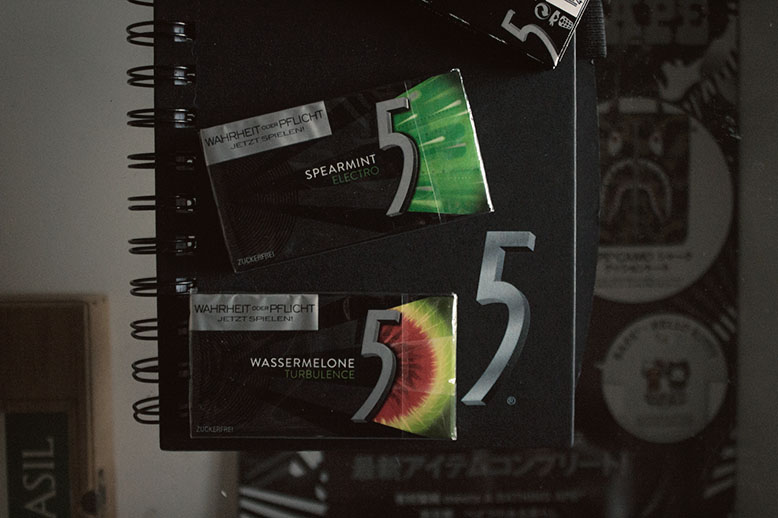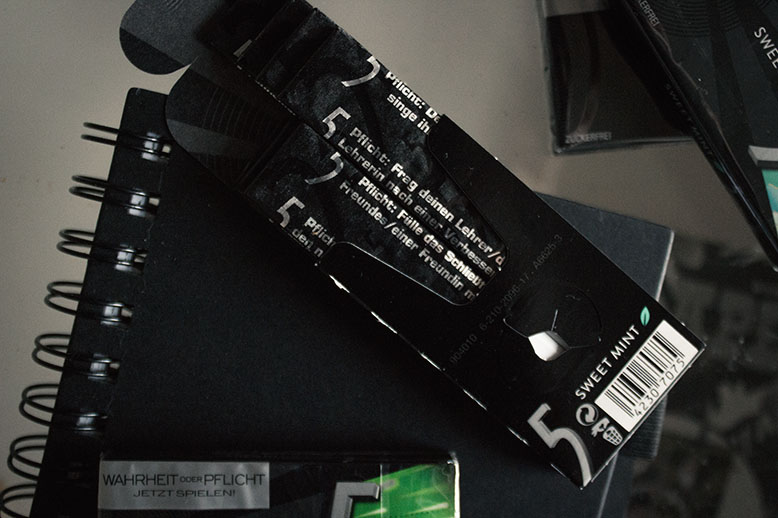 My dear boyfriend and I have a lot of fun with the 5 GUM truth or dare game, as you can see in the pictures. I usually take truth because I am a fig chicken and afraid that the task will be too embarrassing for me. Tristan, on the other hand, is rather the type of dare and risks to do something unpleasant. I have to admit from his attitude I should cut off a slice. What about you: Truth or dare?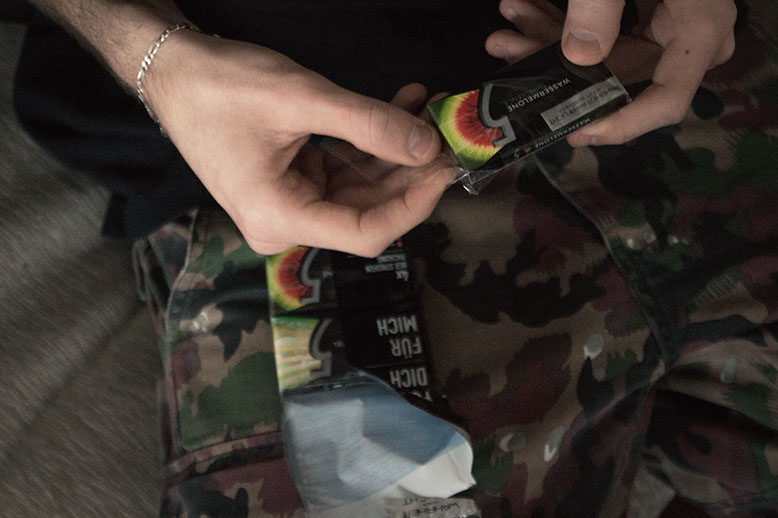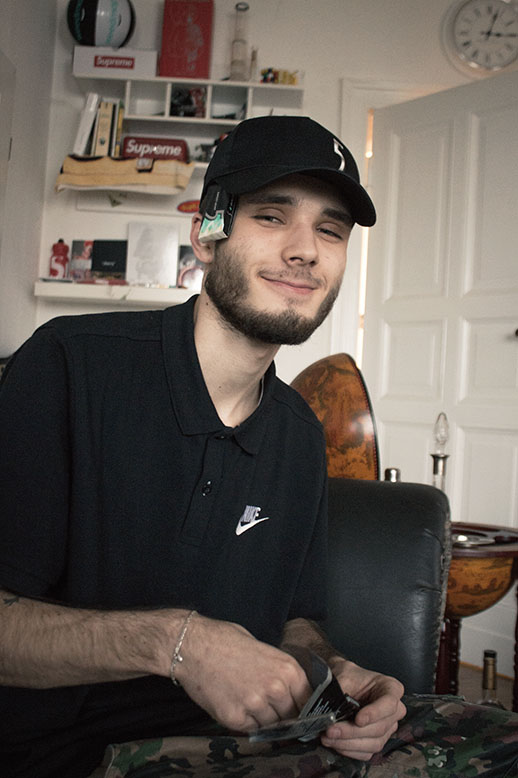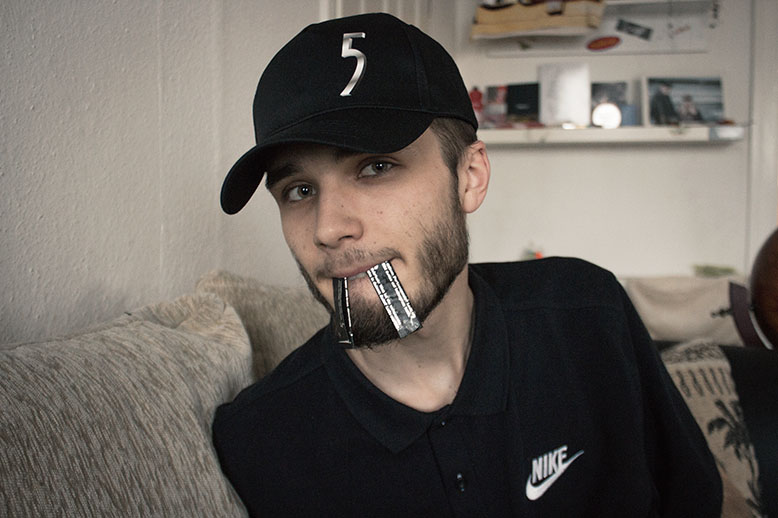 Small tip for everyone who has a crush on someone: The truth or dare game by 5 GUM offers a good opportunity to get closer to your crush. For example at a Valentine's Day party with friends and your chosen one. So if I were single and had a crush on a sweet guy, I'd definitely take the chance and stick to that tip.
This blog post is written in a friendly cooperation with 5 GUM.[:]