I'll present you my first Bali outfit in this blog post. I'm a lot on the way so I want to show you one of my typical exploring looks. This one is very comfortable but still stylish; in hotpants and a light white top. The photos were taken in our hotel in Ubud. By the way I'll make a Bali travel guide where I show you my highlights and the spots you shouldn't visit.
The light white top is from Evelin Brandt. I'm totally in love with the cutting and the material of the fabric. My hotpants are from Armani, they were originally long jeans from my mom. You can read here how I made these pretty shorts. I own the belt since a really long time but I couldn't find a brand, so I can't tell you the name of it. My gym-bag is from the Swiss brand Ruff Kid. I have it already since my apprenticeship. I actually hate gym-bags but I really like the pattern of this one and it's so good for a day trip. The bag has a lot of space, it's light and no one can steal something unnoticed. Except for traveling they should be forbitten. The necklace was a gift from my mother like one or two years ago, it's from a brand called Pilgrim – Danish Design. The flowers are so adorable and they glitter. Flowers and glitter are just perfect for me, I love both! My black sunglasses are from H&M and the sneakers are Nike Stefan Janoskis. I choose beaters like these because I walk around a lot and the ground is sometimes really dirty. So I don't want to take beautiful shoes with me and go back to Berlin with destroyed ones.
Bali is so amazing thus far. I can't belive that I have to give up this feeling of freedom in about two weeks. By the way if you want to be up to date about my stay in Indonesia you can follow me on Instagram and Snapchat; @ohwyouknow (if you don't do this already). I post there a lot of photos and videos of my everyday life.
I hope you like my exploring look and I can give you some inspirations. I would be really happy about feedback like always. ♥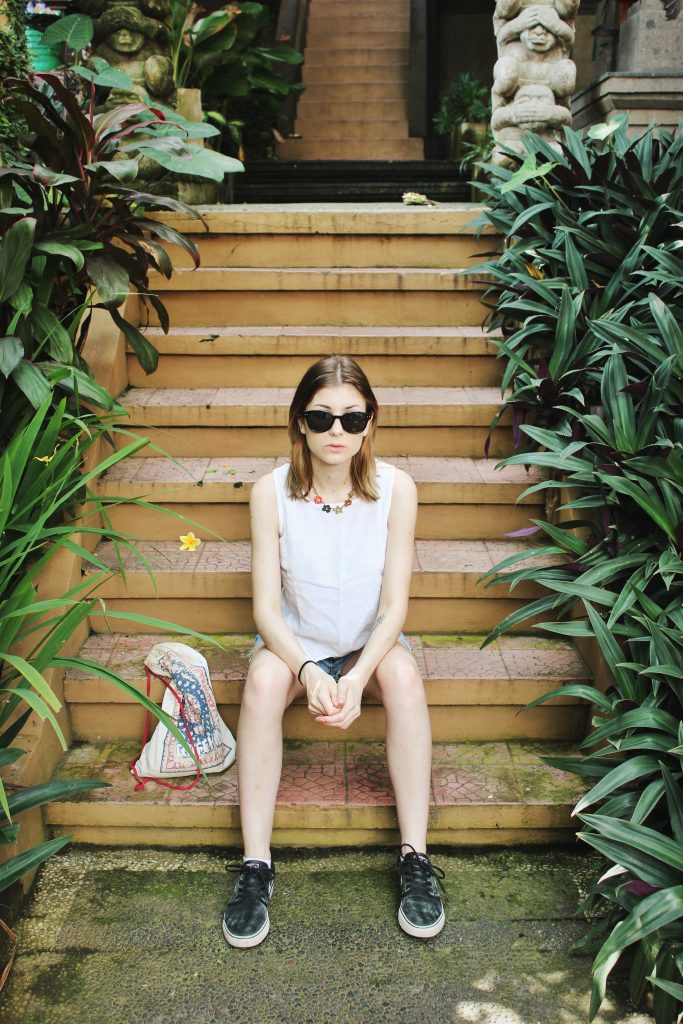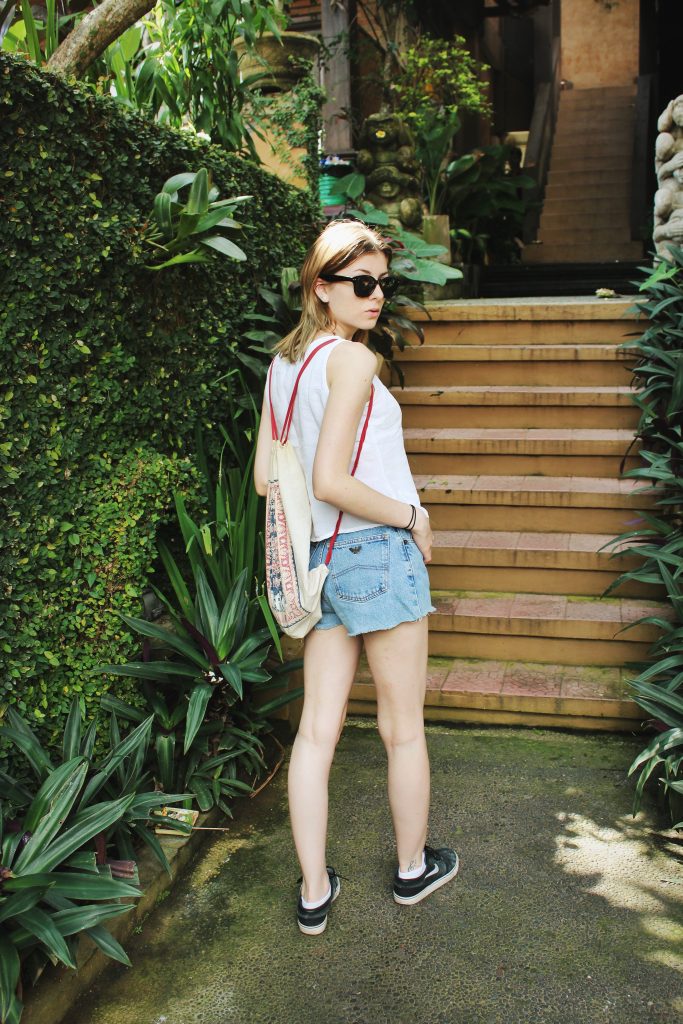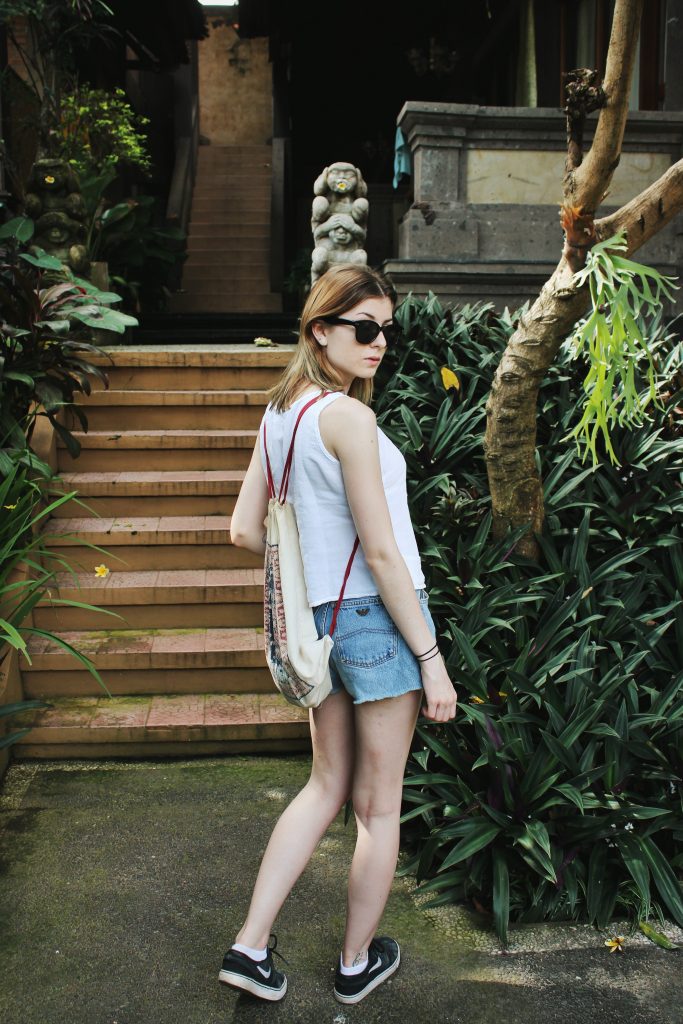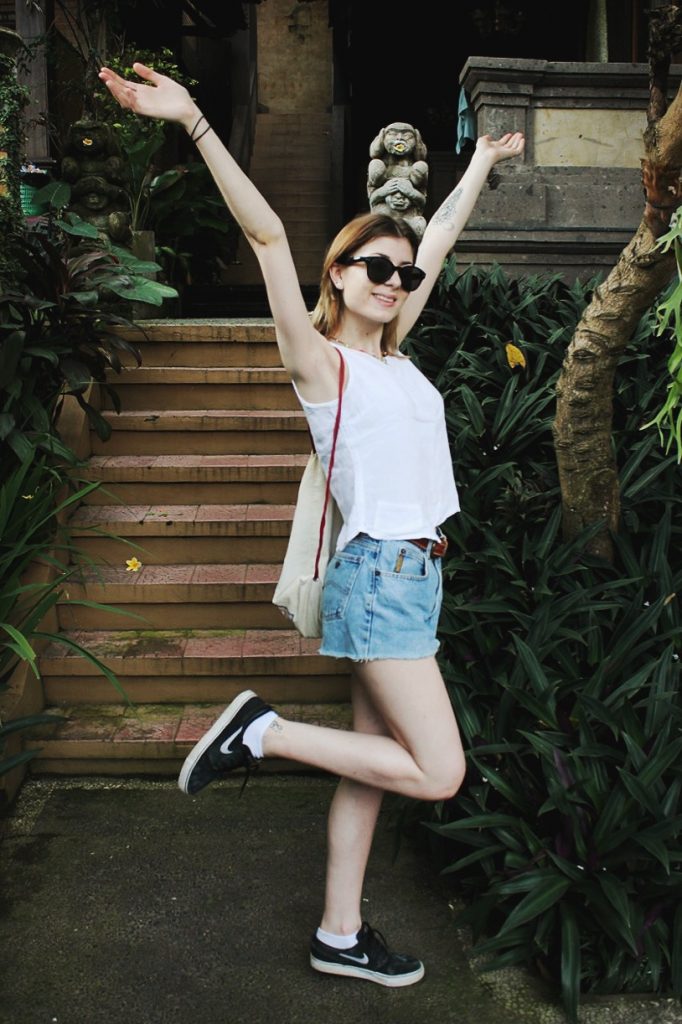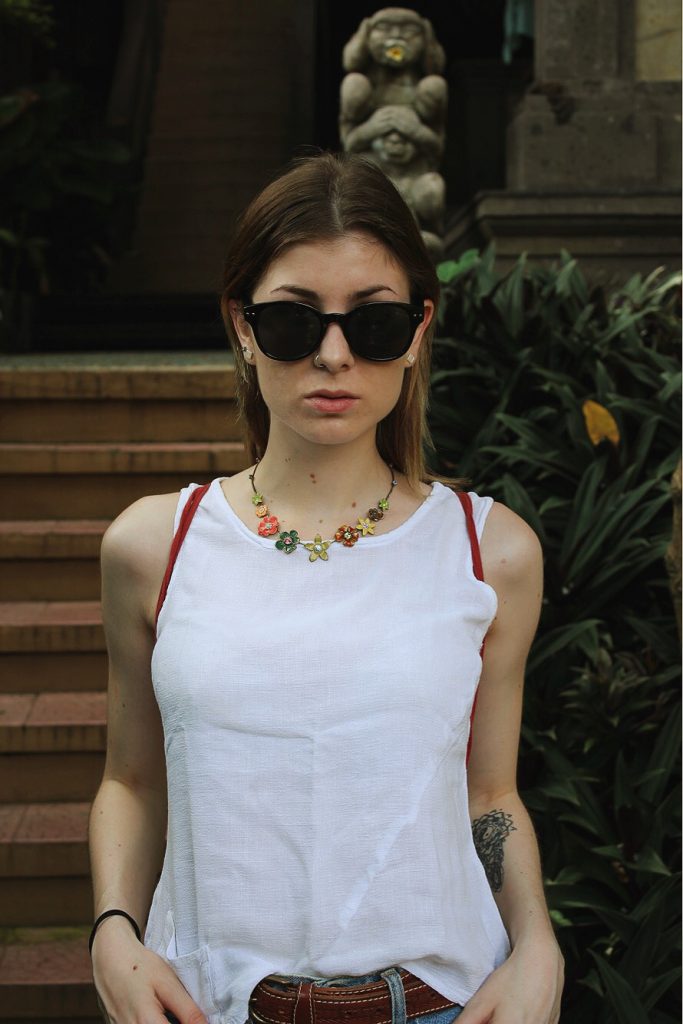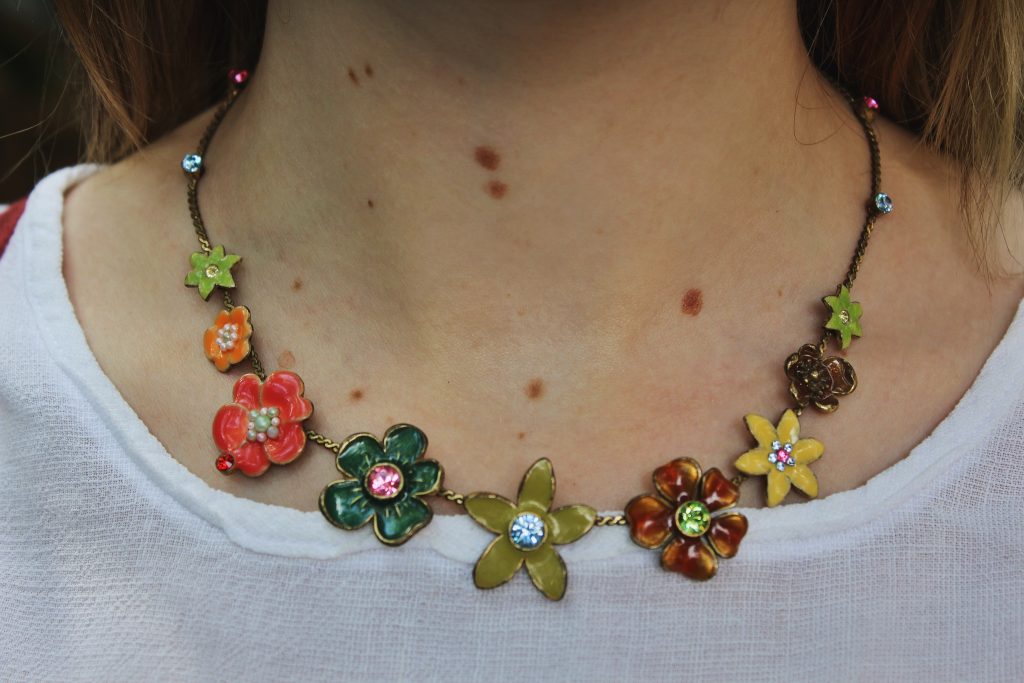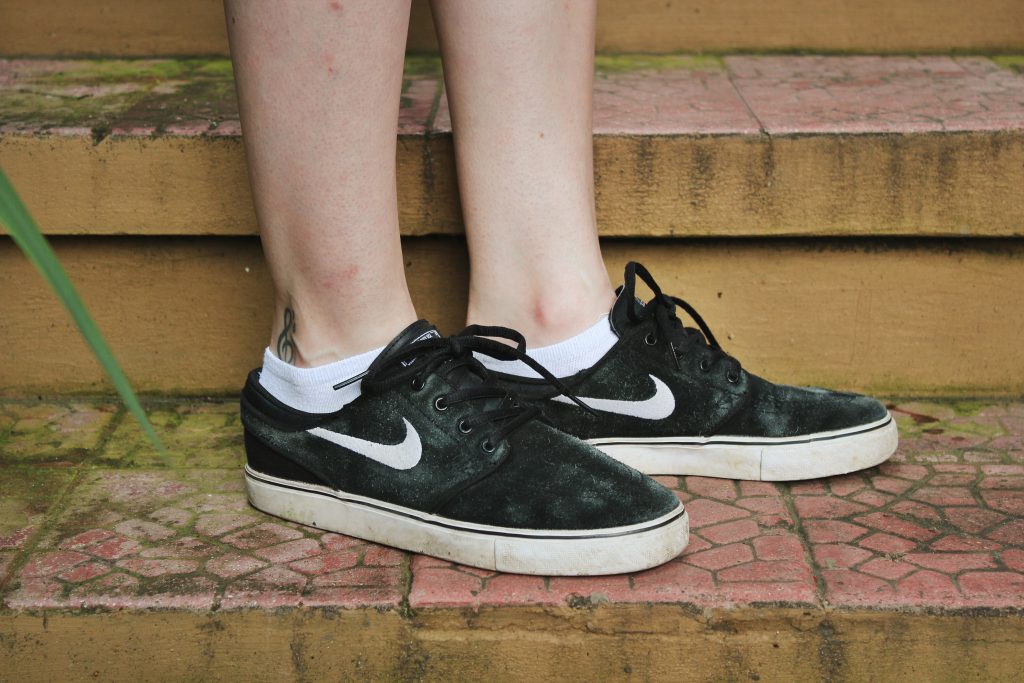 Photos: Fernanda Frigetto