Berlin is sucked during the cold winter and I think everyone agrees with me. The icy wind from the north makes life difficult and when it comes to fashion you have to drive high guns. In this fashion posting, I introduce you to a hot streetwear outfit for icy days.
We've taken the pictures in the forest and I have to say that I felt some "Dora the explorer" vibes. When I was a kid I went so often to the woods and had fun building castles or playing hide and seek with my friends. It is a pity that there are not so many beautiful forests near us, where you can chill with your friends at a fire pit.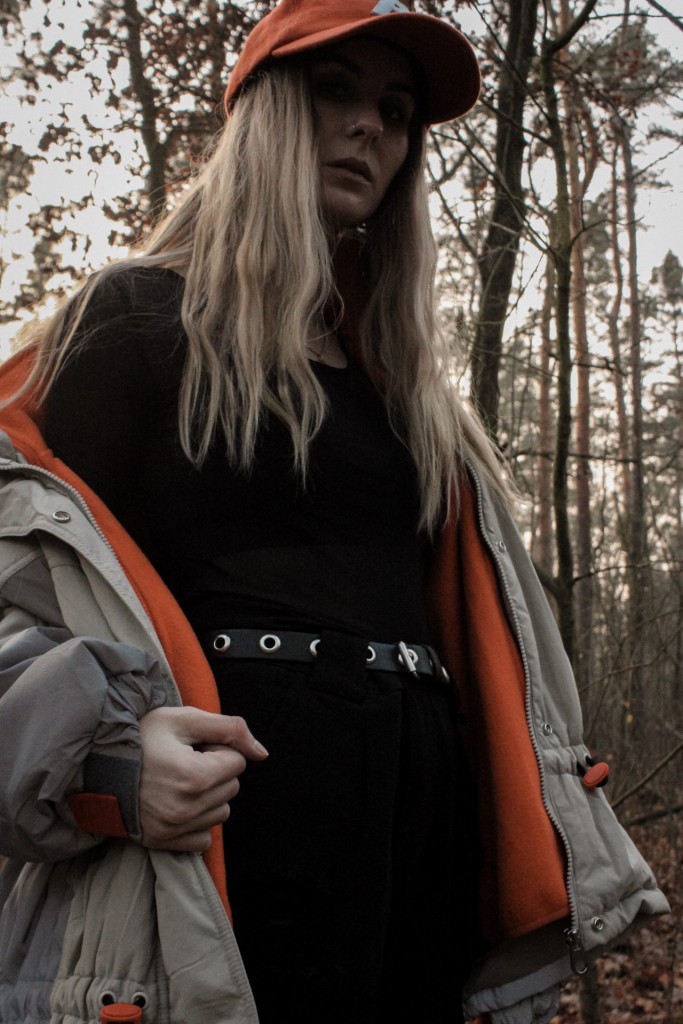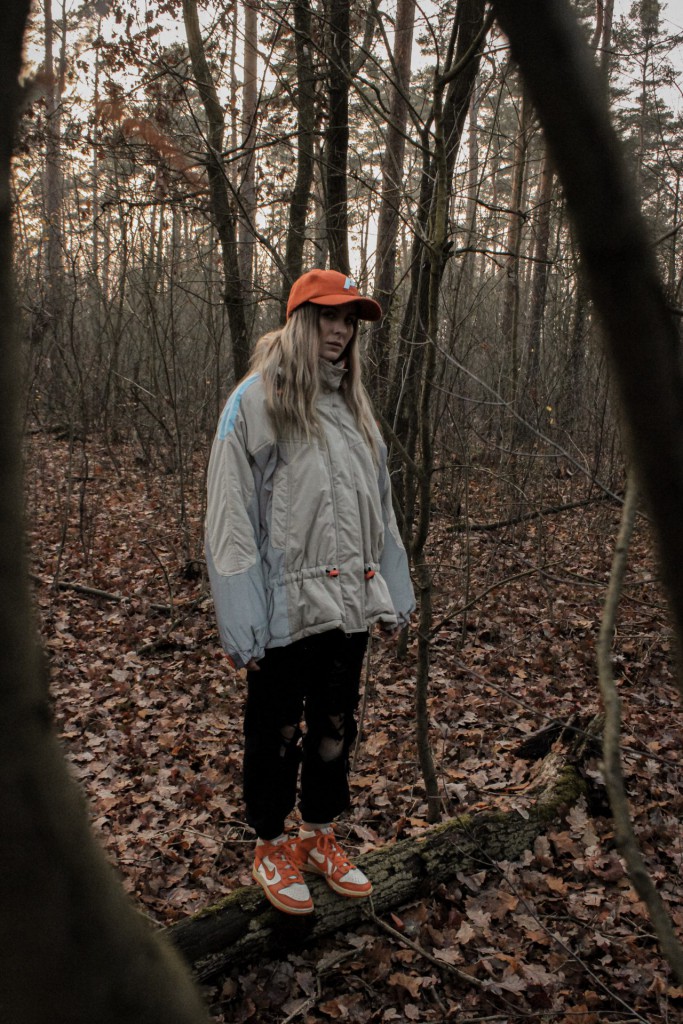 Accessoires and xxl jacket as eyecatcher
I'm a Spring / Summer kind of person, but I like the Fall / Winter season for putting the focus of my outfits on the accessories and especially on the jackets/coats. Already two years ago, I put a fashion post online where I mentioned this. Sweaters, dresses, pants, and co. do not attract attention under the layers, so you can opt for great eye-catchers around it. I took a pair of Nike sneakers, which are the Dunk High Syracuse and matching, also in orange, perfectly to the cap from Palace. My big jacket is from Pull & Bear, I got it as a free PR sample and declared it as my favorite of the season. I like that the jacket is a 2-in-1 piece. You can take out the orange fleece and wear both jackets separately. Quite nice, I also love that they worked with different materials – for example, a part of the jacket is 3M. My last eyecatcher item is a mini bag, which I bought a long time ago for 1-2 euros in a second-hand shop. This is a giveaway from L'Oréal and absolutely nothing worth it but I found the size and the color combo cute!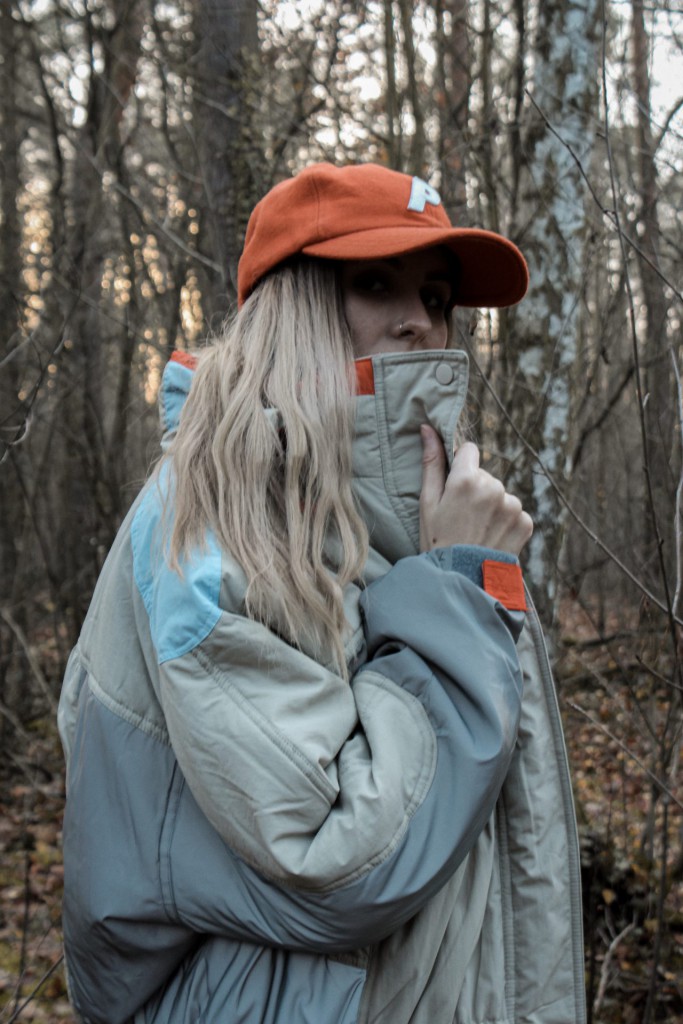 All black everything below
As mentioned above, the eyecatchers were outwardly and the underlying rather simple. I opted for an all-black combo with a transparent top, which I ordered 1-2 years ago on eBay from Asia, and a pair of ripped jeans from Yesstyle.  To this, I wore a belt from Brandy Melville. I have completely dispensed with jewelry except for my everyday parts. I thought that no one really sees it anyway and to be honest, I find jewelry a bit disturbing plus sometimes it reminds me of a Christmas tree…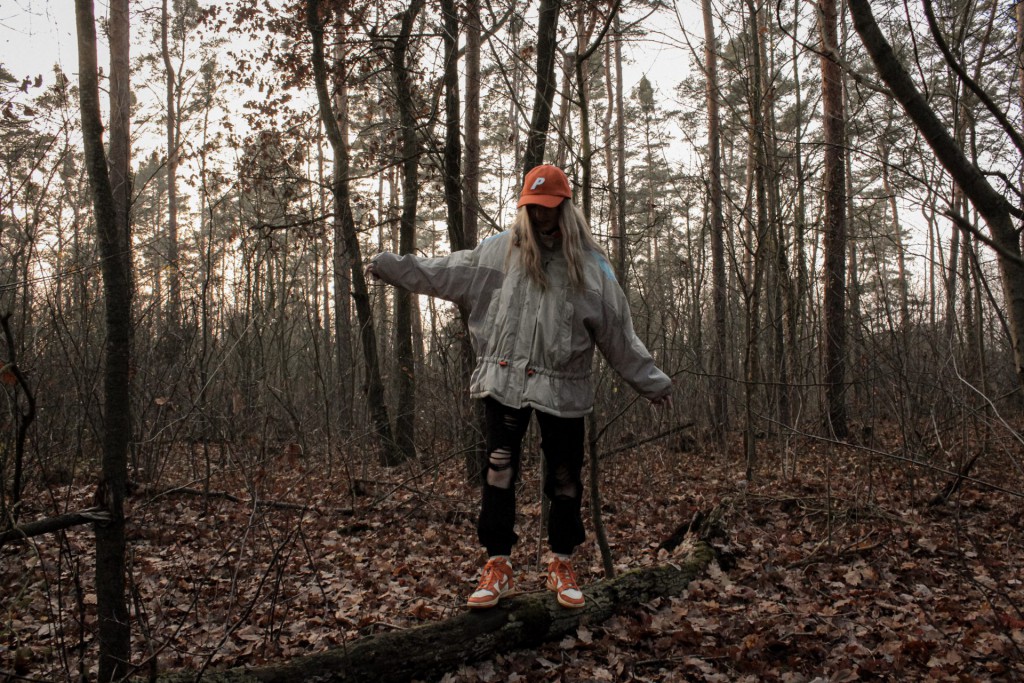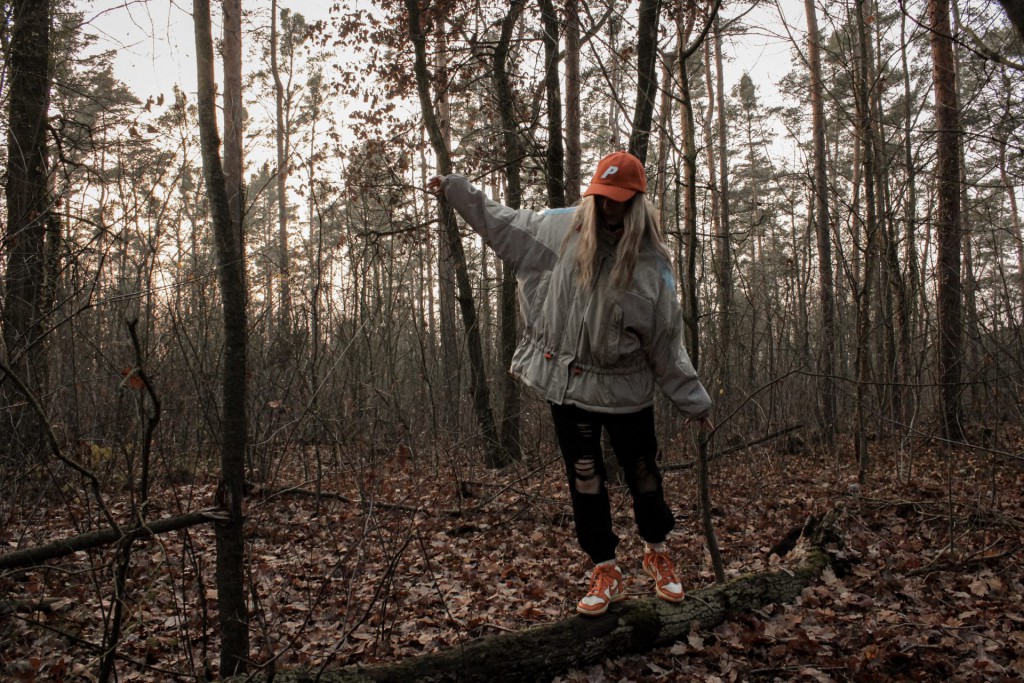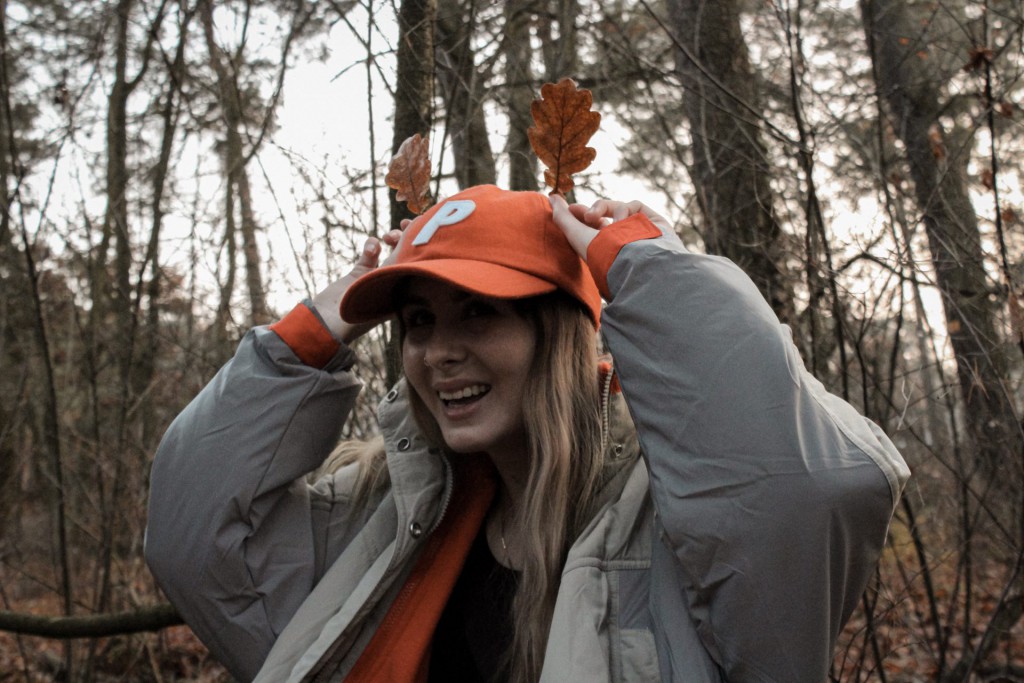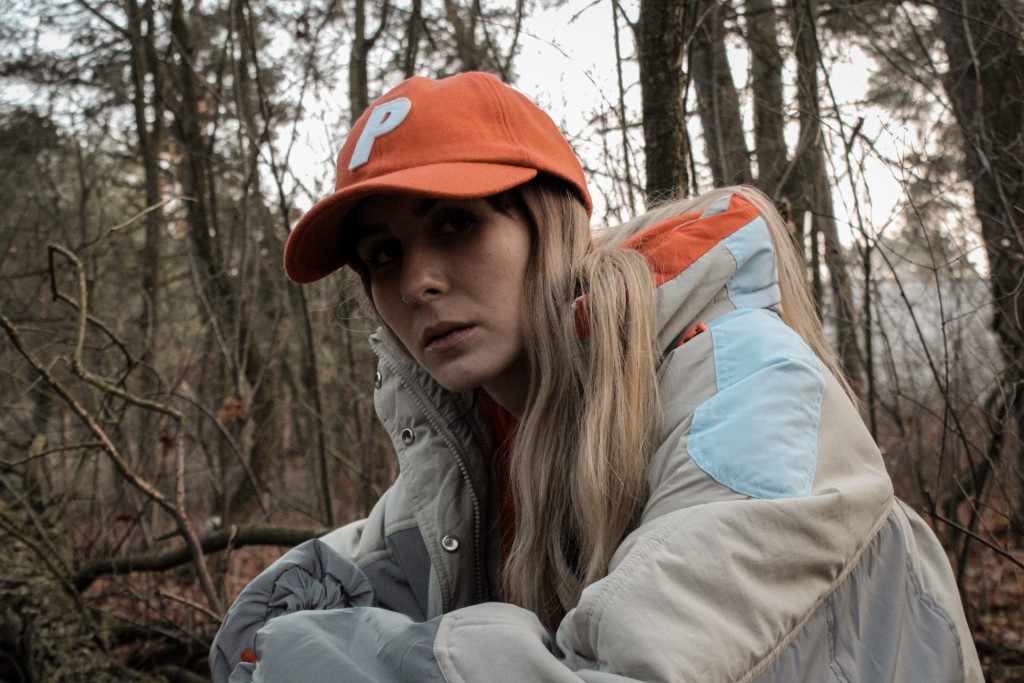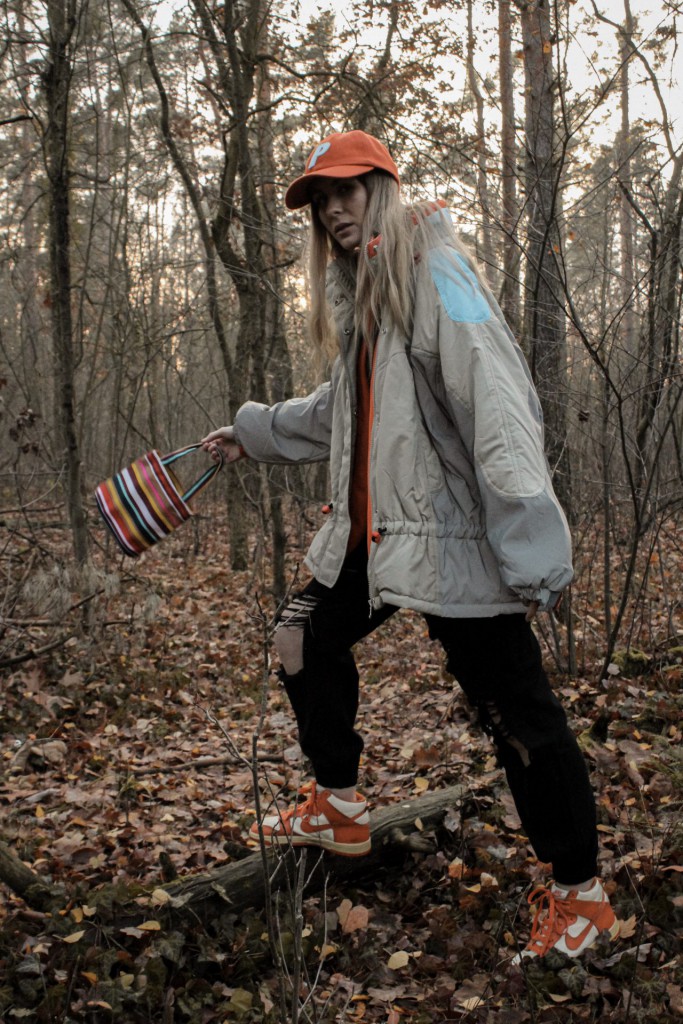 The power of 3M
Since I leave the house during this season when it's still dark outside and also come back when it's already dark, I like clothes that don't get swallowed by the darkness. Bright colors or like here details with 3M are perfect to fight against the long nights.
Who does not know what 3M is, that is a reflective material. For example, if you run down the dark street and a car throws its headlights at you, then you light up like in the two pictures below. In addition to this jacket, I also own sneakers and tops with 3M applications.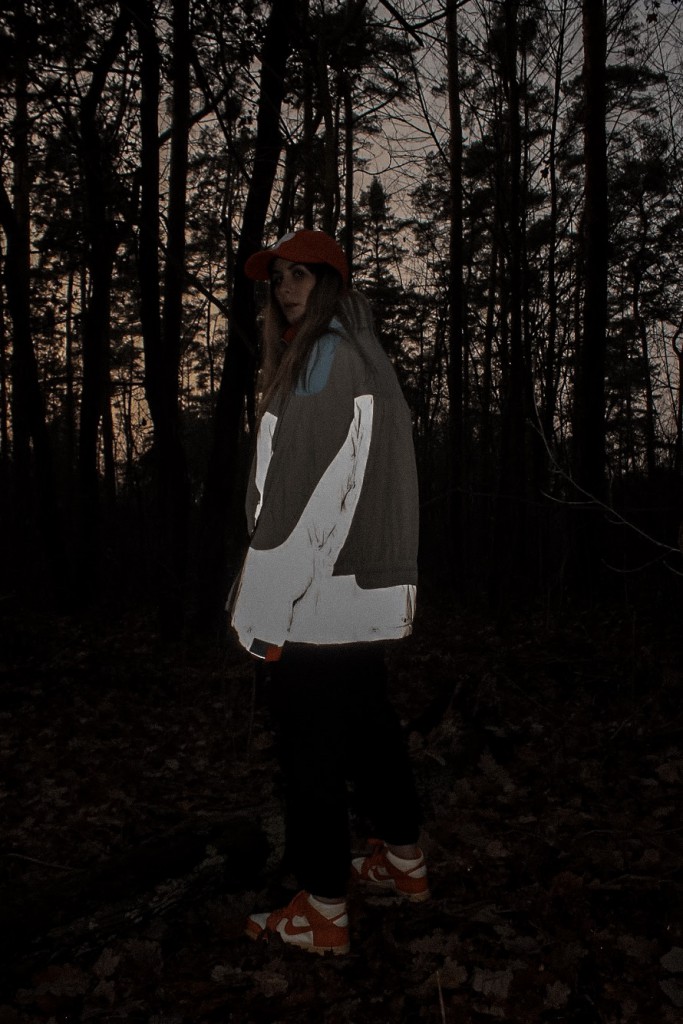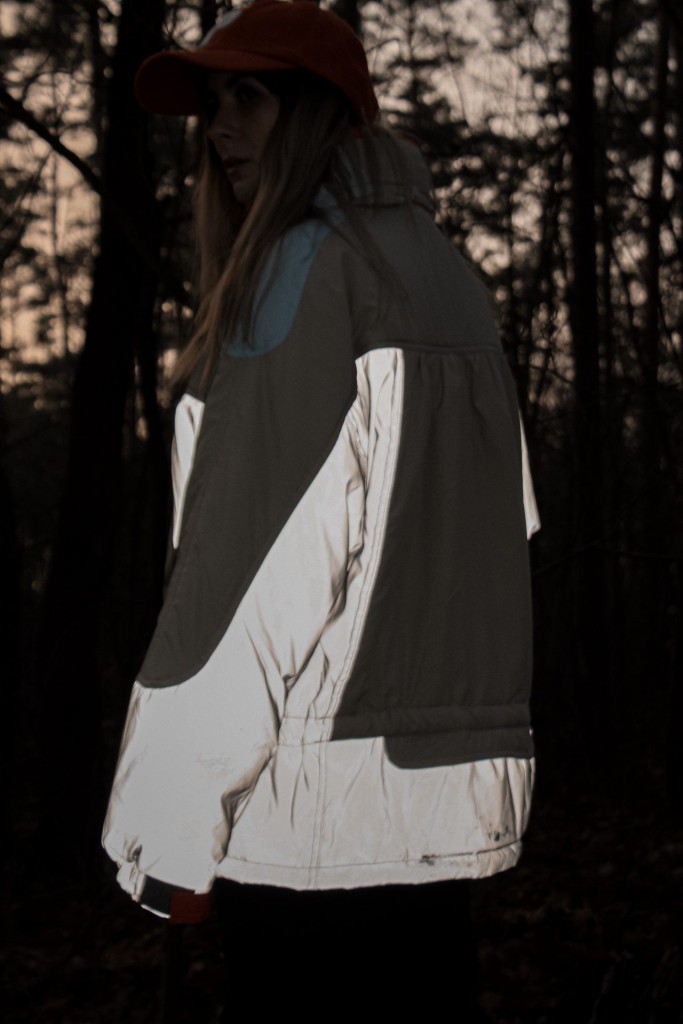 Photos: Tristan Luckow