In the old year, when I visited my family over the festive season in Switzerland, we went on a trip to the mountains aka winter wonderland. We were lucky and had a wonderful blue sky with enough snow and therefore an enchanting view. If you had taken the gondola from Schwägalp up to the Säntis, the view would probably have been even a bit nicer, but the 50 euros per person are exaggerated and unnecessary in my opinion. There is also a hiking trail up, I want to hike up there with the right temperatures and weather conditions.
Winter Wonderland Outfit Details
It was a very warm winter day, so no polar outfit was necessary. I was wearing a dark down jacket from The North Face and when it was windless you could even take it off without thinking too much. My beige sweater underneath is from Primark I bought it a few months ago, he's a little oversized and super cozy. I would say that the sweater is even my favorite this winter season. I almost wore it in my last outfit with the chunky boots.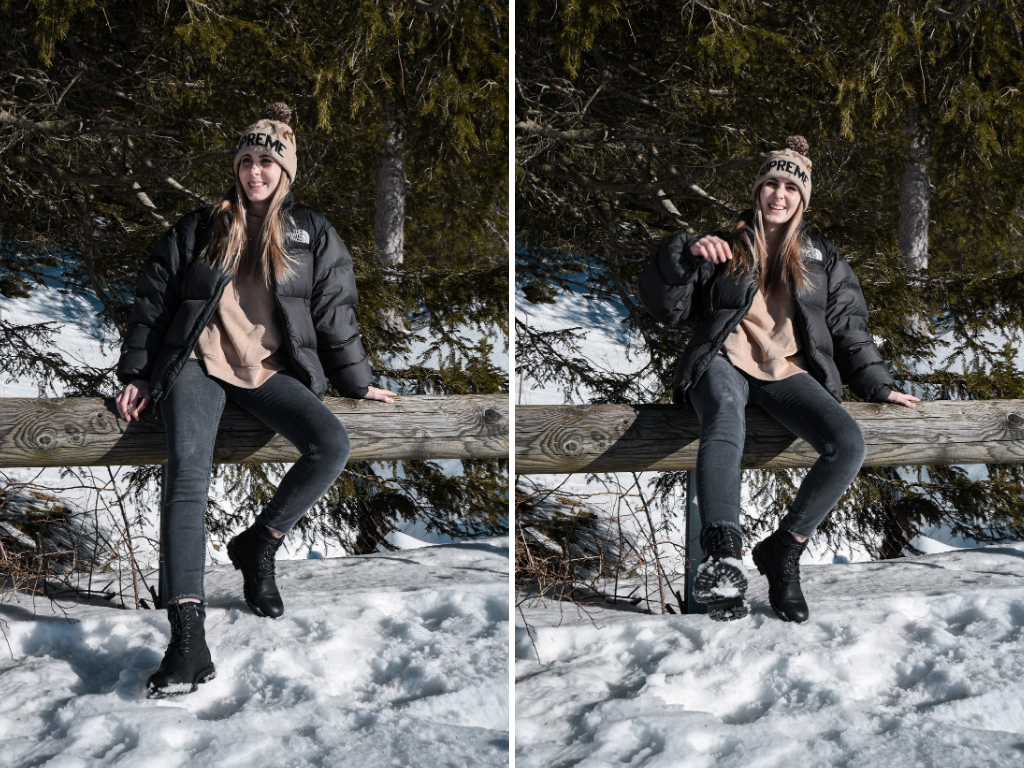 The pants are from Only, I particularly like the fact that they don't have the same length at the bottom – which of course you can't see here because of the Landrover boots. My bag is a vintage Valentino from the 90s. I wanted such a small bag for a long time, in which my large wallet fits, and last November I finally found this one. My beanie is from Supreme, it belongs to my boyfriend Tristan but he doesn't like the bobble on it anymore and I like it because of the bobble. I think such a bobble hat is simply part of a trip to the mountains. The sunglasses were not planned for the outfit, they belong to my dad and are a bit too big for me. Since the light was even brighter through the snow, it was not possible to see anything without sunglasses and in the end, I find it very cool. The pilot glasses give the winter wonderland outfit the right touch in my opinion.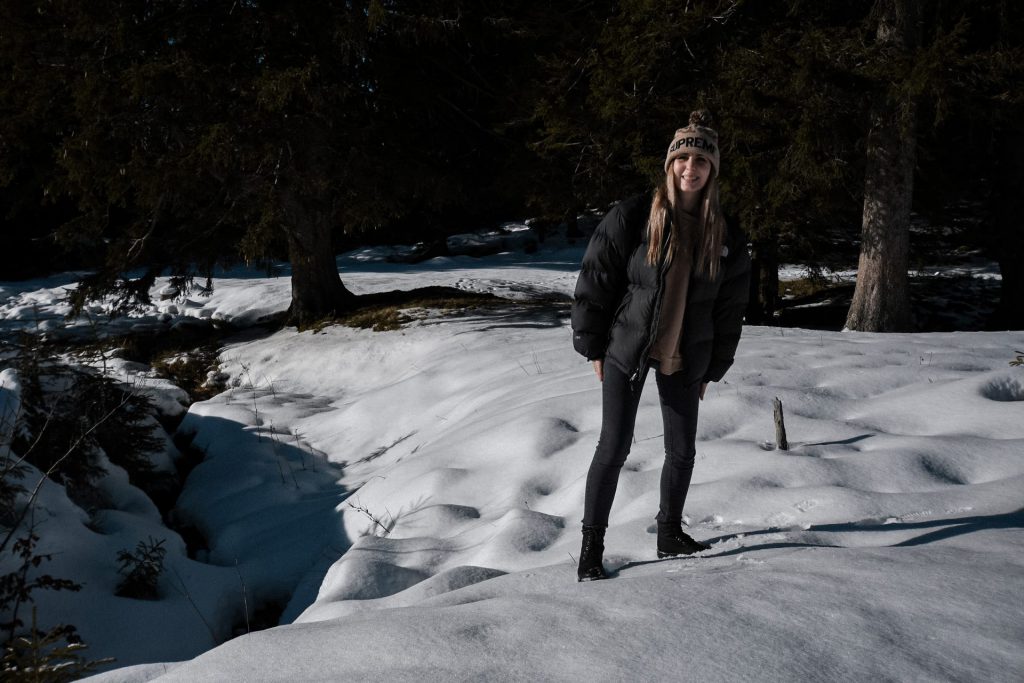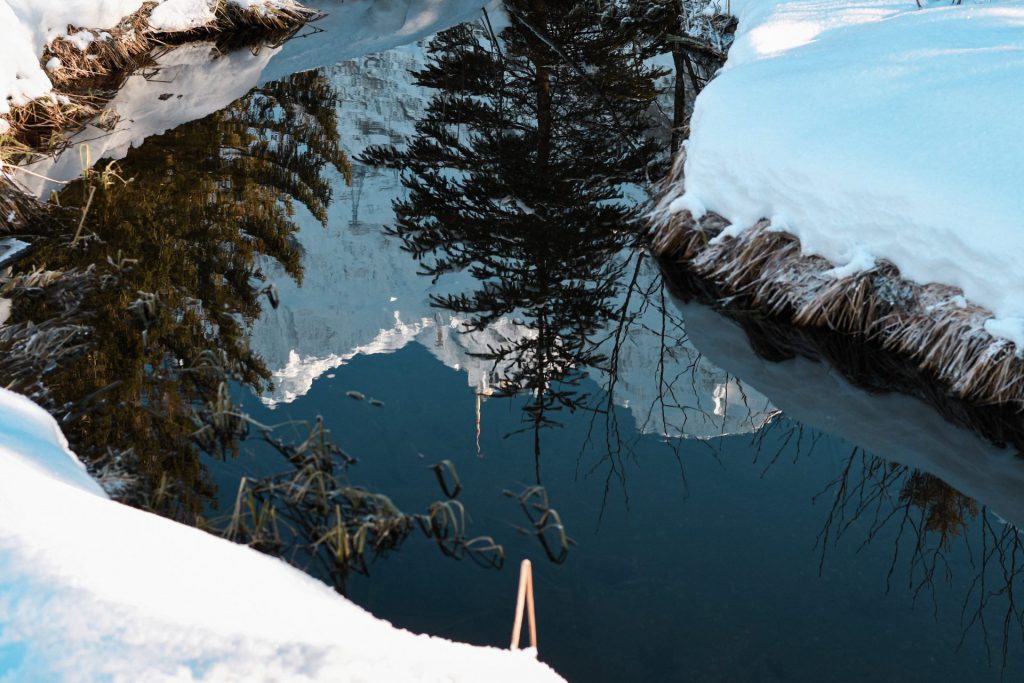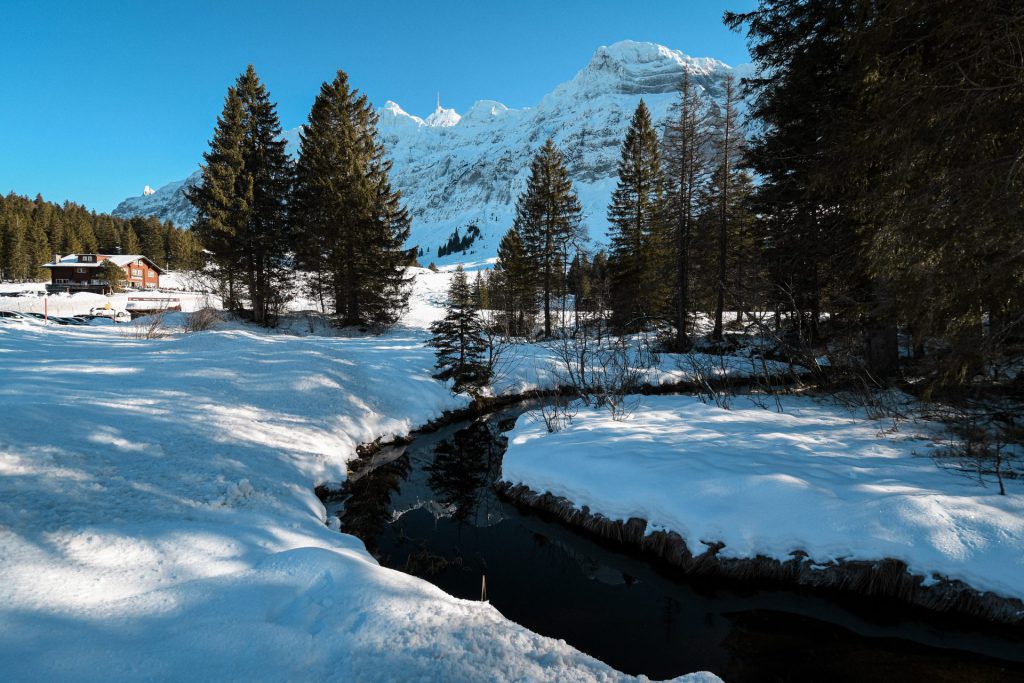 Photos: Ludwig Kuhn