Metallic puffy jackets are all the rage right now. I understood that at the latest when I saw not only one or two people but ten with one at Berlin Fashion Week in January. In this blog post, I will show you how to style eye-catching puffy jackets in a comsic way.
How do I combine a metallic puffy jacket?
Since such a jacket is quite an eye-catcher, it is best to wear a simple outfit underneath. Monochrome looks in black or white are in my opinion the best for this, if you are particularly brave you can also dare to use bright colors.
What I find cool is when you combine metallic accessories with the basic outfit. I can particularly recommend belts, shoes or bags in the same color, for example. Just make sure that you don't wear too many metallic accessories, otherwise, the outfit will quickly become overloaded.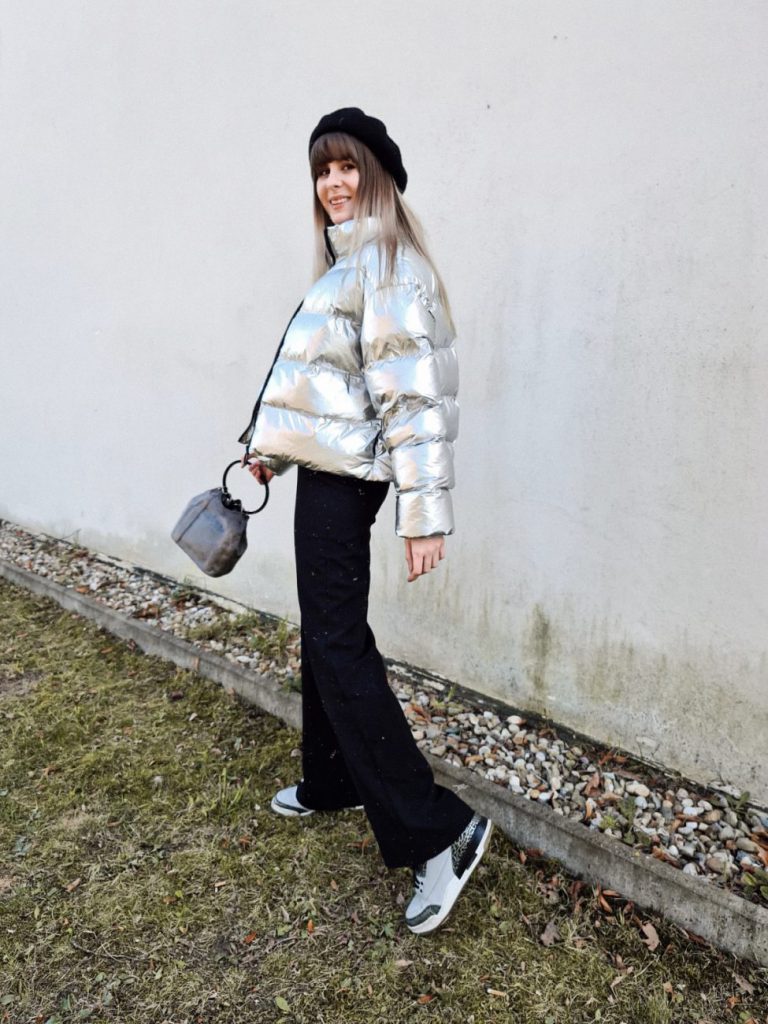 Cosmic Outfit Details
The heart of my outfit is the silver bomber jacket from Fablectics (PR Sample). As I mentioned above, I think that matching metallic accessories are cool. I also have this in my outfits in the form of a vintage Gucci bucket bag from the 90s, which was designed by Tom Ford. This is one of my favorite pieces, with the silver velvet and the round handle – it is very special.
The sneakers are a pair of 2014 Nike Jordan 3 "Wolf Gray", the gray and black fit perfectly with the rest of the outfit. I ordered the pants from Shein a few months ago and made a burn hole right away. This little hole looked pretty dumb so I embroidered the broken spot with a little daisy. I somehow like the pants now even better.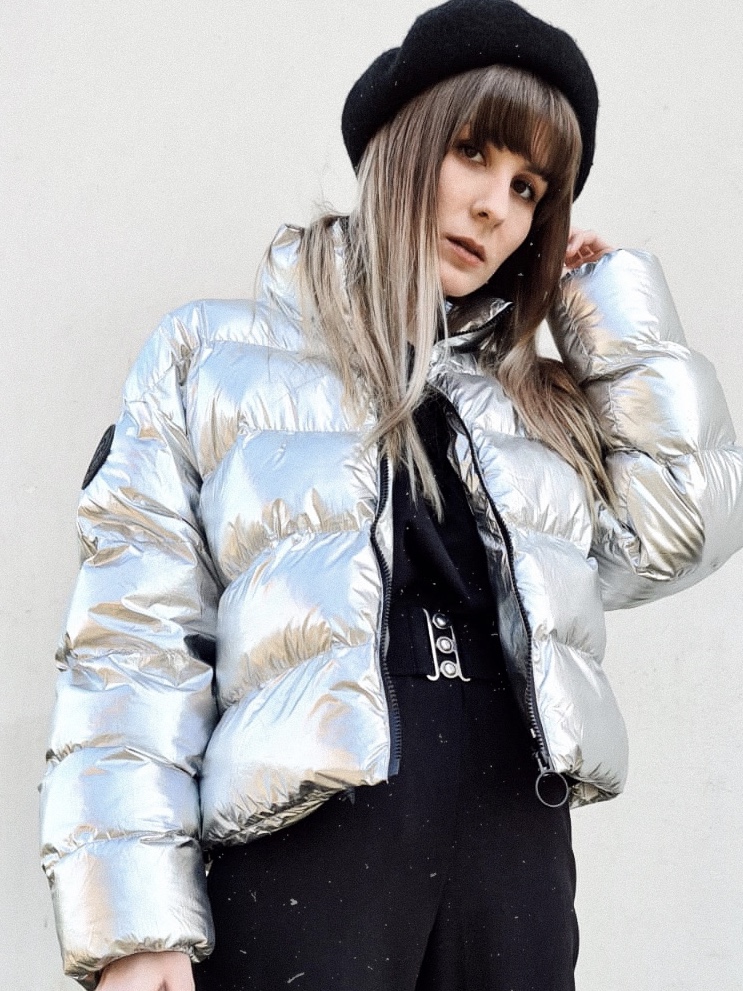 The top is from Uniqlo x Kaws x Snoopy, it's a normal black t-shirt with a small snoopy patch on the left side which I bought a few years ago in London. I wear my chain from Tiffany & Co. over it, as well as a belt from H&M which must be already over 10 years old. As a little icing on the cake, I put on a beret that I bought from Boohoo last year.
All in all, I would say it's a chic look for many different occasions in the colder seasons. The metallic pieces make a rather inconspicuous outfit a real eye-catcher.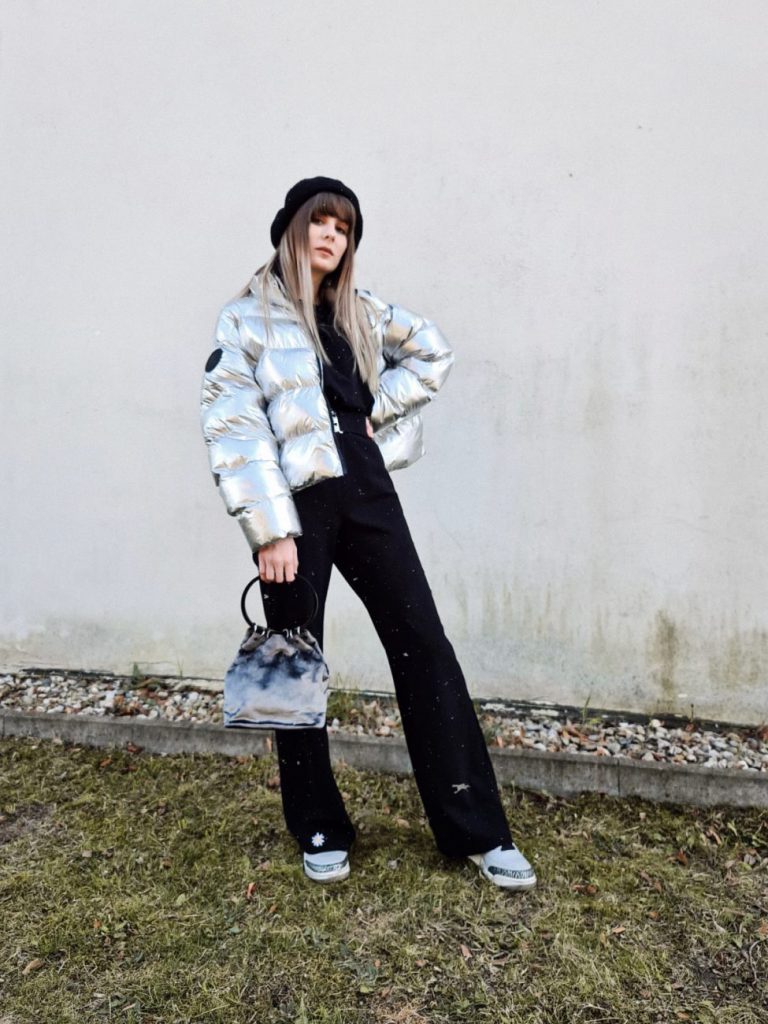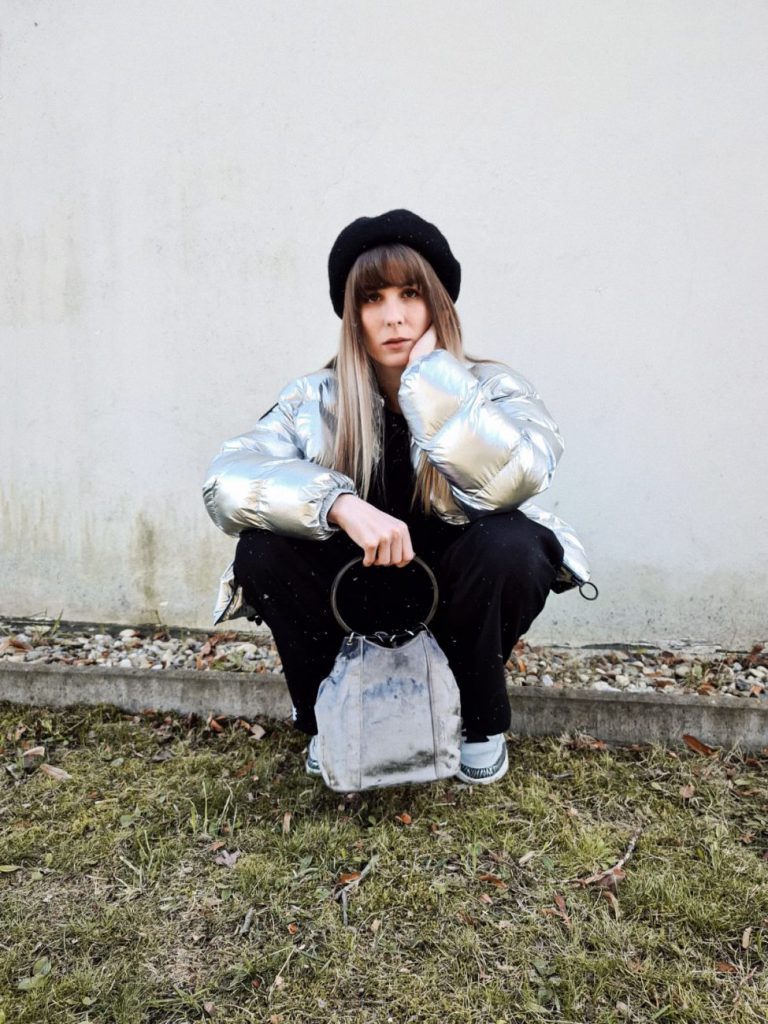 Photos: Tristan Luckow