[:de]Während der Berliner Fashion Week sah ich an einem Side Event einen Limettenfarbenen Neon Pulli, der mir nicht mehr aus dem Kopf ging. Zu meinen orangenen Haare passt der einfach wie die Faust aufs Auge. Ich bestellte mir also nur wenige Tage nach dem Modezirkus einen engen Pullover bei Shein in dieser Farbe und darauf hin folgten auch noch weitere Pieces, wie etwa die Socken oder die Beanie, die ihr hier seht.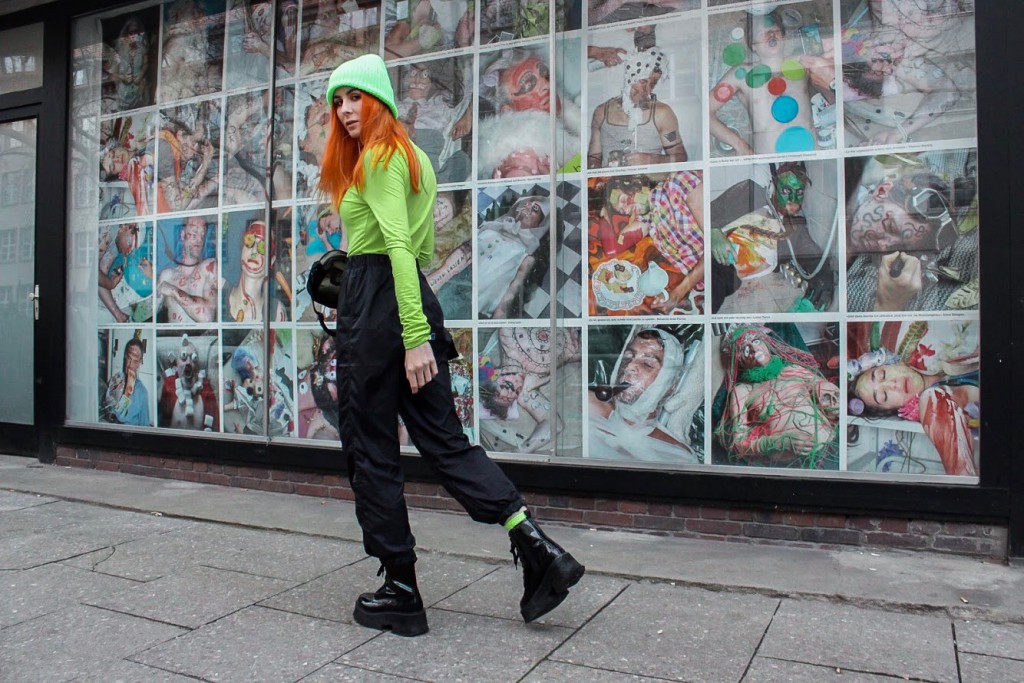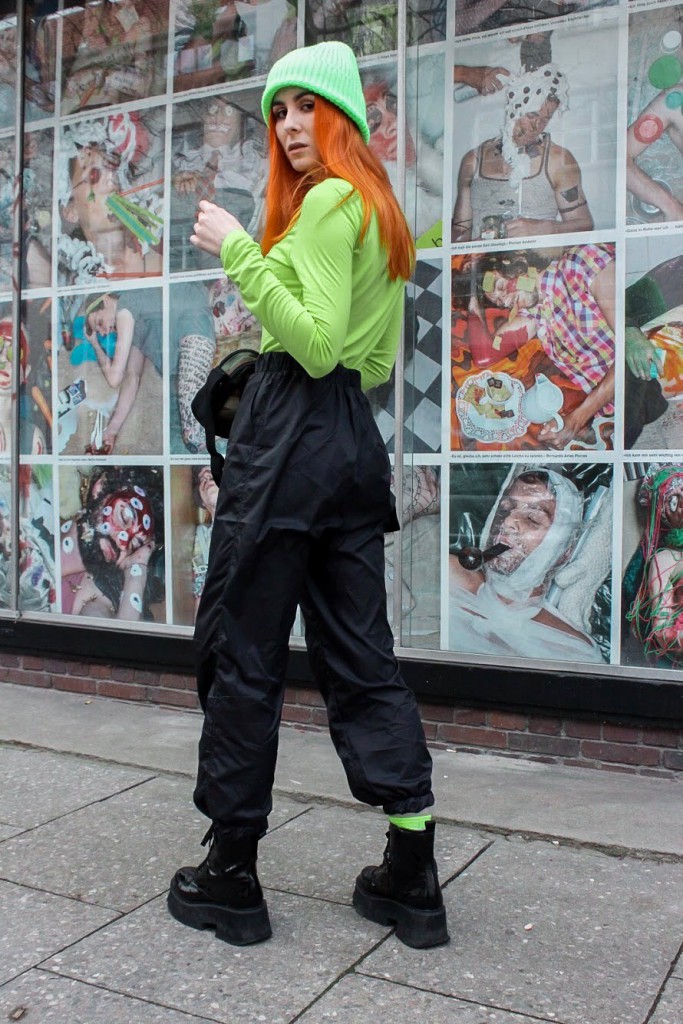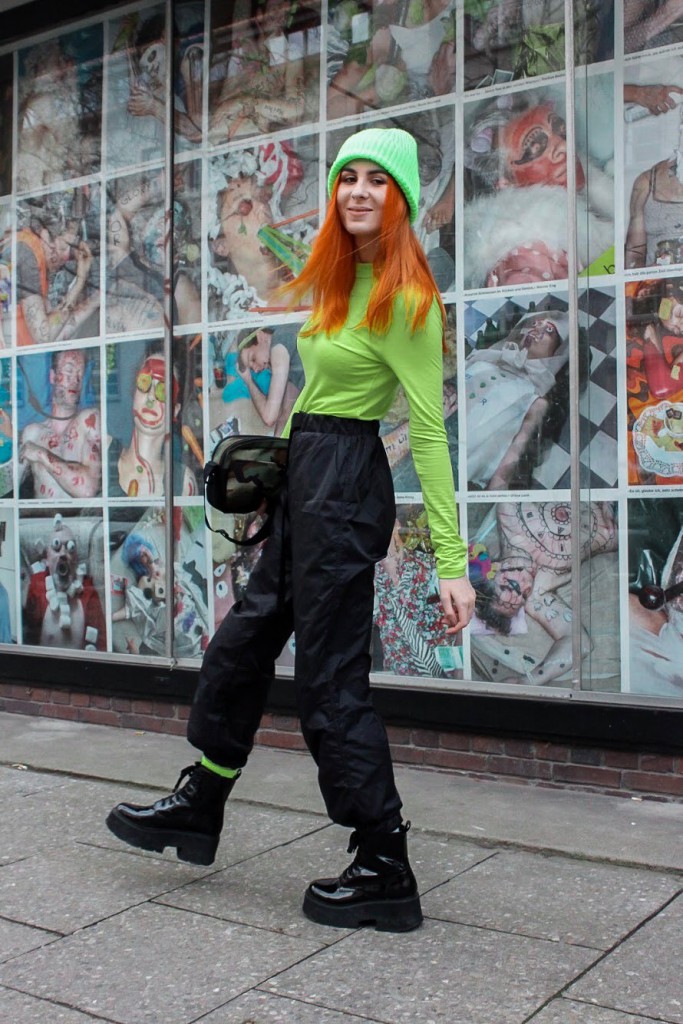 Immer öfters sehe ich auf Instagram Outfits mit Neon Pieces. Der Trend ist wohl nicht nur bei mir angekommen. Ich prophezeie, dass dies DIE IT Farbe von 2019 wird. Neben den Lime Shades sieht man sehr oft Pinke Sachen, damit kann man mich jedoch jagen. Ein knalliges Pink ist definitiv nichts für mich. Das einzige was für mich in Ordnung geht in Sachen Rosa/Pink sind die Sachen von meinem letzten Outfit Beitrag.
Am besten kombiniert man den Neon Trend wohl zu Schwarz, da die Farbe dann noch mehr "raus-poppt" Ich habe mich bei dem Outfit direkt für alle meine Lime Neon Teile entschieden, die einzelnen Stücke haben nicht die genau gleichen Farben aber ich finde, dass dies überhaupt nicht stört. Ehrer im Gegenteil, es verleit dem Outfit etwas mehr Schwung.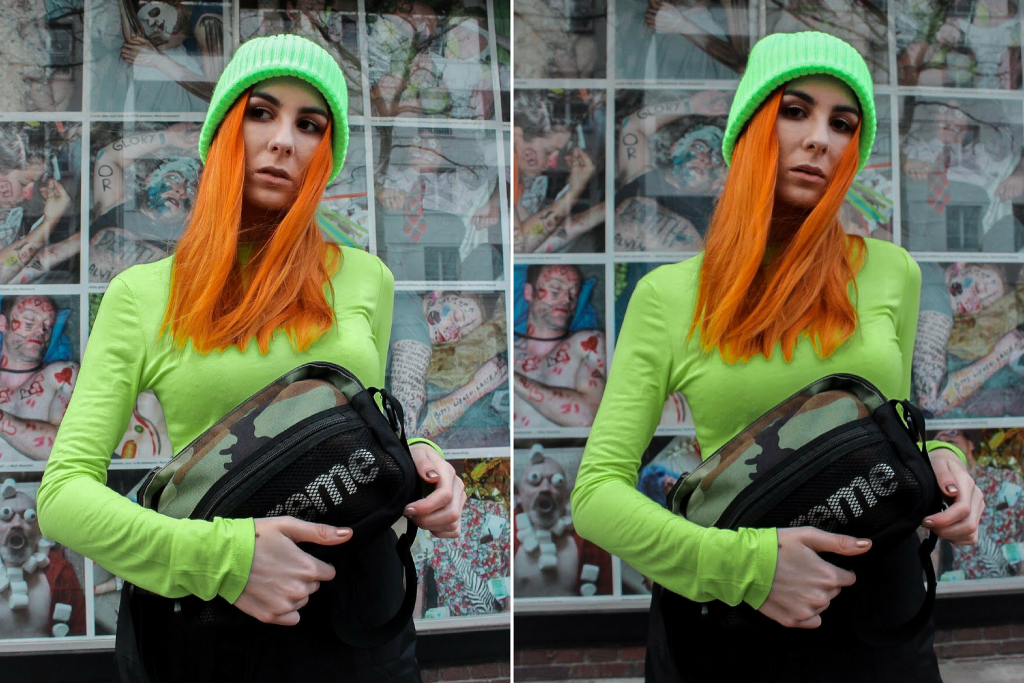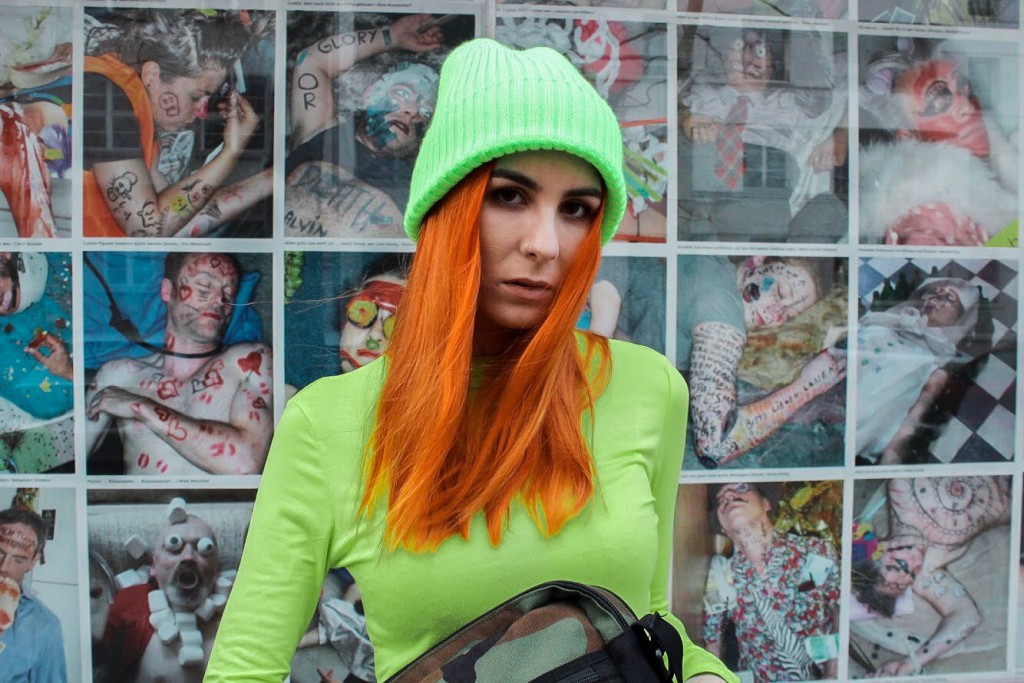 Die Mütze und die Socken habe ich beide bei Primark gefunden und der Pullover ist, wie oben schon erwähnt, von Shein. Meine schwarze Hose habe ich mir am gleichen Tag, wie den Pulli, ebenfalls bei Shein bestellt und meine Plateau Boots sind von Buffalo (die hatte ich z.B. auch während der Fashion Week an). Die Umhängetasche ist von Supreme – ich fand, dass das Outfit noch ein wenig Muster braucht. Auch wenn es noch Winter ist, ist dieses Outfit wohl eher für den Frühling oder für die Regionen, die bereits über 15 Grad draussen haben (wie momentan Berlin), bestimmt. Ich habe hier nämlich mit Absicht die Jacke weggelassen, die würde den Look zerstören meiner Meinung nach. Ich mag es einfach nicht bei weiten Hosen eine Jacke zu tragen aber dass ist wohl was persönliches. Vielleicht habe ich auch einfach nicht die perfekte Jacke die dazu passen würde, dass kann auch sein. Jedenfalls gefällt mir der Look so, wie ich ihn hier präsentiere sehr gut und wer sagt schon, dass man im Winter nur Outfits für den Winter posten darf. Ein Winter in LA ist ja auch nicht das gleiche, wie ein Winter in Berlin.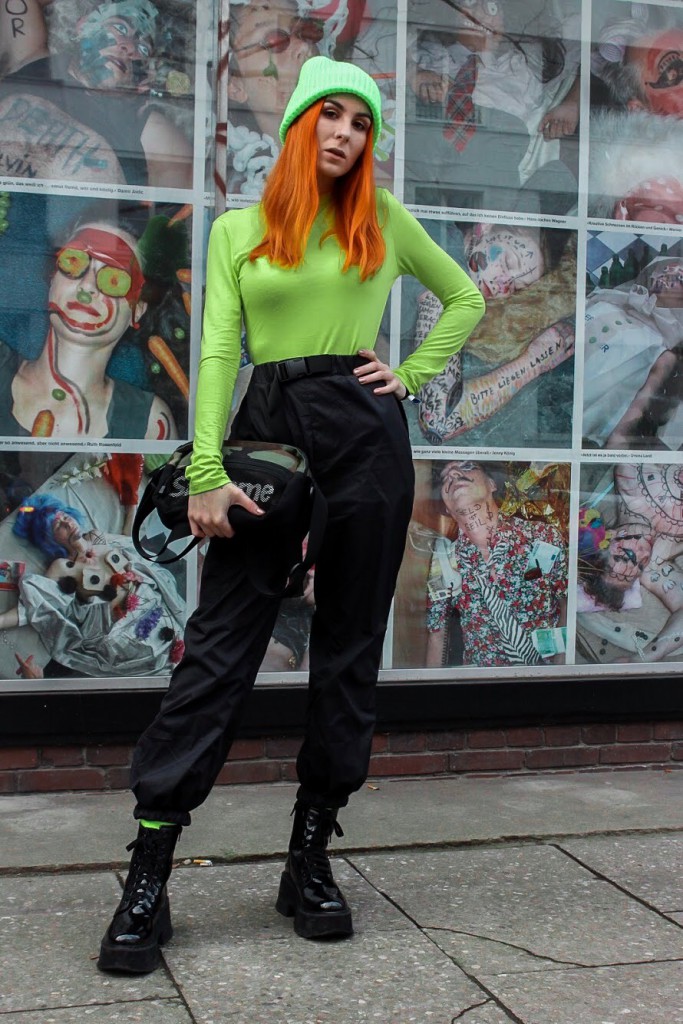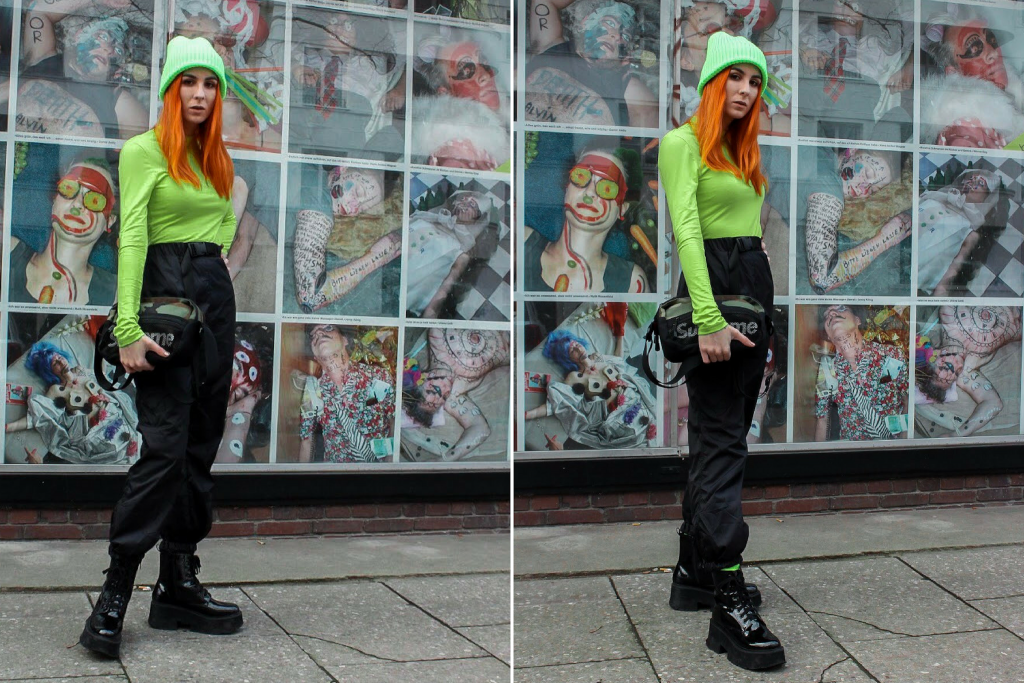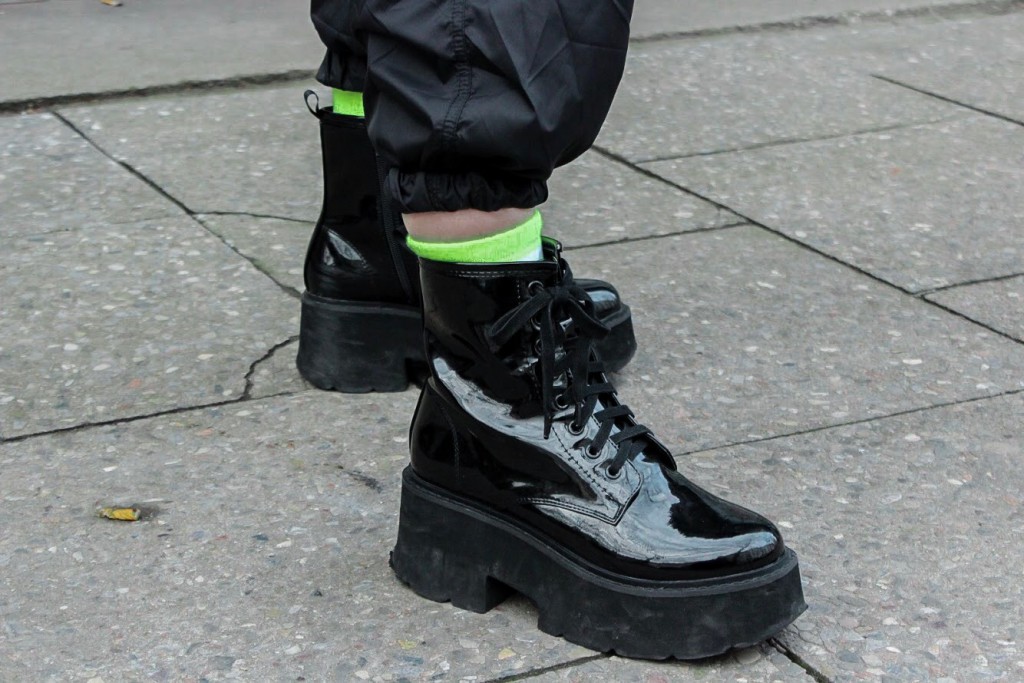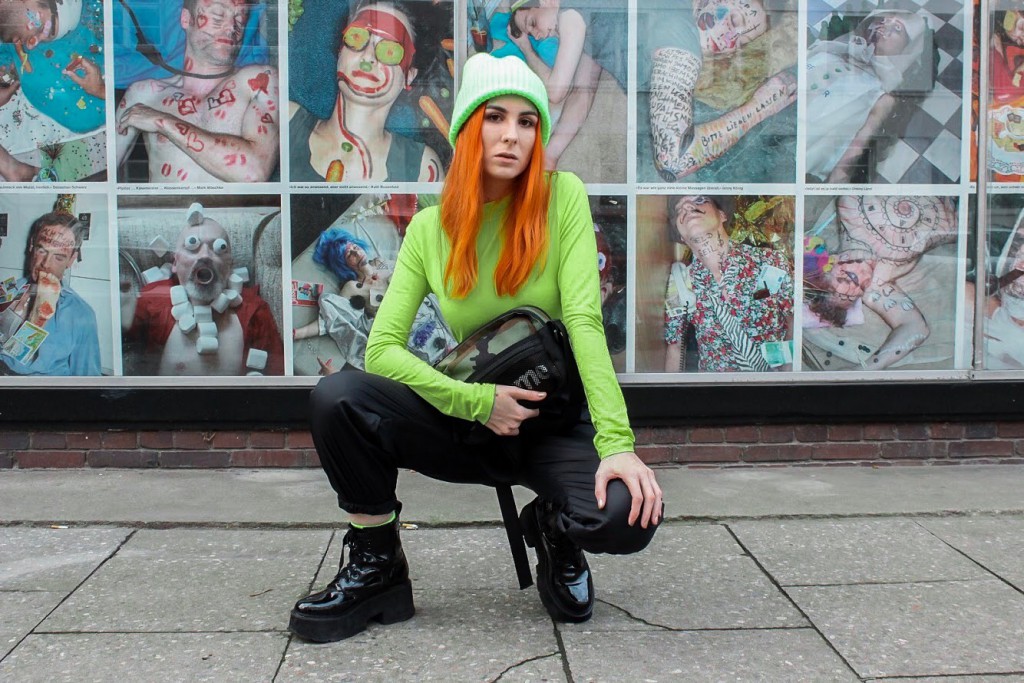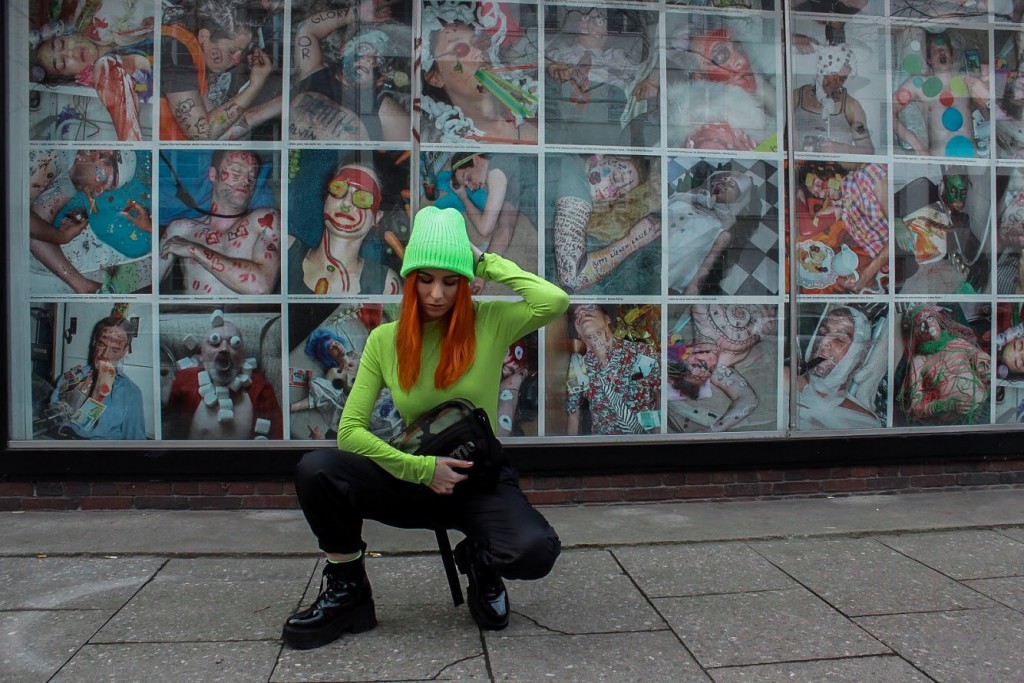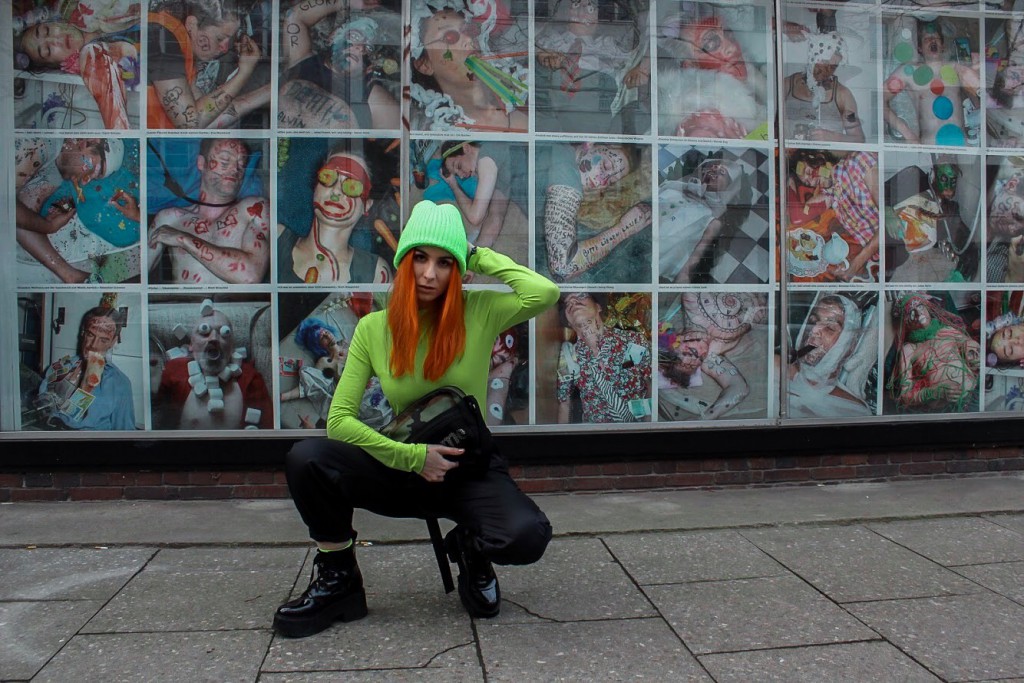 Shop The Lime Neon Style (Werbelinks*)
Für die, die den Trend genau so lieben, wie ich und direkt auf den Zug aufspringen wollen, habe ich gleich einige meiner Lieblings Teile rausgesucht.
Falls ihr hier keine Produkte seht, solltet ihr euren Adblocker deaktivieren.
* Transparenz: Obige Links sind Affiliate, bzw. Werbelinks. Das bedeutet, dass ich bei einem Kauf über einen dieser Links zu einem geringen Prozentsatz beteiligt werde. Euch entstehen dadurch keinerlei Nachteile oder Kosten.[:en]During Berlin Fashion Week, I saw a lime-colored neon sweater at a side event, which never left my head. This color fits so good to my orange hair. So just a few days after the fashion circus, I ordered a tight sweater from Shein in that color and in the last weeks I also bought some more lime neon colored accessoires.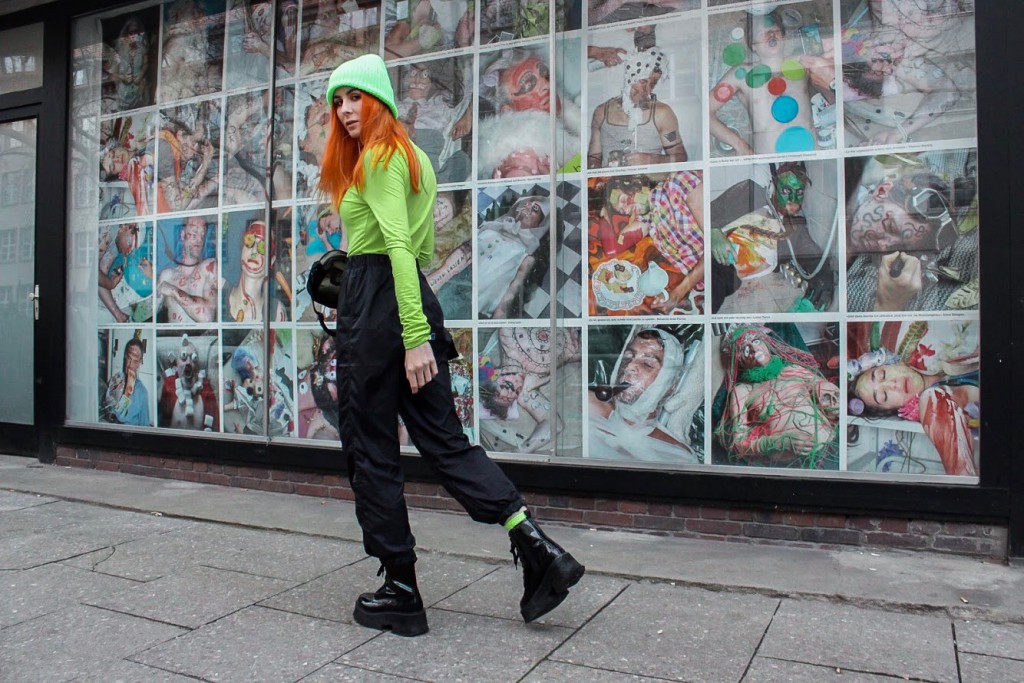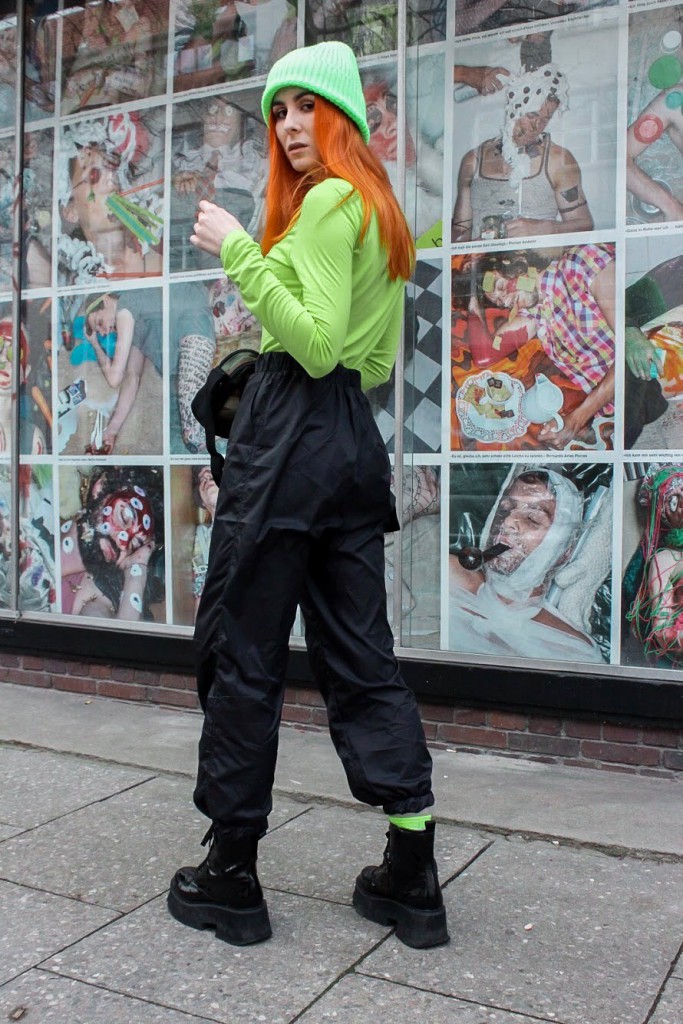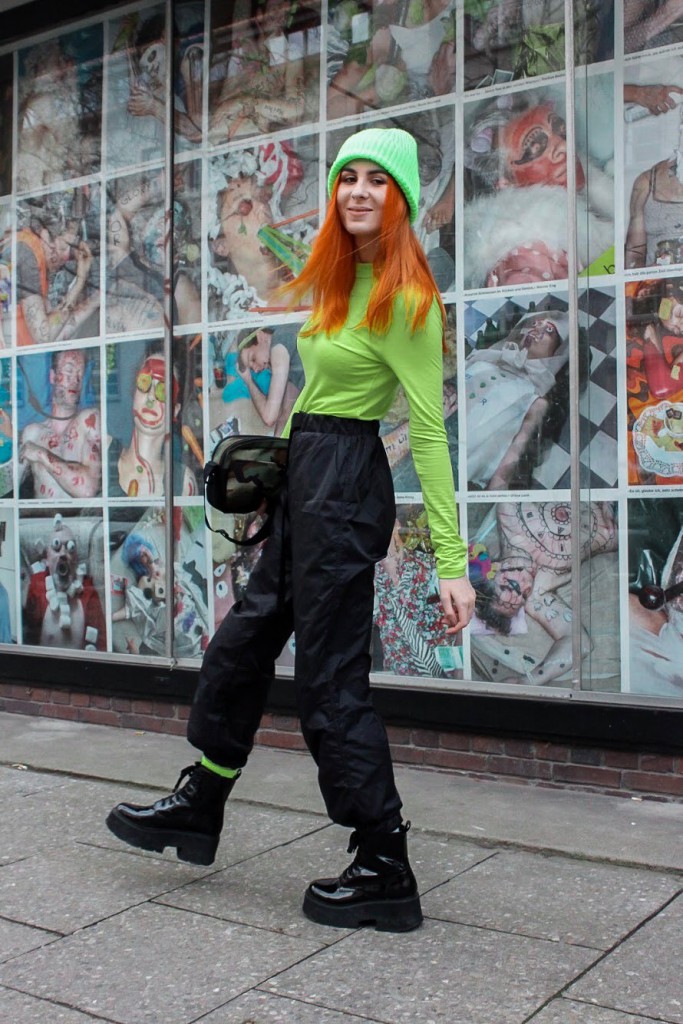 More and more I see outfits on Instagram with neon pieces. I'm probably not the only one who felt in love with this trend. I prophesy that this will be THE IT color of 2019. In addition to the lime shades you can often see pink neon stuff, but you can hunt me with that. A bright pink is definitely not for me. The only kind of pieces which are okay in pink for me are the one in my last outfit post.
The best way to combine the neon trend probably with black clothes and accessoires, so the neon color "pops out" even more. I put on (almost) all of my lime neon clothes and accessoires. I know that shades of them are not the exact same color but I think this is not even too bad. In my opinion it brings in a bit more momentum.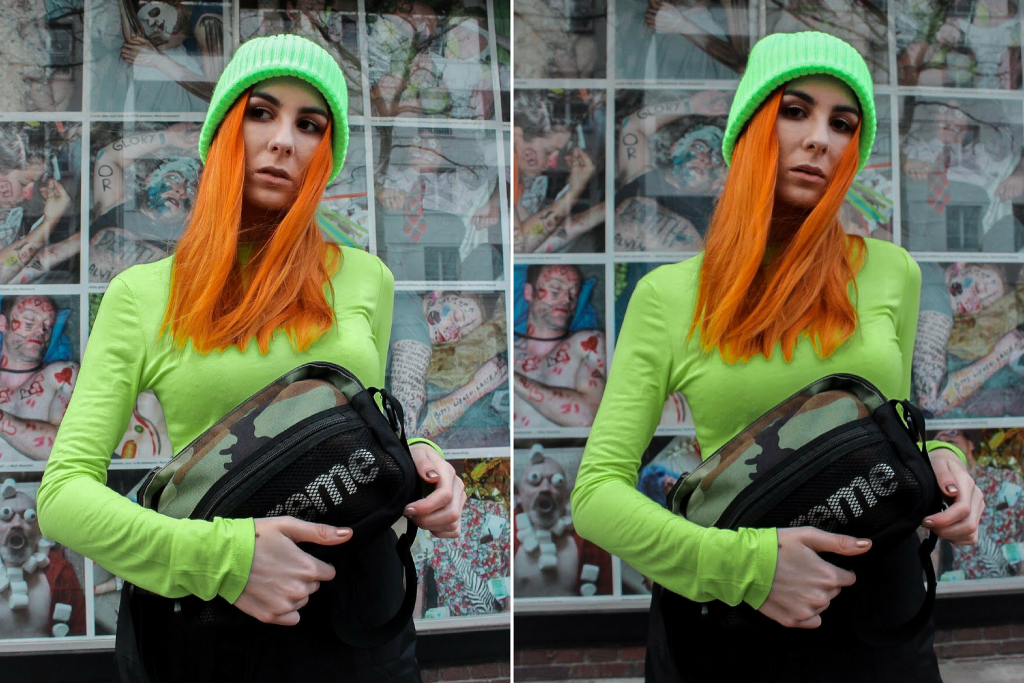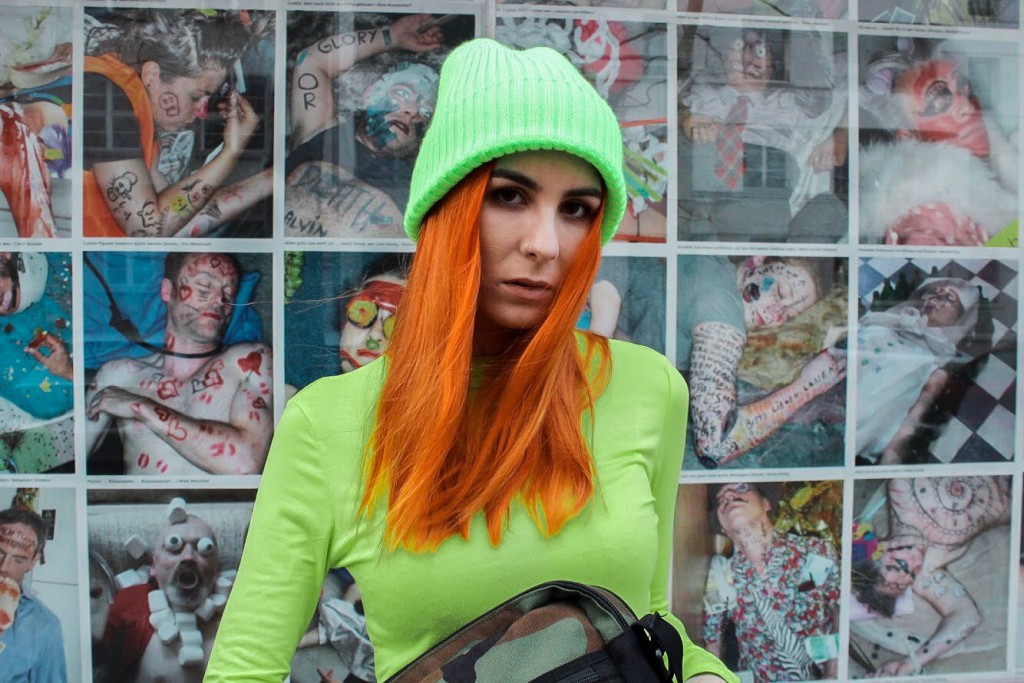 I found the beanie and the socks both found at Primark and the sweater is, as mentioned above, from Shein. I also ordered my black pants on the same day as the sweater from Shein and my plateau boots are from Buffalo (which I also wore during Fashion Week). The shoulder bag is from Supreme – I thought the outfit needed a little pattern. Even if it is still winter, this outfit is probably more for spring or for the regions, which have already over 15 degrees outside (as currently Berlin) determined. I've deliberately left out the jacket here, which would destroy the look in my opinion. I just do not like to wear a jacket when wearing loose pants, but that's something personal. Maybe I just do not have the perfect jacket that would fit, that could be. In any case, I like the look as I present it here very well and who says that in winter you can only post outfits for the winter. A winter in LA is not the same as a winter in Berlin.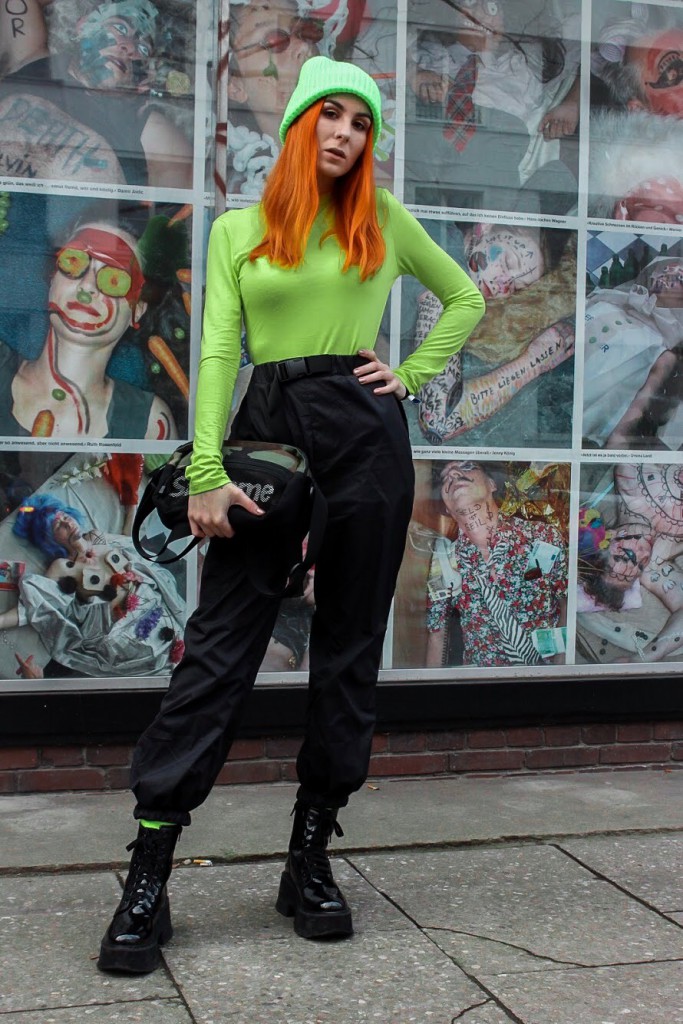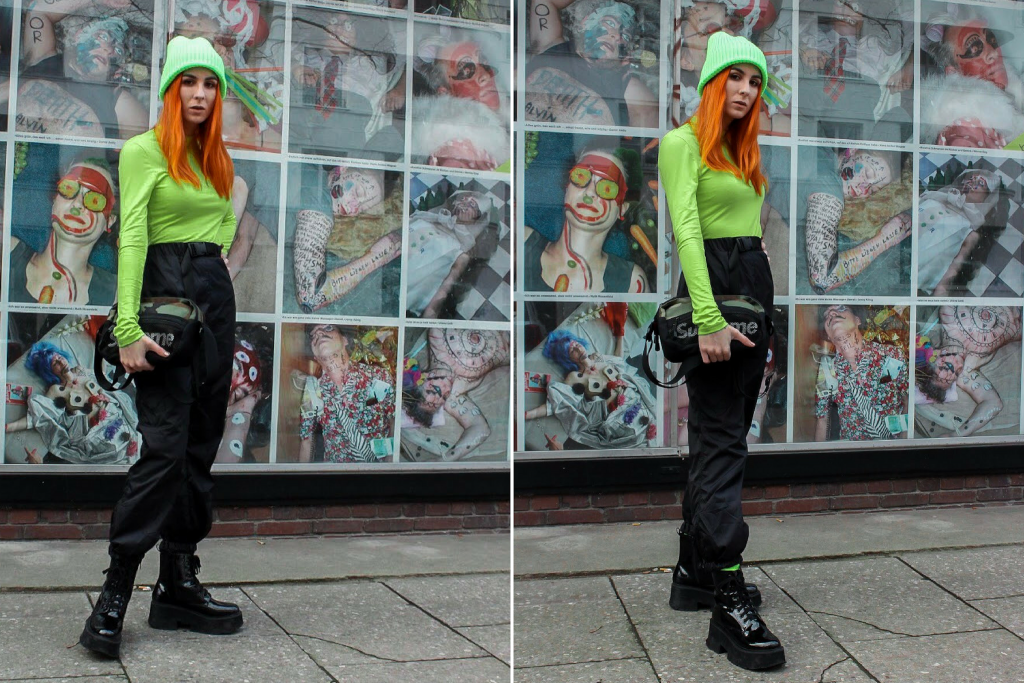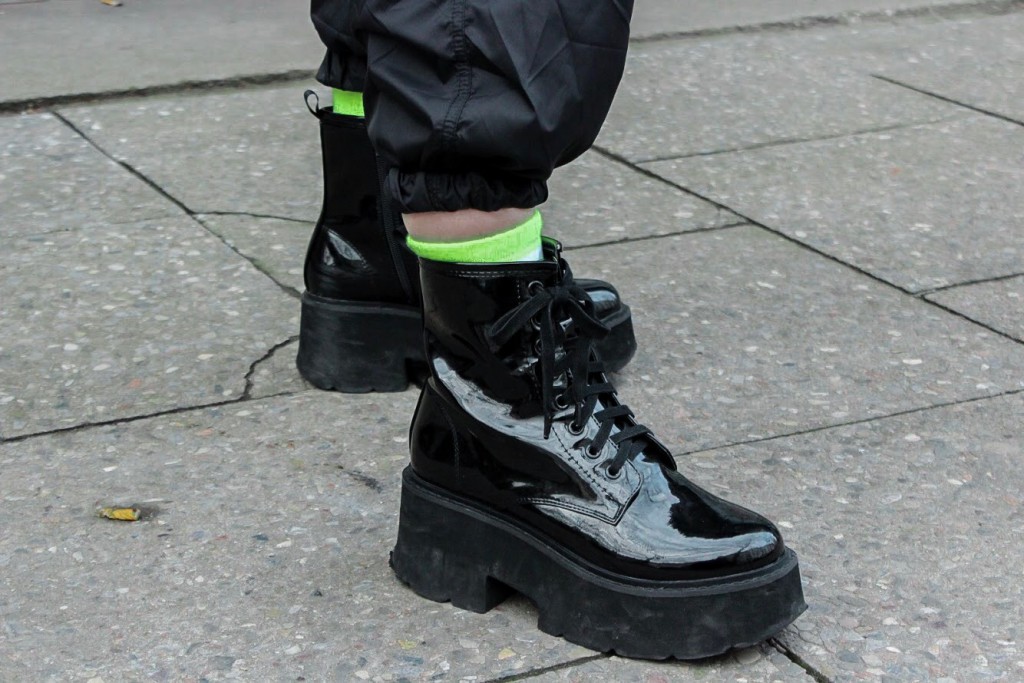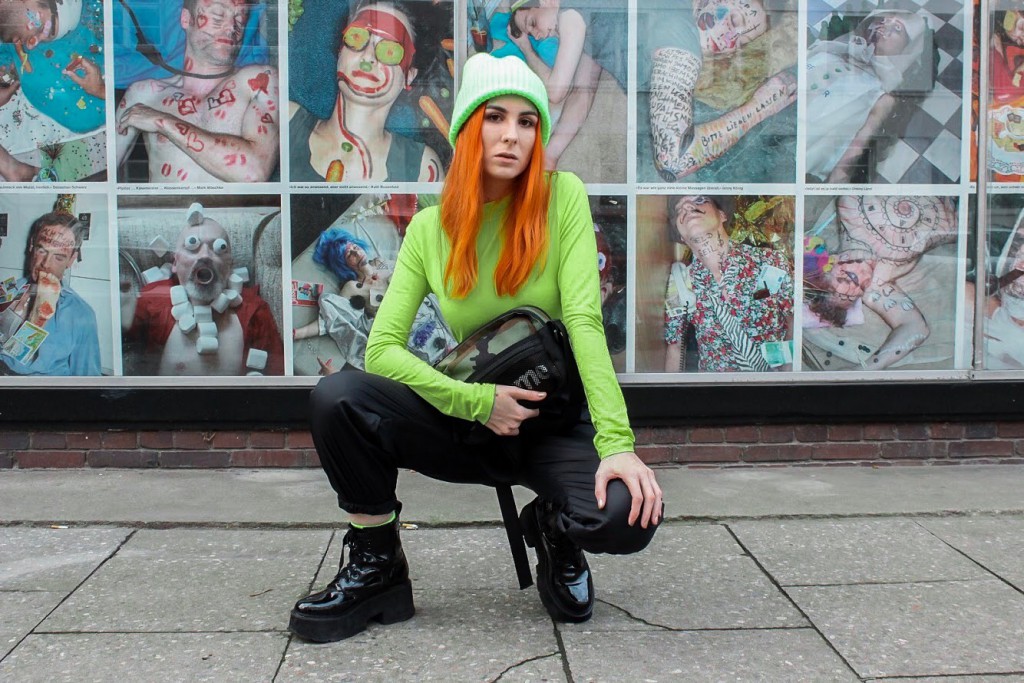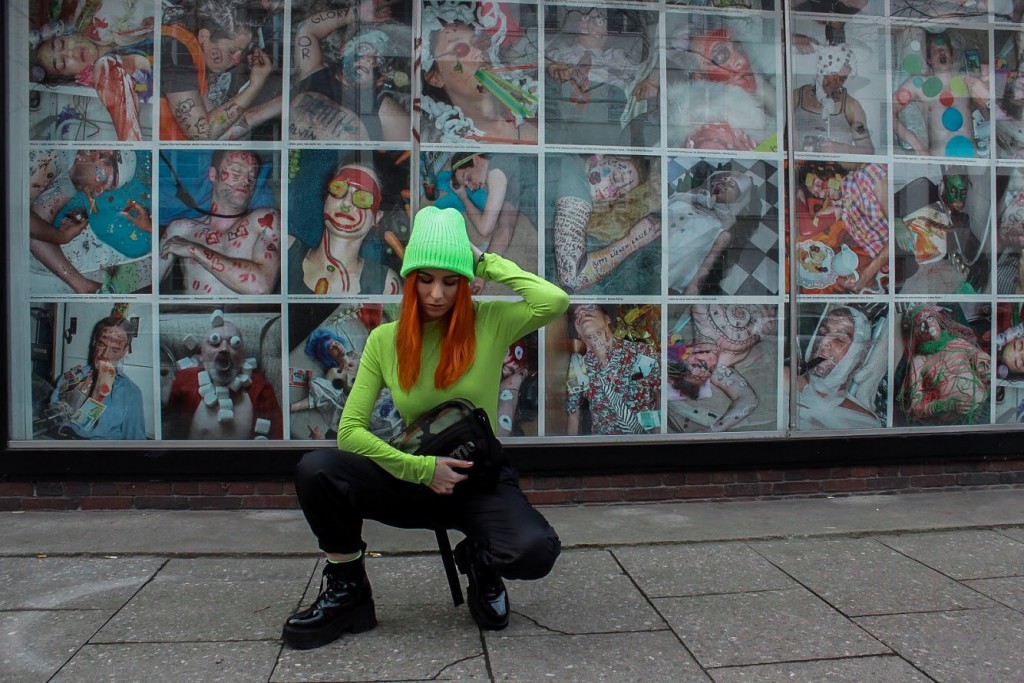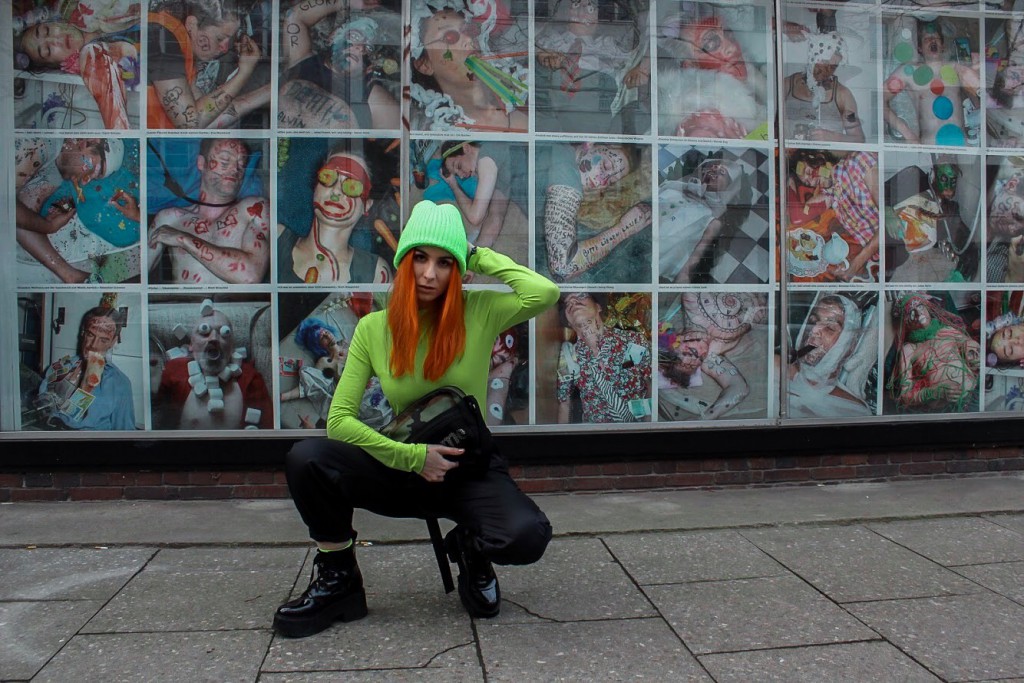 Shop the lime neon style (advertising link*)
For those who love the trend just as much as I and want to get right on the bandwagon, I've picked out some of my favorite parts right now.
If you can´t see any products you should deactivate your adblocker.
* Transparency: The links above are affiliate or rather advertising links. That means that I get a small percentage participation if you buy something through these links. You don´t get any disadvantage or costs.[:]