PR Sample | In the middle of October, I received three pallets. Catrice, L.O.V and Essence teamed up to release the special edition "The Palettes". Online you can find the products separately and in the shop, they are all together at a tower. The "The Choice is all Yours" palette by L.O.V is the first one I'd like to introduce to you. As you already read in my last review (or know already), I love nude colors. In autumn the red and brown shades, in my opinion, are particularly well to advantage.
The palette is one of the bigger that I own now. There are a total of 35 different colors in it. "The Choice is All Yours" is one of three from the special collection "The Palettes" by L.O.V (per pallet: 22,99 Euro). The inner life is exactly as the packaging: rose gold and everything that is close to this color.
As just mentioned, the price range is a bit more expensive than others from the drugstore but I have to say that this palette can easily keep up with high-end products. The price-performance ratio is so good! Also, if you calculate the whole thing it's only 66 cents per color, and as I said for very good color. If you look at it this way the palette is a total bargain.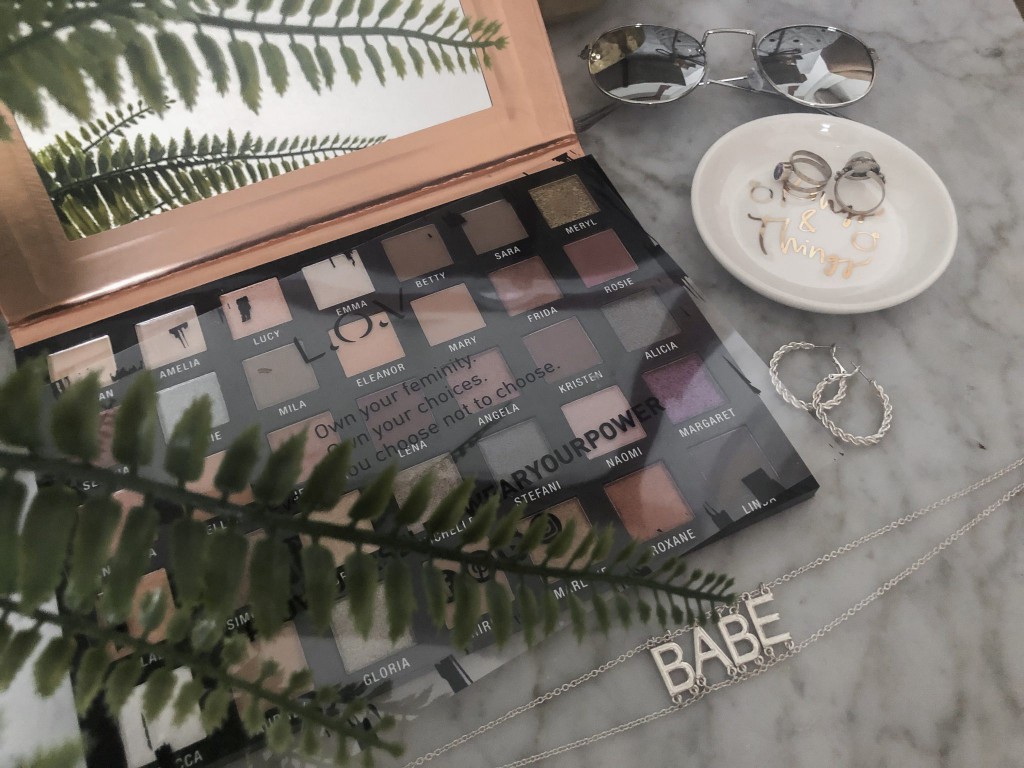 All shades are named after names. I would like to say that I like "Sarah or Sara" the most, but the color is just too common. I would love to swap colors with "Roxane" – orange is such a great color for an eye shadow.
This palette was kindly provided to me for free by Cosnova / L.O.V.