PR Sample | Last but not least – or maybe? Lastly, from "The Palettes" LE, I'd like to introduce you to Essence's "yes, eye can" palette. In addition to this range, Essence also brought out for the partner's LE two more eyeshadow palettes, one blush & highlighter, and one contouring & highlighter palette.
Compared to the other palettes, at first sight, this one is a lot smaller but also much more robust. As with the first two palettes, in there are nude shades, which I find personally amazing. The eyeshadow palette is very bright and has more glitter tones than matte. You'll find 24 different colors, which would be with a price of 9,99 euro 42 cents per shade. Thus, this one would be the cheapest of all three.
In terms of opacity and Co., this palette is in the last place in my opinion. The colors are not bad, but worse compared to the other palettes. The packaging collects plus points for me, it's really cute and strong. Since it's made out of plastic and not cardboard like the others, it is much more durable and practical.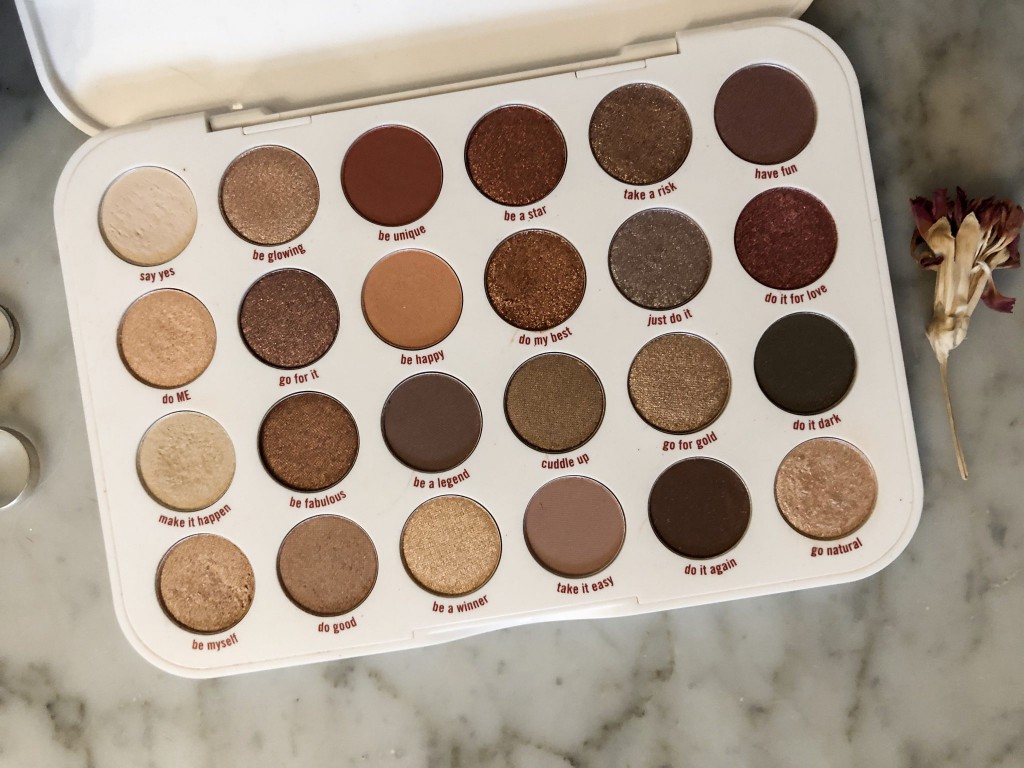 Conclusion "The Palettes" LE

:
My favorite of the "The Palettes" series is the L.O.V palette, the colors are easy on high-end products running. The Catrice palette does not quite match my favorite colors (but good), but you have everything you need – especially when traveling, this is very convenient. The Essence range is not bad for the price, especially with a smaller Portemonnais. If you want a good pure eyeshadow palette and you do not care about the price difference, I would rather refer you to L.O.V's.
This palette was kindly provided by Cosnova / Essence for free.