Everyone who follows my Instagram stories, already had a small insight from the actual Edited Insider Box. I said there that I´ll upload the invitation code for these boxes. Well, like three days after I made this story I found out that this one is the last Edited Insider Box. They cancled this campaign unfortunately. In my opinion that was a really good thing, it was a win win situation for costumers and company. I´ll still make a review of the products and tell you if they´re hot or not.
I think it´s really cool that this eyebrow/ lashes dye kit from BeautyLash is in the actual Edited Insider Box but I can´t use it. I have black eye brows and lashes and the color of this kit is middle brown. I´d never ever dye my brows or lashes. I think I´d look like an idiot with a brighter color. Even when I had platinume hair it fited well in my opinion. My skin is so pale and the black gives a good contrast to it.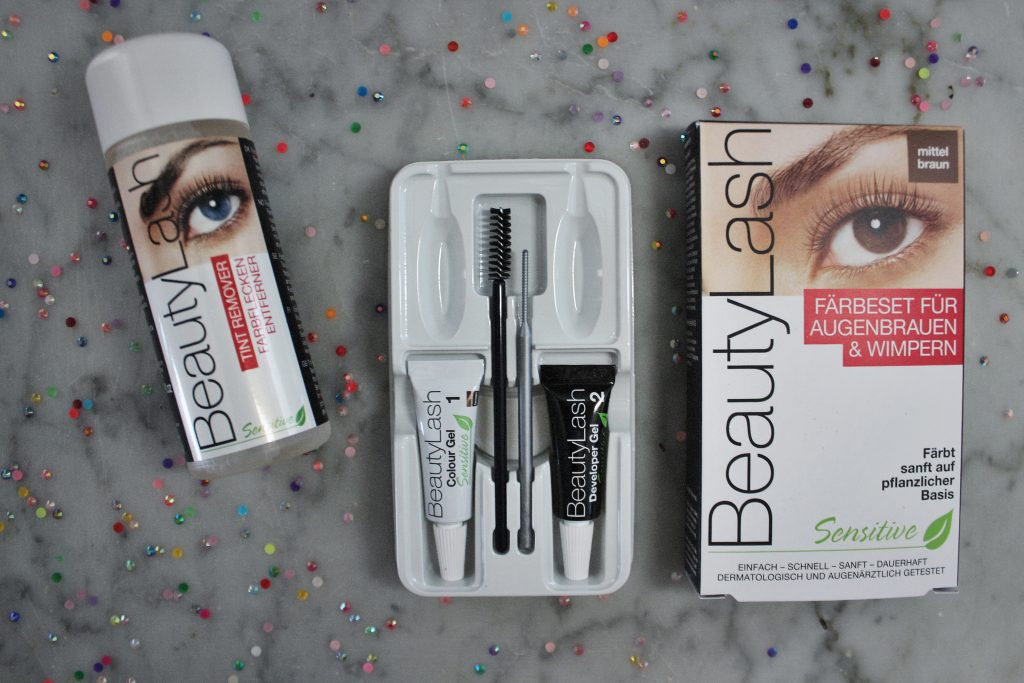 The second thing is a makgoelli sheet mask from the korean brand TonyMoly. I know I say it really often but I love face masks. I heard just good thing about this face mask so I was even more excited to test it. So I tried it out and I think it´s an amazing one. I will totally buy myself some more face masks of this brand. My skin felt so good after using it.
I already have this cute blush palette from Catrice in my make-up collection, so this wasn´t really interesting for me. Well, I still can recommend this palette. I really like the colors and the pigmentation but well, I don´t need it twice. Maybe I´ll make a beauty raffle on my Instagram Account in the next few days. So if I were you I´d just keep your eyes open.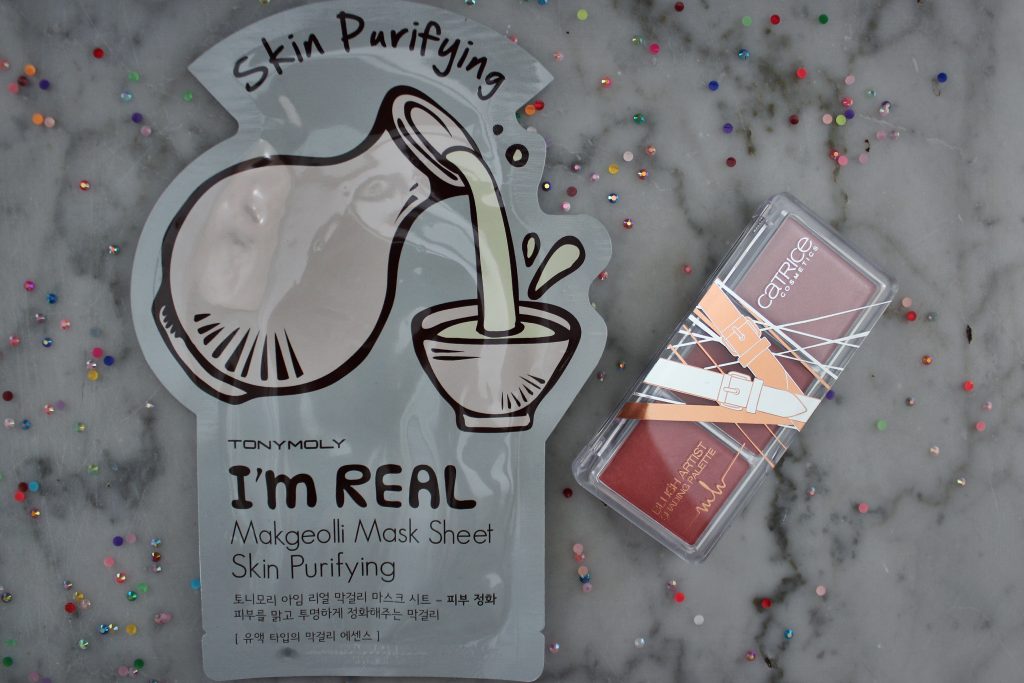 The next thing in my Edited Insider Box is a shower foam from Rituals. I heard of shower foams but I never used one. It´s a nice alternative to shower creme but my thing with spray bottles is that they´re so fast empty and I hate to buy new wash stuff. I mostly buy big packets which I can use for a longer time. For my hair I only buy xxl bottles from hairdresser shops. It´s still a thumb up from me for this product. It´s funny and it smells amazing.
My first impression of this toothpaste from happybrush was really good. It´s a cool design and it smelled nice. It also says that it´s a vegan toothpaste, so if you´re living vegan this is a good thing for you. Well but I am not and there is no other factor which convinced me. So I´ll just use my normal toothpaste again.
Last and also the least (sorry not sorry) are coupons from Treatwell and Shishi Chérie. The one from Treatwell is only for new clients and was valid for like a week or two. So it was just a waste of trees in my opinion. The 10% discount code from Shishi Chérie has a minimum order value of 60 euros which is way too high for me. I don´t give out so much money for products I never tried out.