How do I care for my new tattoo? I think that´s what everyone wants to know after or before a visit at the tattoo studio. I´ll tell you in this article how I care for my new tattoo and the background story of my latest one which I made in London.
What's the background story behind my new tattoo?
Like I told you in my last post I got a new tattoo in London, by the way this is my fourth. It took  me a long time till I found a good tattoo studio. The whole thing was pretty spontaneous. The idea came when I got the new tattoo caring set from dm Balea (pr sample).
I wanted a new tattoo for a long time but I never find a good tattoo studio here and the right motive. I´m still thinking about getting our planet inked but in London the thing was a rose. It should kinda symbolise me. I´m small and cute (more or less lol) but I can also be kinda bad like the rose with the prickles. A nasty little runt could have also been a motive but the rose is just more beautiful.
Any way the tattoo was made at the Oxford Street in a tattoo studio named West One Tattoo and cost me 80£. The tattoo artist who made mine was from Greece and made his job really good in my opinion. All employees were really really nice, the price is more than good/fair and the result is just stunning. Oh and you can go there spontaneous what´s really rare for serious tattoo studios. I need to say that I had some bad experience with my last tattoo. I got it here in Berlin like 2 years ago and it should have been a moon but it don´t look like a moon to be honest – I need to touch it up soon. The pain with the rose tattoo was really bad when he came on my rips but on the skin where were no bones it was totally okay.
How do I care for my new tattoo?
Before this tattoo I always used Bepanthen for the wound healing but like I told you on the beginning I got a present from dm Balea so I tested their product for my new tattoo. In the product for right after the stitching is 5% Panthenol, shea butter and almond oil for the softness and Allantoin and Bisabolo for calming the skin. In my opinion the Bepanthen cream from the pharmacy is also good for a new tattoo but this one is extra made for tattoos and the price is also really good. The other product for when your tattoo is not really new anymore and a bit healed. With this product the color should stay longer on your skin. I think I´d need to test this one some years to tell you if it´s worth it, because from experience the color starts to fade away not until you have it some years. So I can´t really tell you this now but until now I can say that it sounds good to me because it also has something to calm the skin and uv protection.
I read some days ago a few negative articles about those products online and can´t comprehend them. My tattoo is healing very good and that´s what counts for me. By the way, no, this is not a paid post, I just write about my experience. I have this tattoo almost two weeks now and like I told you it´s healing really good. I think it heals even better than my other ones. Anyhow I give a thump up for this product. I´m so happy with my new tattoo and looking forward to my next one.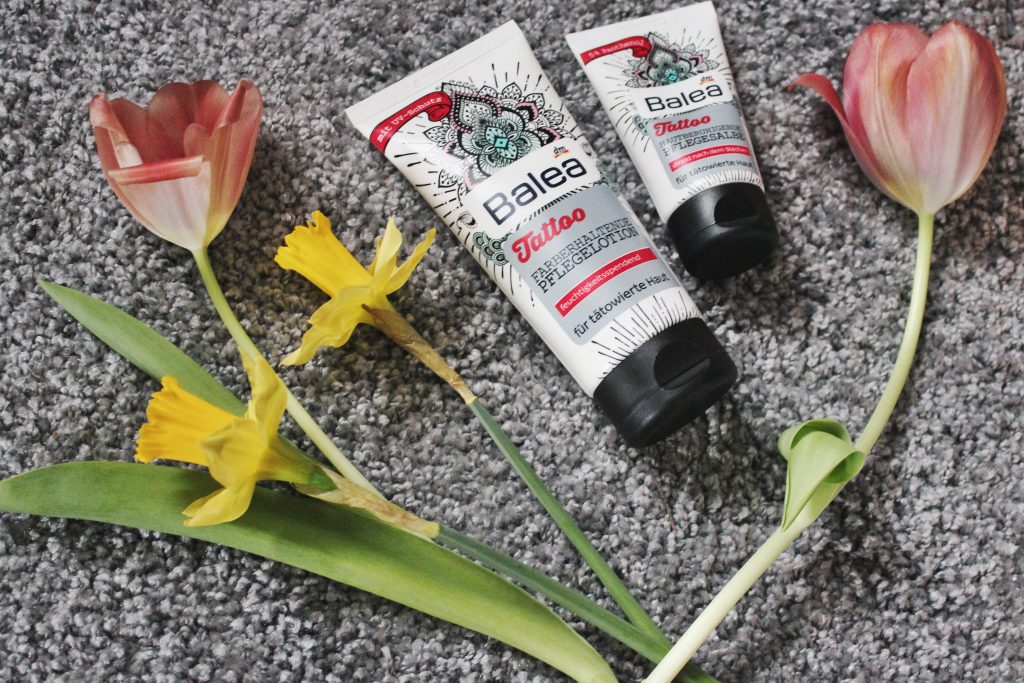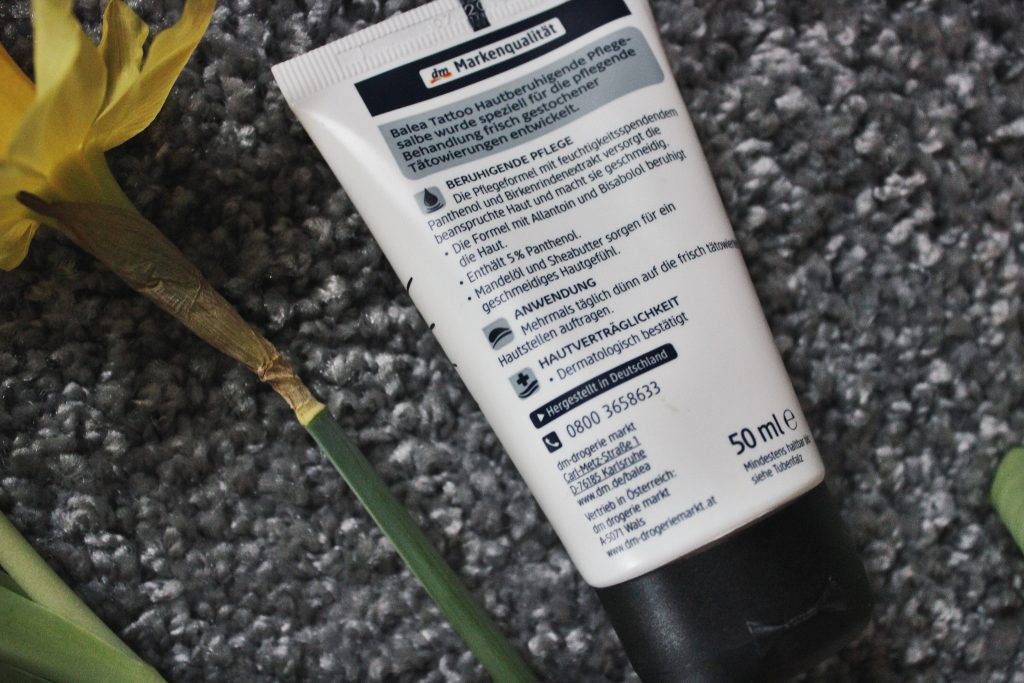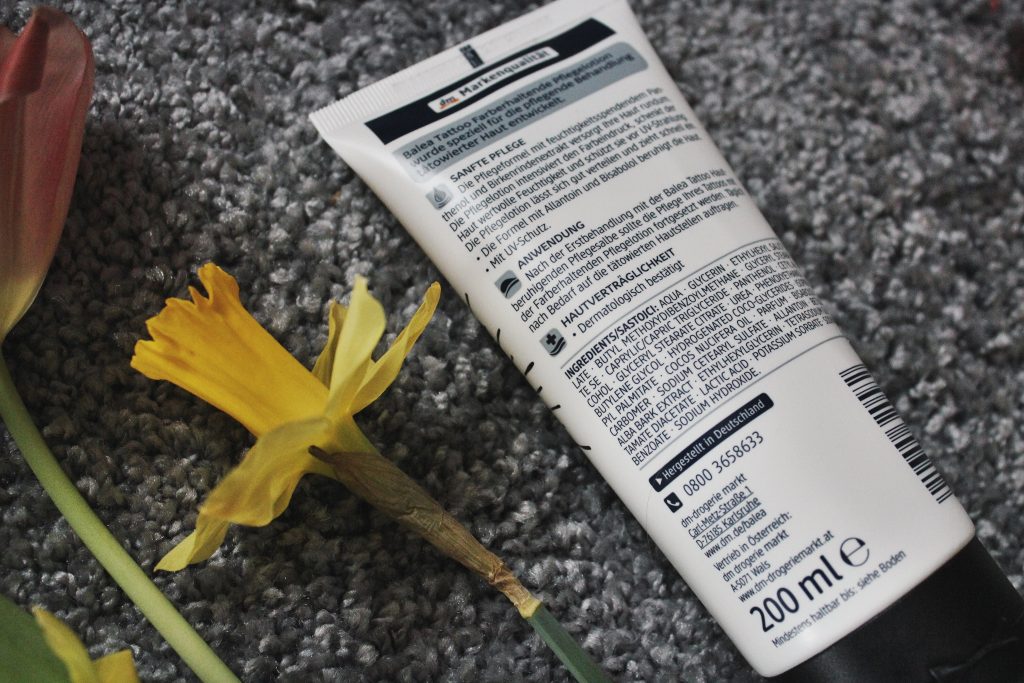 Thanks to dm who sent me the tattoo creme.