My boyfriend and I had our 5th anniversary this year and wanted to do something special. Actually, the trip to the eternal city should take place directly on the weekend of the 5th of May, but since he writes his final exam two days later, we rejected this idea quickly. The completion of his training finally took place. First, we wanted to fly directly afterward, but then some things came in between, and in the end, we booked the holiday for the end of June.
We had a wonderful time in Rome, I fell in love with the city directly! Still, I have to say that I would not go back in midsummer. There are just too many people and the temperatures (we had almost 40 degrees every day) were way too high these are two bad facts if you want to see as much as possible in a short time. I will go to Rome again, but next time in spring or fall.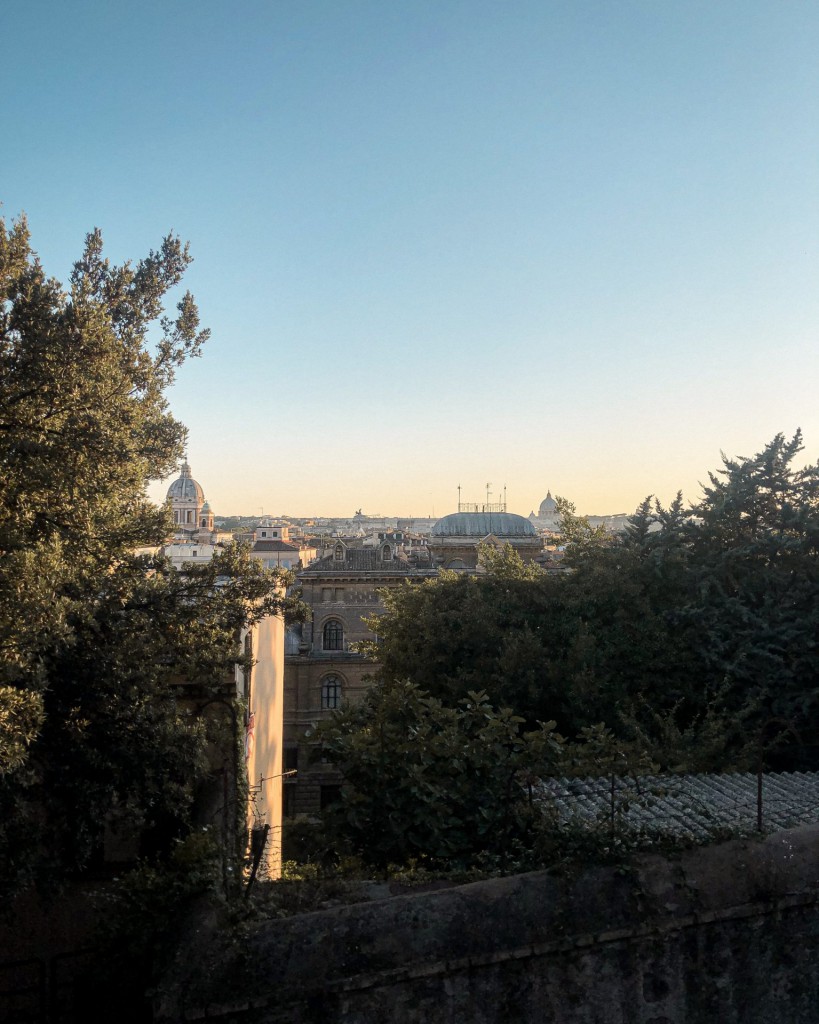 Arrival to Rome
Let's start this Rome travel guide where also our adventure started. On Friday evening we flew to Rome and on Monday evening we returned to Berlin. The flight cost us 50 euros per person including 2 hand luggage pieces. RyanAir has the new stupid provision that you have no carry-on luggage on the flight and have to pay extra. Anyway, the flight was not too long so a cheap airline was okay.

By car, you can also get to Rome pretty well, but I would only recommend this in conjunction with a road trip.
The route to Rome is quite long, depending on where you are from.
Accommodation
We took a hotel, which was not completely in the city. So we could afford something better than what we would have got in the old town for the price. For 3 nights we paid around 280 euros. I was pretty happy with our hotel, it also had a rooftop pool. So you could relax after a long day on the road. The only somewhat stupid, but that should be in most hotels since it's a regulation, is that you have to wear a swimming cap while you're in the pool. Since two-three other points were not right, I would not recommend it here but also I don't want to write something negative about the hotel. It may also be simple that we had bad luck with our contact person at the front desk. The area – Trastevere – I can, however, recommend. The bus takes only + / – 20 minutes to the main attractions and you get more for your money than a few miles closer to the center.
Roma Pass
Since we arrived on Friday evening, we did not take a Roma Pass for 4 but 3 days. A 72-hour pass cost 38,50 euros. Included were the public transport, as well as one attraction per day and many other perks. The only thing that does not apply is the Vatican, for whom this is important I would rather recommend the slightly more expensive Blue Seat Pass. Otherwise, we were very happy with our pass. For example, we reached the Colosseum in less than 2 minutes. We just walked past the ever-long lines. Which is also cool, with the Roma Pass you can save the transfer from the airport. That costs extra since both airports are quite outside. We arrived in Ciampino and took on the day of arrival one of the paid shuttles which were 6 euros per person. If we would have picked up the Roma Pass directly at the airport you can save up the 6 euros each way and person directly.
Watch out: outside of the attractions people sell fast passes as well. These are usually more expensive and you have to queue again for a while because these tickets have to be exchanged. I have seen how many tourists got tricked. In the end, you pay three times more and maybe spend half an hour less waiting.
Also, I recommend you, if you have no tickets go to the attractions as early as possible. For example, we were at the Vatican shortly after the museum opened and had to queue for 2.5 hours. If you come before the opening, the line is shorter and in the morning there are still lower temperatures and shadows, which disappear in the afternoon.
Restaurants
You'll find Pizza, Pasta, and Gelati in every corner of Rome. My favorite food spots can't be missed in this Rome travel guide.
Doppio Malto
If you're into beer and want something different like pizza or pasta you should visit Doppio Malto. It is right next to the Trevi Fountain and the value for money is very good. In addition to the beer, there are also many delicious things to eat like big burgers or spareribs. We were there for dinner and got a good table without a reservation.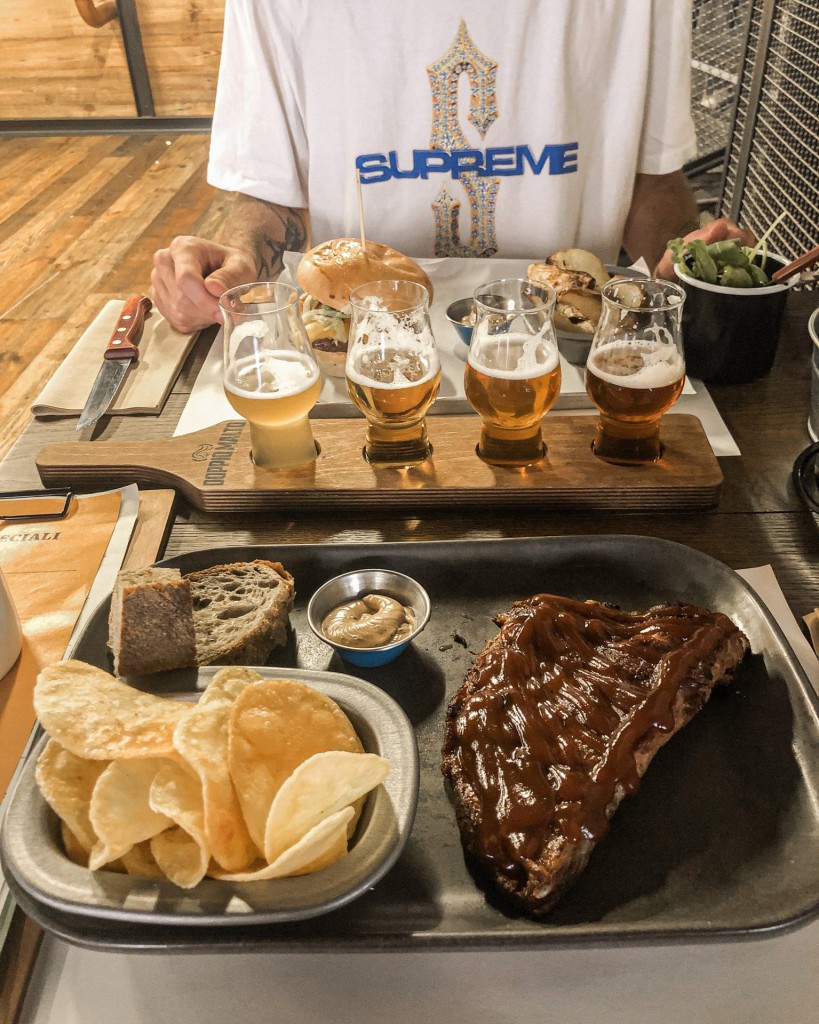 Caffetteria Ristorante Le Terrazze
On one of the upper floors of the Castel Sant'Angelo is a cute restaurant with views over the Vatican. This food location is not to be missed. Also, the prices, in contrast to other locations with such proximity to sights or with a similar breathtaking views, are very humane.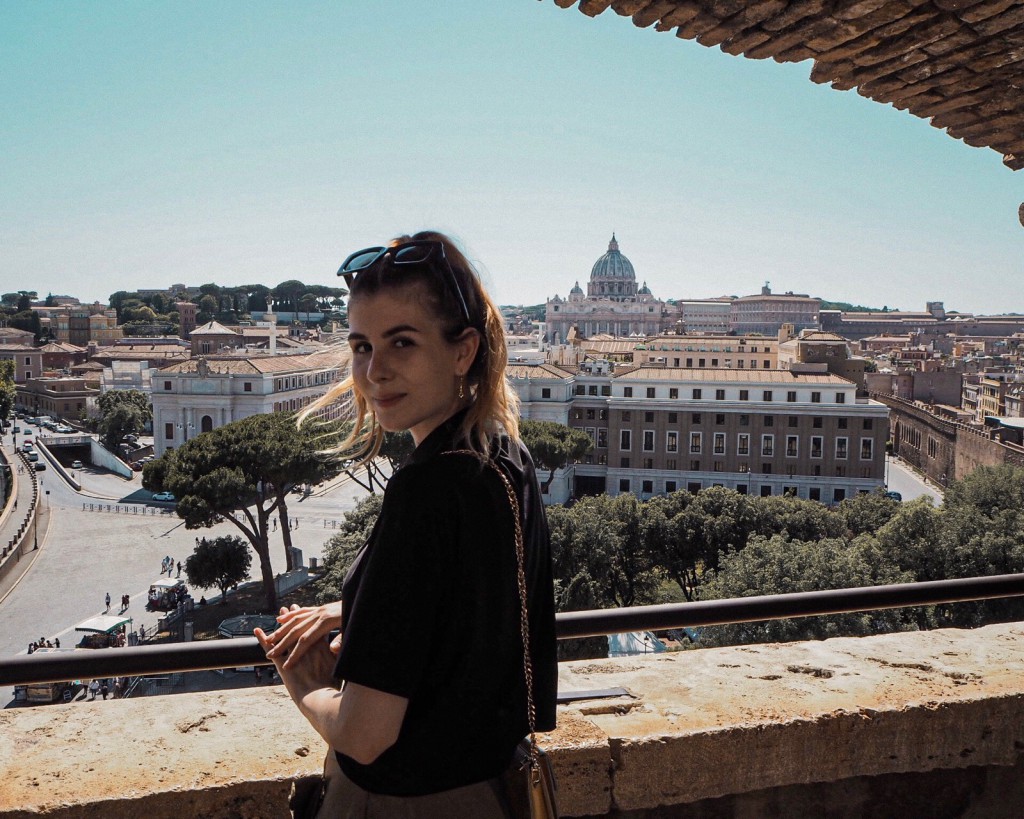 Oppio Caffè
Also, you have a wonderful view of the Oppio Caffè (you can eat them as well), there you look directly at the Colosseum. Relatively little are the prices here for the surroundings but seriously people can't expect cheap prices at a restaurant right next to one of the most famous sights ever.
Gioletti
Whether it is the best ice cream from Rome, everyone must decide for themselves. In any case, it is the best known, most hyped, and the oldest gelateria in Rome. A visit is worth it because ice cream is always a good idea. You can find the Gelateria near the Pantheon.
Sites of interest and visitor attractions
Porta Portese in Trastevere
Only three bus stops away from our hotel you will find the most famous flea market in Rome, which is open every Sunday. Unfortunately, we did not manage to go there on Sunday, as our entry into the Colosseum was laid out in the same way that it was not enough time to stroll over the flea market. However, we drove by on the way to the Colosseum and it looked very promising.
Trevi Fountain
The first time I saw the Trevi Fountain, it was surrounded by people crowds. Not really, how to imagine the dreamlike location? Since I was so disappointed, my boyfriend and I got up the next day at 6 a.m. and were at 7 a.m. with other bloggers at the fountain – lol no one else would get up so early for a fountain I guess.
I had a real Lizzie McGuire moment when I threw the coin over my shoulder with my boyfriend. So we have to come back definitely since we threw a coin.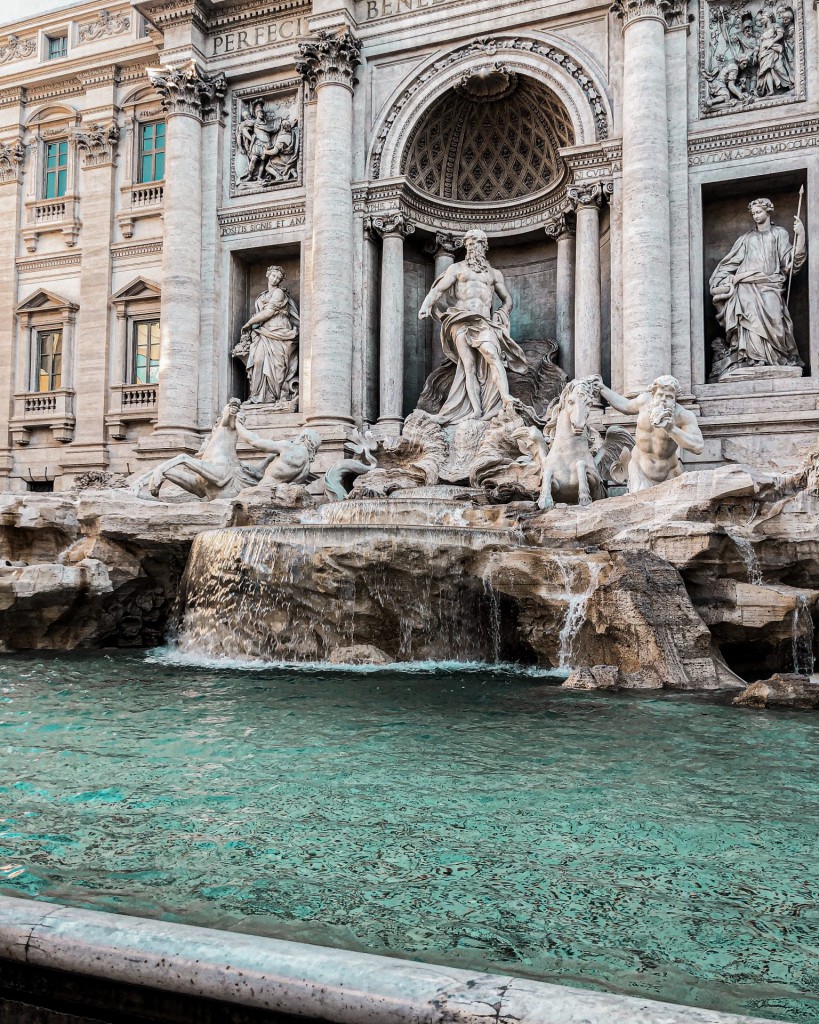 Colloseum, Forum Romanum und Palatin
If you pick up a ticket to the Colosseum, you can view the Roman Forum and the Palatin with the same ticket. With the Roma Pass, we did not have to queue for the tickets or the sights. I can really put this past to heart (and again, yes, I've paid for everything myself), it saves so much time.
If you want to see all three attractions, you should plan for a complete day. There is so much to see that you do not notice how fast time is going by. The entrance fee is 12 euros at the moment.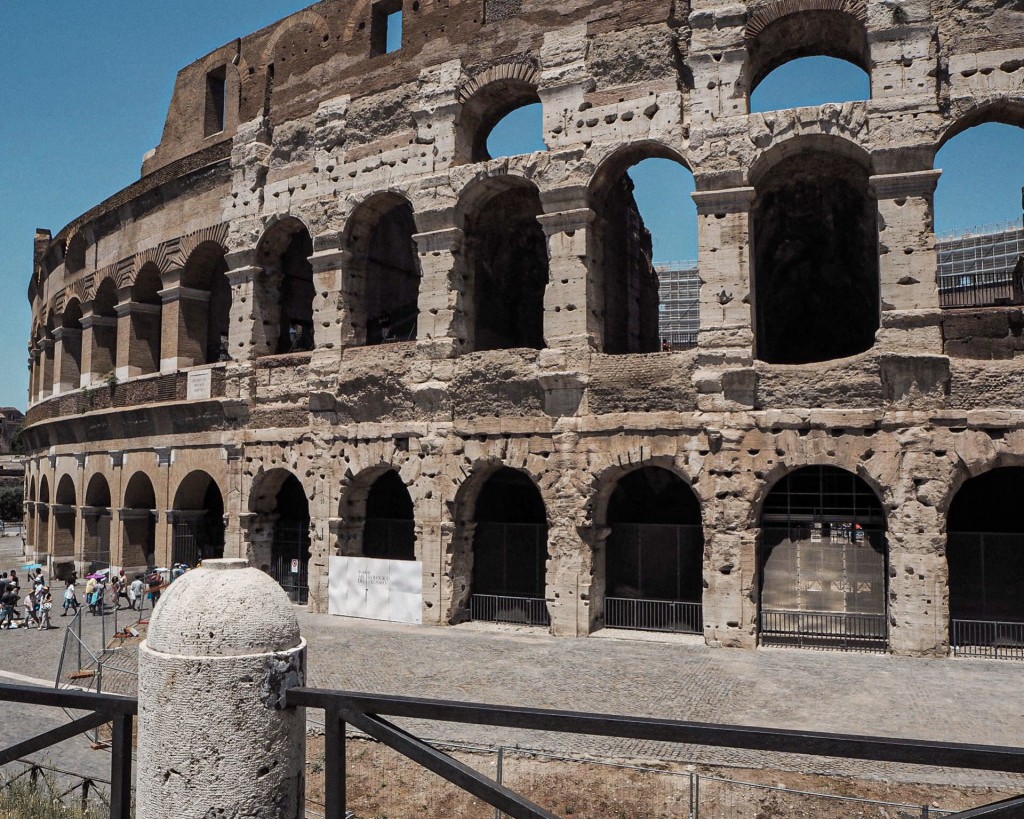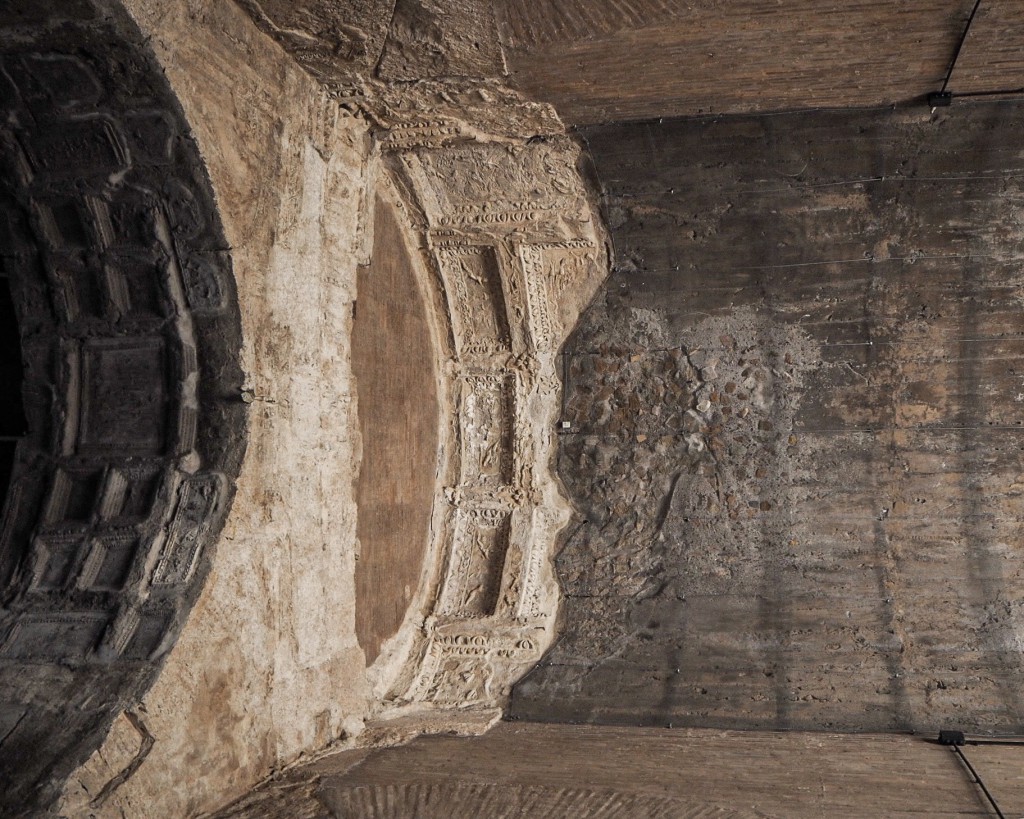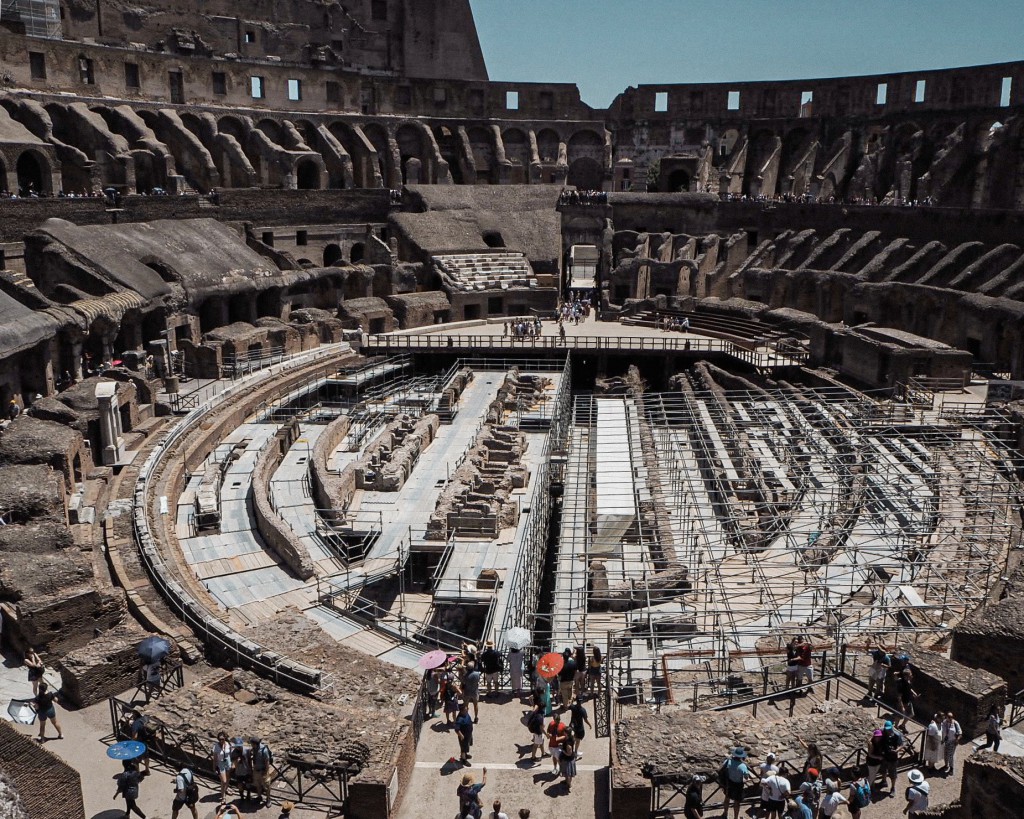 Vatican City
Vatican Museums including Sistine Chapel
Even if we were a little too late and then had to queue for a long time, it was worth it. The exhibition is very interesting, the only exhausting part was that there were way too many people. Sometimes it was like being in the front row of a Justin Bieber concert.
The Sistine Chapel was my highlight, the painting was beautiful, especially the one from Michelangelo. It was a pity that many did not have the respect to be silent, although they kept asking me to do so.
Admission is currently 21 euros for adults and 12 euros is the reduced entrance fee.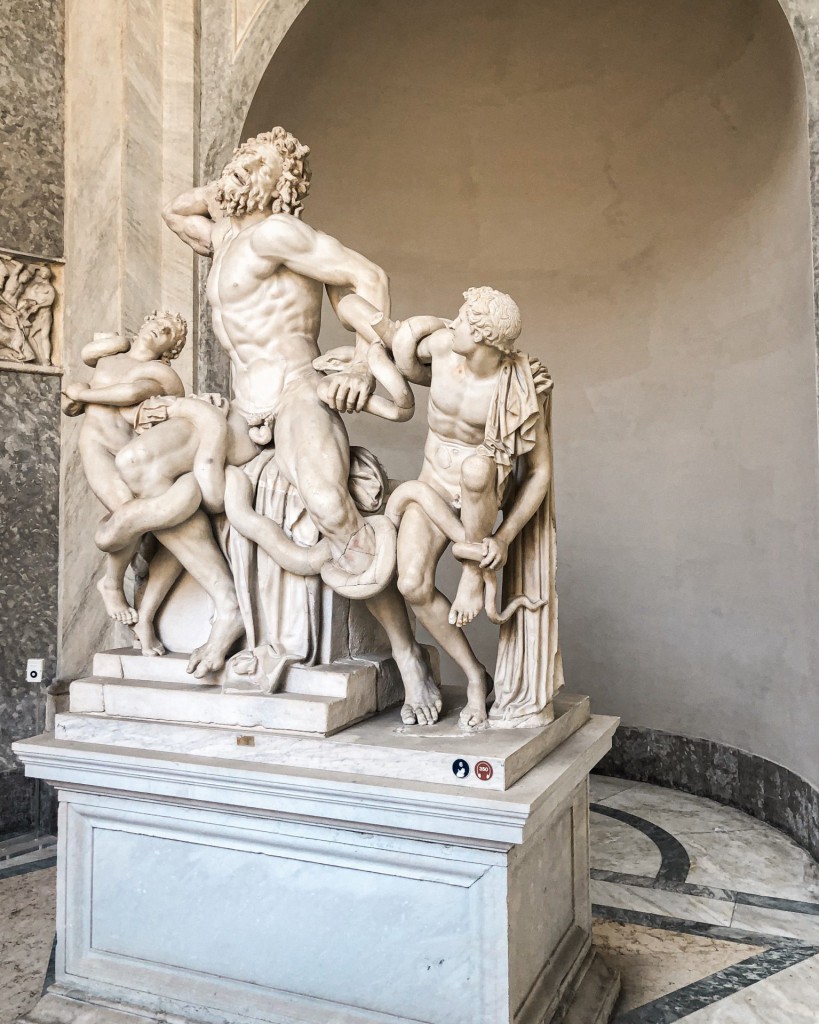 Petersdom
We did not visit St. Peter's Basilica, we were only in the Vatican Museums and the Sistine Chapel. If you want to see the St. Peter's Basilica, I recommend checking in advance if there is no mass on the desired day. You can of course buy tickets for the mass, but you can't normally visit the cathedral on that day.
Admission to St. Peter's Basilica itself is free. An audioguide costs about 20 euros and who would like to go to the top of the dome has to pay, depending on whether he runs a few steps more or less, 8 or 10 euros.
Pantheon
We did not go into the Pantheon, but you could see almost everything from the outside since the entrance was huge. Tristan was in it when he was in Rome with his school and said the few more details you could see when you enter the Pantheon are not worth the waiting and the money.
The entrance fee for the Pantheon is 7.50 Euro at the time. If you are under 26 years old and come from the EU, you can even enter for free.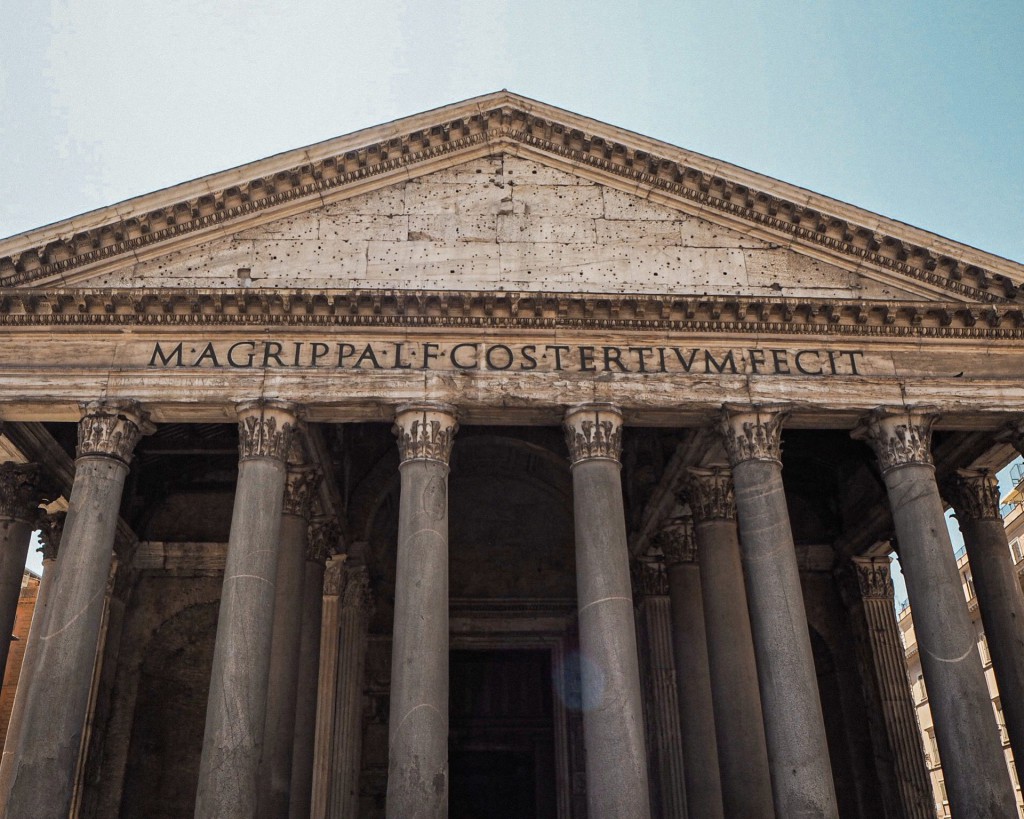 Castel Sant'Angelo
On our last day, we had just a little time so we had to rush through the Castel Sant'Angelo. I do not find the castle itself very exciting. However, there is a restaurant in the upper part of the castle, where you can only get in with a ticket and this is very cute with a wonderful view over the city. If we had a little more time, we would have sat there too, but unfortunately, we had to get our flight.
There is an app that you can download at the entrance for free. This is how a normal tour becomes an interactive experience.
We walked past the Castel Sant'Angelo a few times and there were seldom several people in front of it. When we went in, nobody was in front of us at all, that was very pleasant. A single ticket costs 14 euros, reduced tickets are 7 euros.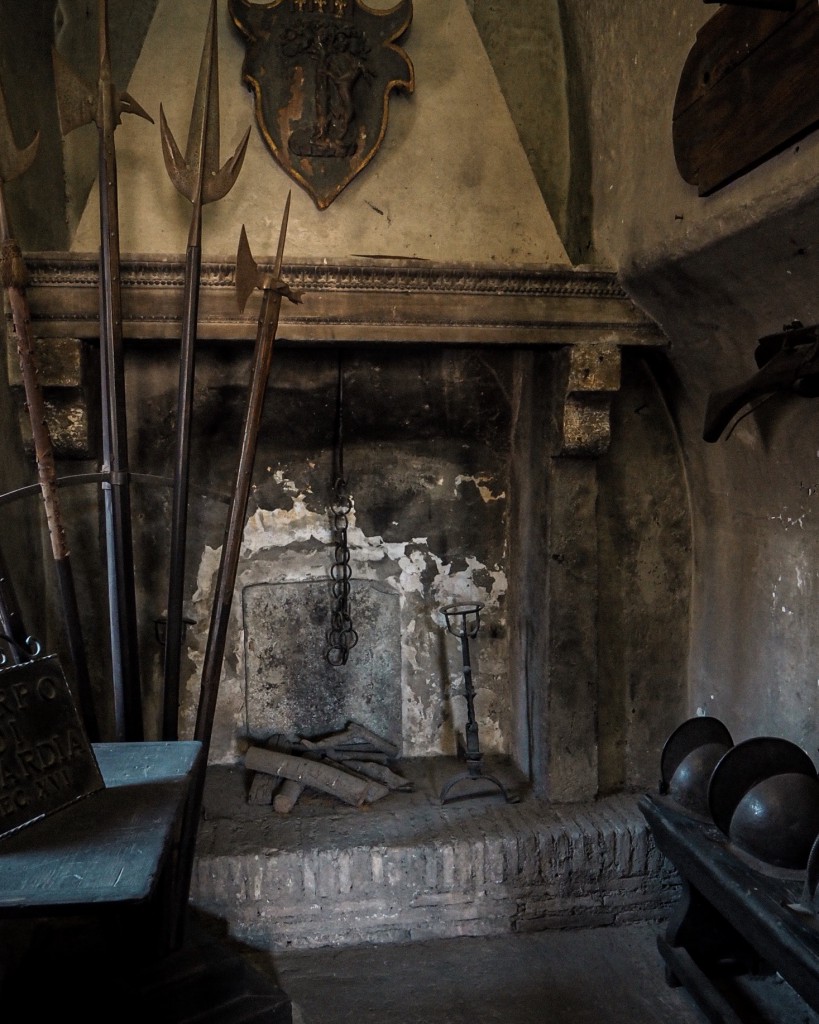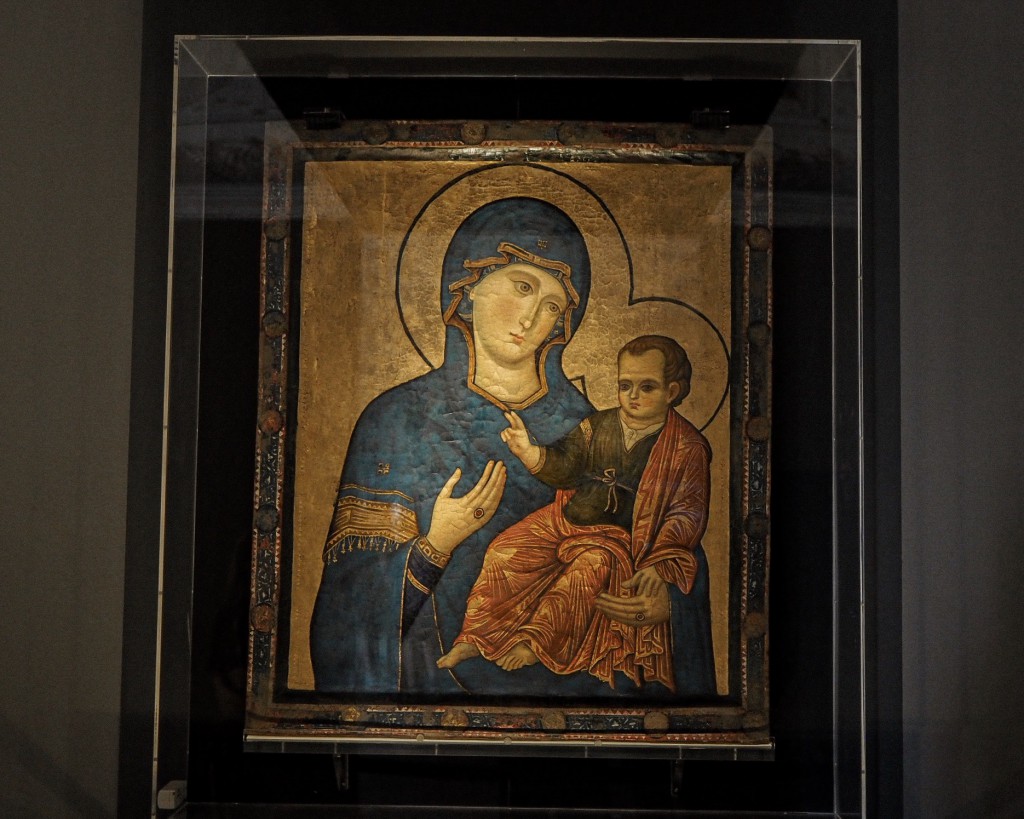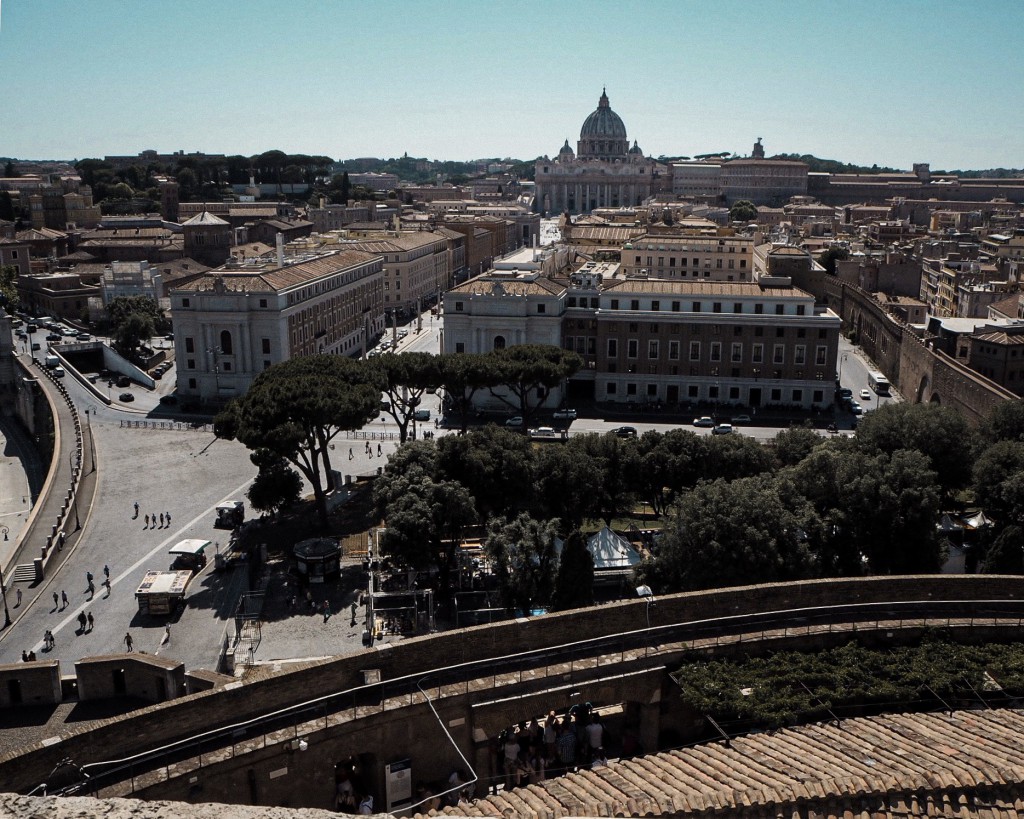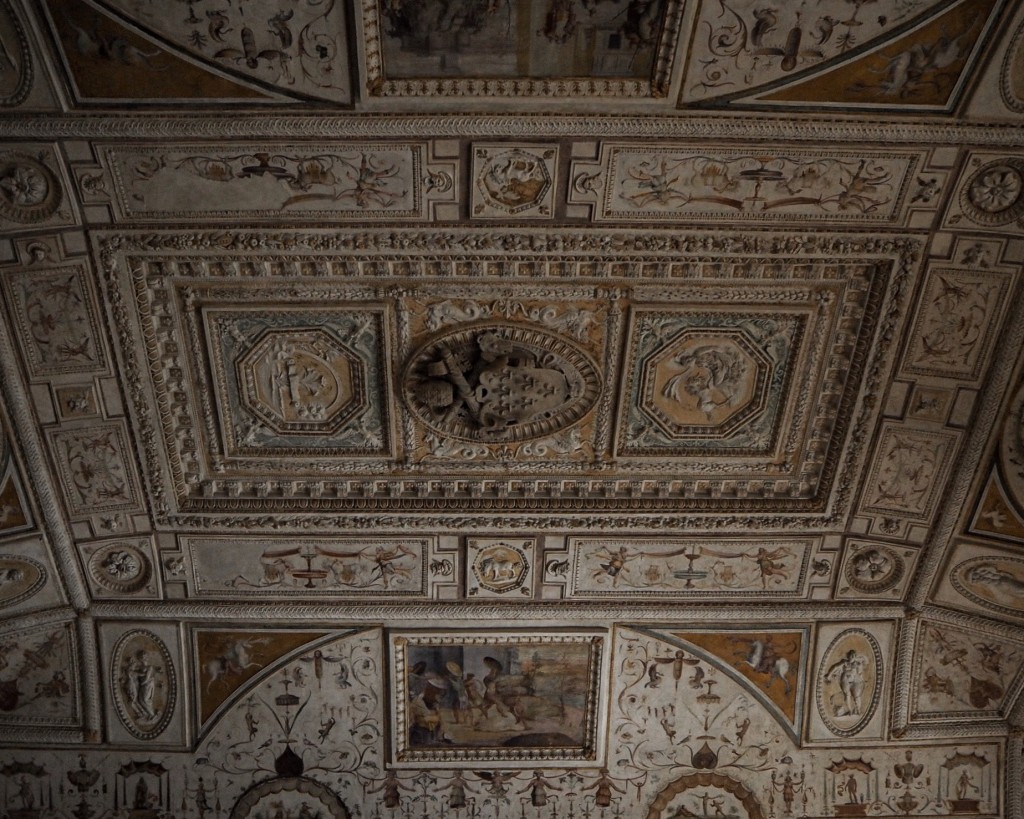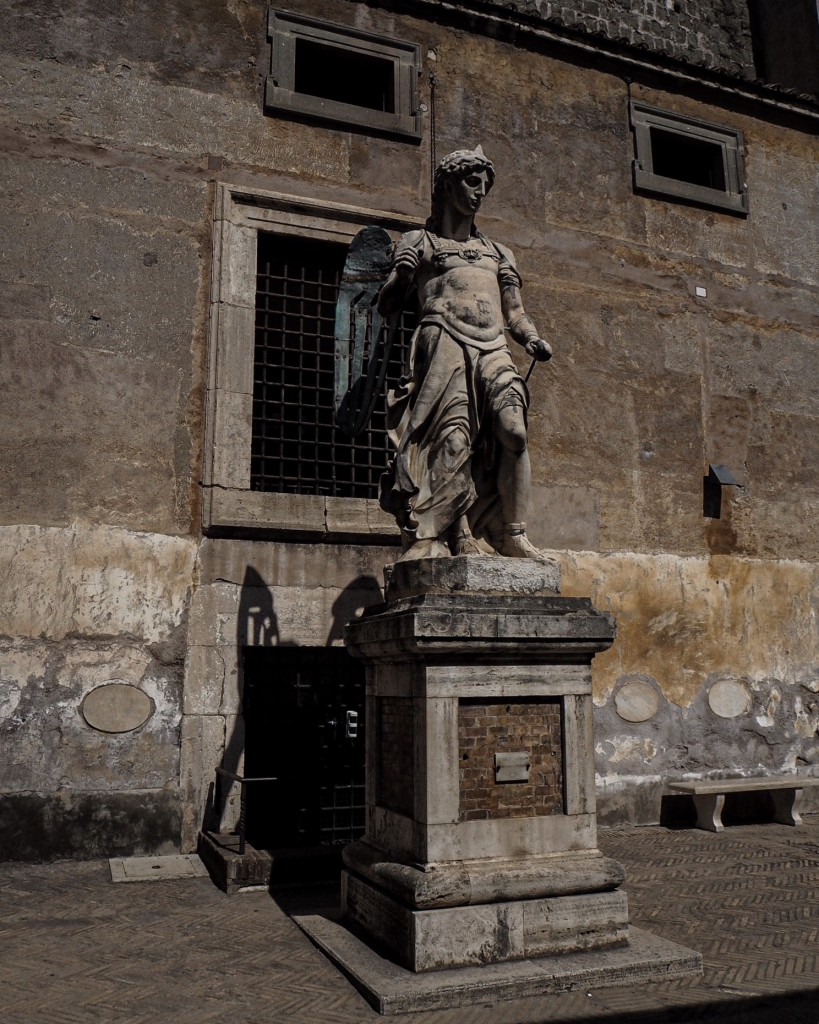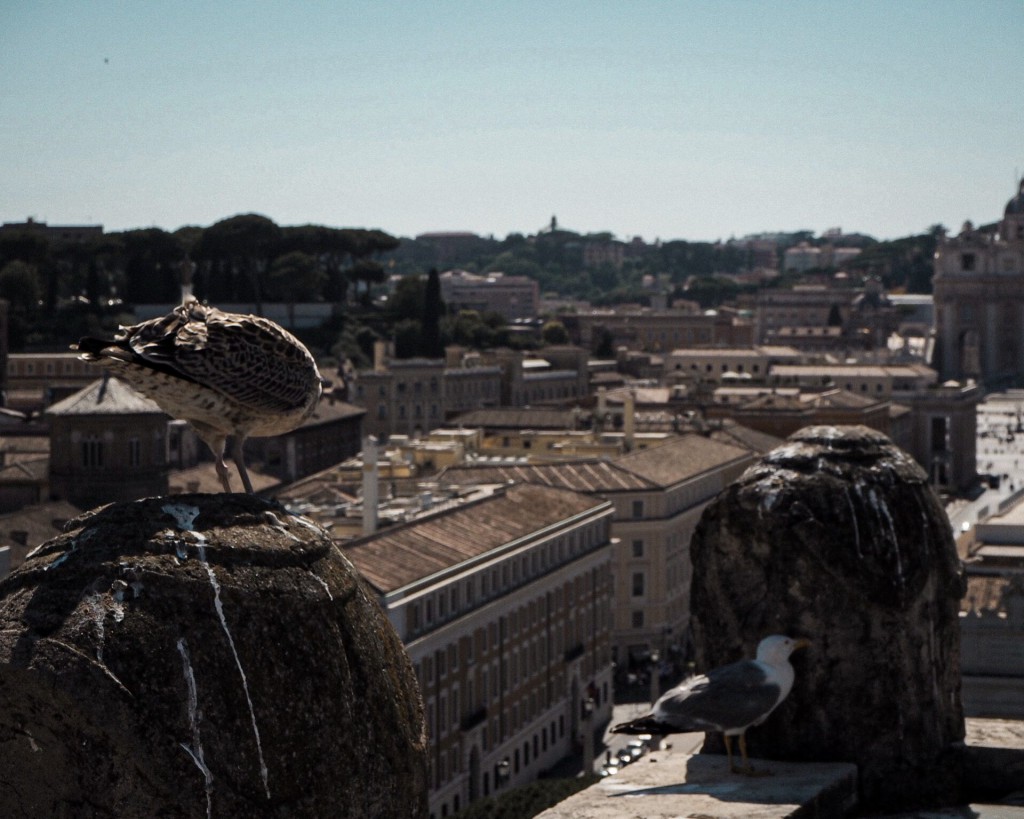 Bocca Della Veritá
The Mouth of Truth probably comes to mind in connection with Audrey Hepburn. A well-known scene from "Roman Holiday" was filmed there. A legend from the Middle Ages says who is a liar, the hand is bitten off easily but so far the big stone head had not done anything to anyone. The stone belongs to a small church called Santa Maria, which is also very pretty to look at.
I highly recommend the visit Bocca Della Veritá. Since it's a smaller "attraction" there are fewer people who want to see it. You wait only about 10 minutes and there is no entrance fee (donations are of course welcome).
Villa Borghese
If you want to relax in stressful Rome, I recommend the huge park of Villa Borghese. On a pond, you can even rent rowing boats and there are some opportunities to eat or drink.
Piazza Venezia,

Monumento Vittorio Emanuele II
You probably get off the bus at Piazza Venezia if you want to go to the Colosseum. I was flashed when I saw the huge Monumento Vittorio Emanuele II (which is right by the Piazza Venezia)! It is so impressive with its size and details. In addition, you can drive with a transparent elevator on the viewing terrace and from there you have a breathtaking view!
Piazza di Spagna, Spanish Stairs
You have to go to the Spanish Steps by sunrise so you have no crowds around. This place is very popular since it is one of the biggest free stairs in the world. One evening we were a little later at the Piazza di Spagna and it was still full. The view from the top is simply enchanting.
My tip: Walk when you come up the stairs, to the left. As you get past even more sweet hotspots, which are higher and unlike the stairs seem to leave. At the Villa Medici, you have one of the most beautiful views of the city. We were there for sunset and it was super romantic. The same view there is from the Terazza del Pincio, only it is very crowded.
Between Castel Sant'Angelo and Panteon lies Piazza Navona. Sweet ice cream parlors can be found everywhere around the big square. The architecture is very beautiful all over Rome but the Piazza Navona is one of the characteristic squares of Baroque Rome.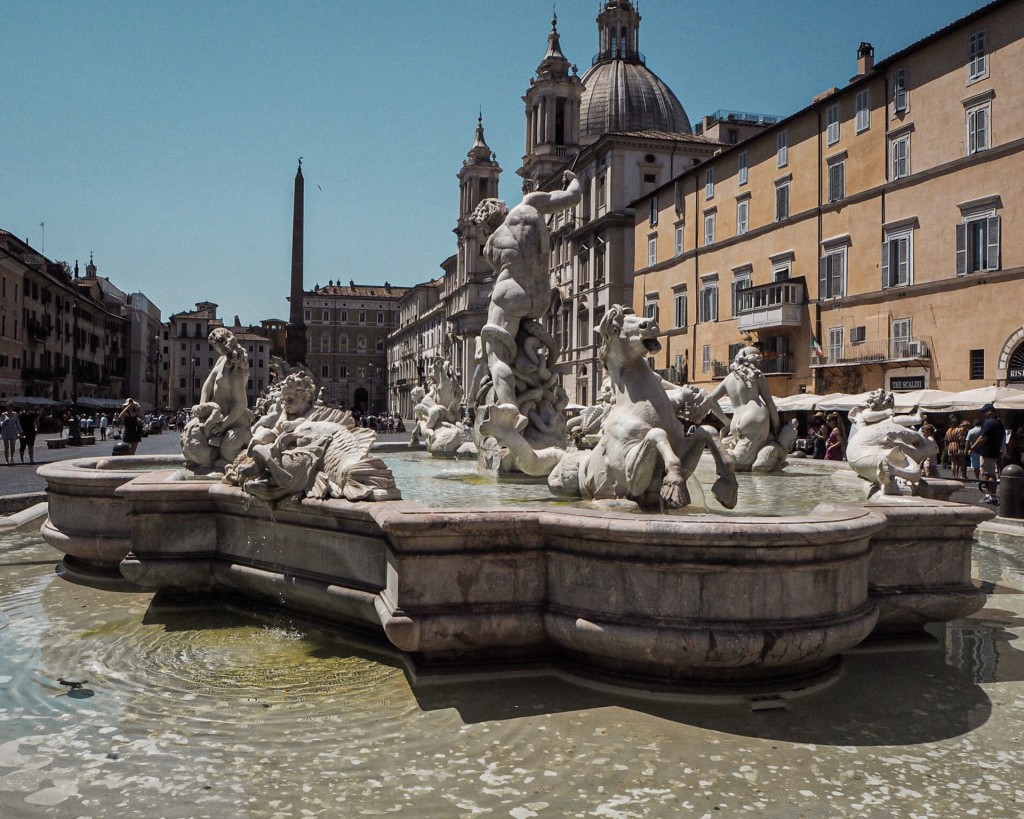 Whoever wants to get the perfect photo needs the perfect hotspot. In my article Instagrammable Places: 5 Photo Hotspots in Rome you'll find everything you need to know to go home with the most beautiful pictures of Rome.