There was already a Bali exploring look and this post is followed by another for the Tunisian island of Djerba. Conceptually, the outfits are very similar. Top, hot pants, and sneakers. Where the Bali look is kept simpler, the Tunisian has more accessories. And not to forget this article is not just about fashion like the other one but also about the abandoned Hotel Tanit, which we were allowed to explore. Well somehow it's more about the lost place than my look, but let's be honest an abandoned hotel is way more exciting, right?!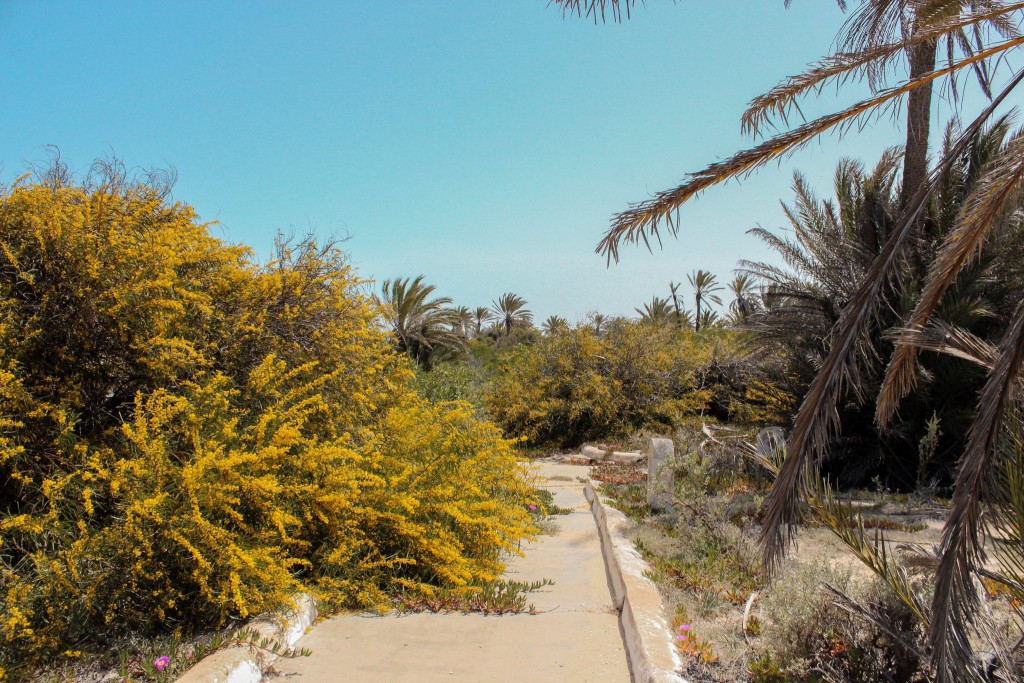 As already mentioned we shot this outfit in an abandoned hotel, it was only a 10 minutes walk away from our accommodation, the Hotel Vincci Helios Beach. Coincidentally, we discovered the area during a walk. One of the friendly guards saw us and invited us the next day to take photos, which we did of course.
It's way cooler to shoot an outfit in such a cool location. Let's be honest, street-style shots are nice but nothing when you compare them to a lost place.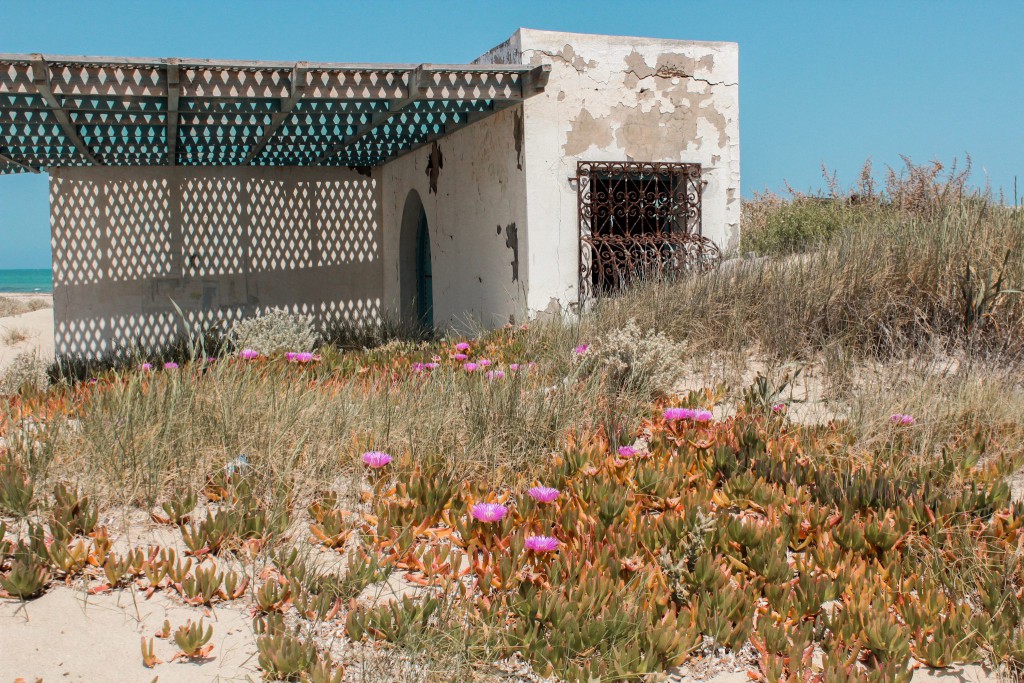 The guard said to us that he had already taken care of the hotel for 8 years and it makes him very sad how everything has decayed. It was easy to guess what a wonderful hotel it had to be. It has had many names over the years, but it was opened under Hotel Tanit in the early 1970s and closed as the Coralia Club in 2003. When you google the hotel you can find some old postcards and photos.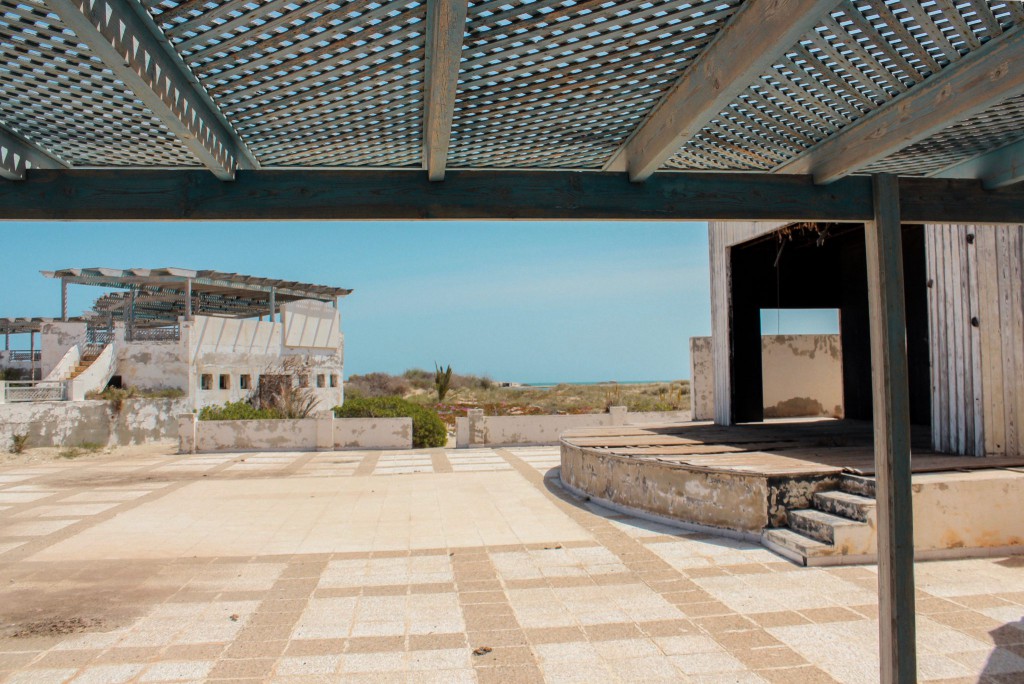 If you also want to visit this place, I ask you not to explore the grounds on your own. Both guards are very friendly and like to show you the abandoned hotel, incl. rooms like the restaurant, the reception or the disco. They know where to walk safely. In addition, you can get way more information and see cooler spots if you ask nicly. Also if you don't ask and just visit this place by yourself they could throw you out since this is still private property. Salah did not charge anything for the very long tour, but as I wrote in my travel guide, it is just polite to give a tip. Also if you want to see some more photos, in my travel guide is a section about this hotel with some different shots.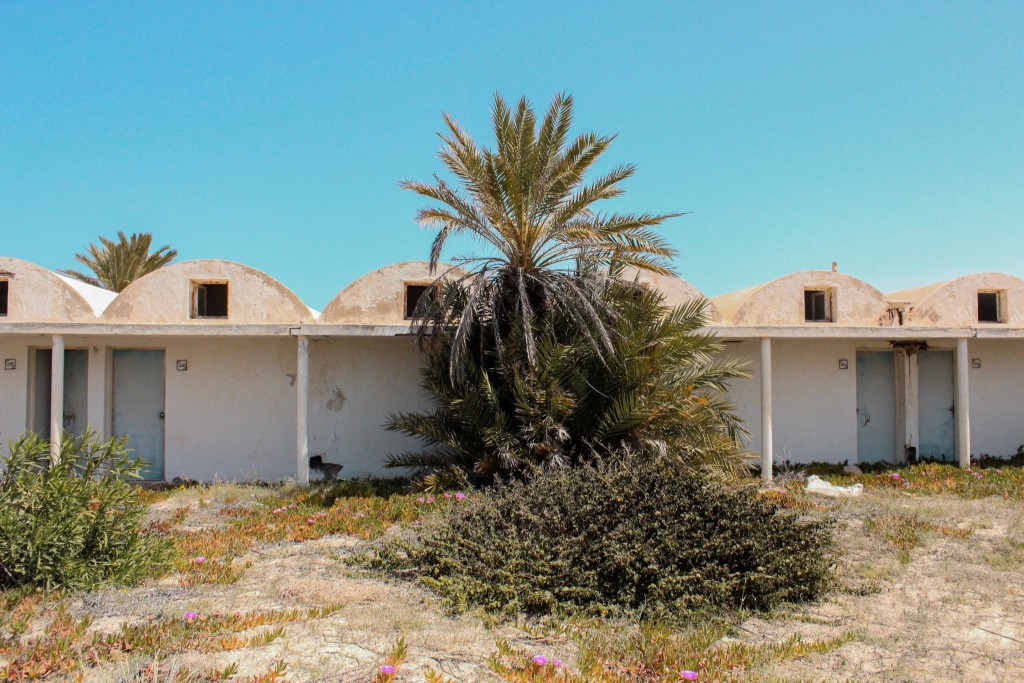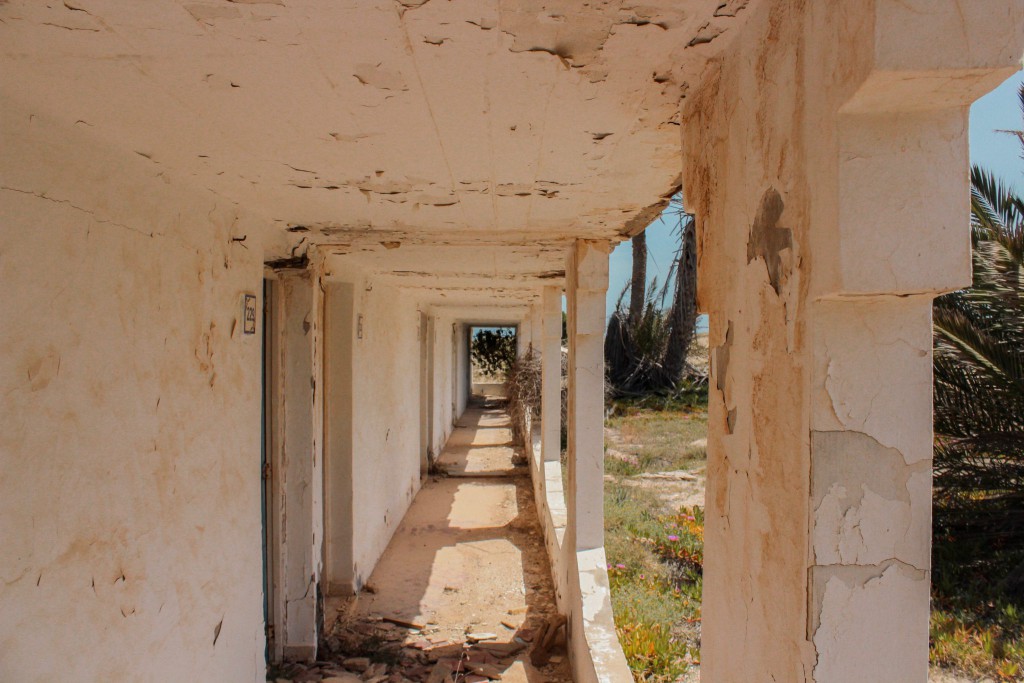 My yellow striped top is from Monki, as well as the floral high-waisted hotpants. My sunglasses are some no-name product from Asia and my shoes are comfortable Old Skool Vans. As mentioned above, we were twice in this lost place. The first time I wore flip-flops and it was so tiring to walk around in them, but with the sneakers, it was very relaxed. You should visit the location or generally lost places only with solid shoes or there is a big chance to get injured. In such places are often broken pieces of glass or stones and if you are not careful you can hurt yourself badly. Last but not least, my bag is from Carhartt and the tattoo chocker is vintage.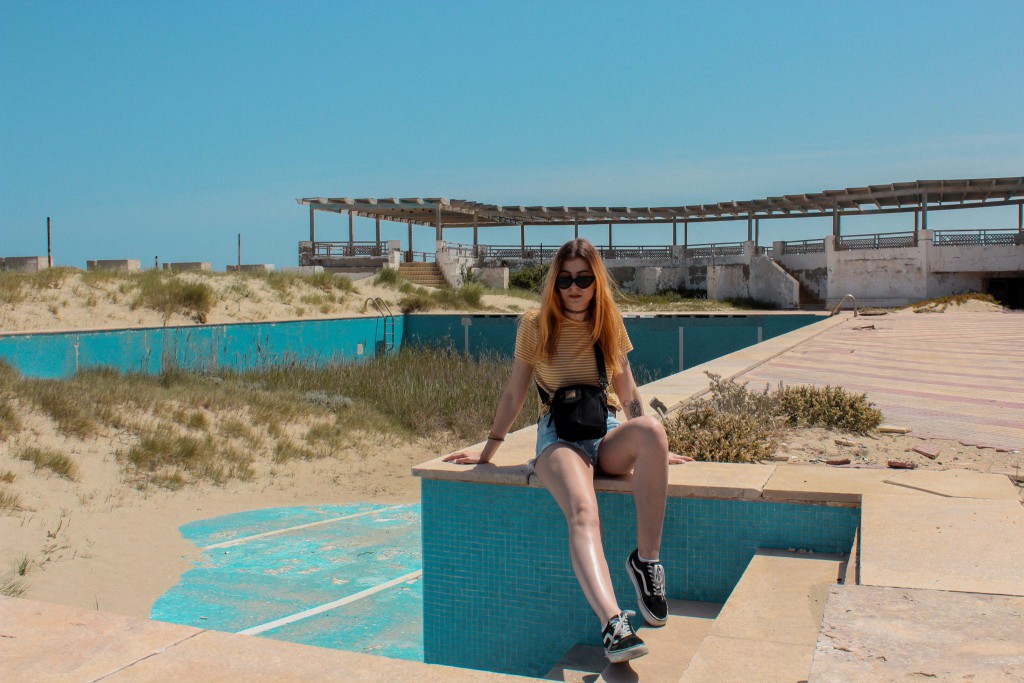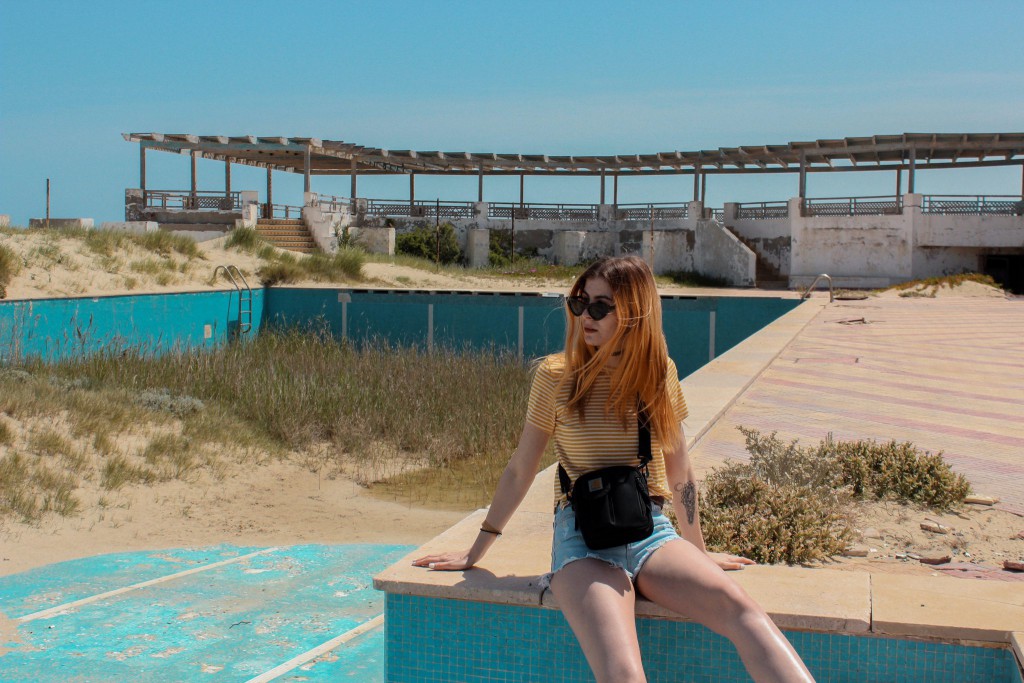 Photos: Tristan Luckow
If you haven't had enough of the abandoned Hotel Tanit you could watch the video of our tour through the terrain here: