It seemed a bit odd to me when I heard the first time of blogger business cards. But when I went in January to my first blogger event and was asked for one I realised that I need one as soon as possible. I give every blogger the advice to make some for themself. I´m writing since a few years and had different blogs which I wrote just for me and my friends – by the way an article about this theme is in the making. So you can imagine that I was pretty surprised about the fact that you can make money through your blog and cooperate with companies. The first time I get in touch with "serious" blogging was at Berlin Fashion Week in January. That´s also when I noticed that it´s so much more work if you don´t want to blog just for you and your mom. There are so many things you need to think about and business cards are one of them.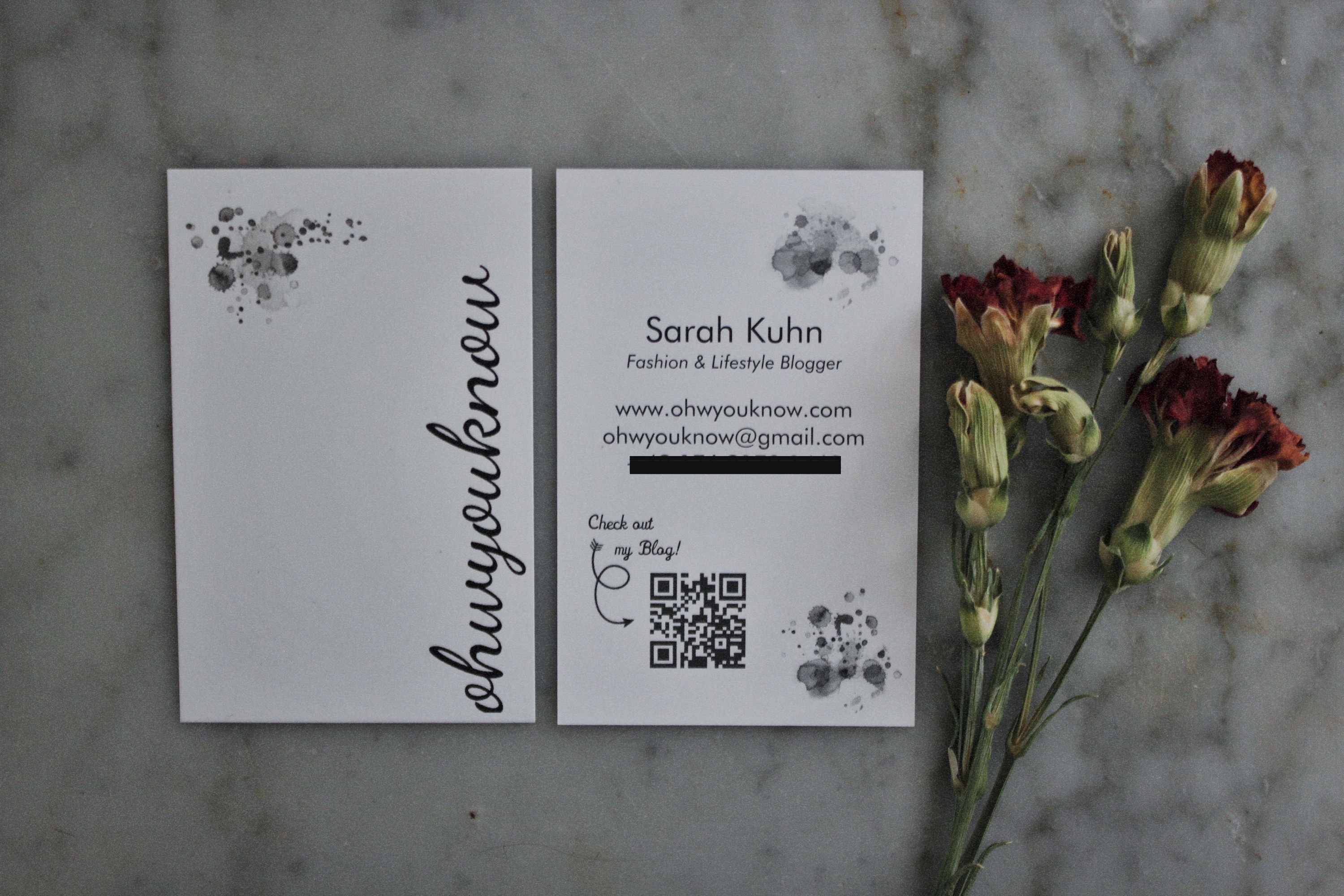 Where do you get blogger business cards?
There are many companies which offer nice business cards for a good price. Most have templates which make the whole process really easy. I made mine with Vistaprint and paid for 250 pieces a bit more than 20 euros. I designed these blogger business cards right at their homepage and I totally like the result. Another good company is Moo, you can make more special business cards there.  You could use gold print for example or special formats, as you could imagine these cost more than normal business cards.
What should be on blogger business cards?
You should put your full name on the business cards beside your blogger name respectively your logo. Your website and e-mail address are a must too. I also put my mobile number on it because that´s the easiest way to contact me. As a little extra I put a qr-code on the blogger business card which link get´s you straight to my blog. I thought this makes it a bit more special and standing out of the crowd. I also made vertical business cards because most people make it horizontal. Beside the things I put on my business card many bloggers place their address and social media links/usernames on it. I missed out these points because it would have been just too much and I´m not a fan of overfilled business cards.
How do I create a QR-code?
I just mentioned that as a little extra you can simply put a QR code on the business card. Some of you are probably wondering how to do this. If you enter "generate QR code for free" on Google, some websites come directly. As soon as you have the code yourself, you save it as an image. For some, you can download it directly as a PNG or JPEG file, for others you simply cut out the code with a snipping tool.
Websites which definitely work: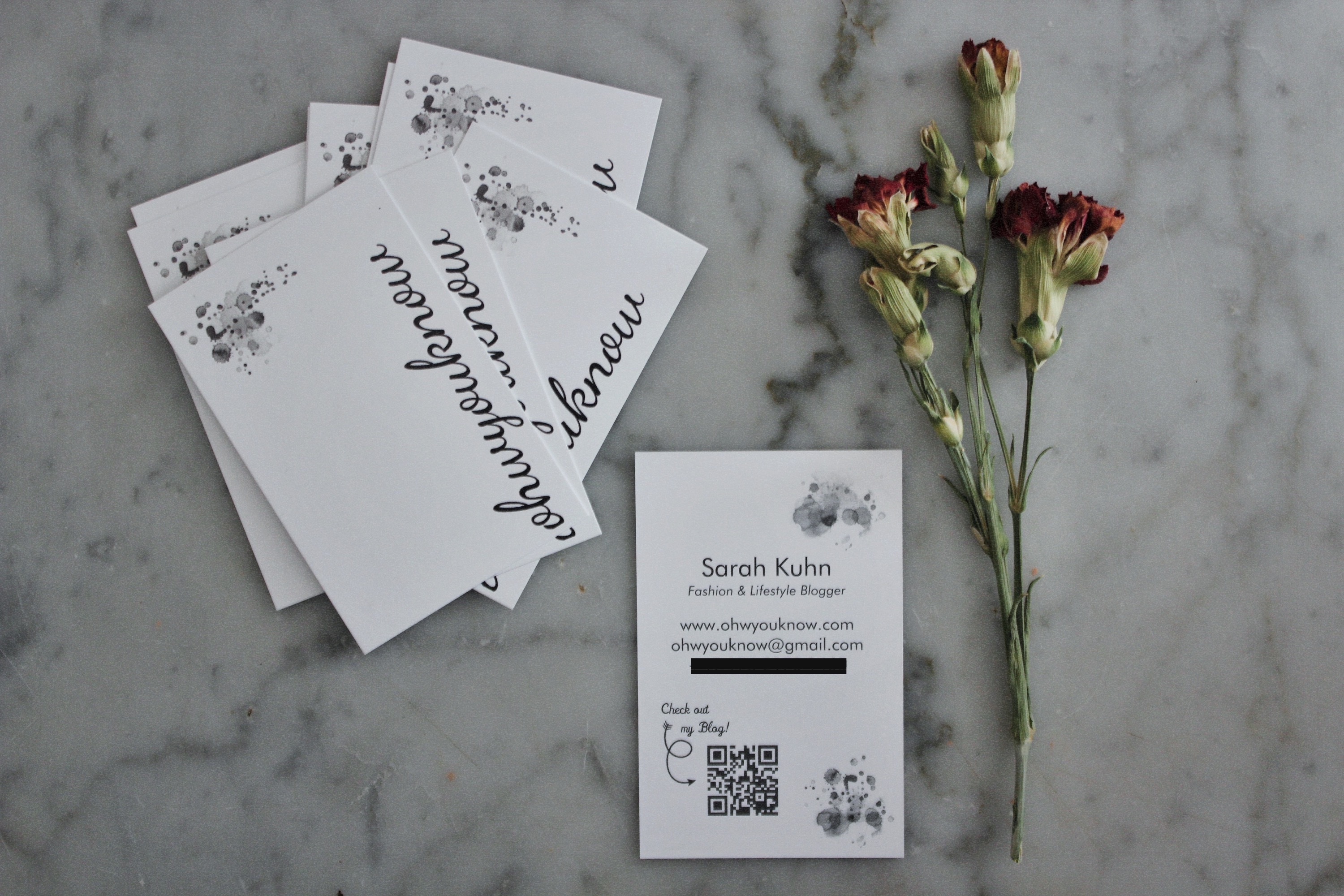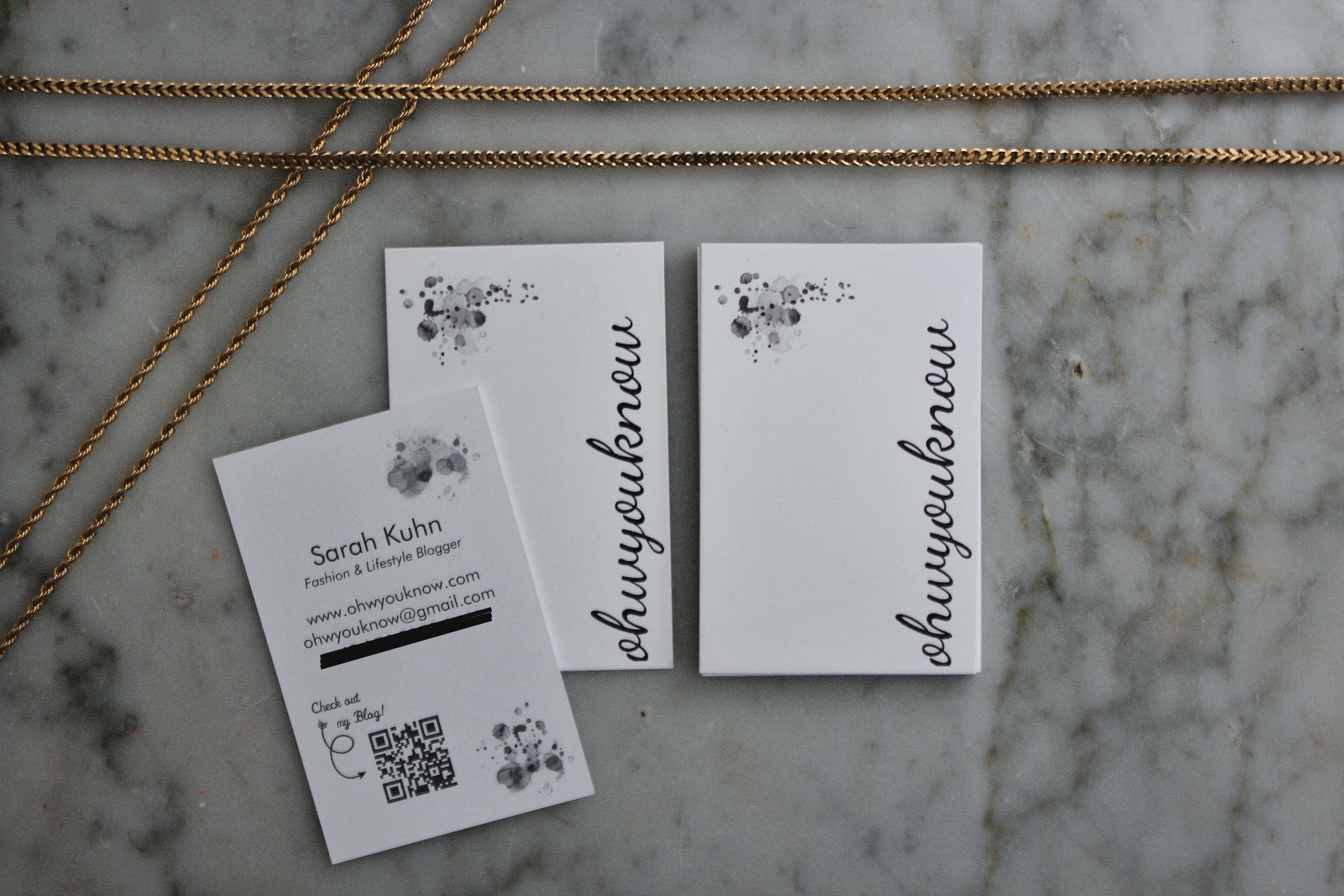 P.S. Maybe you noticed that this is my old e-mail address. I made these business cards before I changed my e-mail address. I don´t want to throw them away, that would be a waste of innocent trees.