Writing a travel guide about a city in your home country? Why not? For years I have been traveling with my family to Davos for a week to go skiing there. In the meantime, I know a lot about this beautiful place and it is also a popular winter holiday destination. I mean, the President of the United States of America was even in Davos, if only because of the WEF. Anyway, I want to give you some insider tips here, which will be very useful for people who are there for the first time. By the way, this Travel Guide is not only for the winter holidays, also people who go hiking in summer can find some cool tips here.
Table of content:

Ski Area
Jackobshorn
My favorite "mountain" for skiing is the Jackobshorn. In addition to good slopes and a fun park, the Jackobshorn offers great opportunities to drive in the deep snow. For in between, there are tons of cool spots with great views where you can eat and drink.
1-day ticket for an adult: 66 CHF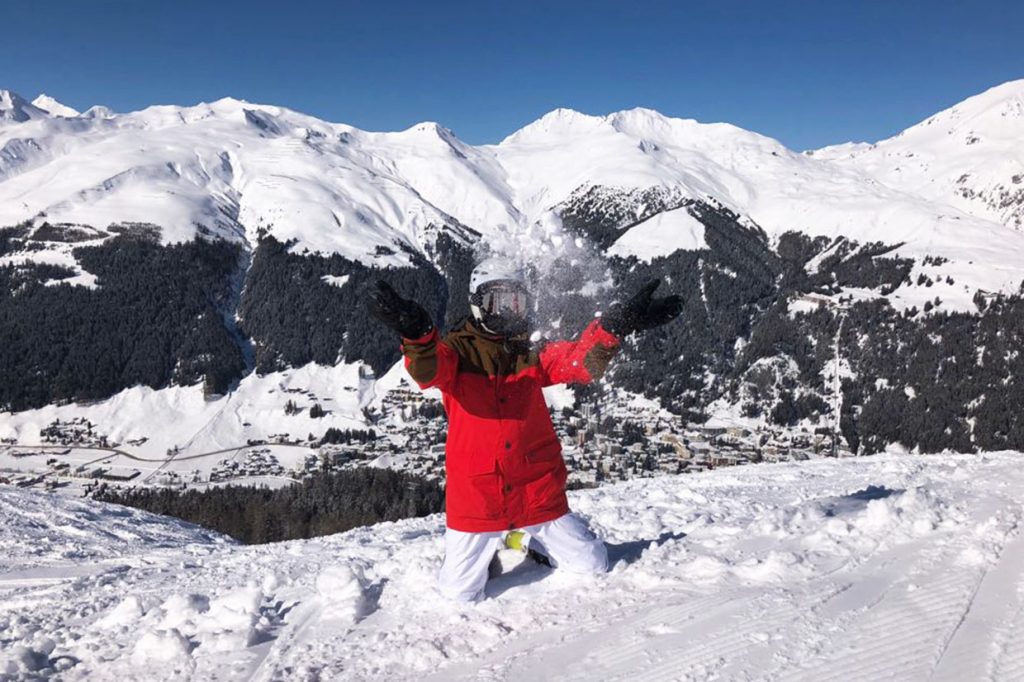 Parsenn
There is a great selection of slopes for everyone. I think that people are more likely to go there who live further back at Davos Dorf. Because for people like me, who live right next to Jackobshorn, the way back with the bus is a bit awkward. Of course, change in several days skiing holiday is also important so who lives in the center, should visit despite a cumbersome way a day. Incidentally, here is also one of the longest runs in Europe.
1-day ticket for an adult: 70 CHF
Madrisa & Rinerhorn
These ski areas are especially suitable for families with younger children. There is even a kind of "children's paradise" so the driving makes the kids even much fun.
1-day ticket for an adult, Madrisa: 59 CHF
1-day ticket for an adult, Rinerhorn: 55 CHF
Schatzalp/Strela
I have to admit that I've never been skiing on the Schatzalp/Strela. I have to mention that this is more for kids or beginners. The choice of slopes is quite limited in contrast to the rest of the mountains in Davos.
1-day ticket for an adult, MO – FR: 30 CHF
1-day ticket for an adult, Wochenende: 35 CHF
Ausflüge
Schatzalp
In addition to a ski resort, the Schatzalp can also be considered as a destination. In the wonderful Schatzalp Hotel, which is a former spa hotel from the early 1900's, you can enjoy brunching, lunches or whatever with a breathtaking view. You can either run up the mountain or drive on the cute mountain railway (down the same). The only exception is that on the way back you also have the opportunity to sled down this path by sledge.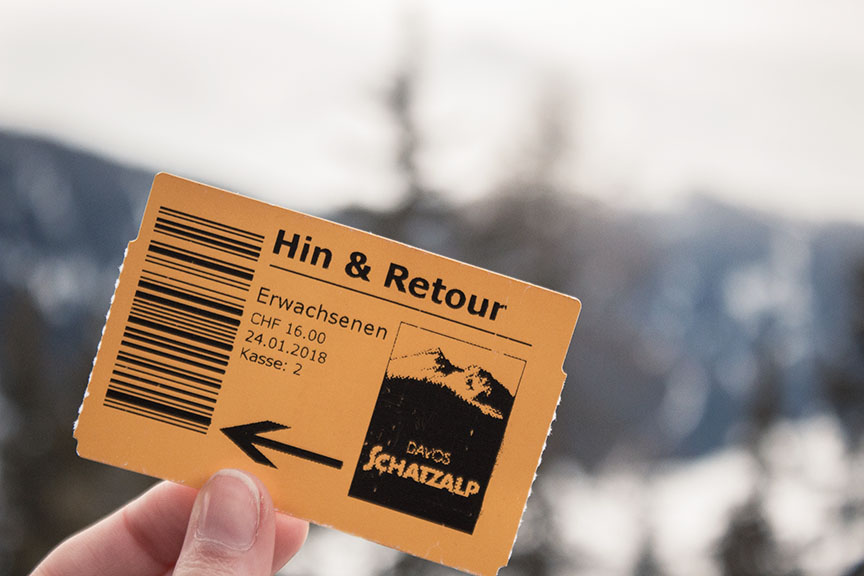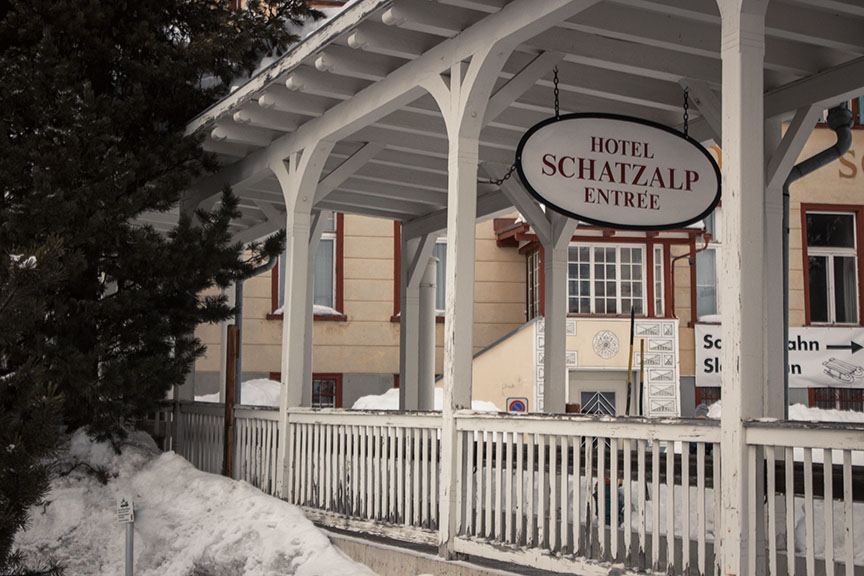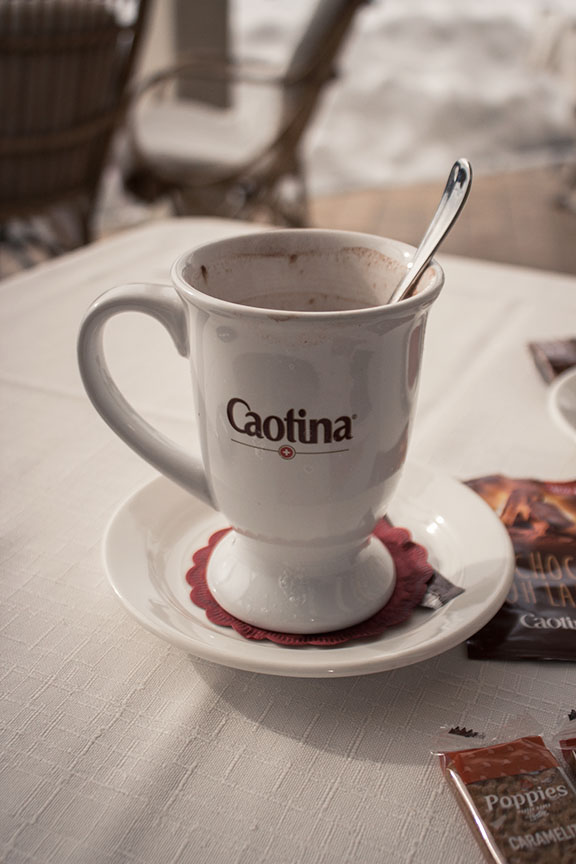 Eau-là-là Wellness und Adventure Pool
When you come in, it reminds you more of an indoor pool. All children are there. So for people who want to relax is the indoor area (except the extra spa area) nothing. The outdoor area, however, is a dream! In warm water with relaxing jets you can enjoy the breathtaking view and escape from everyday life.
Squirrel-Way
I have to admit that this time I have not seen any squirrels but many beautiful birds. However, the path does not have its name for nothing, I promise you. During the leisurely walk you can observe and even feed squirrels on this path, which also leads to Schatzalp, because they are very friendly.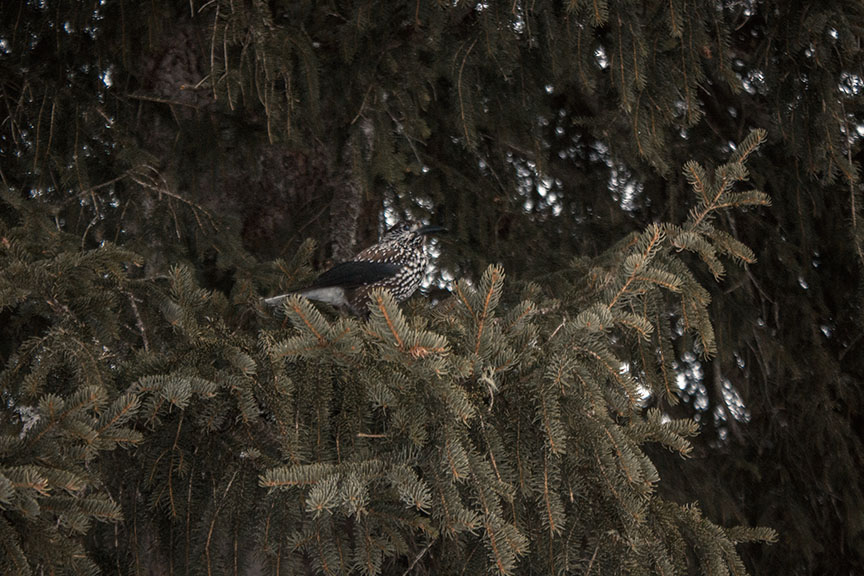 Movie Theater Arkaden
Since there is also bad weather in the mountains and not everyone wants to be on the slopes, like me, when you can't see anything there are some cool things to do even with bad weather. I already introduced the wellness and adventure pool to you. There is also a cute movie theater in Davos on the Promenade. A few years ago I was there with my family to watch Avatar in 3D and it was really great.
Ice Skating
On the Talstrasse you will find, next to the ice rink of the HCD, a beautiful outdoor ice rink. Since the field is pretty big, the masses are distributed perfectly and you always have enough space to drive. Again, this is a nice activity besides skiing. As far as I know, they have a hotel or hostel there.
Shopping
Of course you can go shopping well in Davos. If you want the newest snow sports clothes you will find 100% what you want on the Promenade. There are sports shops after sports shops. In the past, there were several "normal" shops but meanwhile almost all are gone. At the valley station of the Jackobhorn is a H&M and you can also find a Bally at the Promenade if you prefer more exclusive fashion. There are some more "normal" shops but I bet they will disappear also really soon. What I can recommend is the Brockenhaus on the Talstrasse. In addition to cool vintage fashion you can find other cool things like books or furniture.
Food
Kaffe Klatsch
Already in my outfit blog post from December you can read how much I like this café. It is just super sweet and offers delicious food and drinks. There are now two Kaffe Klatschs in Davos, one right in the center next to the Jackobshorn station and one a little further up to Davos Dorf. The one near to Davos Dorf is the original and I can recommend this one more then the other one. The new one is also very nice but due to its size and Co. it is more reminiscent of a hipster canteen than of a cozy family café.
Café-Restaurant Schneider
In the café-restaurant Schneider there is probably the best Büntnernusstorte you will find in Davos. Of course there are also other delicious things but if you ever in the canton Graubünden you have to eat a Büntnernusstorte. Why not one of the best. The prices are quite high, but I think sometimes it's okay to spend a bit more on good quality.
Steakhouse Ochsen
Here you can eat delicious steak. Well, what else do you expect from a steakhouse. I really like to eat on hot stone because it makes me feel like a little cook. So everyone who likes meat is in good hands here.
Aprés Ski
Bolgen Plaza
The biggest party is definitely in the Bolgen Plaza, which is a cabin next to the gondola at Jackobshorn. Thursdays and Saturdays goes the most.
Jatz Hütte
On the Jakobshorn you can already celebrate in the afternoon in the Jatz Hütte. Small plus; they have whirlpools with a view of the surrounding snowy mountains