[:de]Als ich zur Sneaker X Berg Berlin Messe im Festsaal Kreuzberg ging, war ich nach langem wieder mal positiv überrascht. Die letzten Sneaker Events, welche ich besuchte waren weniger erfreulich sondern eher etwas, was an meinen Nerven nagte. Die Sneaker X Berg Berlin Messe hat eine tolle Location ausgesucht, man bekam beim Eintritt einen kleinen Goodie-Bag und der Eintrittspreis von 5 Euro war mehr als in Ordnung. Ich sah mal wieder verschiedene Schuhe, nicht wie in den letzten Jahren nur Adidas Yeezys. Es war ganz locker und man hatte genügend Platz um sich alles genau anzusehen. Es gab auch einen Aussenbereich, wo man sich hinsetzen konnte inkl. essen und trinken. Da das Wetter so toll war, nahmen wir (Tristan, Bella, Felix und ich) natürlich auch draussen Platz und genossen die Wärme. Es gab zu allem eine Tombola, Tristan kaufte gleich sechs Lose. Ich durfte drei wähle und er, bei meinem letzten Los hatte ich dann auch einen Gewinn. Ich habe von Sneakernstuff eine olive-farbene Beanie bekommen. Diese teile ich selbstverständlich mit meinem Freund, er hat schliesslich bezahlt und die Mütze ist Unisex.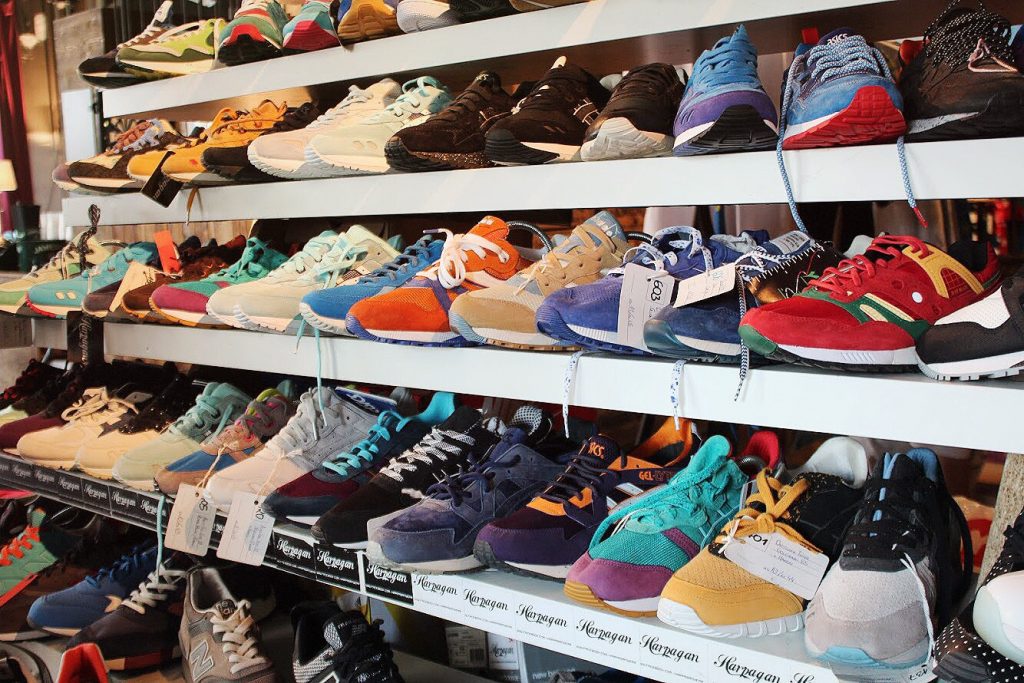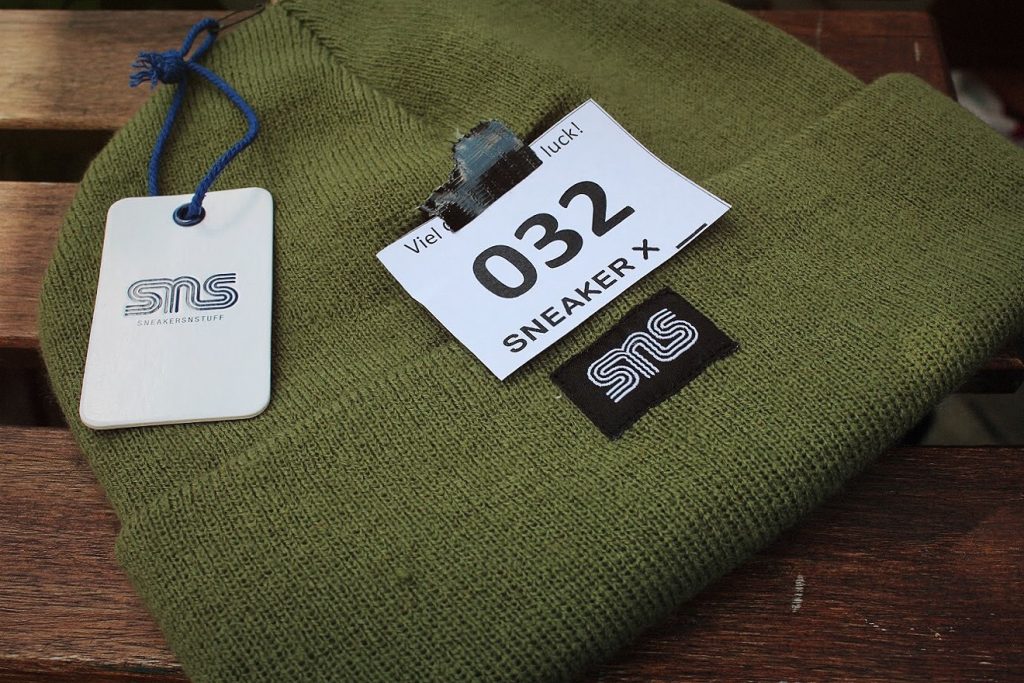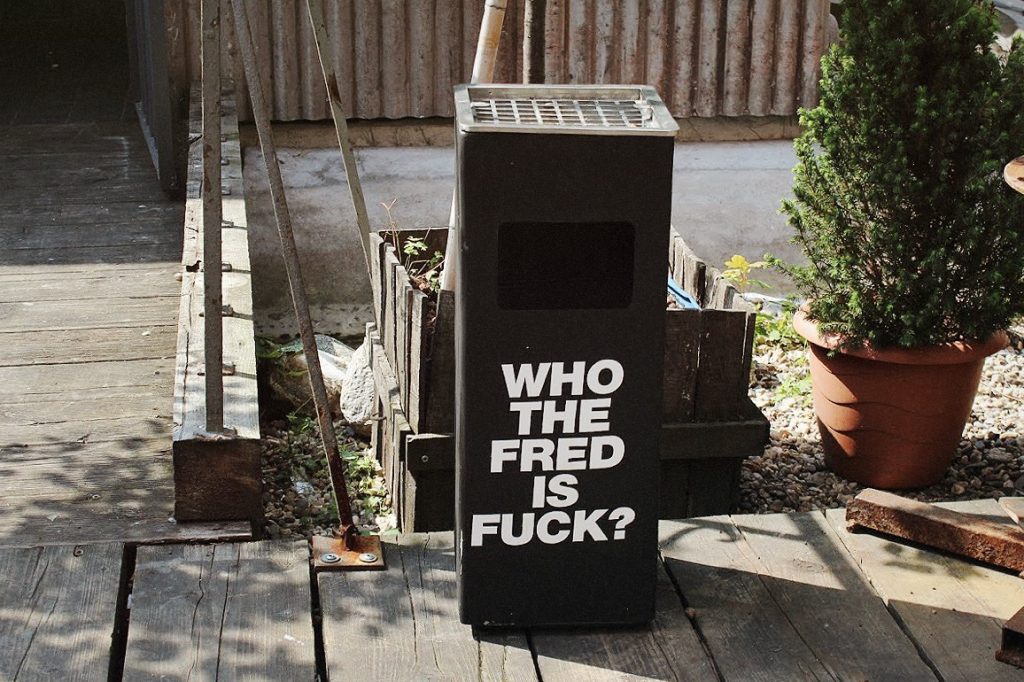 Nach der Sneaker X Berg Berlin Messe ging es noch kurz zum Schlesischen Tor oder besser gesagt zu Burgermeister. Dort holten wir uns eine leckere Stärkung und schossen beim langen warten gleich ein paar Outfit Bilder. Danach begaben wir uns auch schon auf den Rückweg. Ich muss wieder öfters mit Menschen raus und Sachen unternehmen. Zur Zeit mache ich so Zeugs viel zu selten, was ich selber uncool finde.
Nun kommen wir noch zu meinem Outfit der Sneaker X Berg Berlin Messe. Ich habe mich für eine Latzhose von Lee Jeans entschieden. Ich finde die echt toll, der braune Cord Stoff ist mal was anderes, wenn man dies mit meinen sonstigen Klamotten vergleicht. Das ganze erinnert mich etwas an einen Clown, weil der untere Teil auch so breit ist. Aber ich denke da an einen coolen Clown, keinen dämlichen. Jedenfalls ist das Top nicht von Supreme sondern selbst gemacht. Hier kommt ihr zur Anleitung. Die Tasche ist von Bally und passt perfekt zu den Details vom Oberteil. Die Form ist einfach grandios und mit der roten Farbe ein richtiger Eye-Catcher. Die Schuhe sind ein paar Nike Dunks Low. Ich weiss nicht genau welches Modell es ist, da ich diese von Tristan geschenkt bekam und ich nichts bei Google fand aber es steht gross "Sample" drin. Die 5-Panel von Supreme passt gleich perfekt zu den Sneaker. Ausser dem ist das Paisley Muster richtig richtig schön.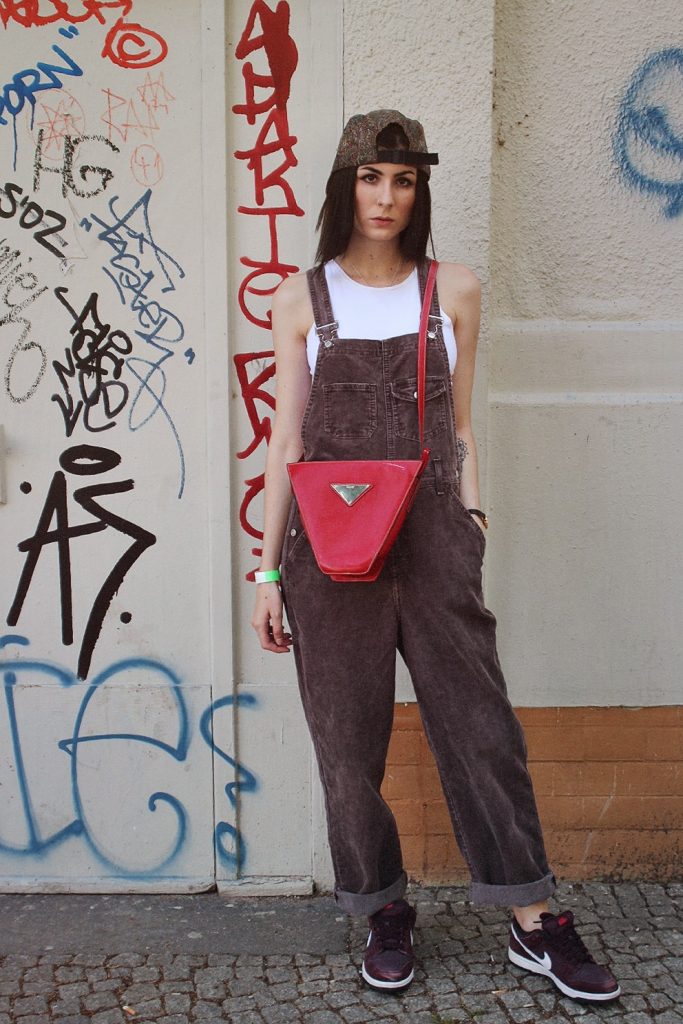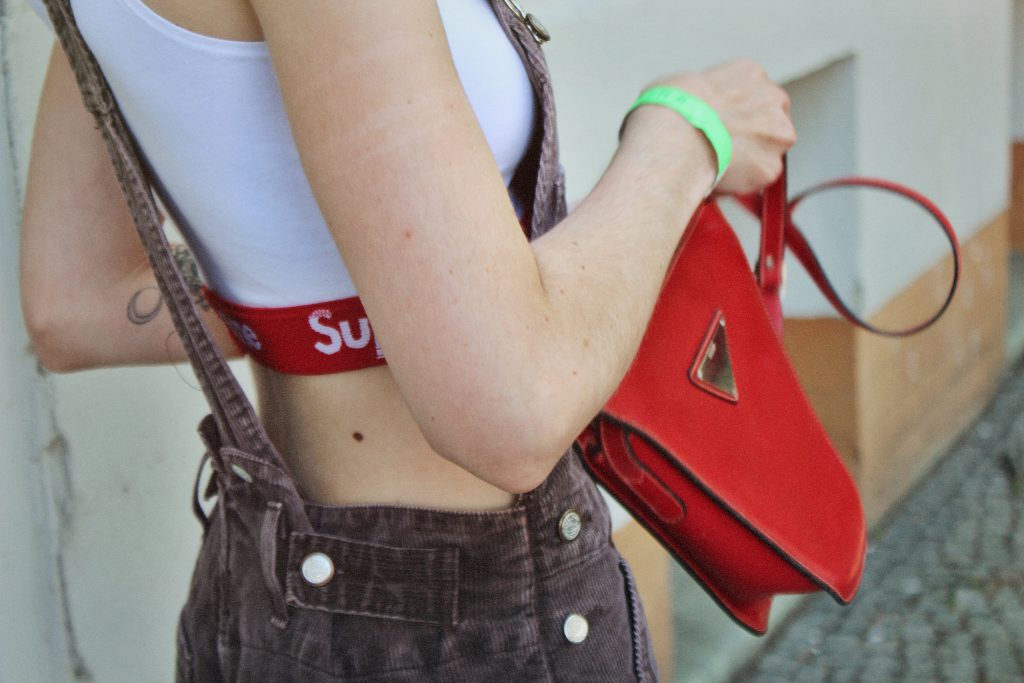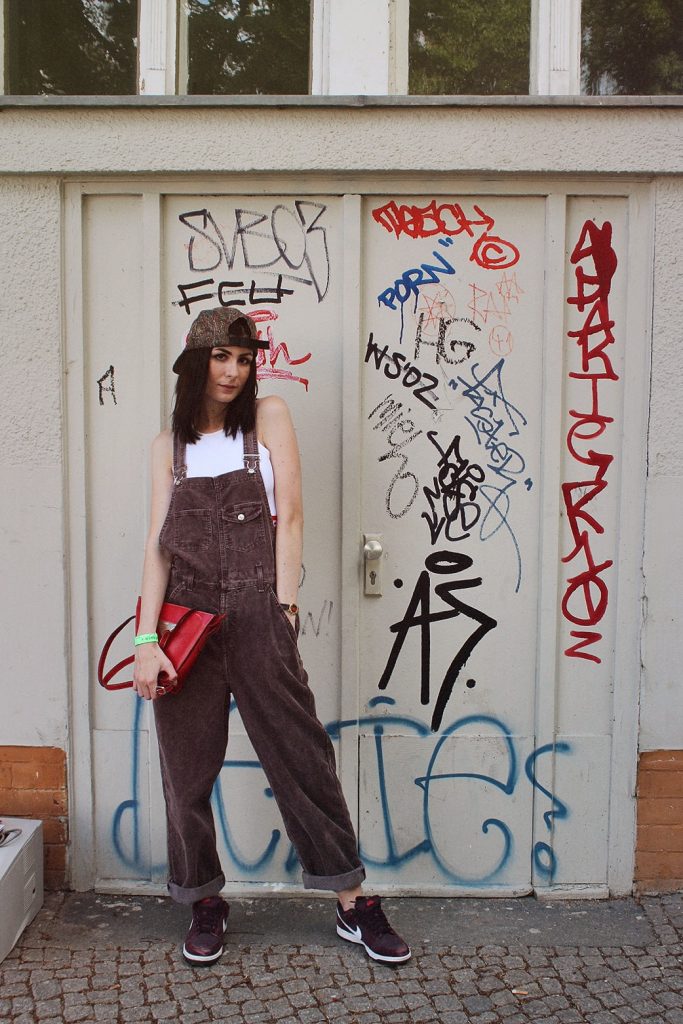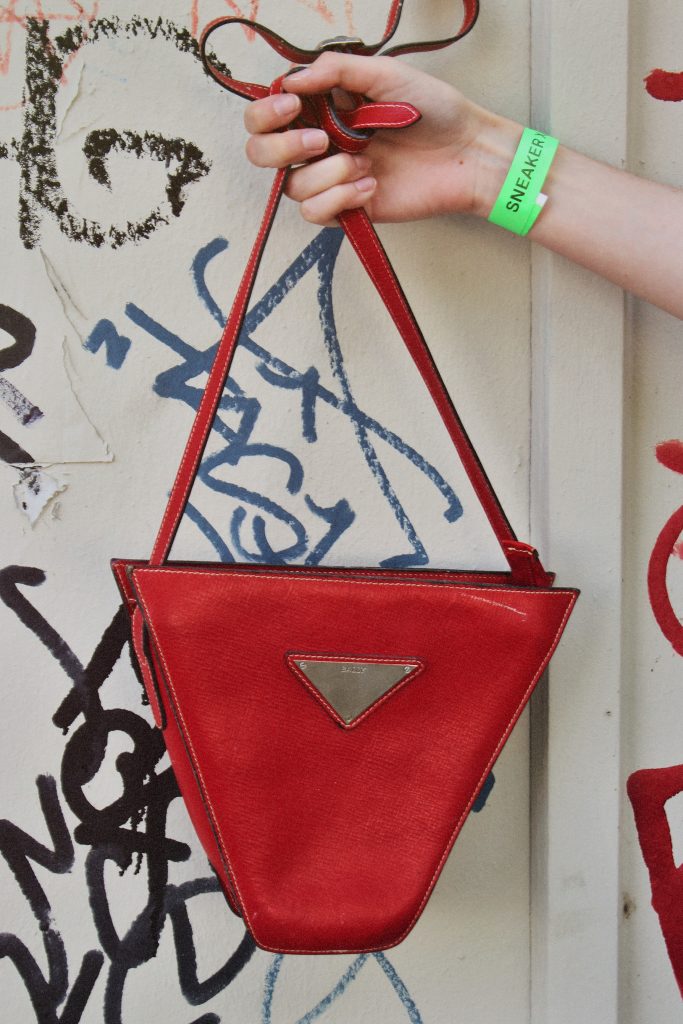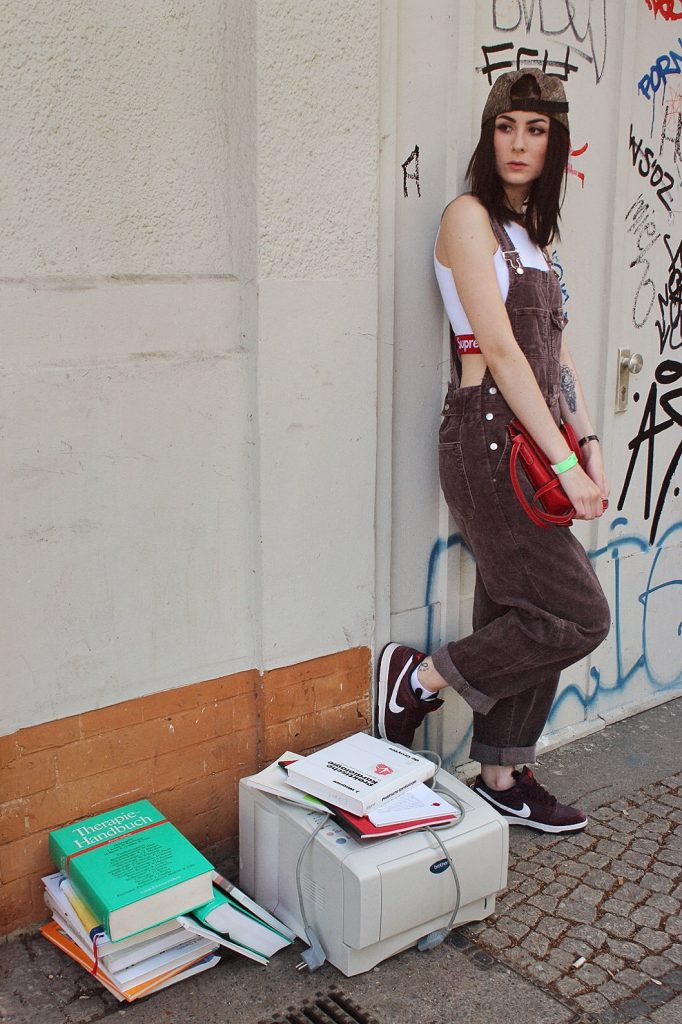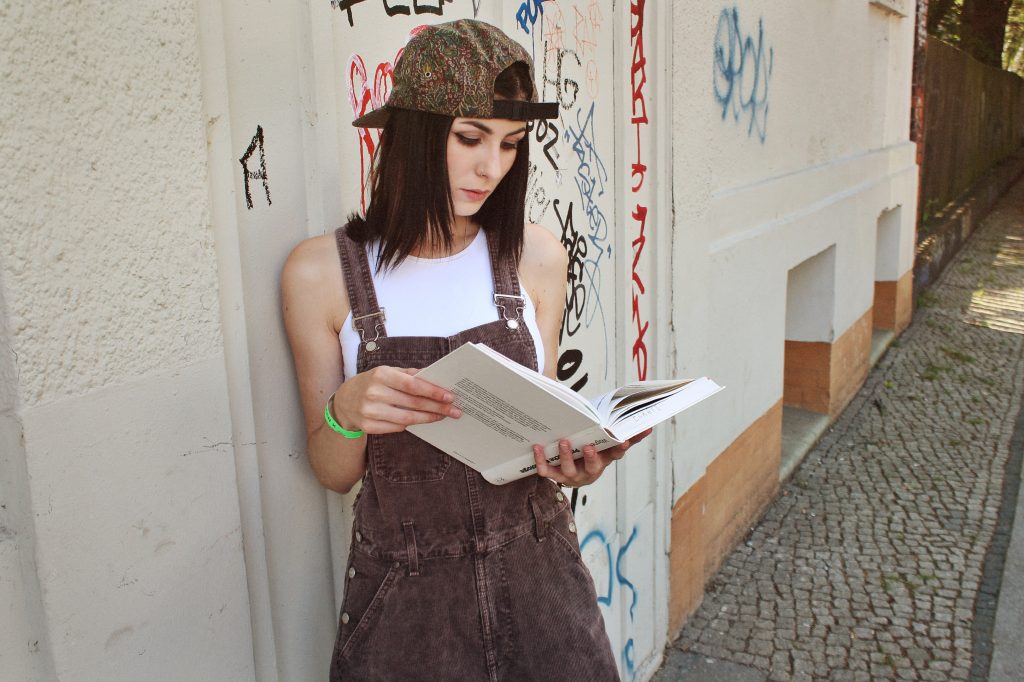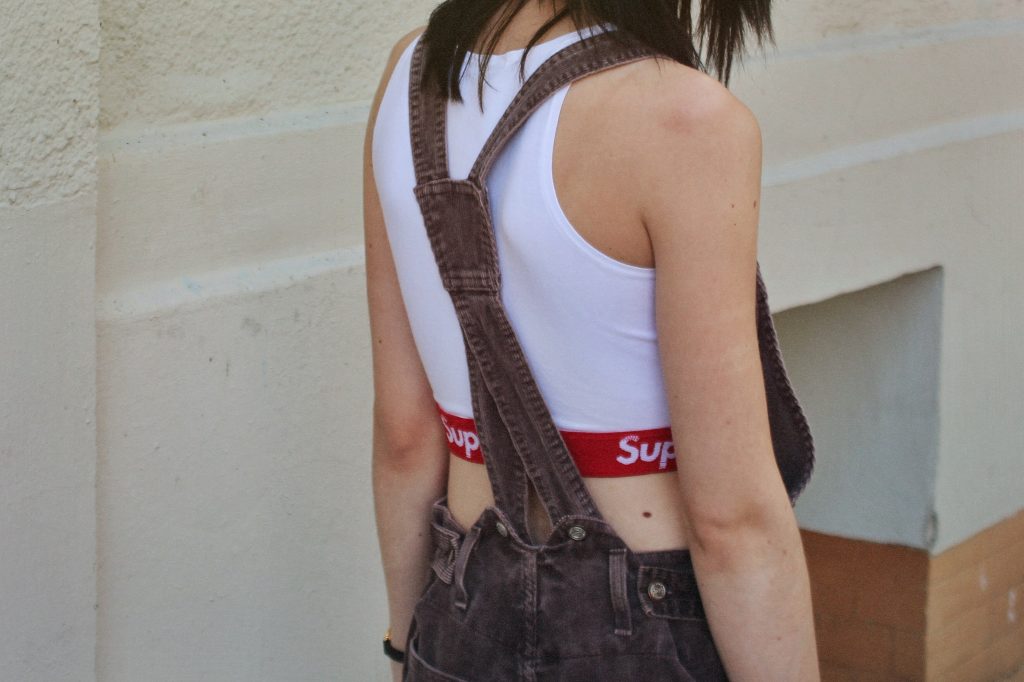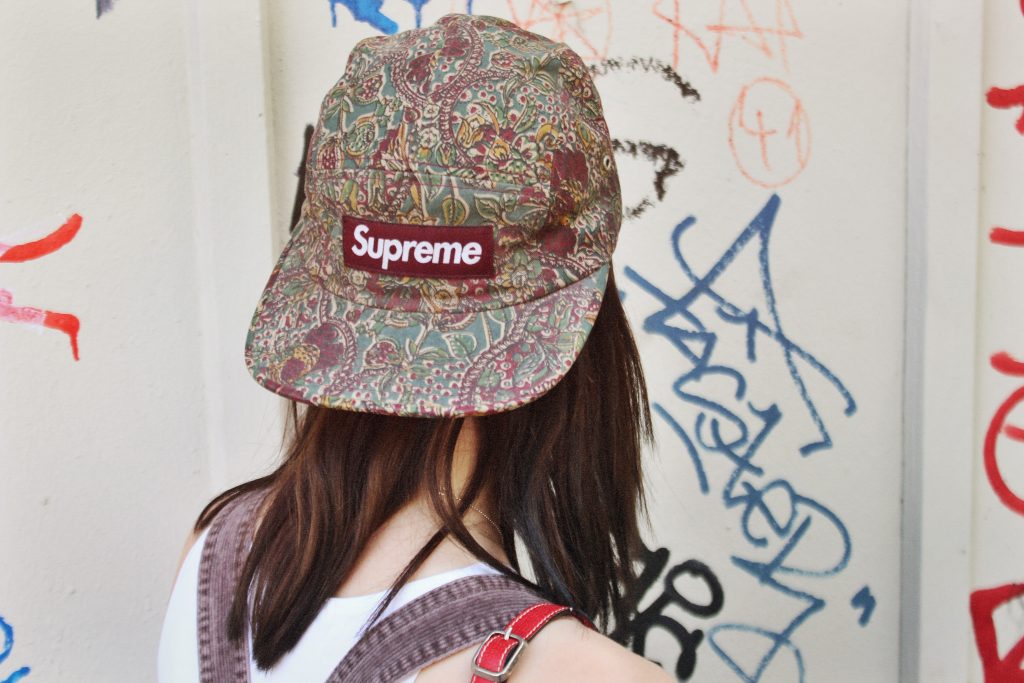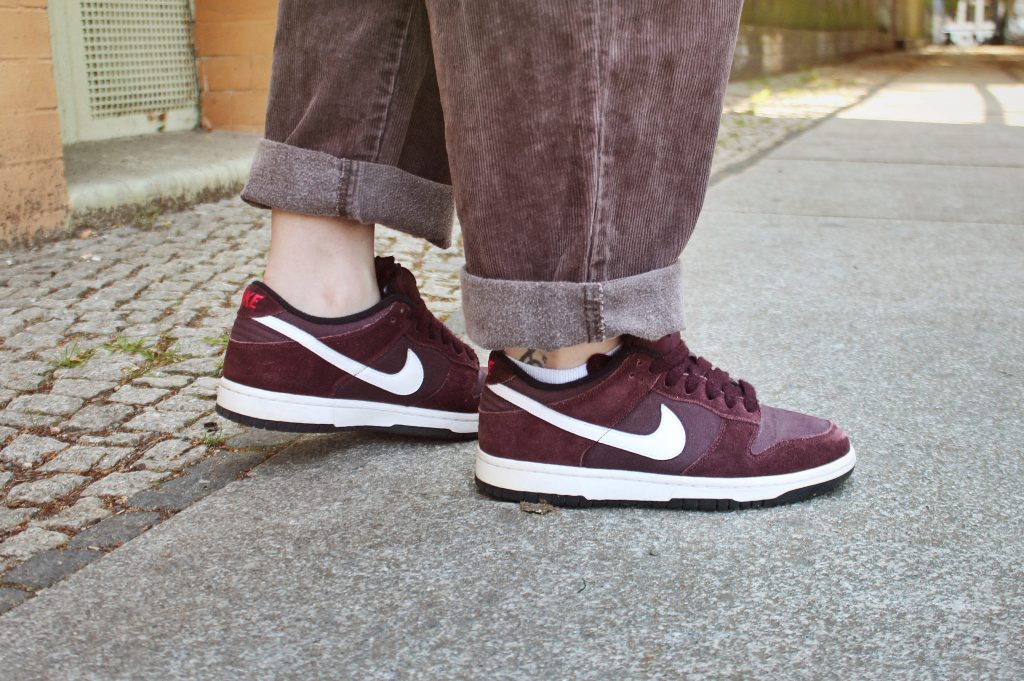 Fotos: Tristan Luckow
Hier seht ihr noch den Inhalt des Goodie-Bags. Die kleine Streichholzschachtel in Form eines Nike Schuhkartons finde ich besonders cool. Auch der Drink war bei dem warmen Wetter sehr willkommen.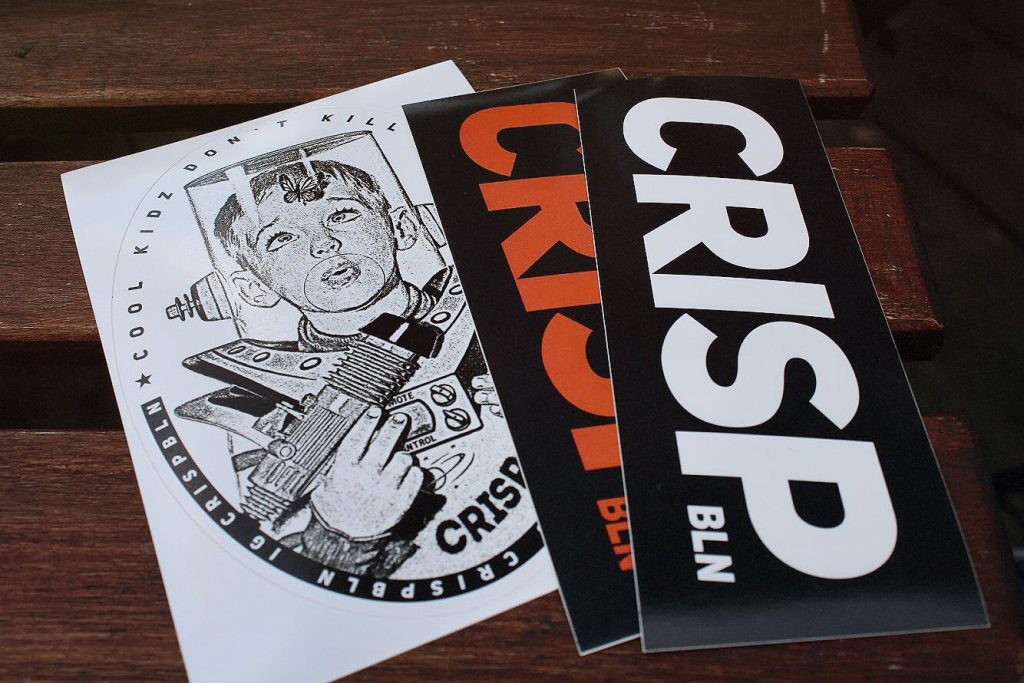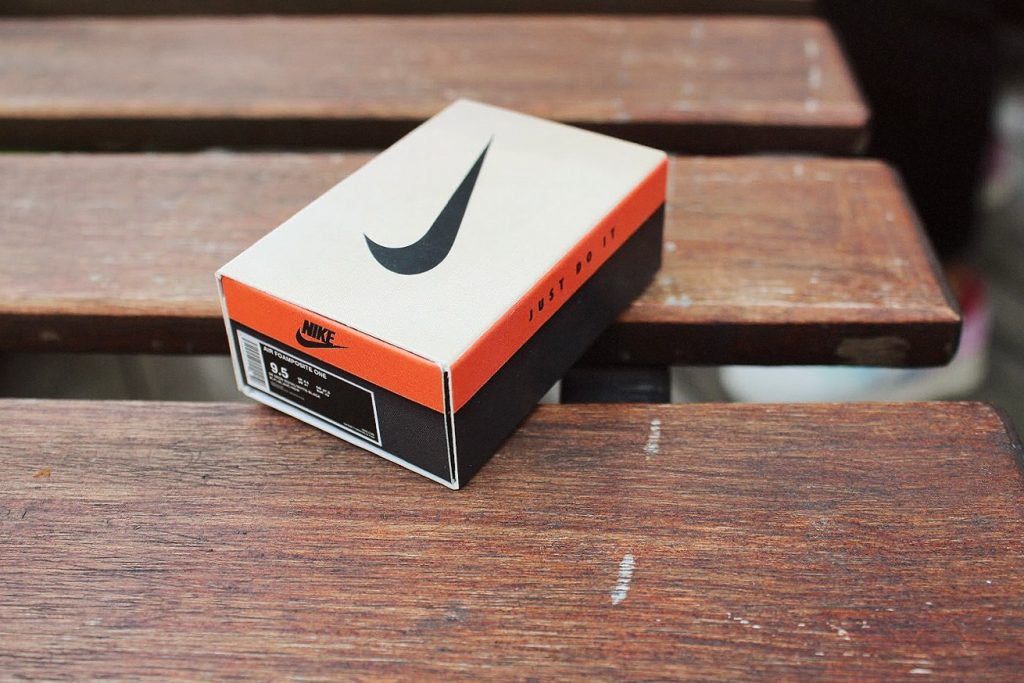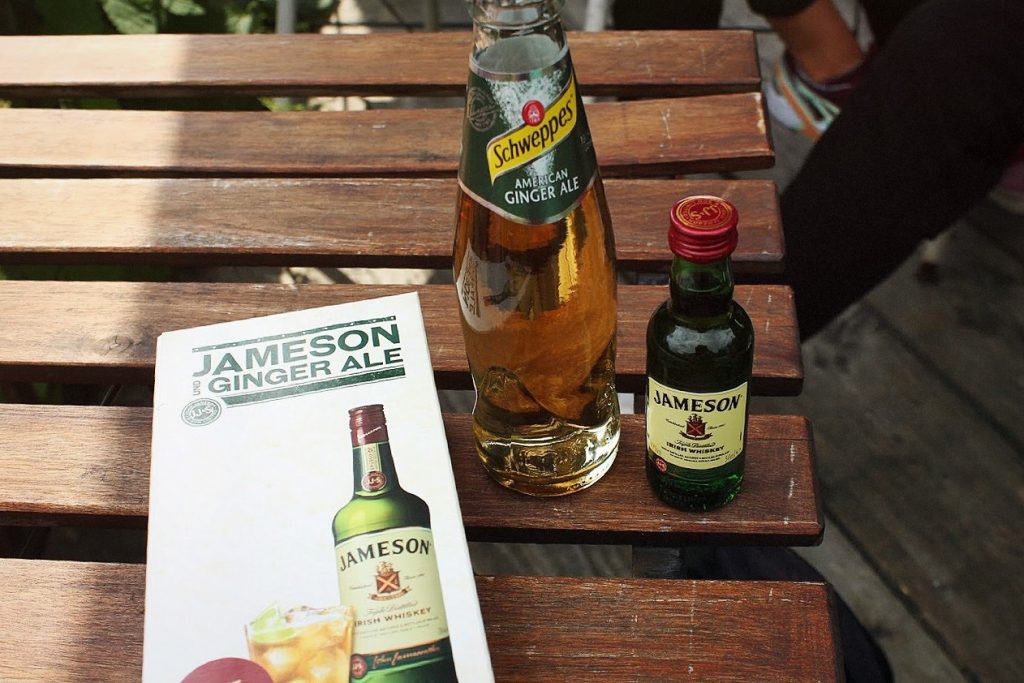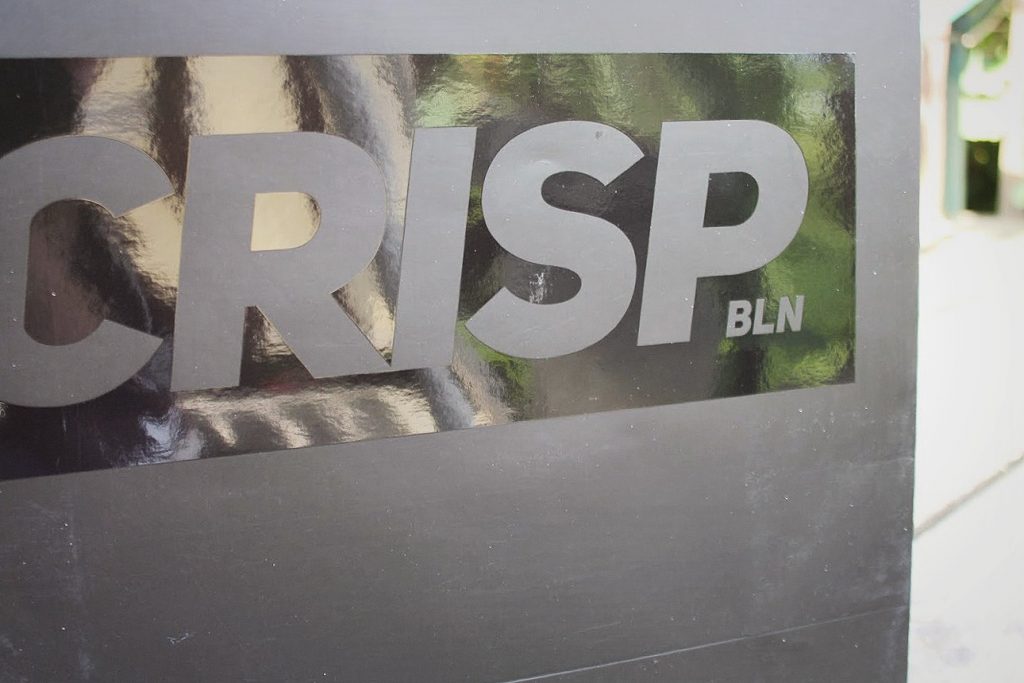 [:en]When I went to the Sneaker X Berg Berlin exhibition I was positive surprised. The last sneaker events I visited were mostly stupid. At this one everything was amazing, the location was nice, the enrty price was okay and everyone received a small goodie-bag. There was a tombola and the people wore different sneaker models. Last years I just saw Yeezys over Yeezys that was fucking boring. The location was big enough so everyone had also enough space to marvel at all the stuff which was for sale. Beside the hall was a big area outside where you could eat, drink and relax. Of course we (Tristan, Bella, Felix and I) visited the garden too and stayed a bit outside. By the way like I told you above there was a tombola. Tristan bought six lots, he opened three and I opened three. The last one I opened was a win, yaay. It´s a olive beanie from Sneakernstuff, which is unisex so Tristan and I will share it.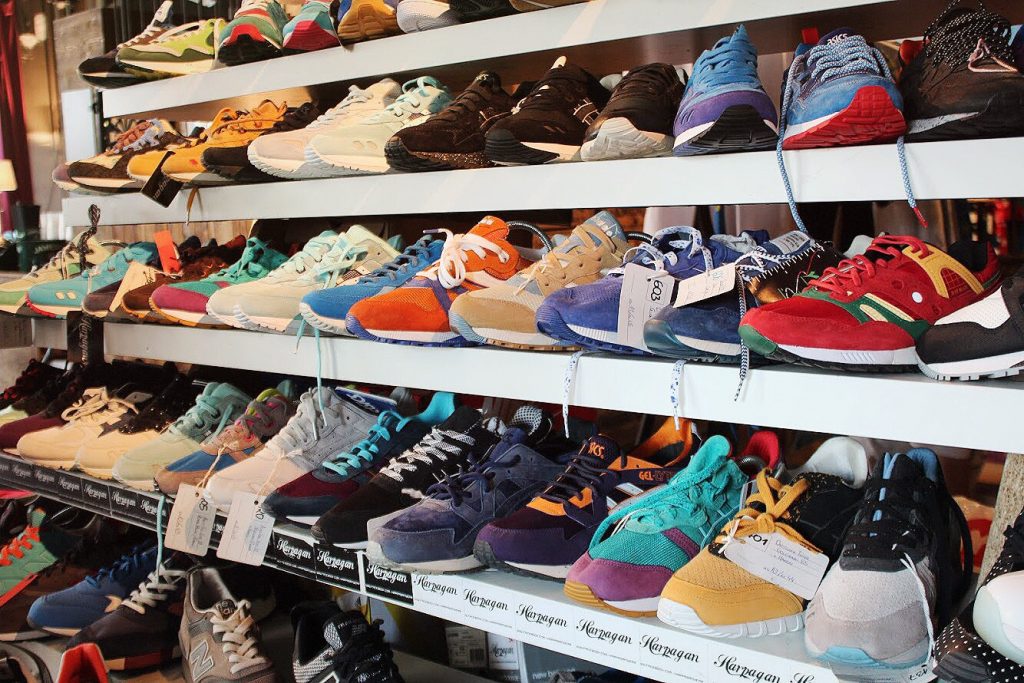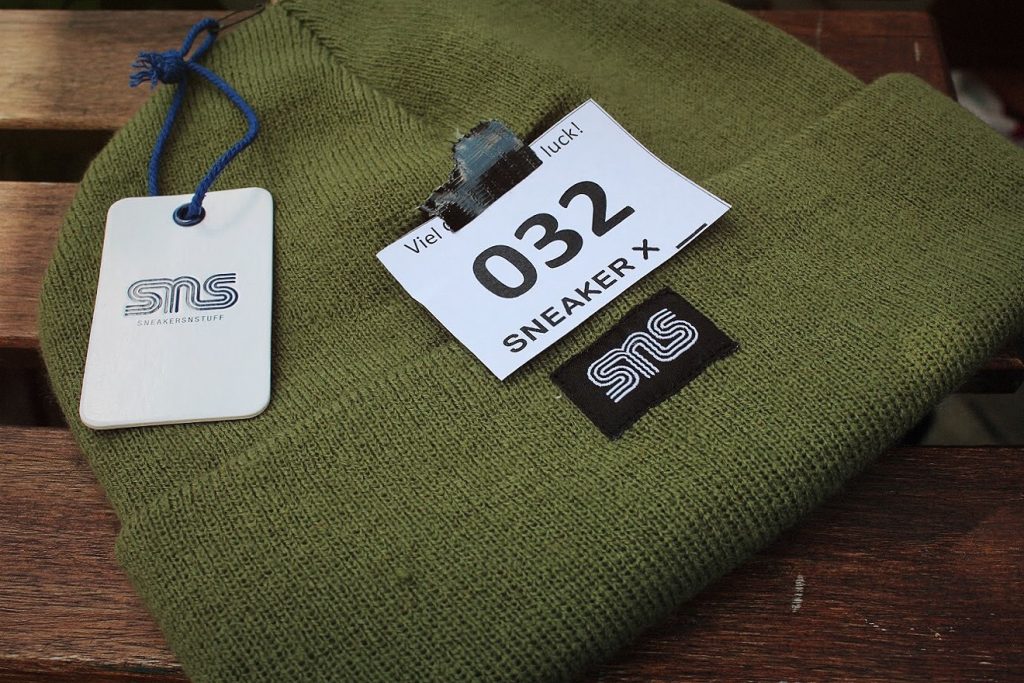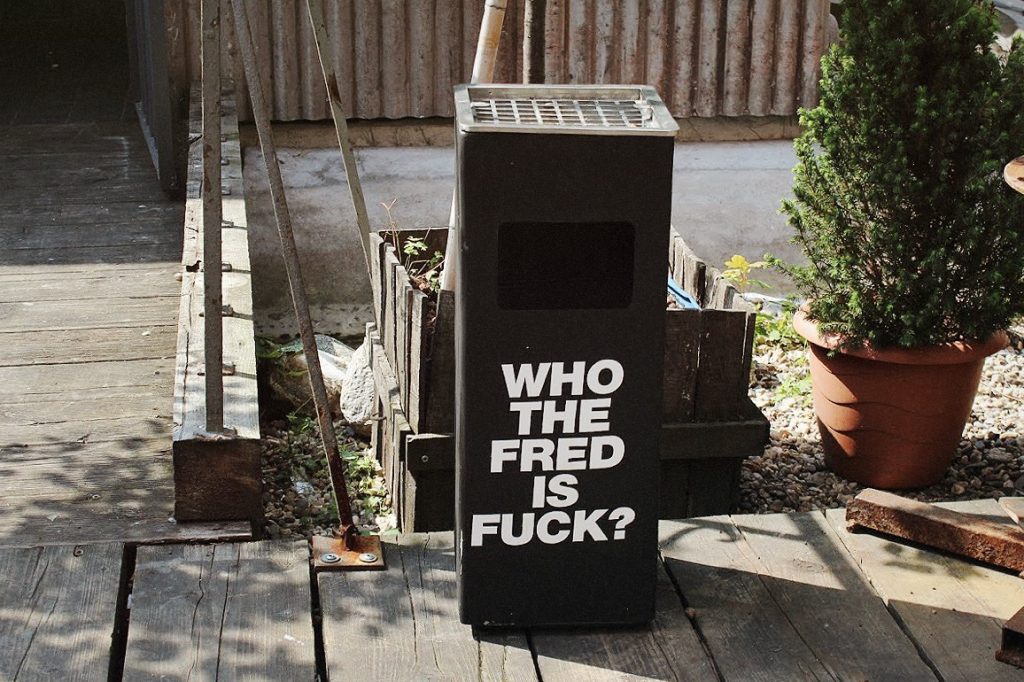 After the Sneaker X Berg Berlin exhibition we went to Burgermeister which ist just a few minutes away from the Festsaal Kreuzberg. We took some food with us and while we were waiting Tristan and I shot our outfits of the day. After this we went back home. I should go out more often, I do this not enough at the moment and that´s not cool.
So let me introduce you my outfit for the Sneaker X Berg Berlin exhibition. I decided to wear dungerees in brown cord from Lee Jeans. I think I look a bit like a clown in them because of the wide pant legs. Not like a crazy clown… like a cool clown. Anyway the top is not from Supreme like it´s written on it. It´s a custom, selfmade. Here you´ll find the instruction. The shoulder bag is from Bally and fits perfect to the other details of this outfit. I totally love the shape, it´s such an eye-catcher. My shoes are some Nike Dunks Low. I don´t know which modell it is, I didn´t find them on Google and they were a present from Tristan. I just know that they´re a sample because there is a big samp with "Sample" in it. The 5-panel is from Supreme and it´s like made for wearing it with these sneakers.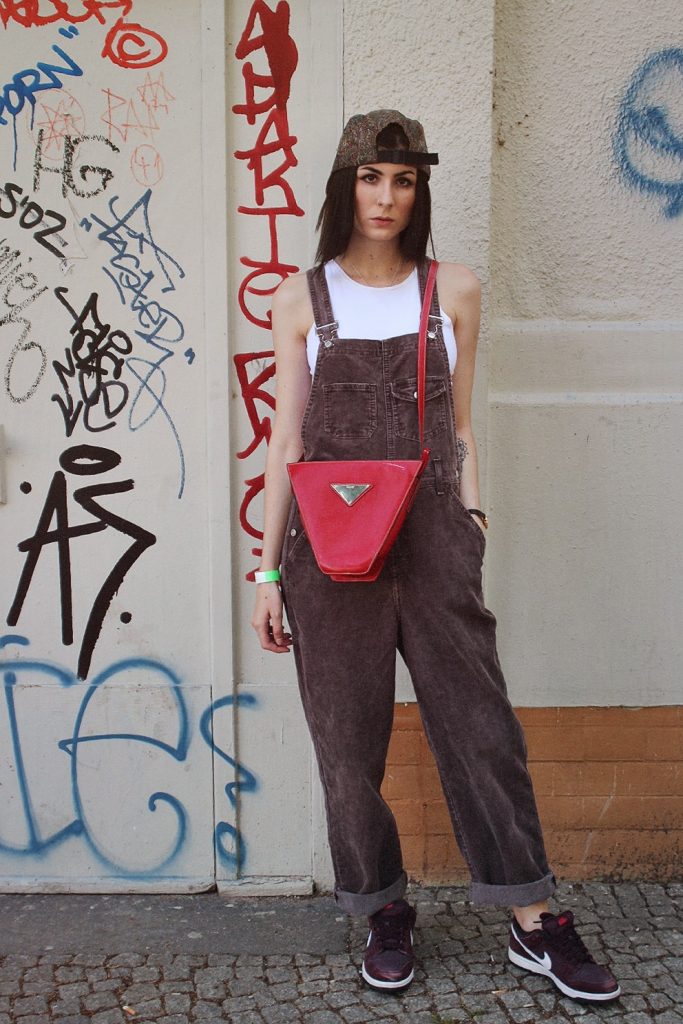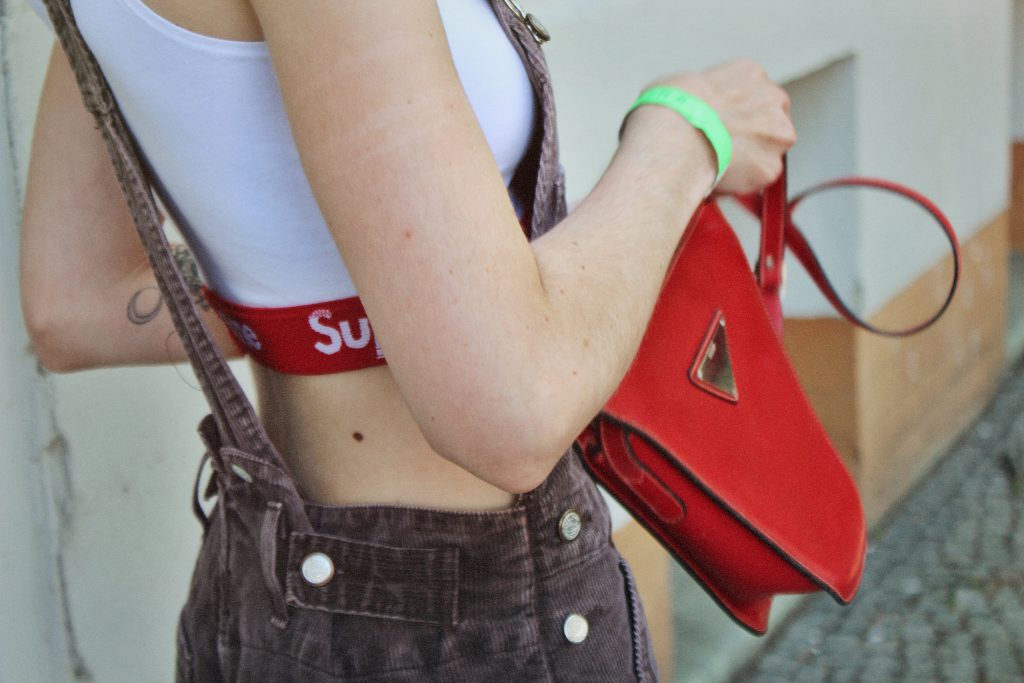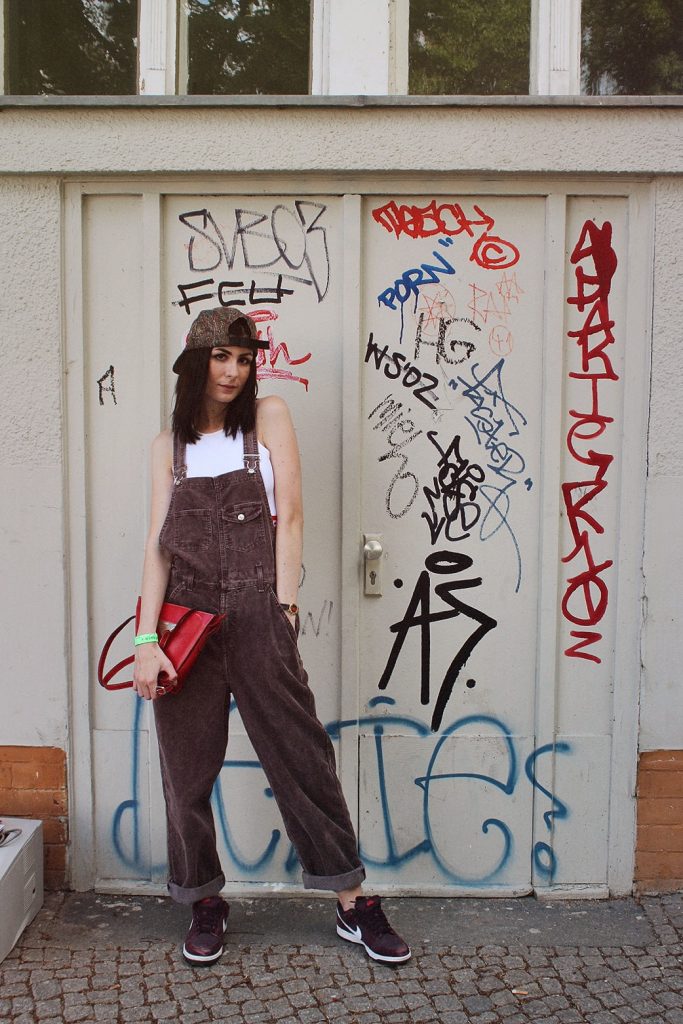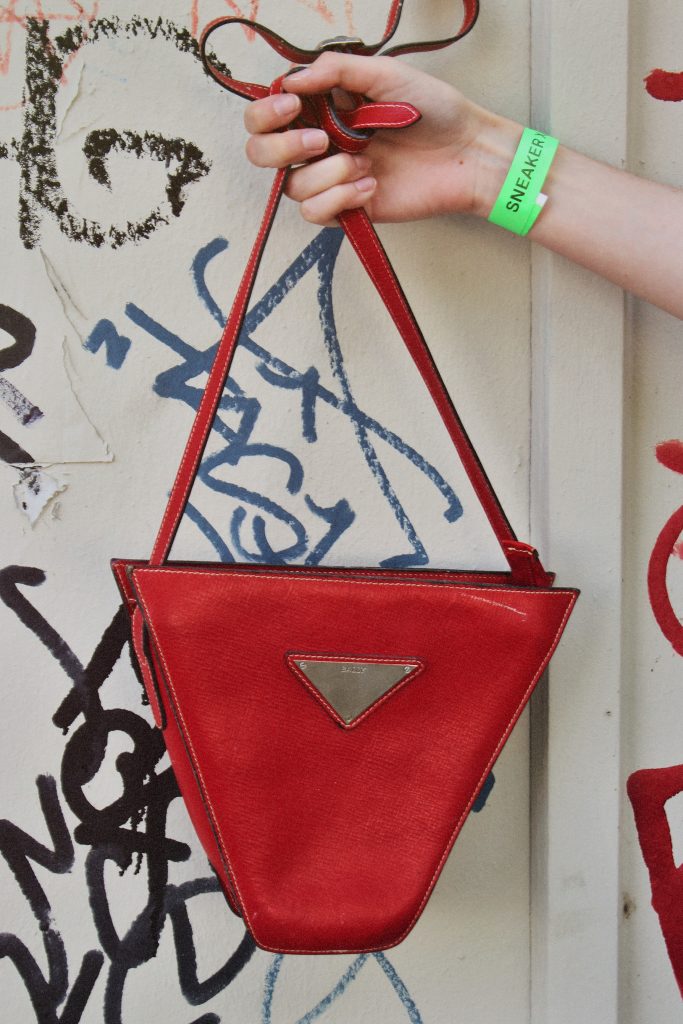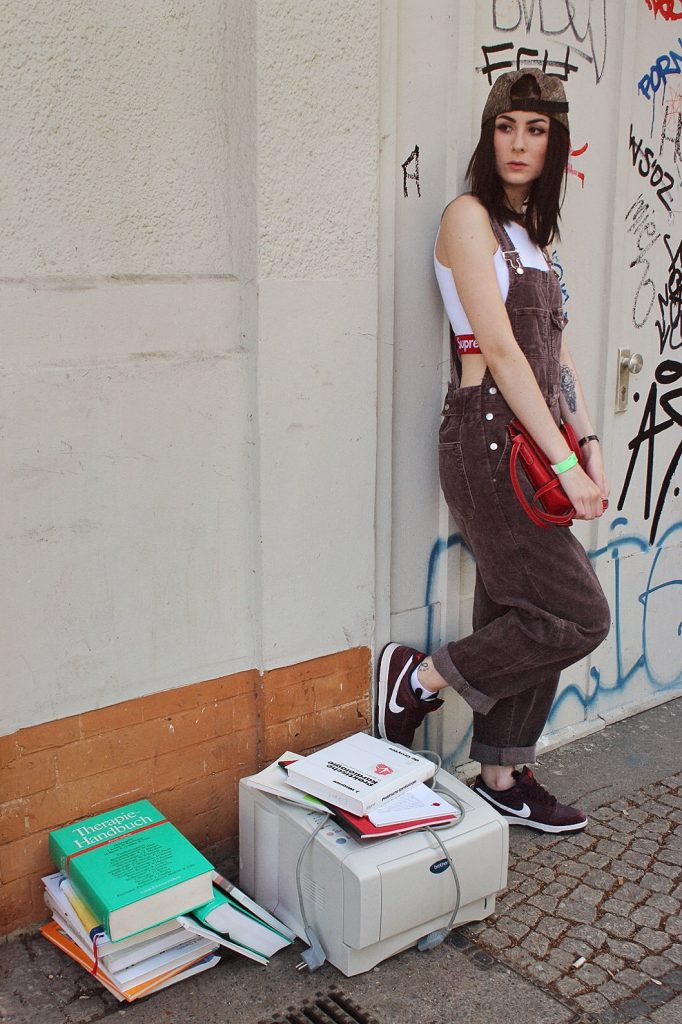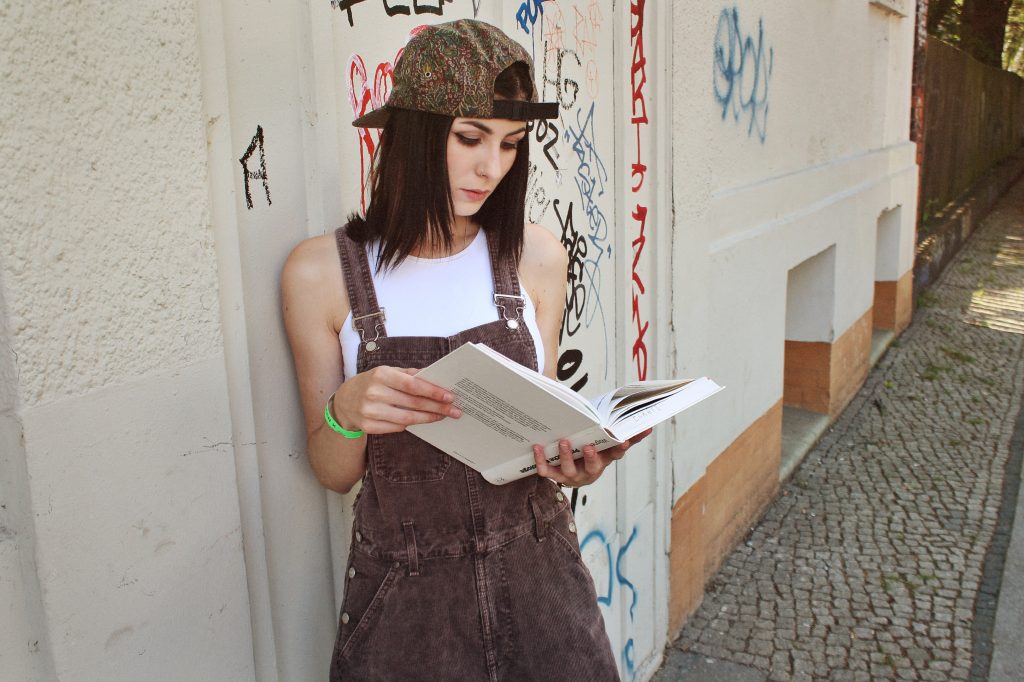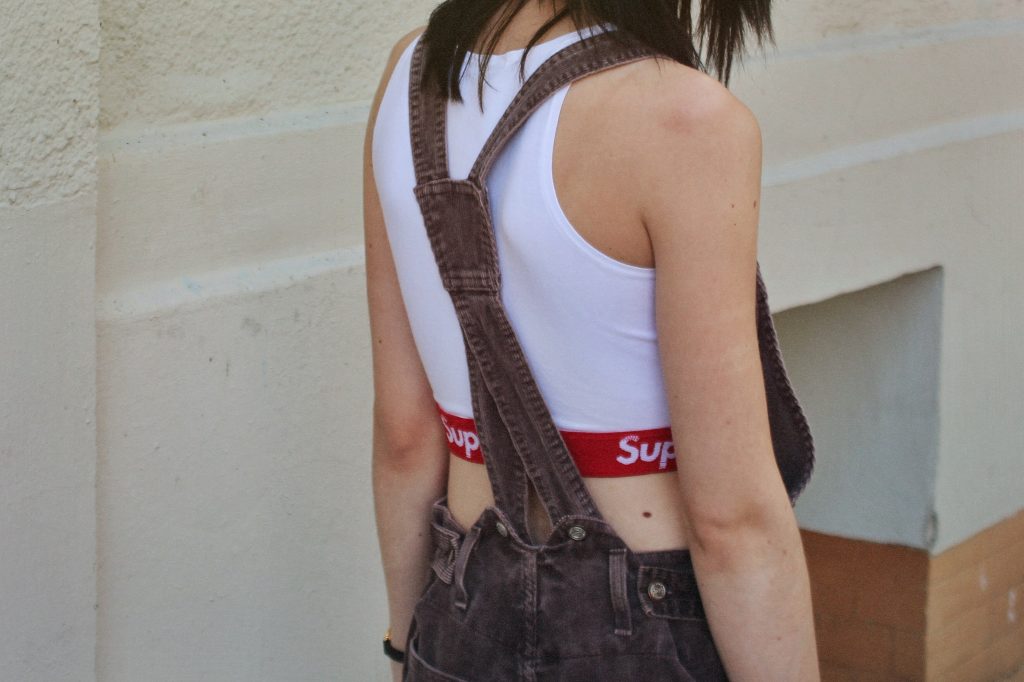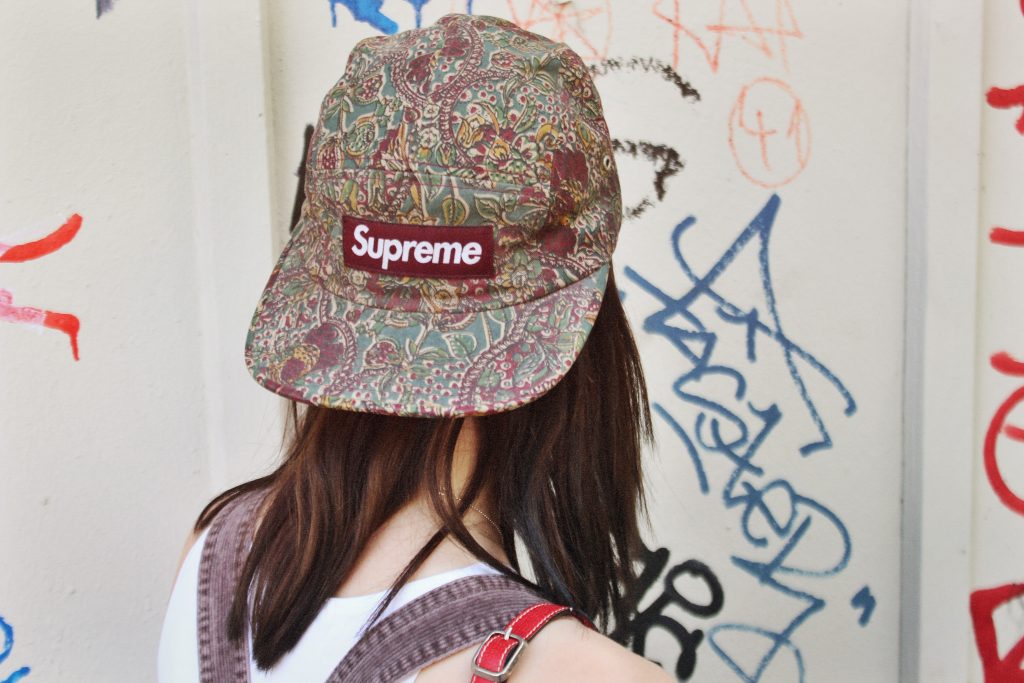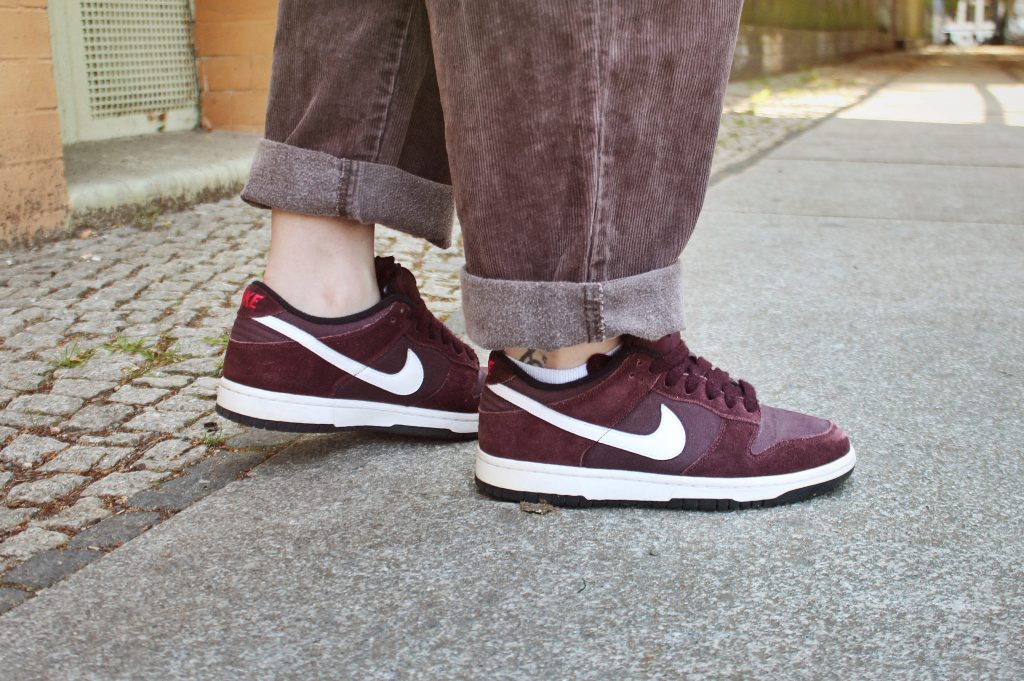 Photos: Tristan Luckow
Last but not least; here you can see the few things from the goodie-bag. I totally love the matchbox which looks like a small sneaker box. The drink was also welcome on this warm summer day.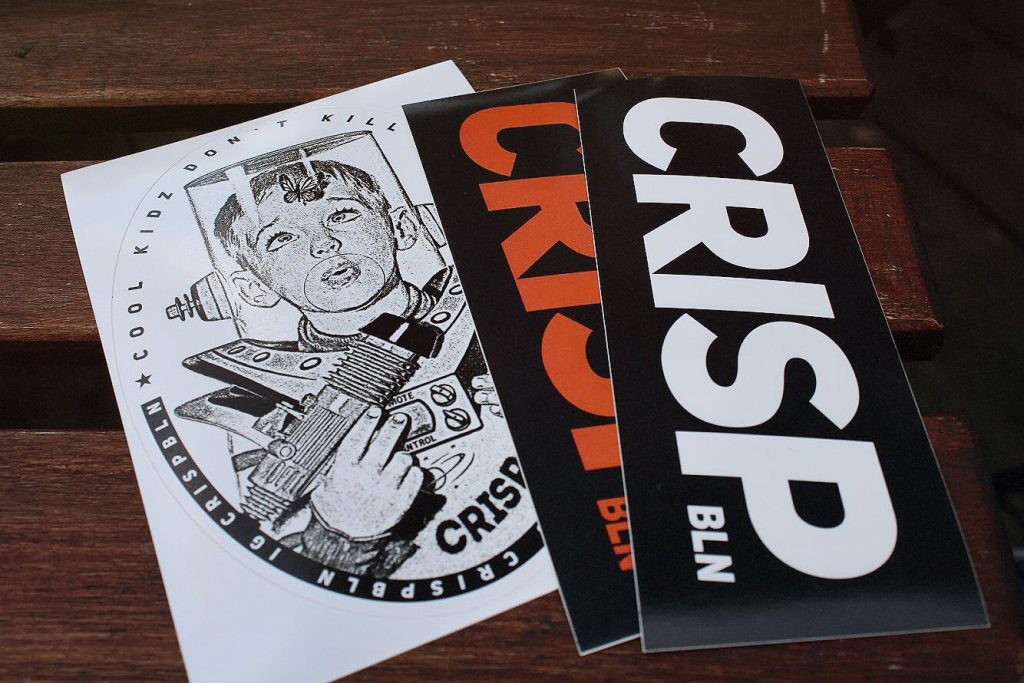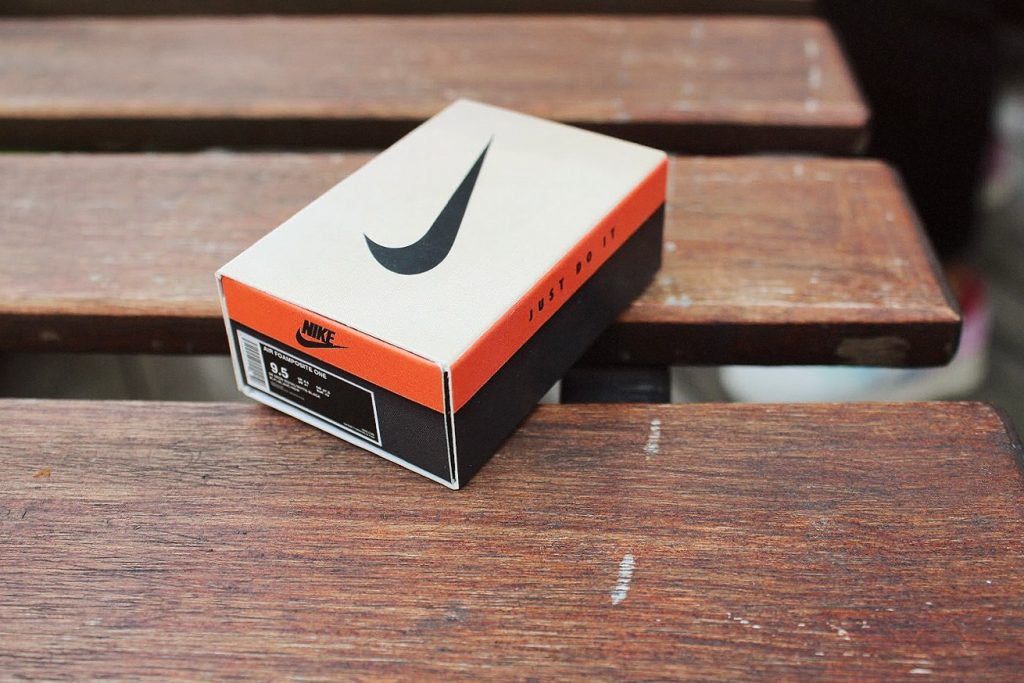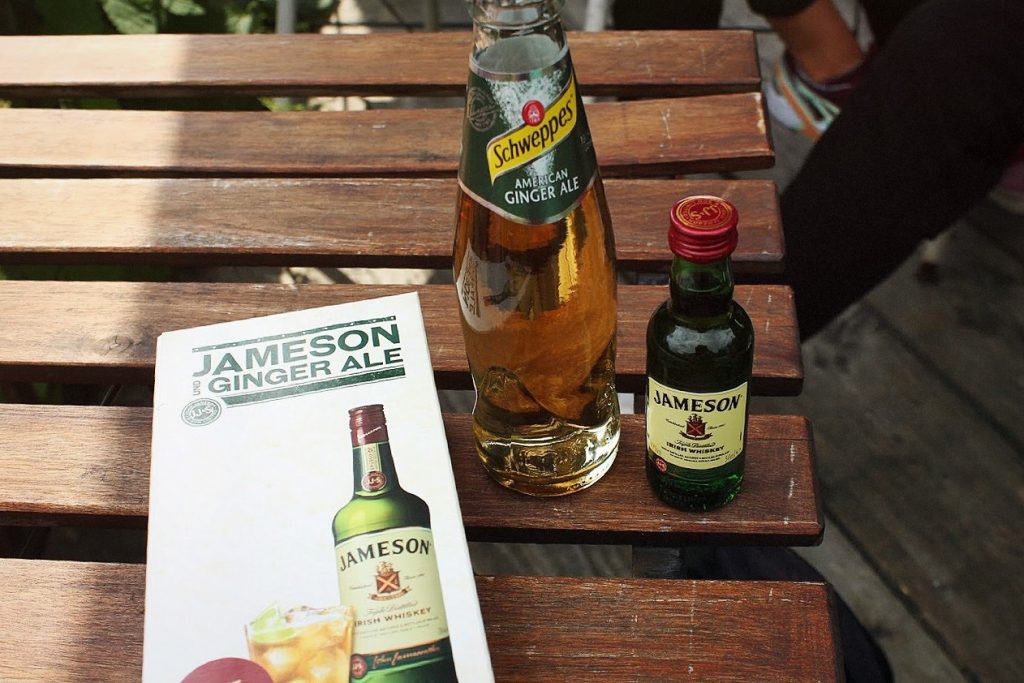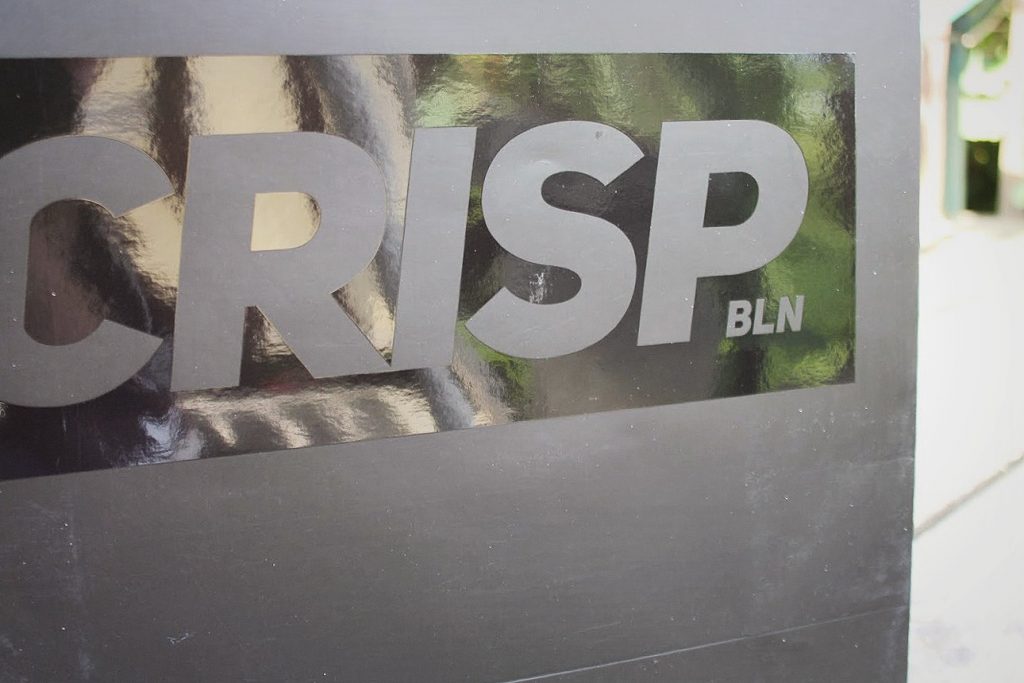 [:]