A big thanks goes to Air Berlin! Only because of them Tristan and I could watch the shows from Atelier About and I´VR Isabel Vollrath!
I had to work on Friday and the shows were during the day so it was kinda stressful. My luck was that the Kaufhaus Jandorf was only 15 minutes away from my company. I wanted to take photos of the shows but you have no chance, if you´re not a pro photographer, to take good photos of the models if you don´t sit in the frontrow. I think that it´s better to present no photos and write more than publish bad photos which don´t show the looks in the beauty they are. For those who want to see the collection figurativ, I have the links of the shows from the Mercedes-Benz Fashion-Week Youtube channel at the end of this article.
The shows from Atelier About and I´VR Isabel Vollrath couldn´t be more different. The I´VR Isabel Vollrath outfits were like a metropolitan girl dream and the looks from Atelier About reminded of a underground ninja which saves the world against a zombie apocalypse. Both shows were in their way awesome! As you know my style isn´t restricted on girly clothes, I wear more often hoodies and sneakers than dresses and high heels.
The first show we visited was the one from I´VR Isabel Vollrath. Her collection was simple in color and pattern. Most looks were in black and white, a few were in different shades of brown. The patterns were also not in a wide range, there were clothes with plaid and plain pattern. The shoes were all high ankle boots, the models looked like their legs go till to the moon. My highlight of the show were the plaid coats and the tulle skirts. I´d love to have them in my closet.
As mentioned above the show from Atelier About reminded of a stylish zombie apocalypse fashion. The clothes were in really different colors but they were held dark, so they didn´t look that different if you know what I mean. There were pullovers which went up to the face and looked kinda like a ski-mask-pullover. The jackets were in a xxl bomber style and all shoes were flat. My favorite piece of this collection was a sweater which had stitched in red love on it and some strings hang down.
On this day I decided to wear my already known coat from my grandmother and a turtleneck sweater from Bershka. I bought this one a bit more than a year ago in London. To this I wore dungarees from Monki. I added a pin from Odd Future to pimp the look a bit up. The fishnet thighs are from Primark and my sneakers are Nike Air Force 1 Low "Seersucker Pack" (here is the link to the full article about this model). My bag is from Bally I thought with this bright color and crazy shape it would be a great eye-catcher.
By the way here are the link to the videos: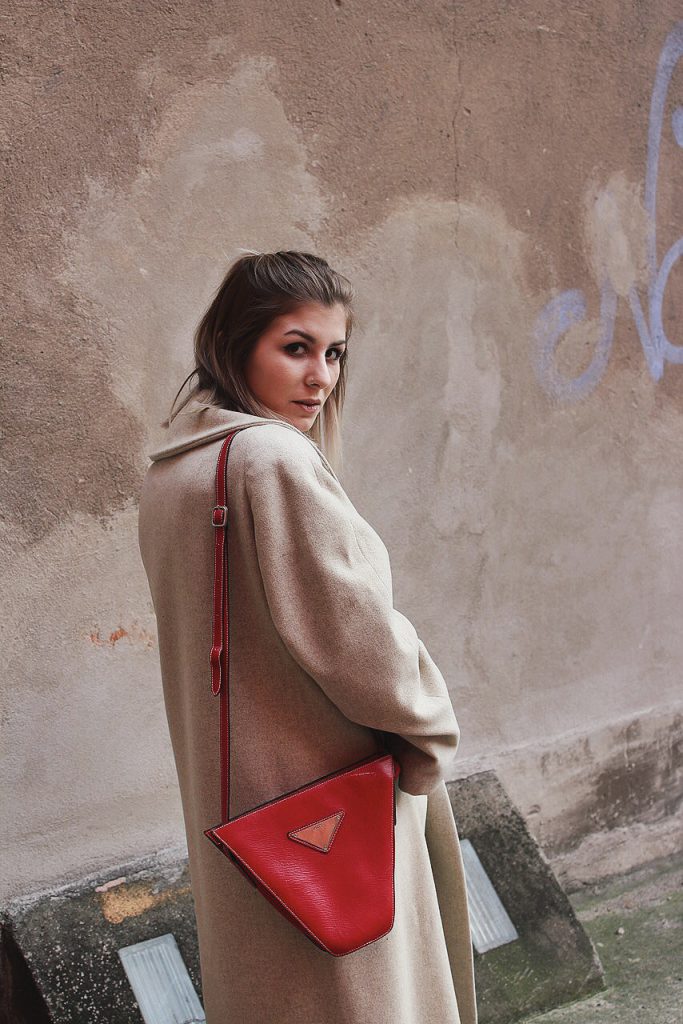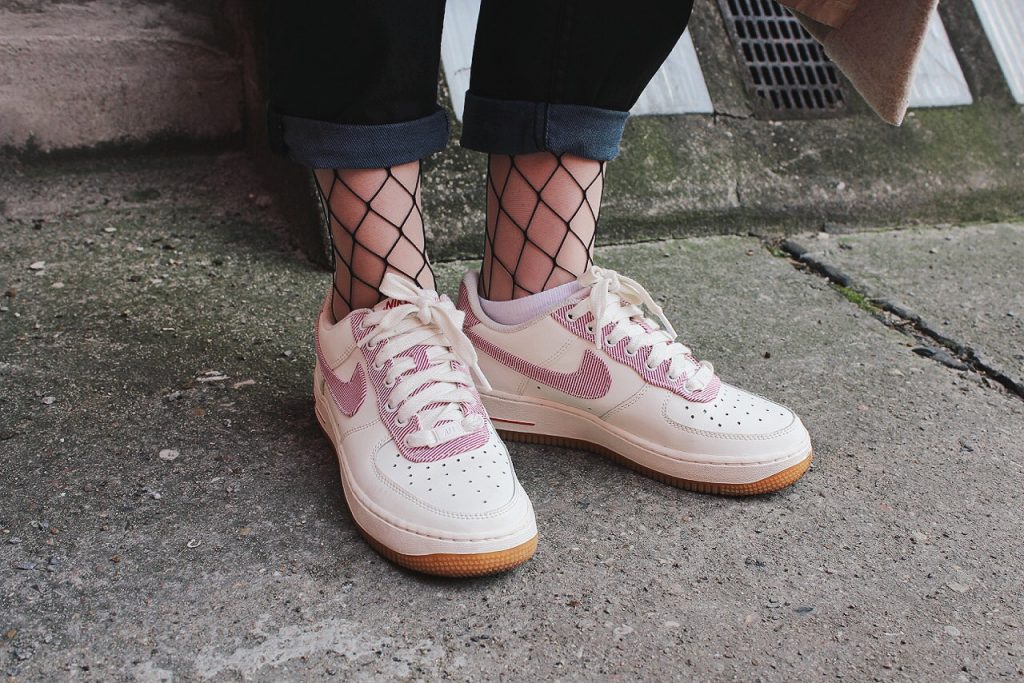 Photos: Tristan Luckow