The Licor 43 Most Passionate Barista Contest or. its German final took place at the spanish Bar Raval (near Schlesisches Tor, Berlin). I visited this event with my boyfriend and two more friends because I kindly was invited to it. The contest started with its first challenge by lunch time, we unfortunately made it only to the second one. All baristas had to create a drink with Licor 43 Original and coffee, every creation was completely different. The price of this competition was a flight to Barcelona with the possibility to win the title as international Most Passionate Bartender.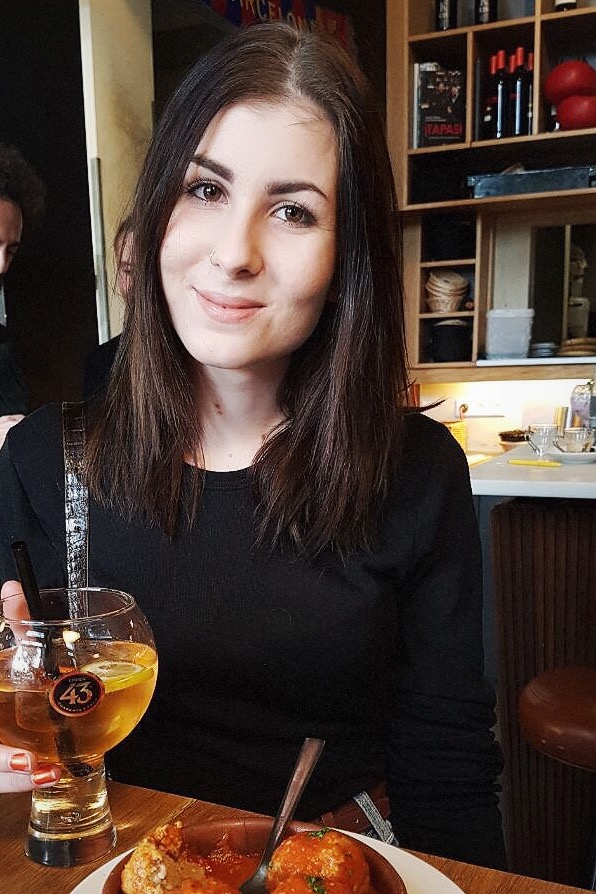 When we stepped into the bar the event was in full swing. Beside the contestant and the professional jury were only a few people present. The atmosphere was really relaxed and harmonious. They decorated the location very pretty with a lot Licor 43 light signs and bottles. We were greeted warmly and got directly a drink. There was also food but they took it away when we arrived, they unfortunately finished eating a few minutes before. The drink we got when we arrived was so delicous that we asked for the mixture. It´s a really easy and yummy one, so I don´t want to withhold it.
Recipe:
50 ml Licor 43 Original
a bit lemon juice
a small bottle of Rose Lemonade by Fentimans
ice cubes
a lime slice
We followed the contest excitedly and let us surprise by the creativity of the contestants. Before we left the event we had a small good bye talk with the organizer and got some mini Licor 43. I´ll take them for the drink I showed you above! This will be the first "real" alcoholic drink I ever mixed by myself. The only thing I made before was a Vodka Redbull. Yeahh laught at me but I ceded things like this to the pros.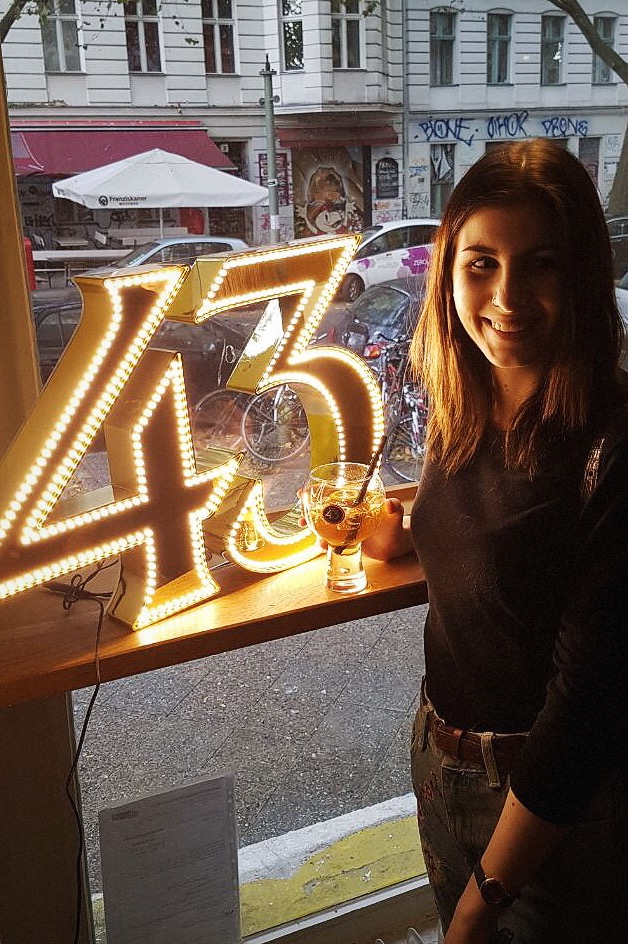 Conclusion:
The baristas and jury members spoke pianissimo, a microphone would have been a good idea. Beside this was everything really cool. Nice people, nice atmosphere and nice drinks. Well yeah, to be honest a few snack would have been also great but thats complaining on a high niveau.
Last but not least; my outfit of the night. We made all pictures with my boyfriends smarphone thats why the quality isn´t the best. I didn´t plan to make photos of my outfit, I didn´t even plan to make a blog post about this event. You need to know that I visit many events at the moment and I can´t write about every one. I mean the focus is not on events here. Well but this one was really nice and I started to write and now we´re here. Well, the thin black sweater is so perfect for warm autumn days. I have no idea where this sweater come from, it just appeared in my closet one day. My mom jeans are from Topshop, I bought them like one year ago at KaDeWe. I totally love the flower embroidery! The belt is an old one from my Mom, she wanted to throw it away and I was like "nooo" this belt looks so good. Now it´s mine… My sneakers are Nike SB Dunk Lows, I don´t know the exact name of them but there is "sample" written in it. My boyfriend bought them for me at Paul´s Boutique some months ago. I also wore a trench coat from Vero Moda and some matching sunglasses to this outfit but just outside. Yeah, like I already mention it – this was not planned. My accessoires were just a small vintage Gucci watch and a coro leather bag which is also from Gucci. I bought the watch here in Berlin and the bag in London, totally love both pieces.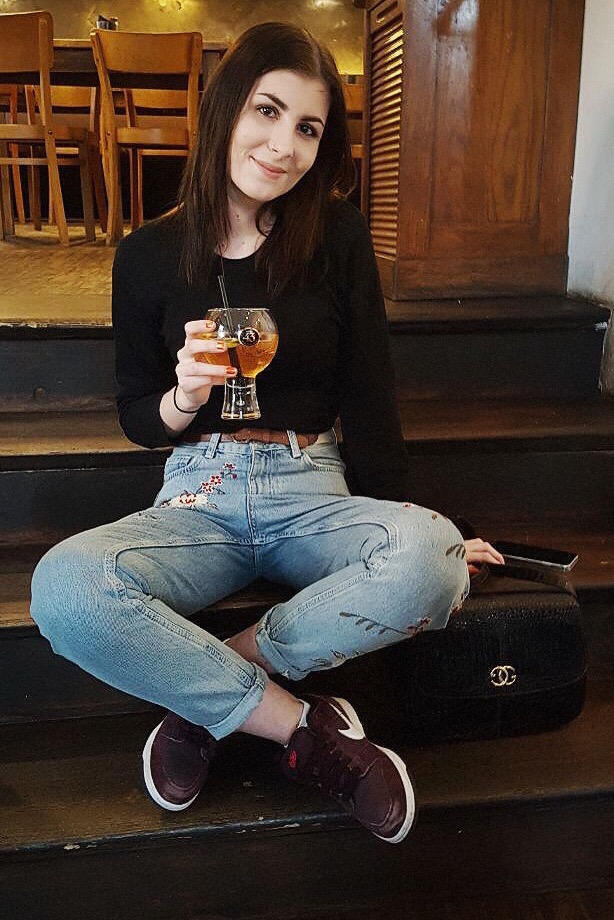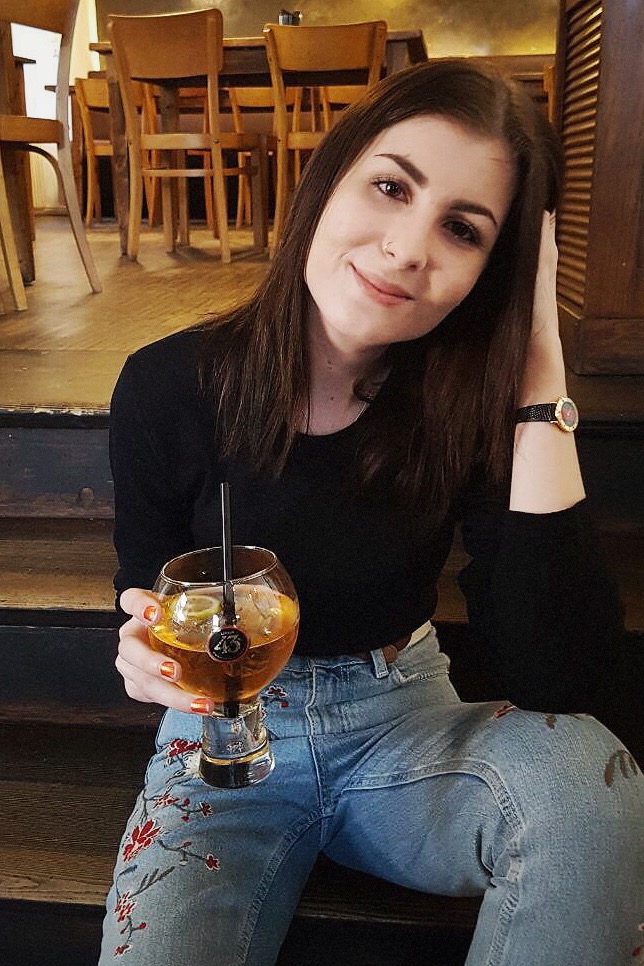 Photos: Tristan Luckow
A big thanks goes to the Licor 43 team, which invited me for free to this event.