With (almost) daily 20 degrees and more, you can say that spring has arrived in Berlin. That's why today I present you my first official spring outfit of 2018. I can't write enough how much I love spring. I think there is no better season for fashion (and to be honest everything). In winter you have to wear thousands of layers and in summer often even one feels like it's too much. Spring, however, the temperatures are in the T-shirt and jeans area, which is just fantastic in my opinion. In addition, you can see at this time of the year most flowers and they motivate just a bit more next to the warming sunbeams.
These photos were taken in the heart of Berlin after a little vintage shopping tour with my boyfriend. The weather was just perfect, I mean what more could you want than 23 degrees and sunshine?! My outfit is actually pretty simple but because of the statement pants with orange camo pattern quite an eye catcher.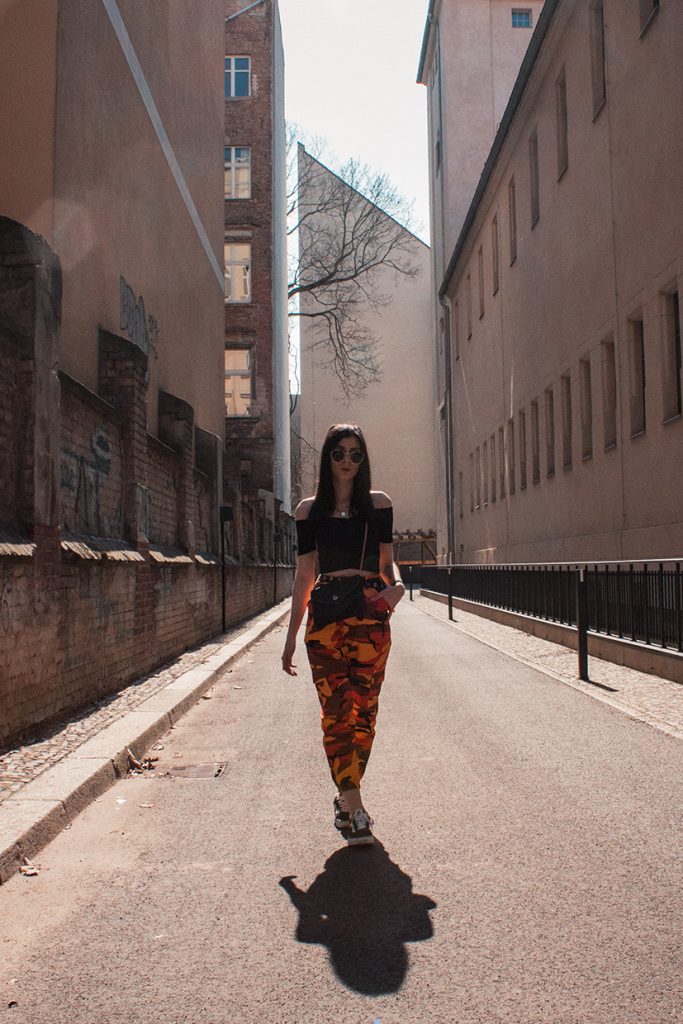 The pants are actually to wear on the hips and are therefore a bit short on the legs. But I think they look a lot better on me high waisted. Incidentally, I bought the pants on eBay, like so many things right now. I have to say I'm totally into eBay at the moment and no I do not say that because I get money for it. It's just online shopping for cool Vintage Pieces and Vintage is most fashionable to me right now, like new. I think that these camo pants will probably be one of my favorites for this season. By the way I bought them as new pants, they're not vintage. The label was Japanese so I have no idea what brand they really are. As much as I order from Japan, I should learn a few words maybe.
To keep the pants where they should stay I took a cute belt form Brandy Melville. I bought this one a short time ago in Switzerland. Beside the camo pants I have chosen a black cropped off shoulder top in black from Primark, it's so simple yet so special in my opinion.
My shoes are a pair of low Old Skool Vans which just match perfectly with the whole look – yes, yes I know I wear them very often at the moment. The small black shoulder bag is from Dior and I got these sunglasses just last weekend at Primark, as well as the gold hoops. The orange ring, which fits just great to the pants, was a gift got from a colleague. He is probably from a Kinderüberraschungsei or something like this but I like this ring really also as an adult person.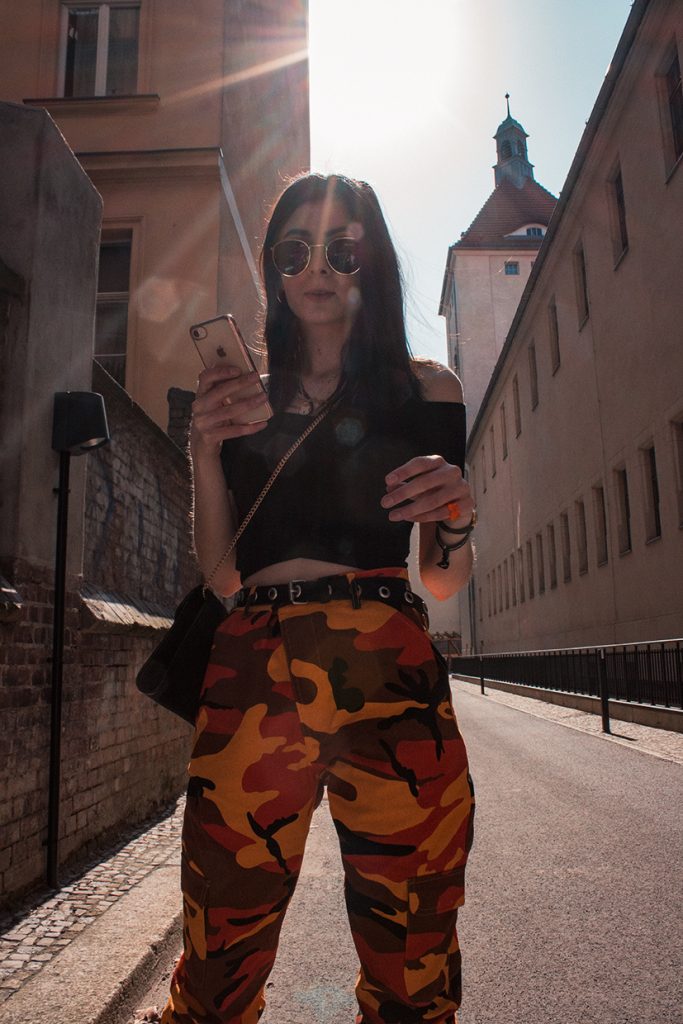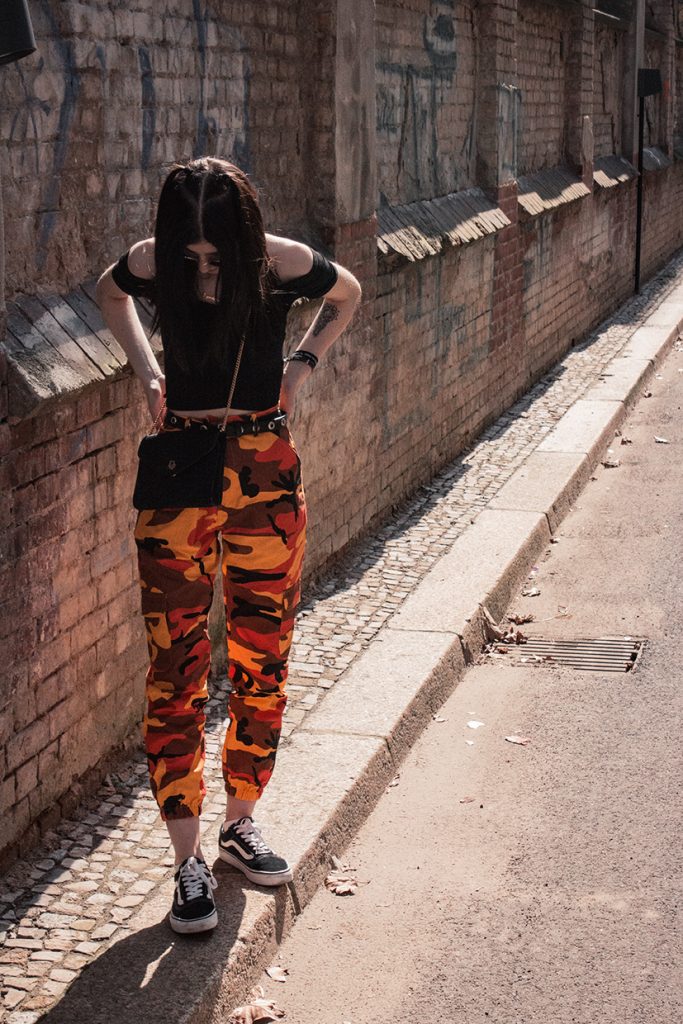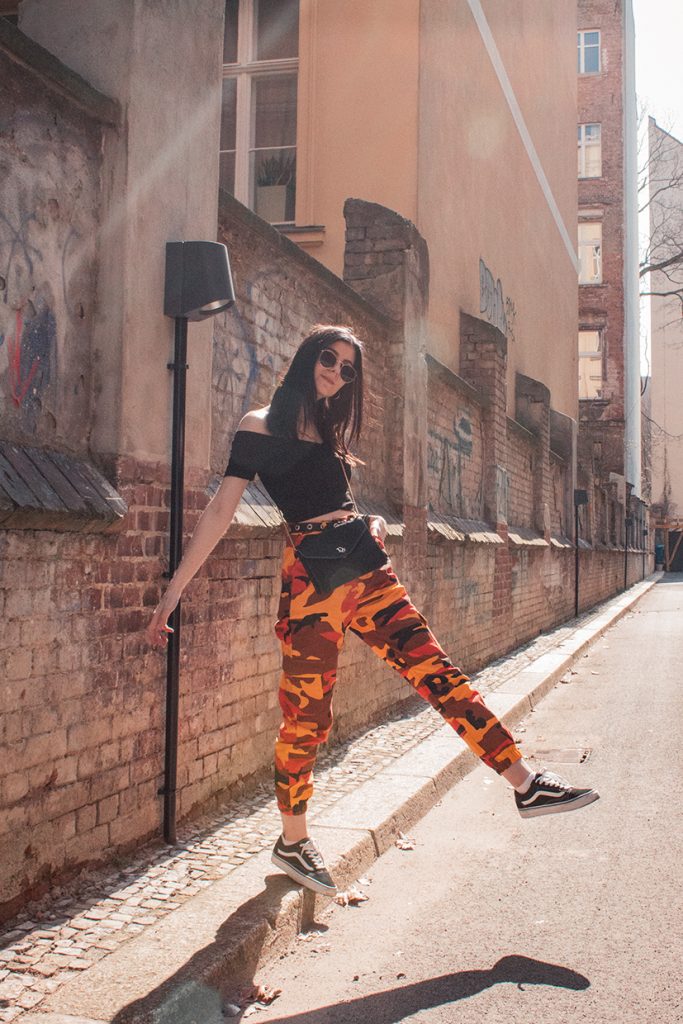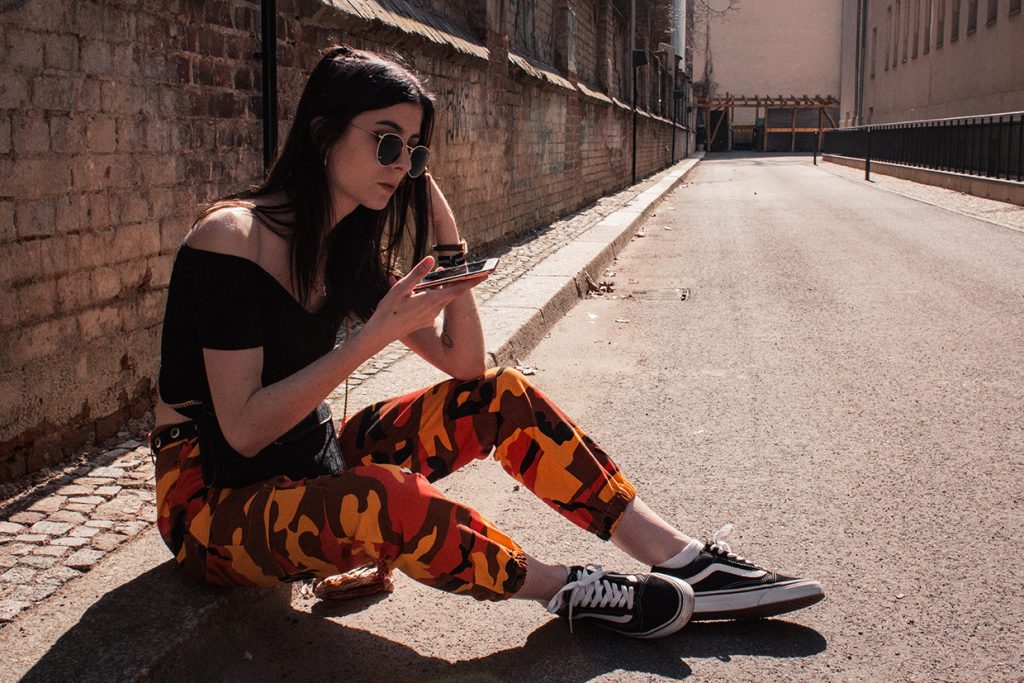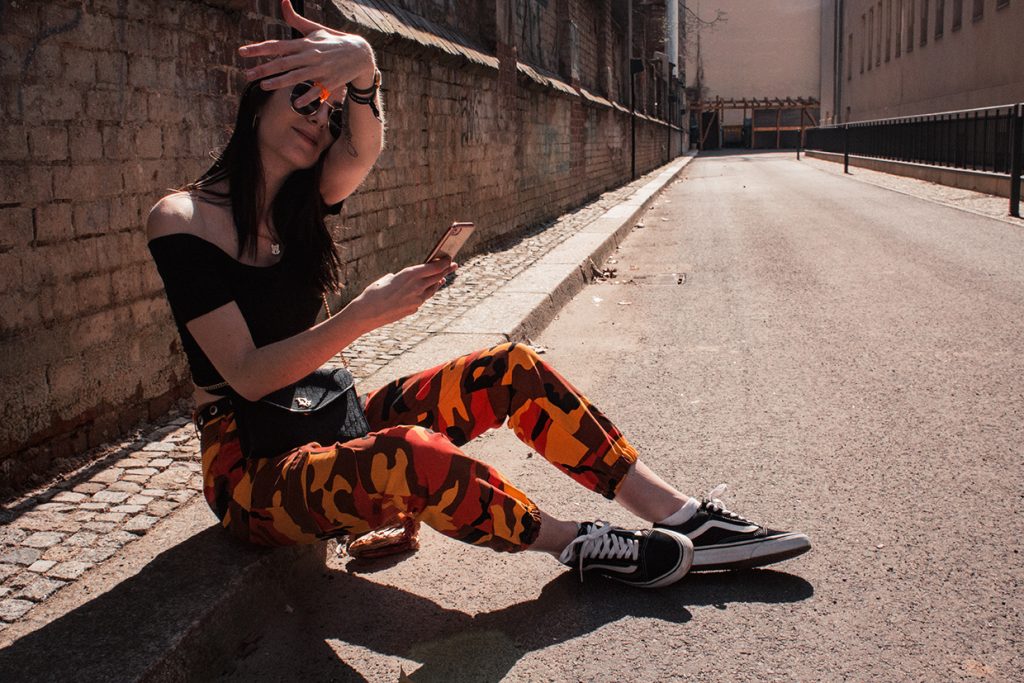 Photos: Tristan Luckow
Shop my style (advertising link*)
I have here some similar piceses, so you can style the look I just presetnted you.
If you can´t see any products you should deactivate your adblocker.
* Transparency: The links above are affiliate or rather advertising links. That means that I get a small percentage participation if you buy something through these links. You don´t  get any disadvantage or costs.