The forests are great, they have something magical. Especially when it's a cloudy day, you can feel like you're in an enchanted fairy tale. My cozy winter outfit, which I am presenting today, is not a flowing dress with a cape – it is more like a modern version of it. Hence Enchanted Forest meets street style.
My cloak would be the beige coat that I've been wearing almost every day for years during the colder days and it's originally from my grandma. There is not a lot color in this cozy winter outfit, but if you had to call something an eye catcher, it would be this coat. Otherwise I'm all-black-everything with a comfortable hoodie from the Lil Peep Merch collection and a pair of skinny jeans from Tally Weijl. On cold days this is my absolute favorite combination, in my opinion it couldn't be more comfortable and (on the fast) more stylish.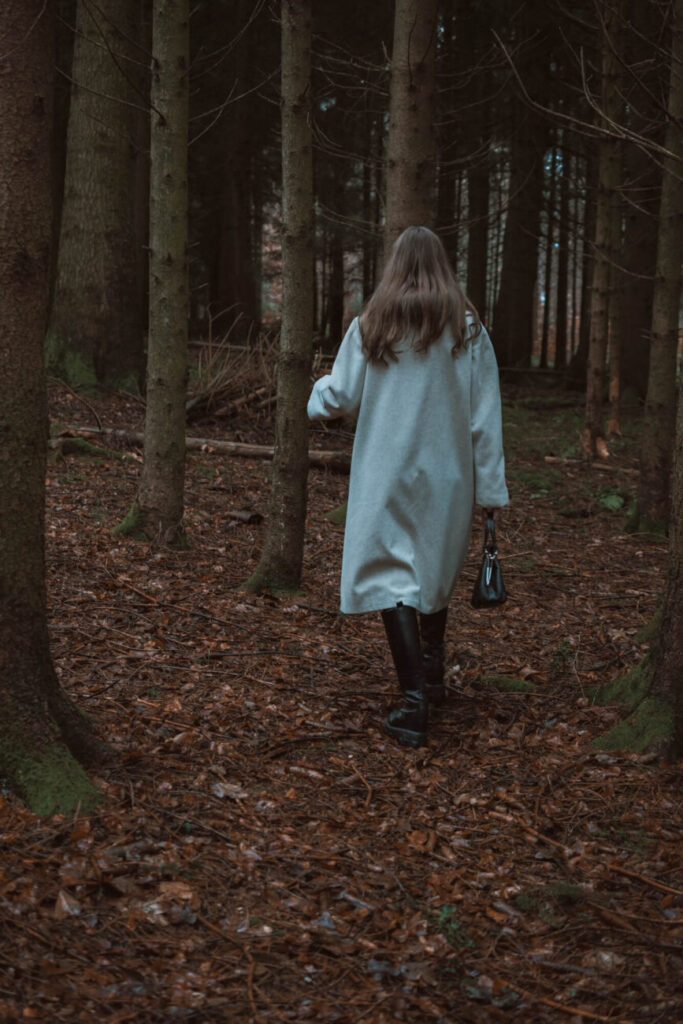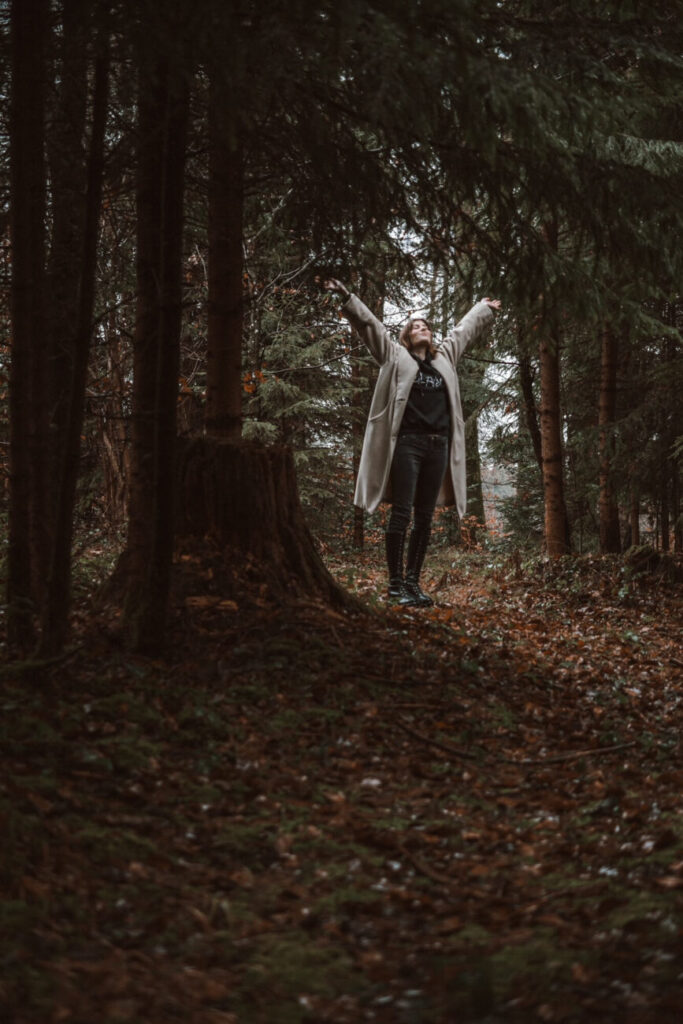 When it comes to accessories, I also stayed with black. I got the chunky boots last winter (in this article you see how to style them in a girly way) and I think they are a must-have for this season too. The elegant bag is vintage and I received it from my parents for Christmas. Only with these two pieces, you can see that they come from two different styles but simply fit together with the right outfit. But that's also the nice thing about fashion, experimenting with it.
What aswell would look chic with such a kind of cozy winter outfit would be a black felt hat – makes the whole look even more adventurous.
By the way, look what we found beside the beautiful liana ring – a small fairy village! When I was I child I loved to make these.
If that wasn't enough coziness for you, I have something suitable for you on the subject of the interior. Namely, I recently created an article with my personal top 5 home gadgets for the winter.