It's that time again, we are in the middle of Berlin Fashion Week. Well it's the last day so maybe we're more like at the ending of it. As every year, the week started for me and Tristan with the Fashion Hall. I'm doing a review at the end of all the featured outfits, so understand that I can't tell you too much about the shows and stuff now. Since I have visited many more events this year, the contribution is accordingly also more extensive. I have also synonymous VLOG material squeezed so be curious about the review post. First of all, I introduce you to my first MBFW outfit in the 2000s style.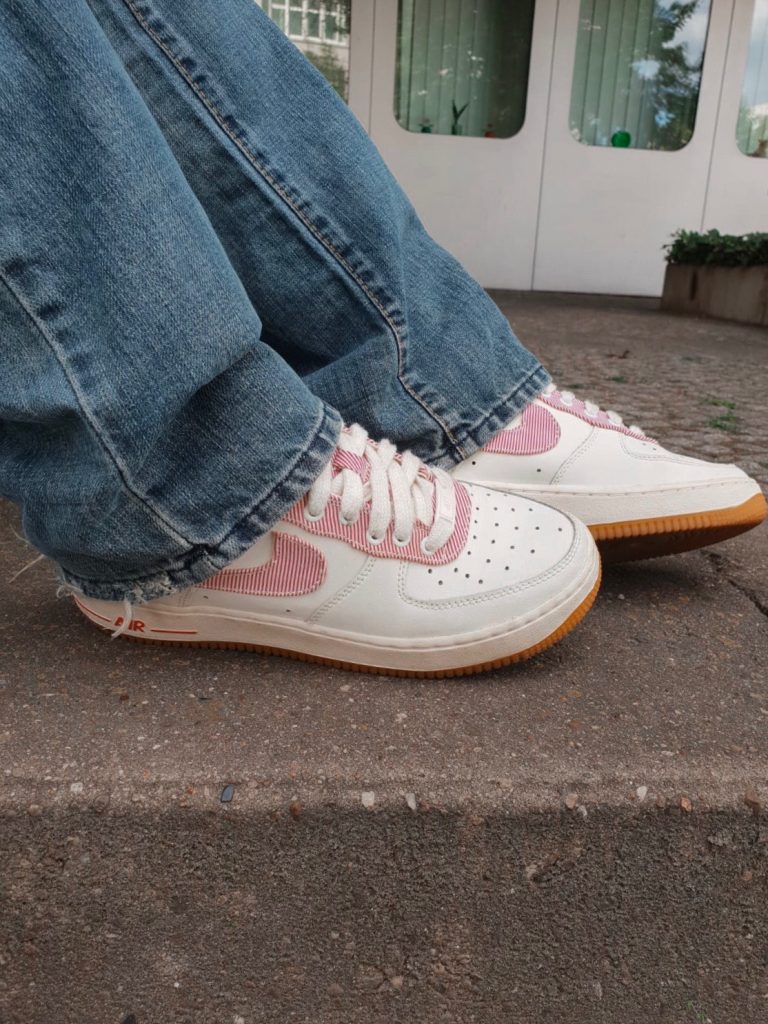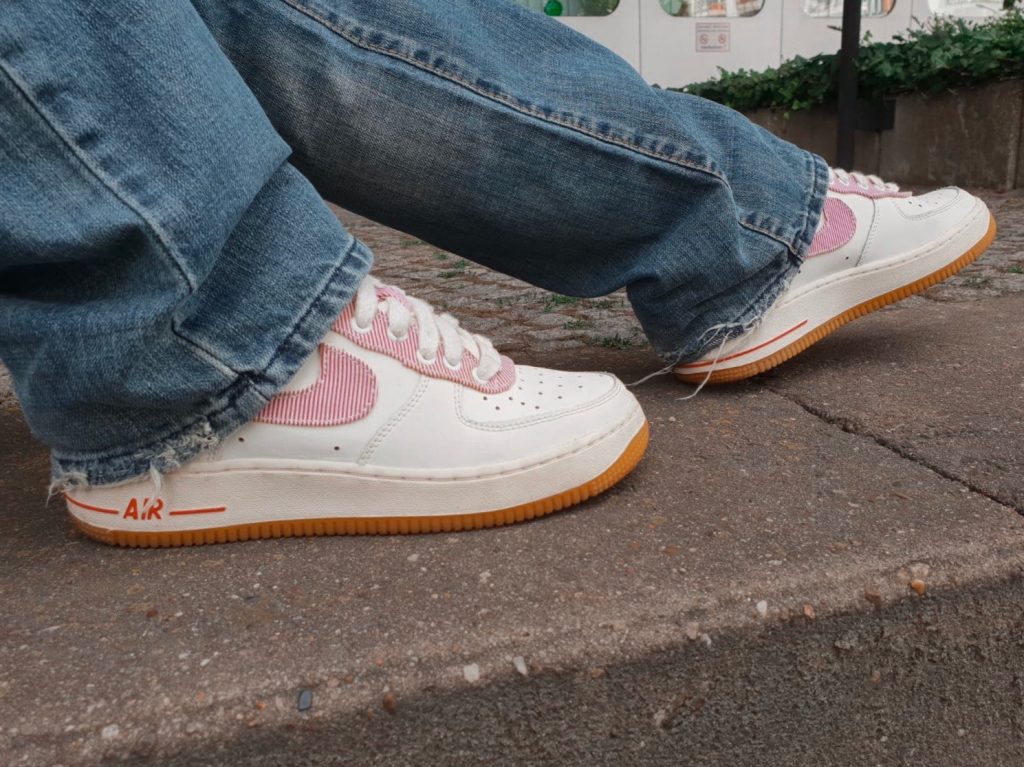 Details to this 2000s inspired denim look
Outfit number one was inspired by the fashion of the early 2000s. The focus here is on denim. In addition to my chic flared pants from Miss Sixty I wore a slightly lighter colored jeans jacket from Burberry and matching earrings from Claires. I rarely wear it but Denim on Denim is a pretty cool combination. All three pieces are original from this period. It sounds like it's been 50 years, when I say this time, but in reality it's just about 15 years. For me it feels like it's 5 years ago. Anyway, the shirt is also from the late 90s or early 2000s, I've just recently bought this one and thought it fits perfect to this outfit. Actually, I'm not a big fan of pink, but I liked the details on this Versace T-shirt so I could not help myslef but buy it.
You definitely know my shoes and the backpack from an older article about my work outfits. I would have chosen something else, but the Nike sneakers (Seersucker Pack) just fit perfectly with the color of the Versace T-shirt and the little backpack by David Jones is very handy if you have to work during the day. In addition to the mini backpack and my denim earrings I have just chosen another accessory, blue sunglasses from Armani.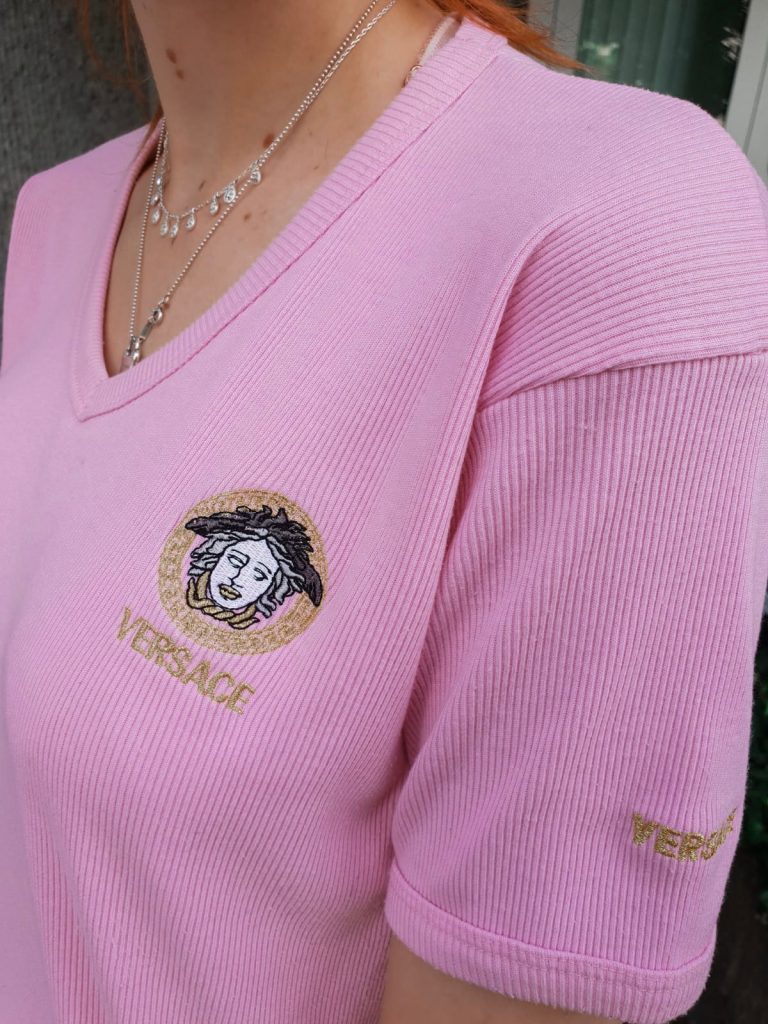 Too normal for fashion week?
At first I thought this outfit was a bit too normal for Fashion Week, but I do not regret that I did not wear anything more extravagant for this day. In its normal way, it is kinda unusual and since I usually wear only skinny jeans, this is also something new and daring for me. In addition, this outfit has many pretty details, such as the already mentioned golden embroidery on the simple T-shirt or the famous Burberry pattern under the collar and the sleeves of the jeans jacket. Even the rocking holes of the flares or the matching sneaker pattern and T-shirt are not boring. Conclusion to my 2000s inspired denim look would be that it is an exciting normalo look …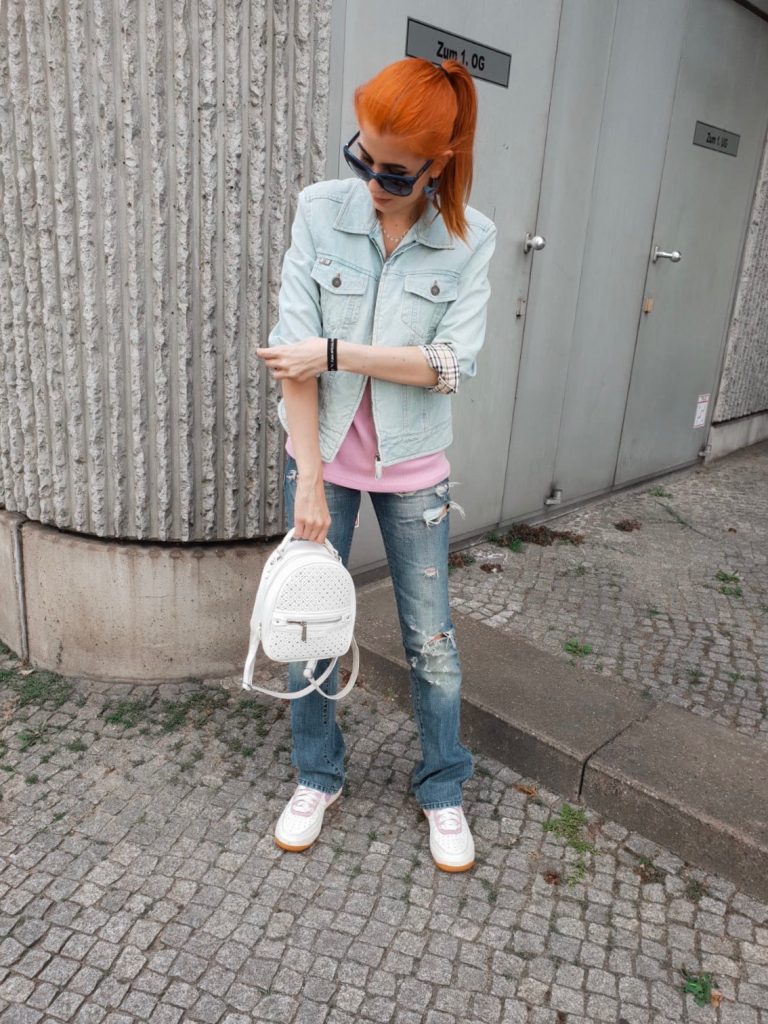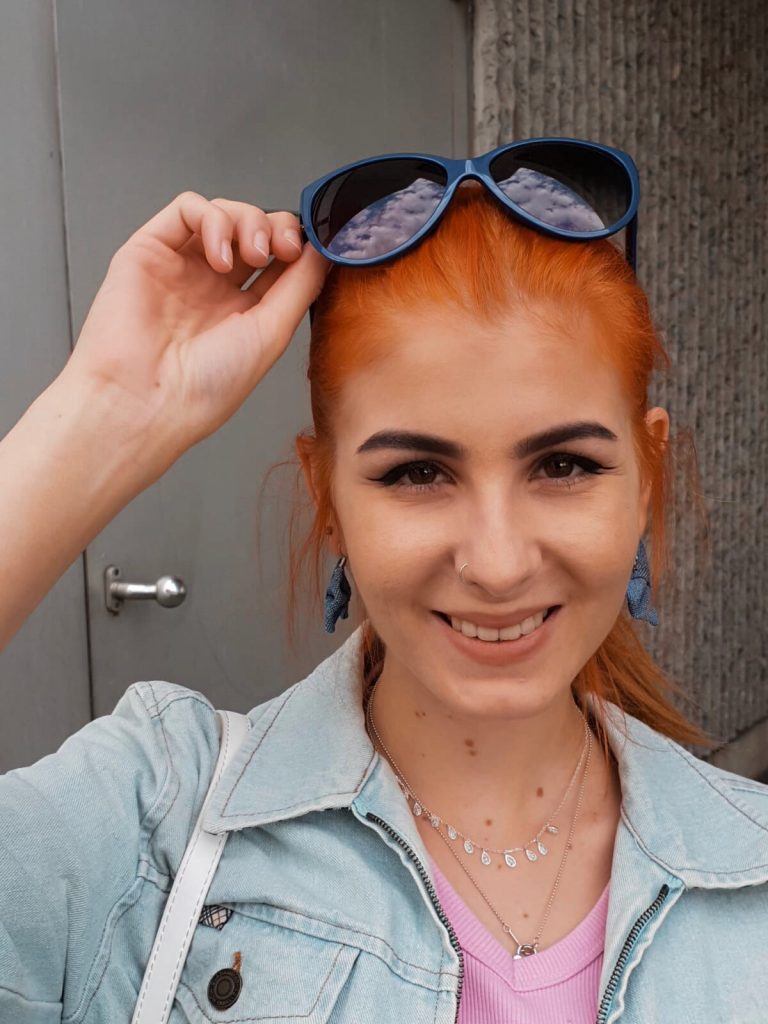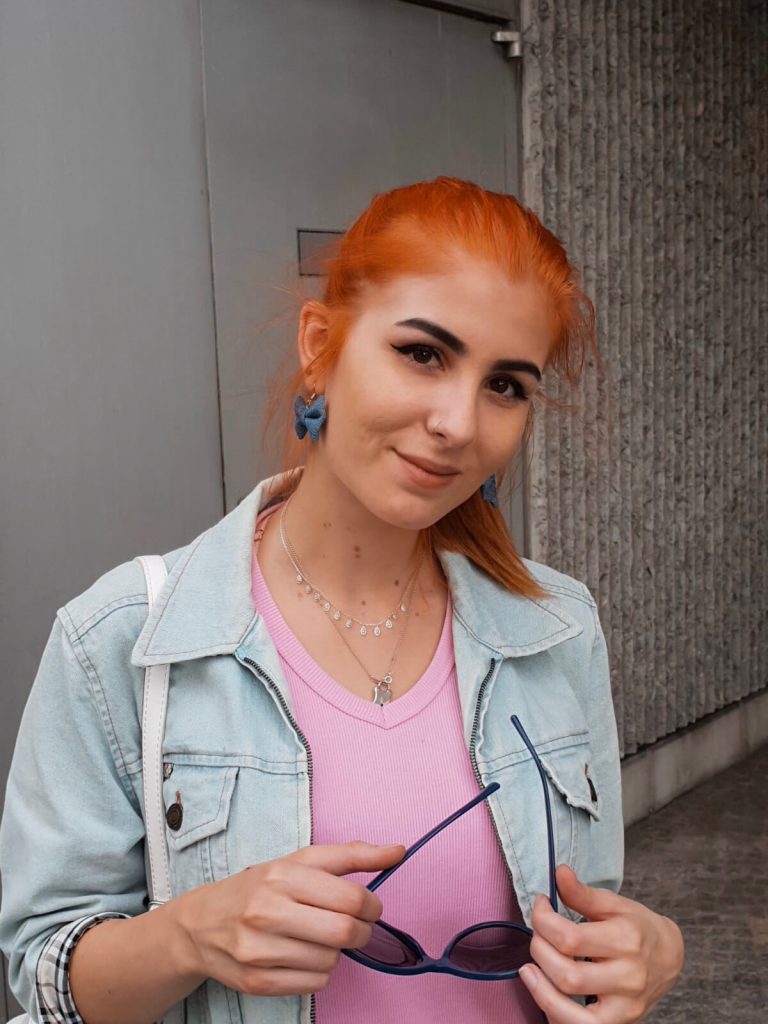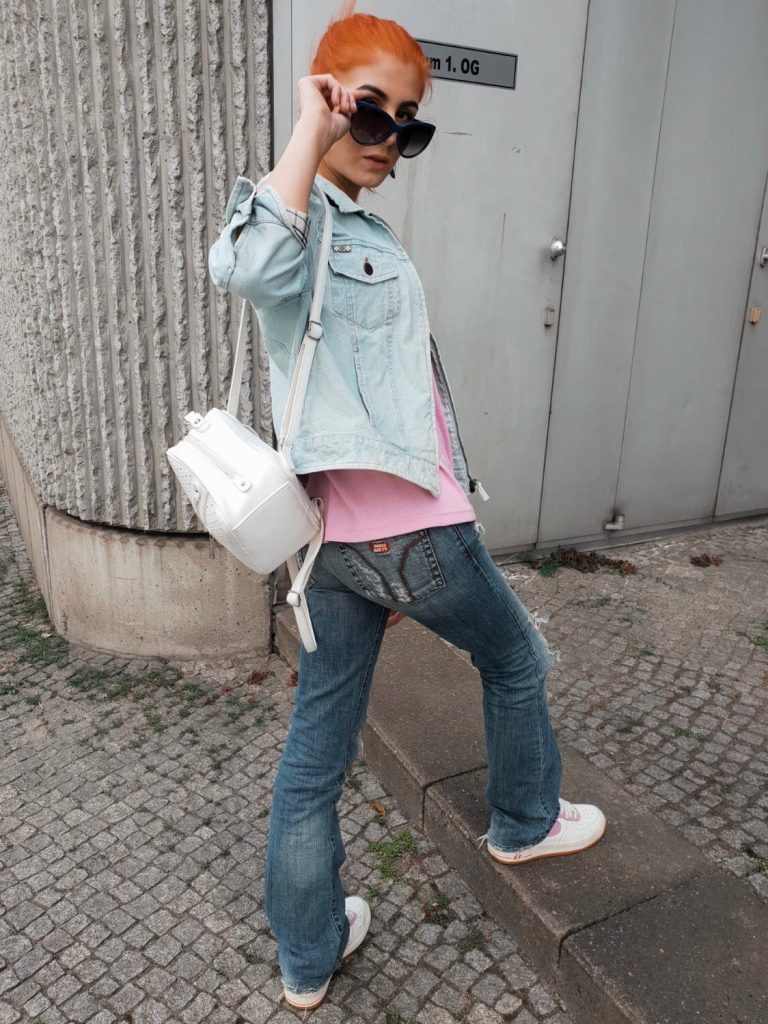 Photos: Tristan Luckow