Last but not least; at the end of the Fashion Week I just briefly went to the HashMAG Blogger Lounge and then to the I 'VR Isabel Vollrath Show at the E-Werk. During the day, as on Monday, I was at work so this outfit had to be workable too.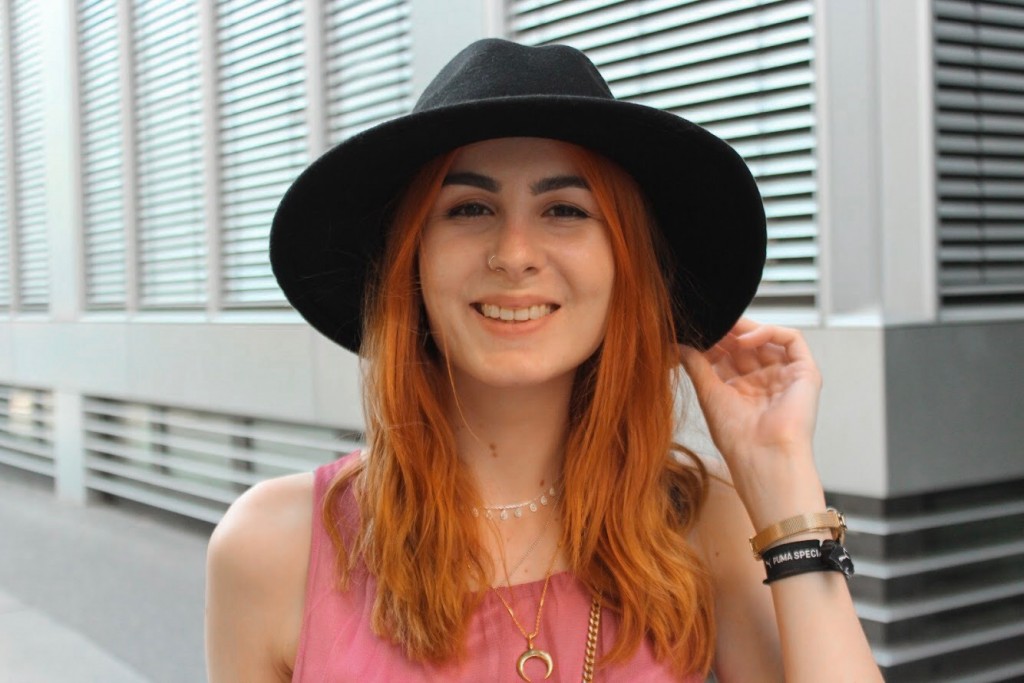 With this outfit, Barbie comes straight to my mind. Pink is not really my color but I make an exception for this beautiful tulle dress by H&M. I bought it a few years ago in Zurich and thought it was perfect for completing a great but exhausting Berlin Fashion Week. Where the elastic is, I strapped on a nice vintage Versace belt. I think that the color looks like the belt belongs to the dress. The only thing that was a bit annoying about the look was the matter with my bra. The dress is a bit silly cut, that you always have to pluck around the top so that the bra straps are not visible.
With this outfit, I was not quite as frugal with the accessories, as in the other Berlin Fashion Week looks. In addition to the belt I have a clock from Mockberg (PR Sample), some necklaces, eye catcher earrings from Primark and a witch hat (yes, that's what I call the) also worn by Primark. I chose my little cute Dior bag because it's the only dark chic bag I own. In black, I have only a shiny bag from my mom and those made of fabric, but both would not have fit at all so it became this here.
Also on the last day, of course, no sunglasses were missing in cloudless sky and sunshine. For the first time I wore my big Moschino sunglasses. In combination with the big hat they does not seem so overdemanding. I mostly have the problem with them that they look too big for my face. If I had pink sneakers, I would have put on these too – then my Barbie Girl look would have been even cooler. Since this is not the case, I opted the Highfish Nikes or better said Nike Air Max Plus (TN) in Persian Purple. I bought them a bit more than two years ago in Paris on Air Max Day, when they were exclusively available at Footlocker.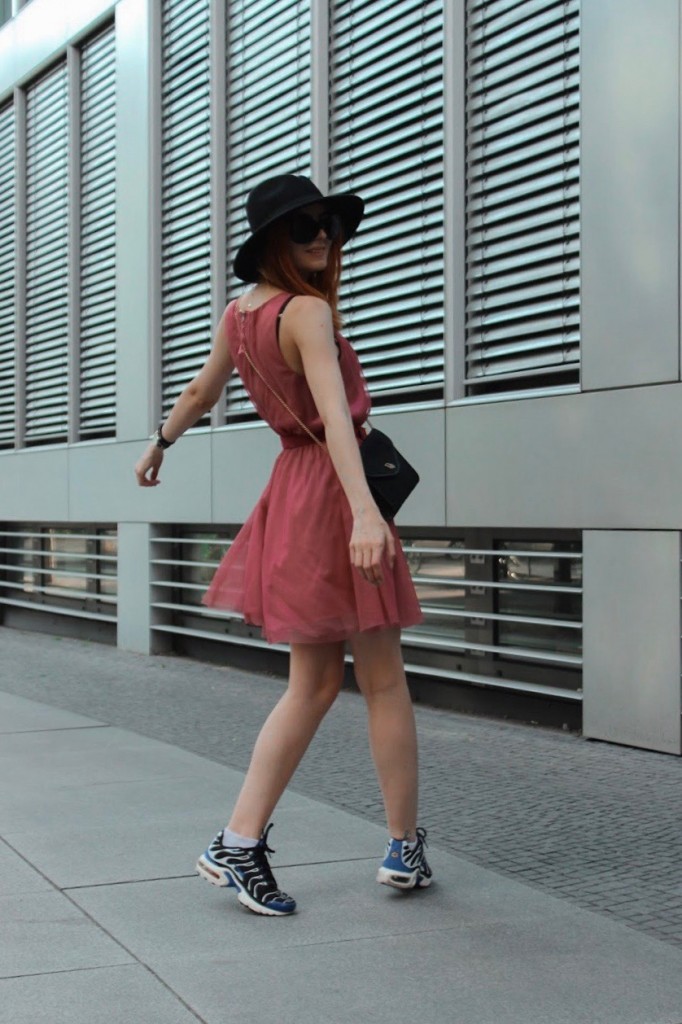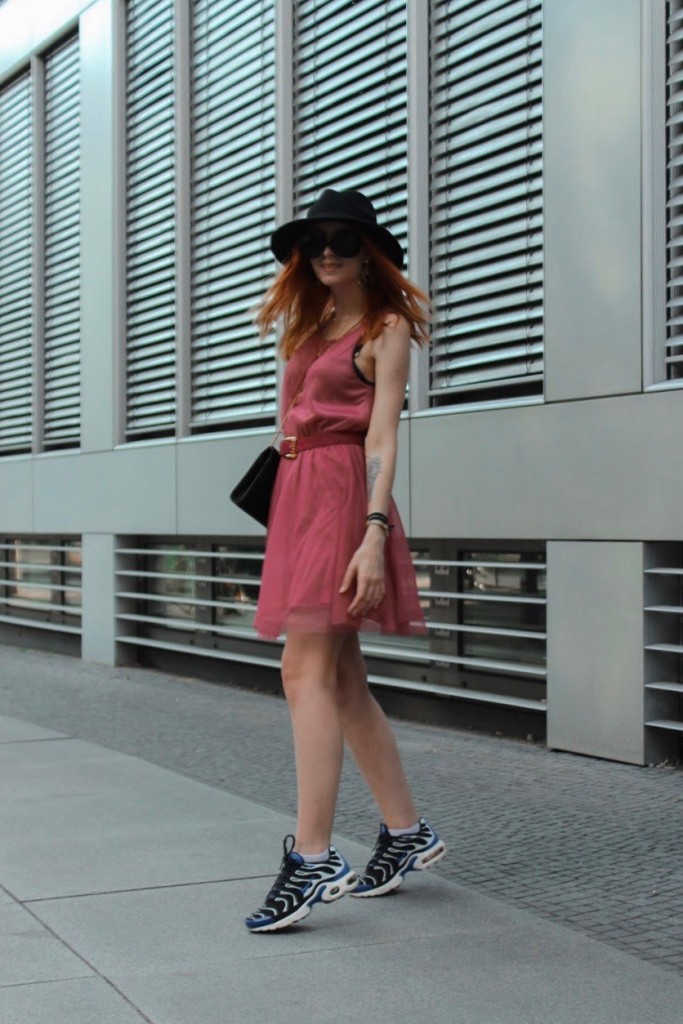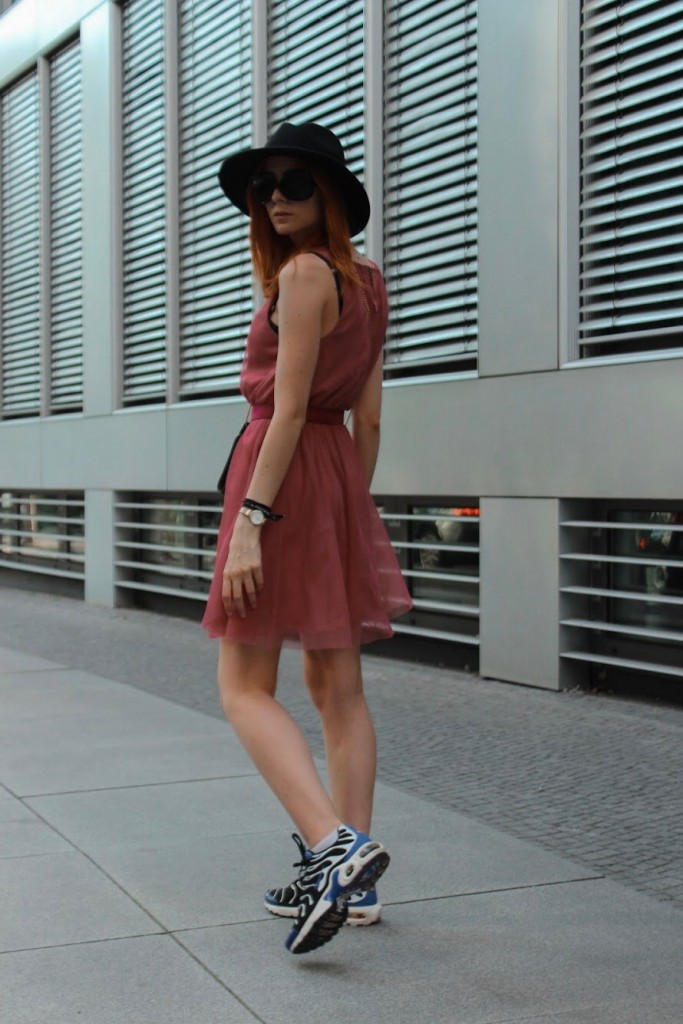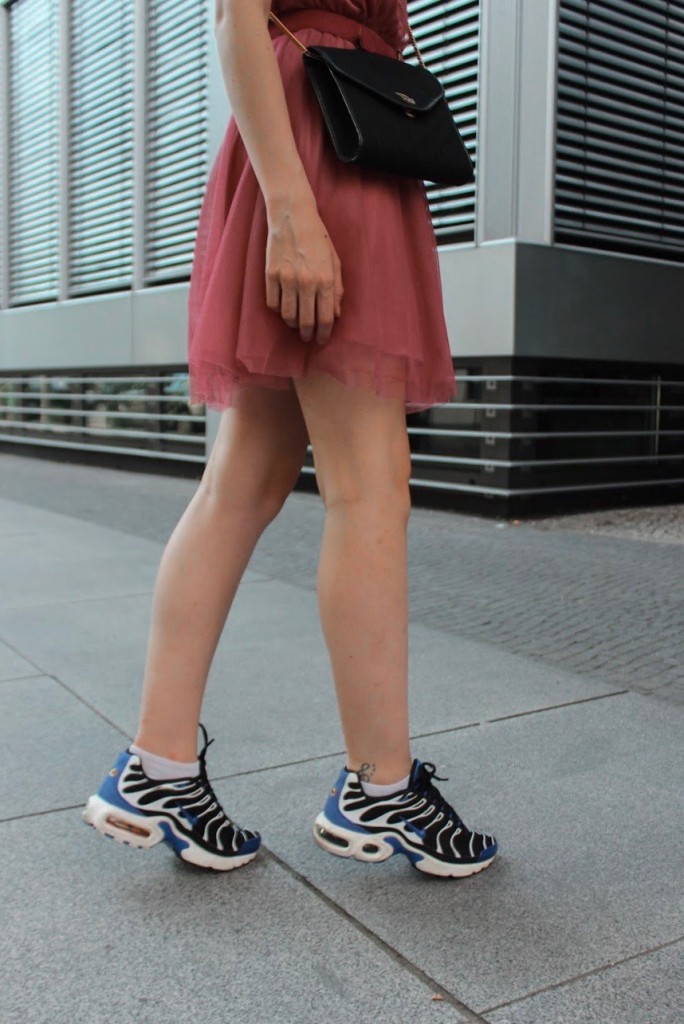 Photos: Tristan Luckow