After the "Whats in my bag – work edition" blog post I want to show you one of my typical work outfits. Small info before I start, I work in the office in the marketing department of a real estate start-up.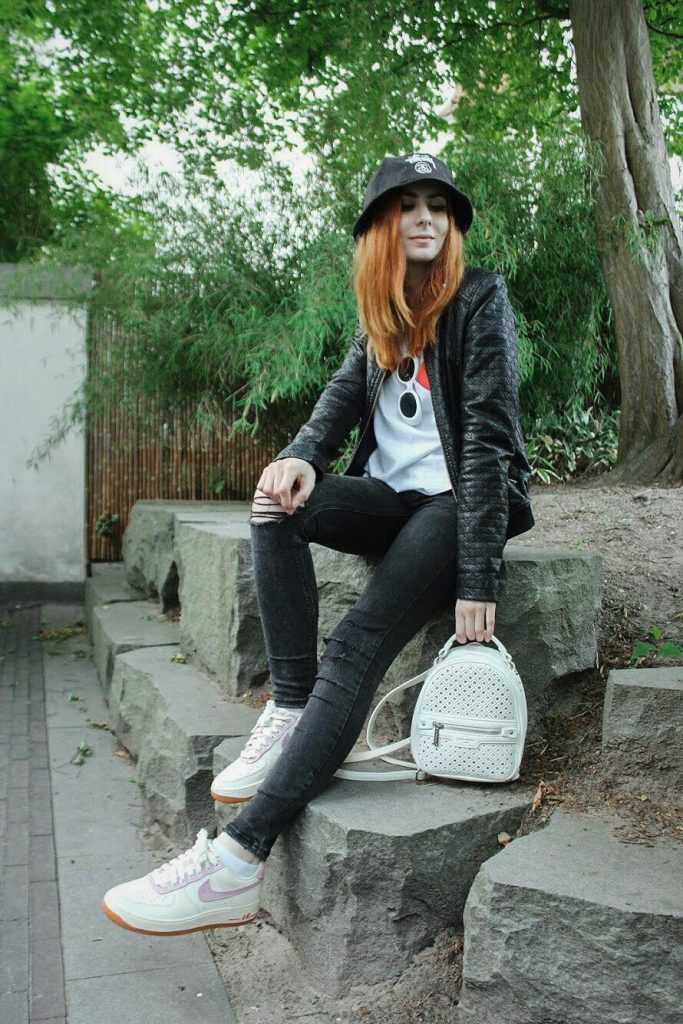 If I had to come to work in a uniform every day or dress up very chic, I would be in the wrong branch, because I would feel very uncomfortable. I like to wear skinny jeans, print shirts and above all sneakers – everything that is comfortable. Of course I also have days, especially in the summer, where I like to grab a dress or a skirt. The bags and backpacks change frequently, but basically you can usually see me with the combination just mentioned. Oh well, if it's not 30 degrees in the shade, you can usually find me with something on my head. Otherwise, I feel so naked, to be honest. I still remember when I was in my apprenticeship and we had our farewell apero from the company, the apprentice responsible also said that there was hardly a day when I did not have a hat, cap or whatever on my head. I'll probably get hair loss earlier, but since I always have something on my head, you will not see it anyway. LOL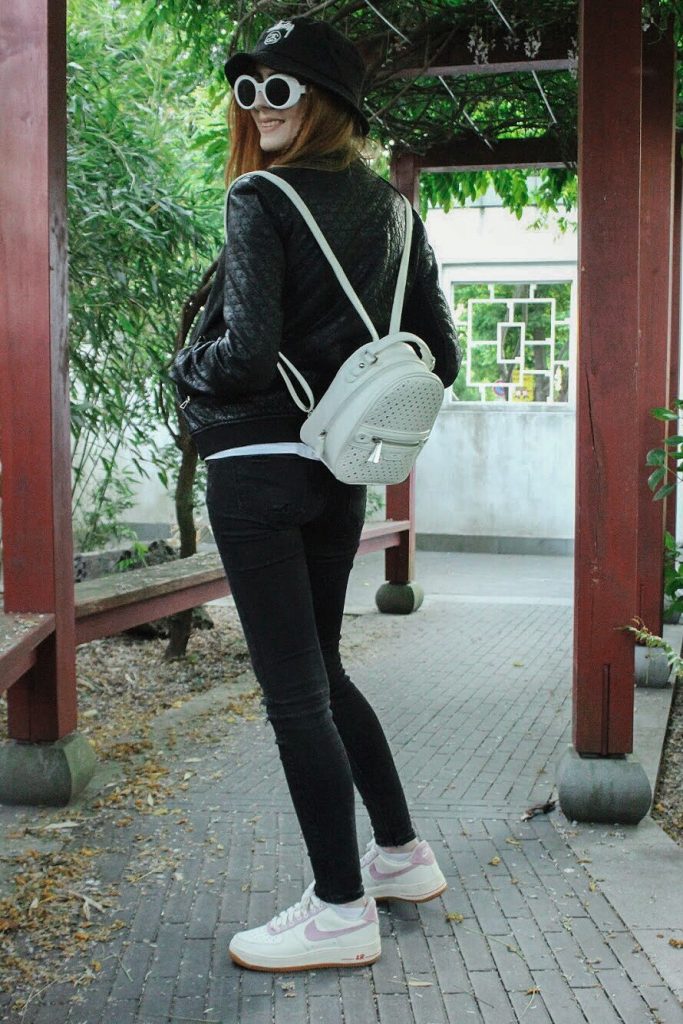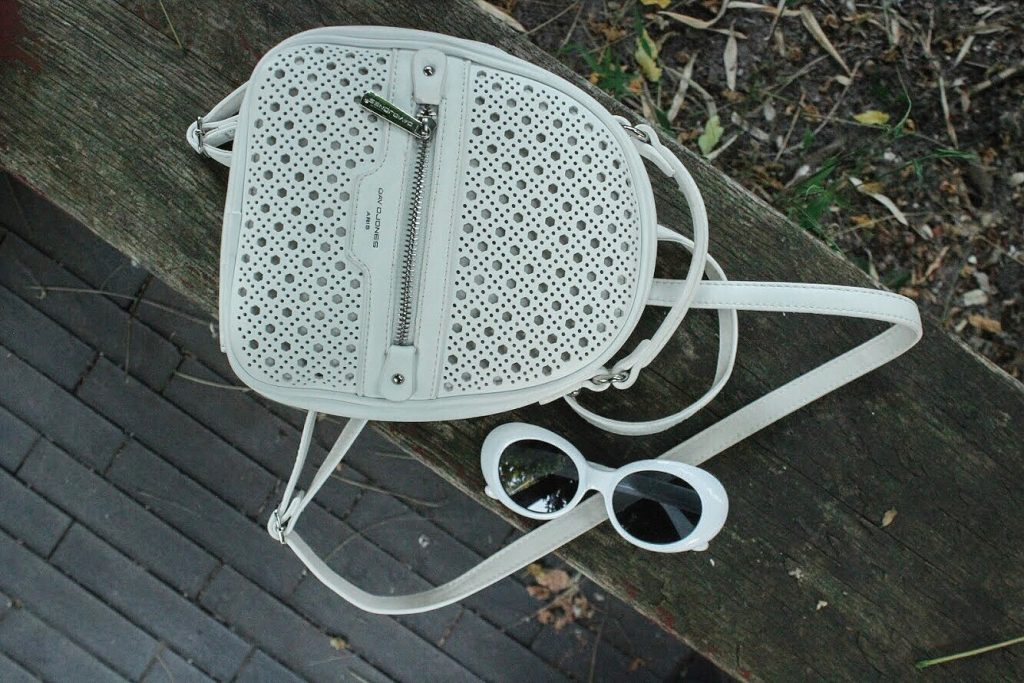 For this outfit I chose a print shirt by Only as the top, I think the two hearts above the chest are somehow cute but also a bit provocative. But for the office not too provocative, because that would make me feel uncomfortable. With a low neckline or too short shorts / skirts, I would never go to the office. The selected ripped jeans is from Tally Weijl, I know, I know I have at least 5 more jeans that look almost exactly this one but that's what I like to wear the most. I think some black tight denims are just a perfect combo with everything. For the shoes, I've chosen a pair of 2014 released Nike Air Force 1 "Seersucker Pack" which are matching perfectly to the t-shirt. This shoe came out in three colorways (blue, black and red) but every time this striped pattern is somwhere different. With the blue, for example, the Swoosh is simply white, but all the rest is patterned. Furthermore there is my Gucci watch, which is also almost daily on my wrist like a black hair tie. I always have my hair tied to a ponytail in the office, I can not stand it when they're fluttering constantly in my face. As accessories (beside the watch) I chose some small hoops from Primark and Kurt Cobain sunglasses which I ordered on eBay – no name product. The well-known Bucket Hat which is unfortunately pretty bleached is by Stussy, I need to color him dark again soon. I mentioned it already above that I like to change my bags or backpacks really often but at the moment my steady companion is my new mini backpack by David Jones Paris. I got it at TK Maxx. I'm a huge TK Maxx fan I just always find something there, actually more than just something mostly even way too much. I had been looking for a sweet mini backpack for a couple of months now, which does not cost half a fortune and then I saw this one and it was just love at first sight.
[alert style="warning"]That was my typical work outfit; what do you wear to work?[/alert]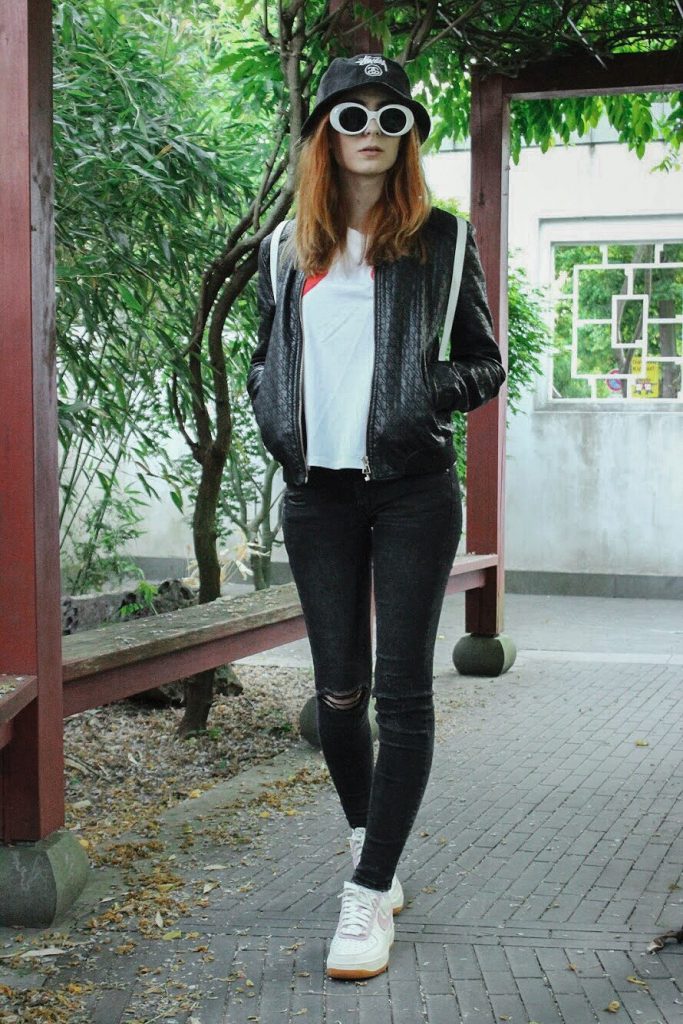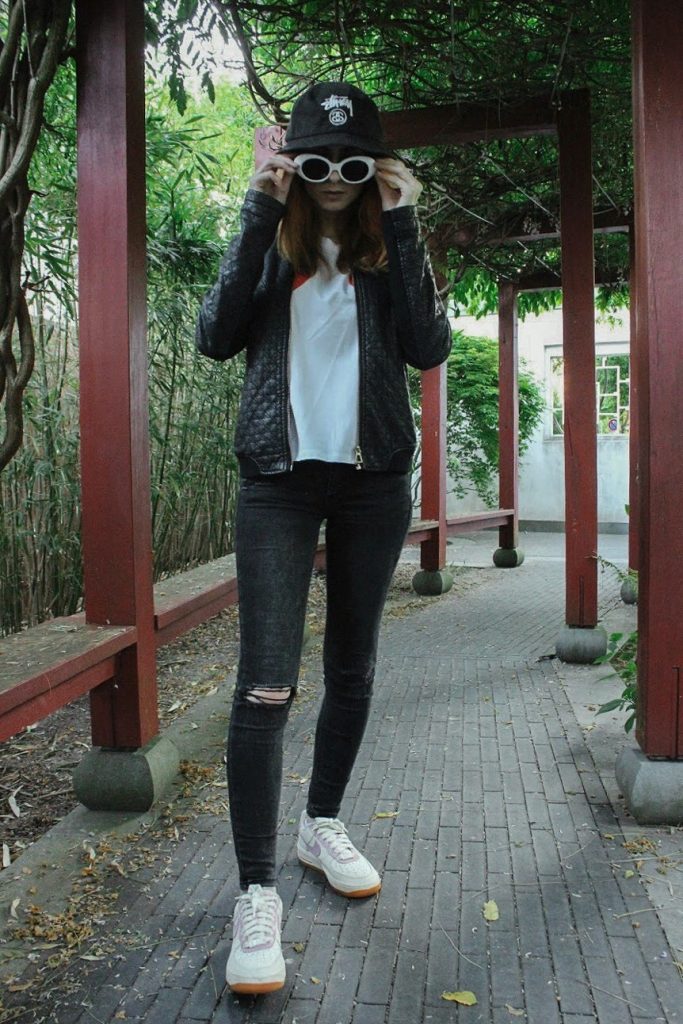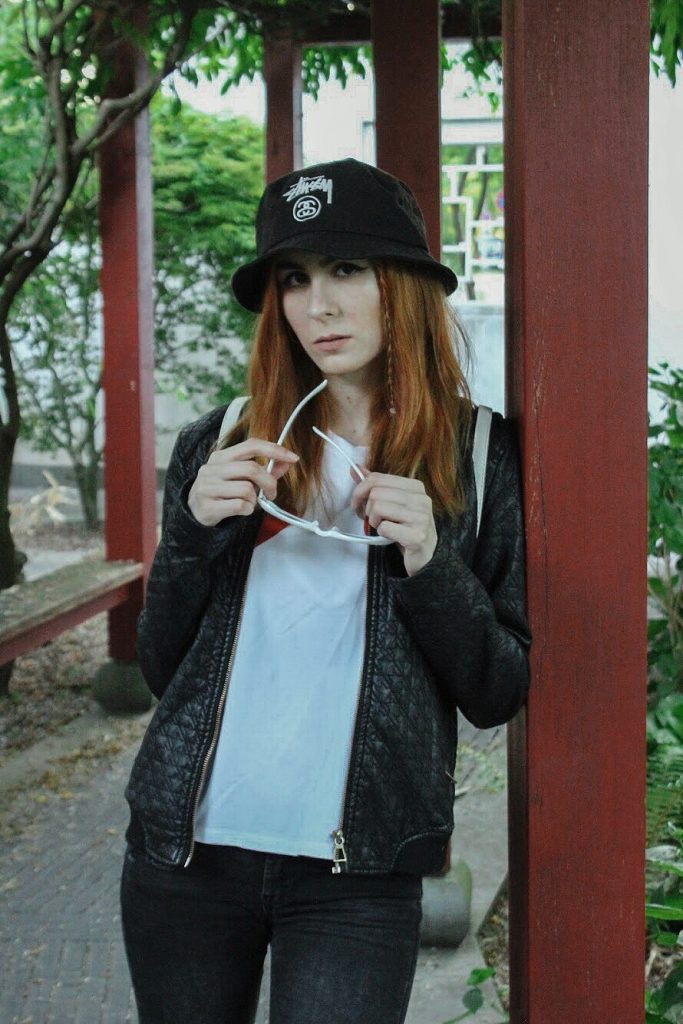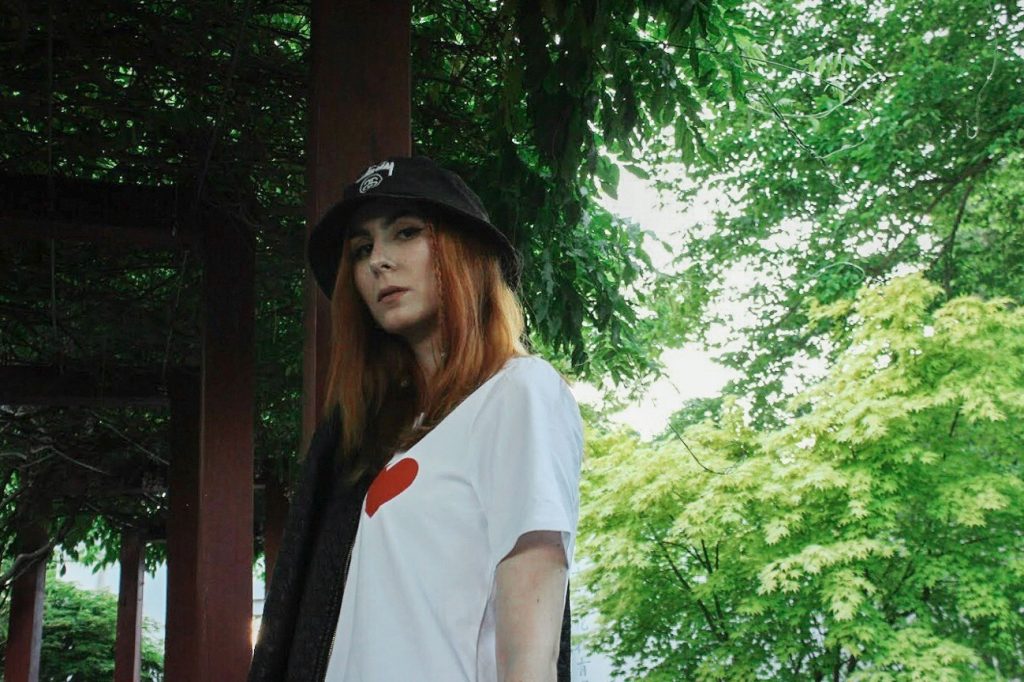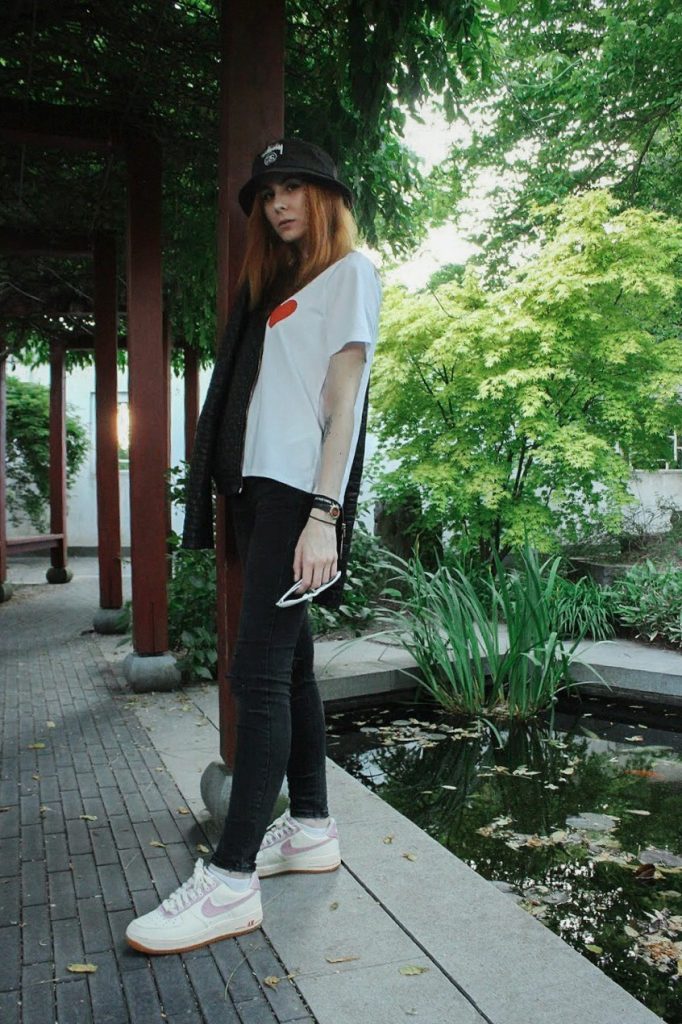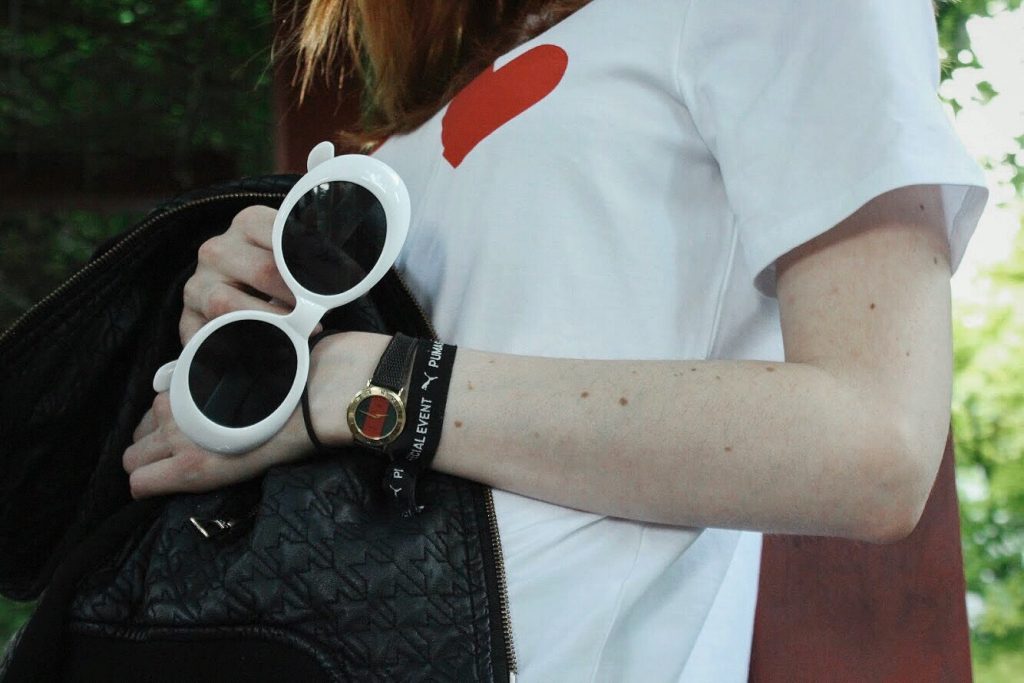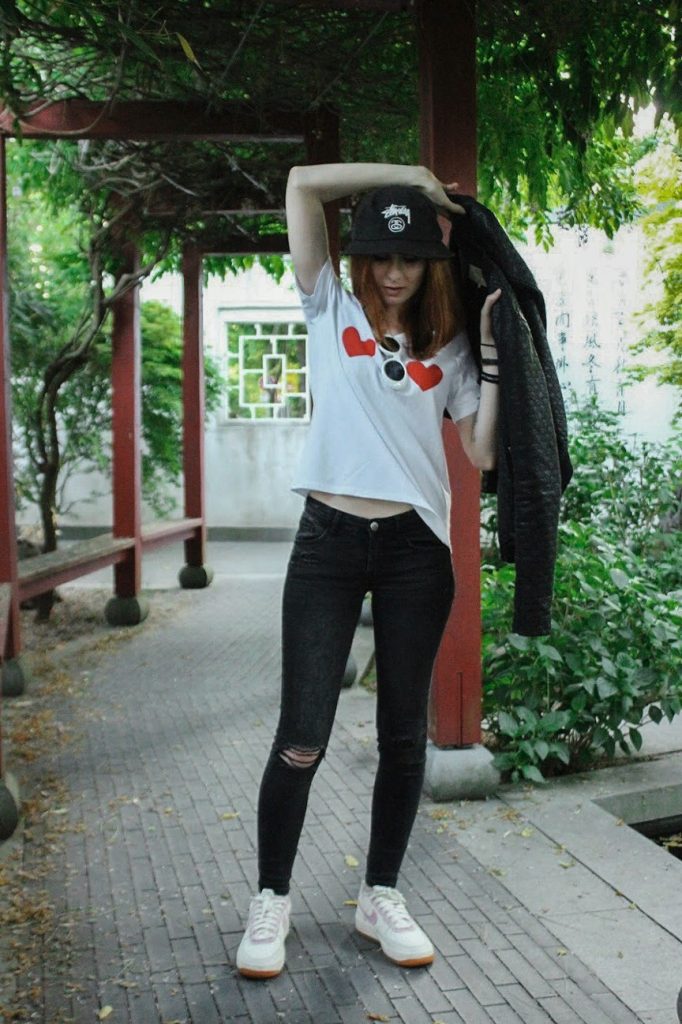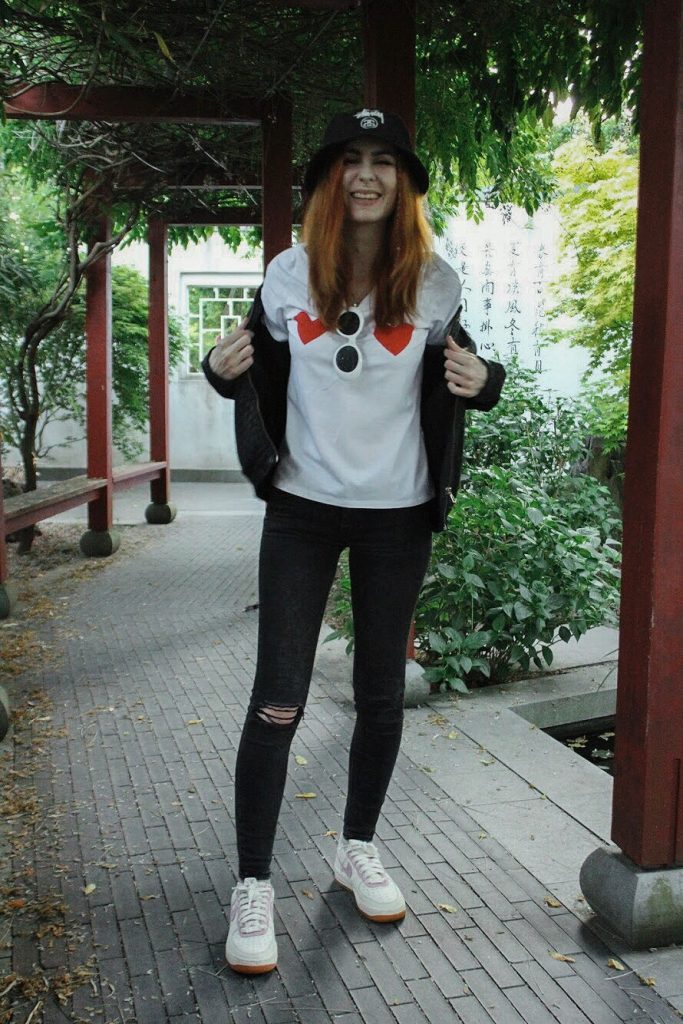 Photos: Tristan Luckow