In summer even I like to dress girly sometimes. The cute summer dresses and bags just bring out the inner girl in me. If you have such a nice summer location, like in Djerba, you just can't help yourself and need to let this inner girl out. I wanted to post the look or a similar one with the dress already last year – I think summer dresses like these are timeless and a must in every wardrobe. Since I never made it to Marrakech, there was no article with an outfit like this one on the blog. As I said, the location is important for me for looks like this one. Of course, you can also run around in Berlin or Zurich with boho summer dresses, but to be honest, I just do not feel these southern vibes here and if I do not feel it, you feel that in my pictures as well so at the end nobody feels it. Do you know what I mean? Well, that was a bit complicated to explain but yolo.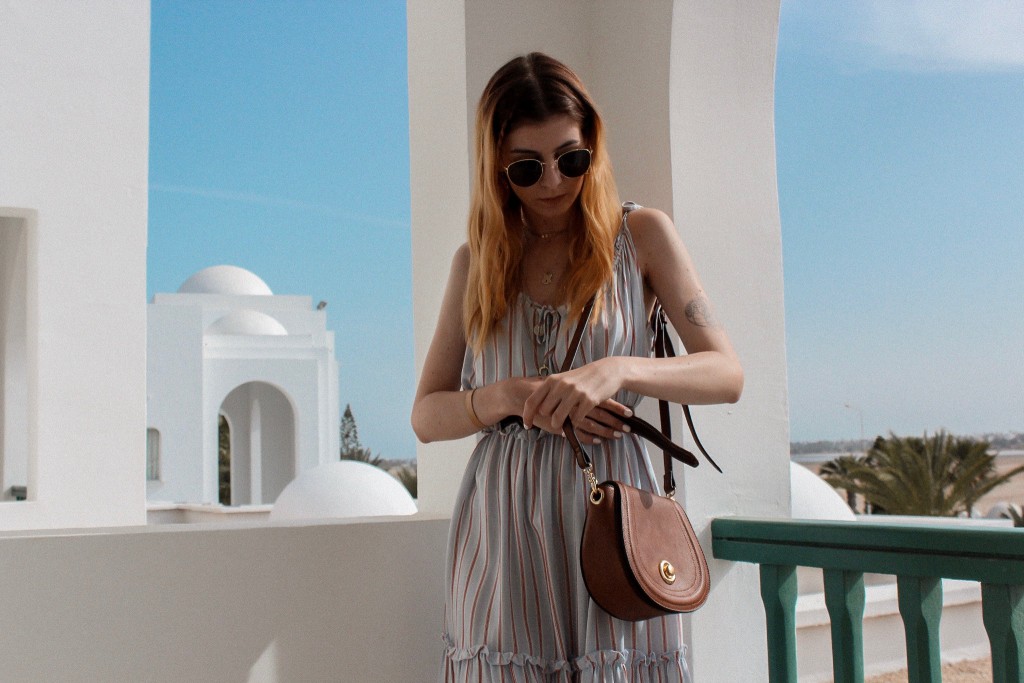 In any case, our hotel, with the wonderful oriental style, was the best of all the venues we visited in Tunisia for this shooting. To be honest, my first thought was that I wanted to take pictures on the market. After thinking about it for a while, I found the hotel area better. In the meantime, I am used to taking pictures in public but in a market with narrow streets, many, many people and possibly not ideal light conditions, well I do not know…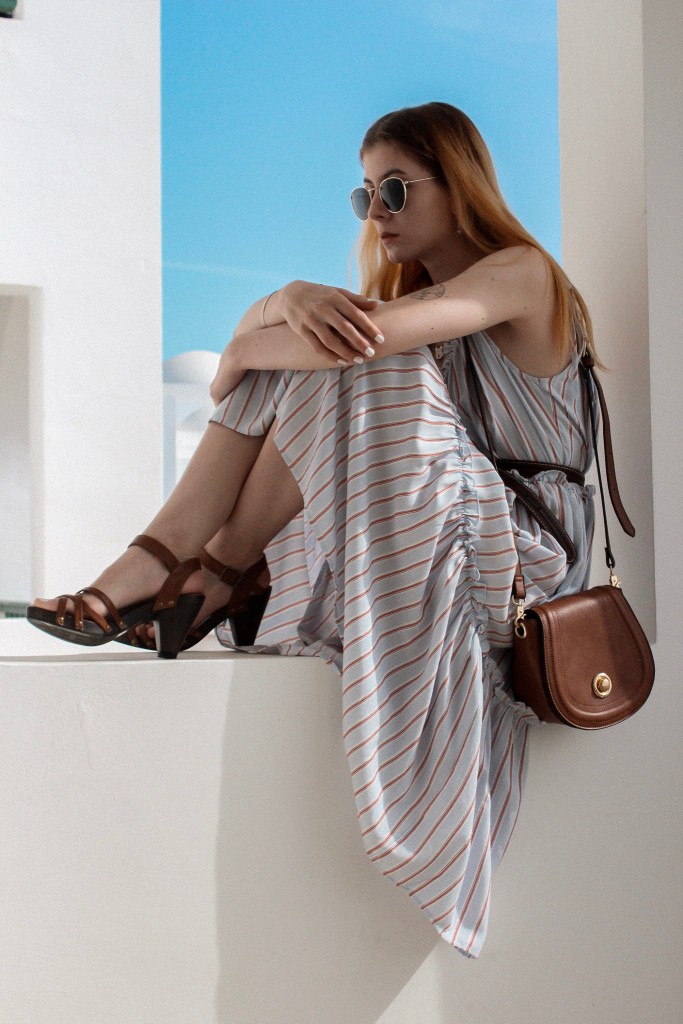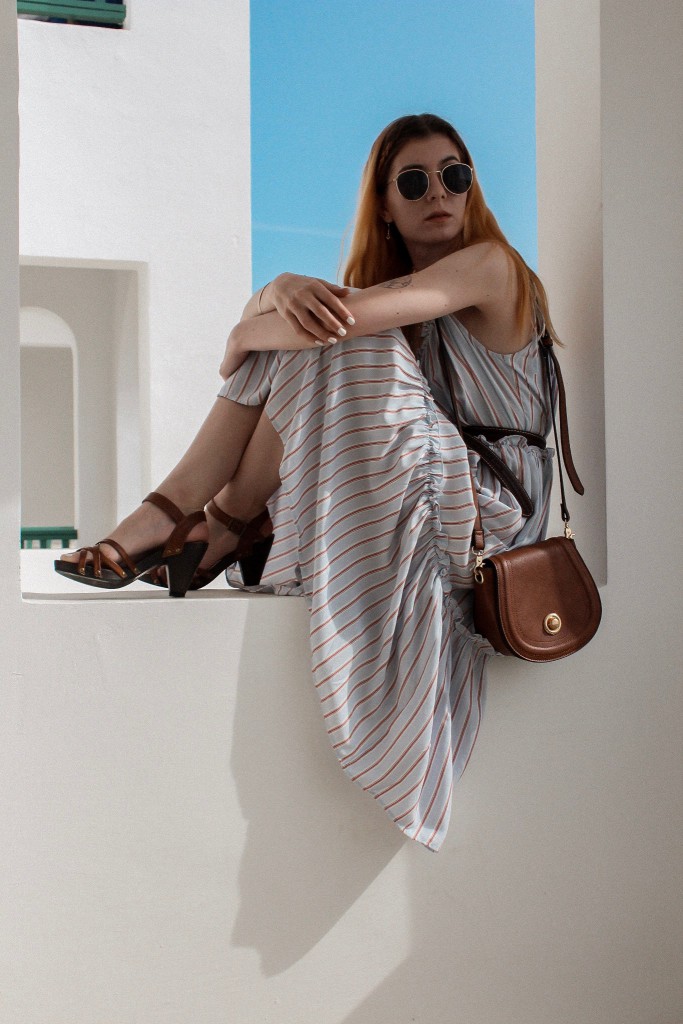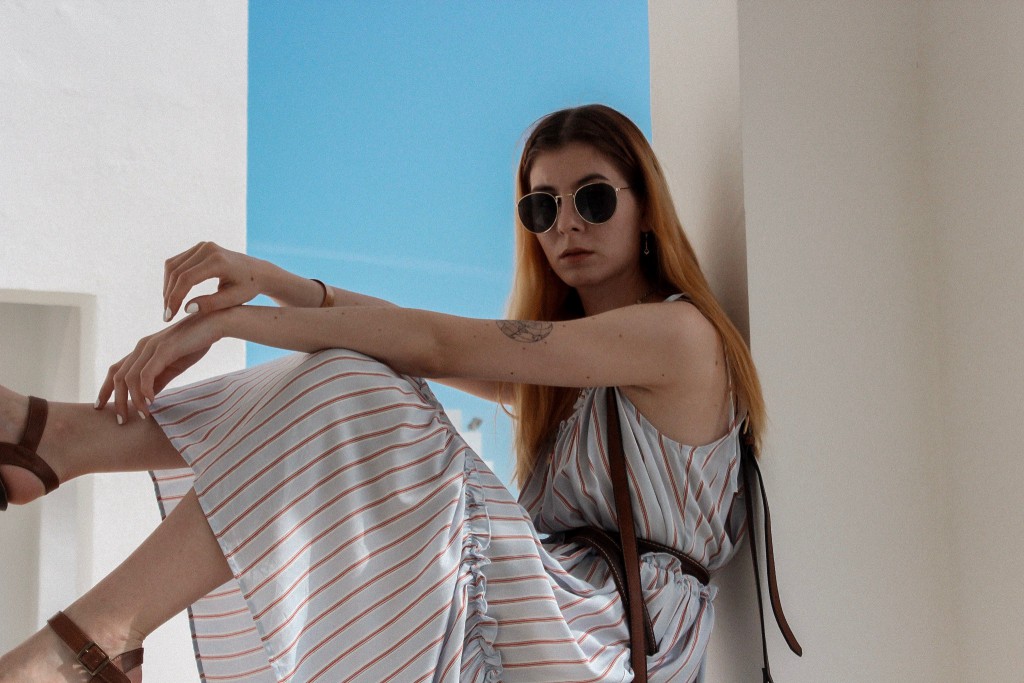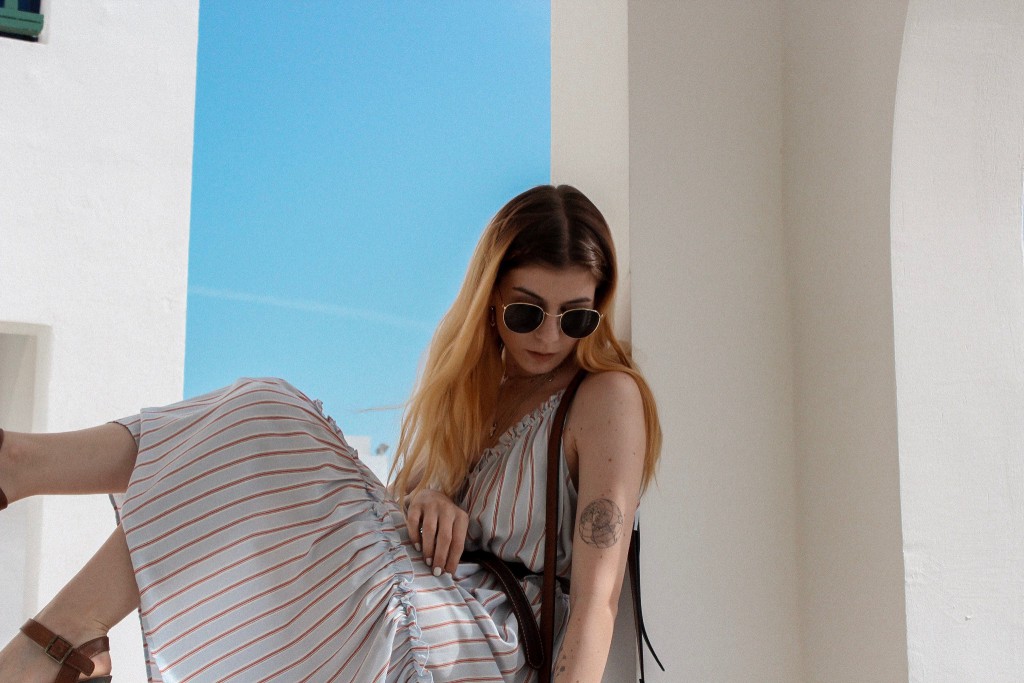 Okay, let's come to my outfit. This post is just about fashion, not like in my last one, where it was more about the location.
I already mentioned above that I bought my dress already last year. At the time I did not have a dress in this style. Most were evening dresses (suitable for a dinner party at Dior or something) or too sporty but there was nothing that was for such a "situation". In the meantime, I have bought one/two more similar dresses but also they are rather shorter and would not be ideal for such a country. The dress is from H&M and at that time was even on sale, it is 5 numbers too big for me or even more, but that's exactly what I like about it. I did not want a tight dress but something similar to a maxi dress. So that it does not hang down like a potato sack, I've tied a leather belt around my waist. Little Fun fact about the belt, which is anything but funny for me. Last summer, my boyfriend wanted to do me a favor and wash my clothes. He threw my vintage Armani hotpants from my mom into the washing machine WITH the belt. When I saw the pants on the drying rack, it was already too late. The hotpants had leather spots that looked like I was sh***ing in my pants and the belt was completely dry. Fortunately, I was able to get the belt back with Vaseline halfway, but I still don't know how to fix the pants. I'd like to exchange my "leather Vaseline" housewives tip for a "leather stain remover" housewives tip…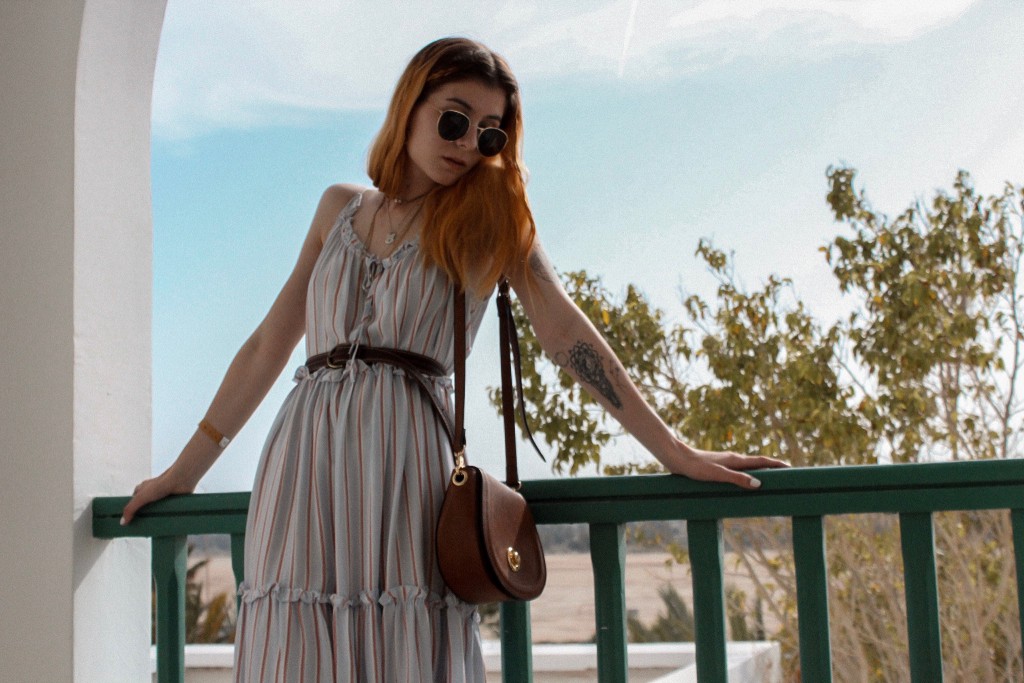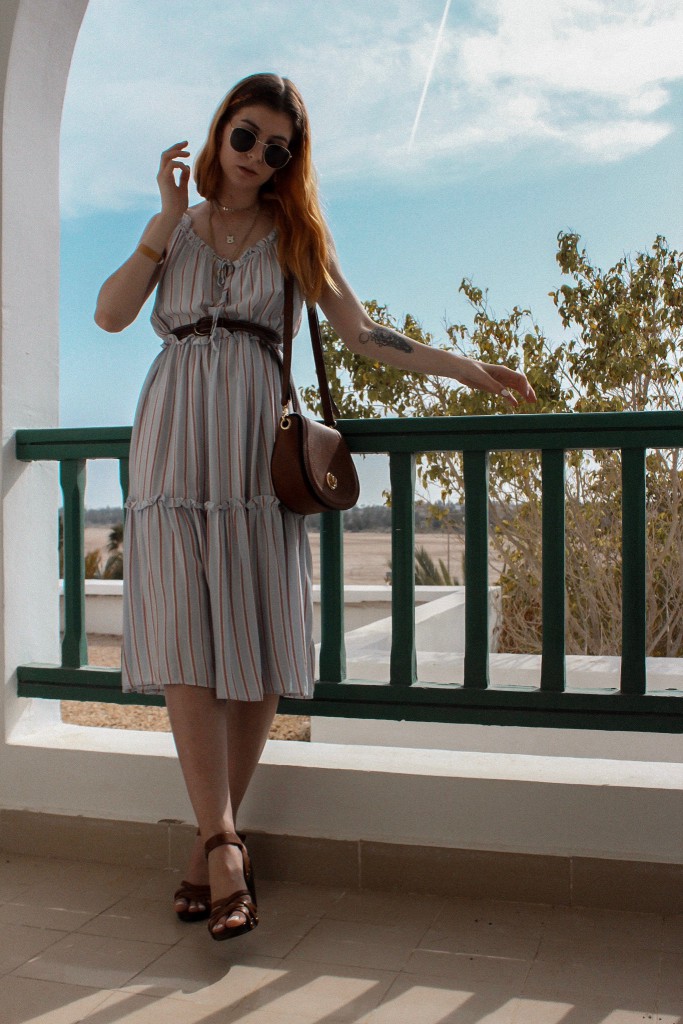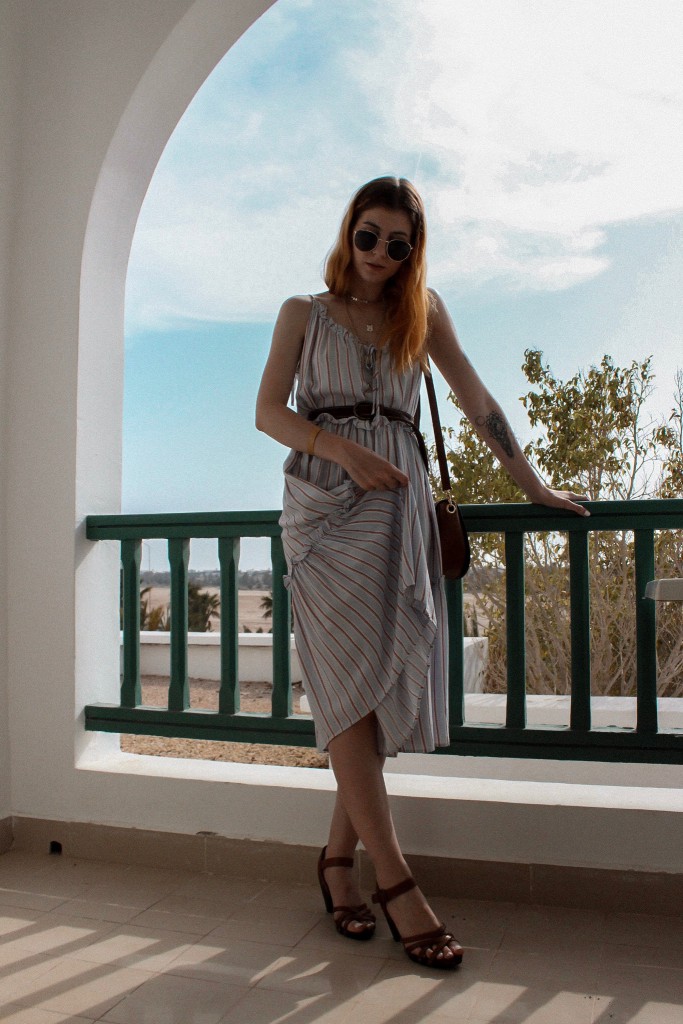 I bought this bag from Orsay one year ago, I also bought it for the Marrakech holidays. Such models can be found still at Orsay and in similar shops. It's such a basic bag, I've used it pretty often in the last year. The shoes are already 10 years old, I bought them back then at H&M on sale for like 5 swiss francs. Yes, yes I am a bargain hunter. I must also say that I have not paid for fast fashion products the full price for ages. If I go inside these stores, I only take a look at the sales section… Well except socks and underwear, that's an exception.
Final words
With such a big neckline, I would not run around outside the hotel area in Arab countries. If we would have taken the photos, as first planned on the market, I would have pulled a sweater over it and tucked it into the front of my belt. I have already mentioned in my Djerba Travel Guide that I never felt insecure but everyone knows that in Tunisia as a woman you do not dress in summer like in Europe – it's about respect. So you see, the decision to take the pictures in the hotel was twice and threefold beneficial. So I was able to show you the look as I wanted it. Most readers come, as I do, from Europe or other countries with freedom of clothing (is this even a real word?).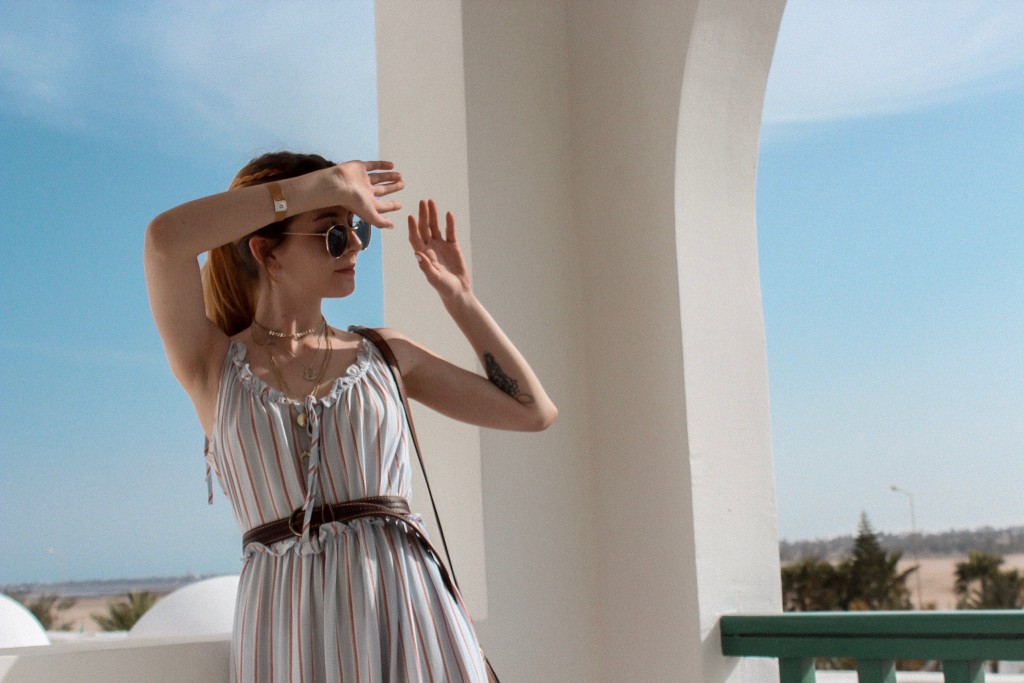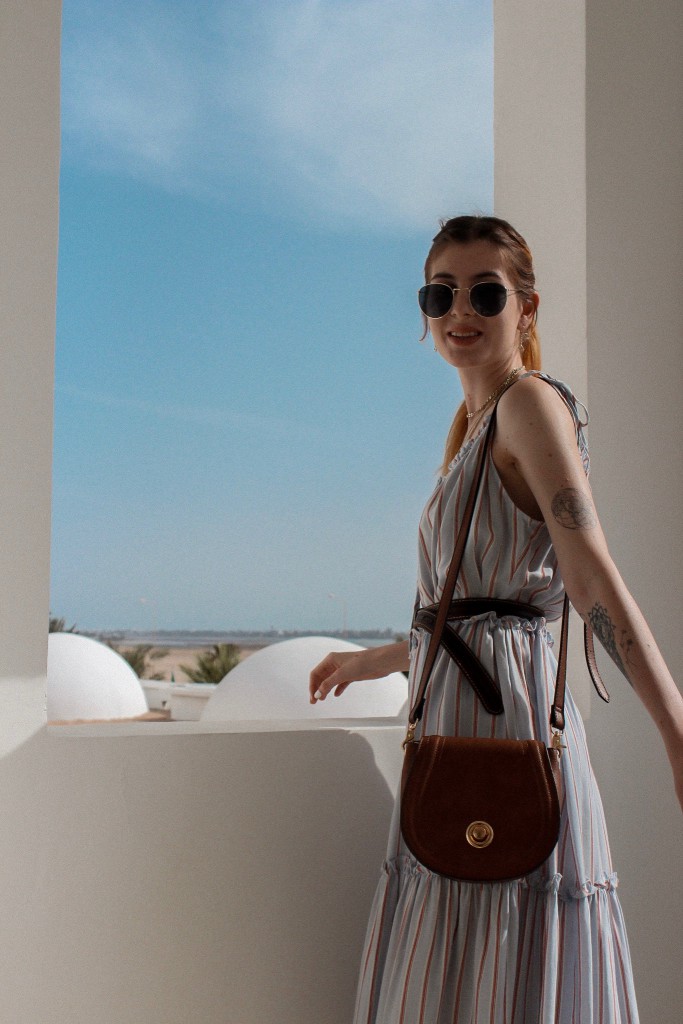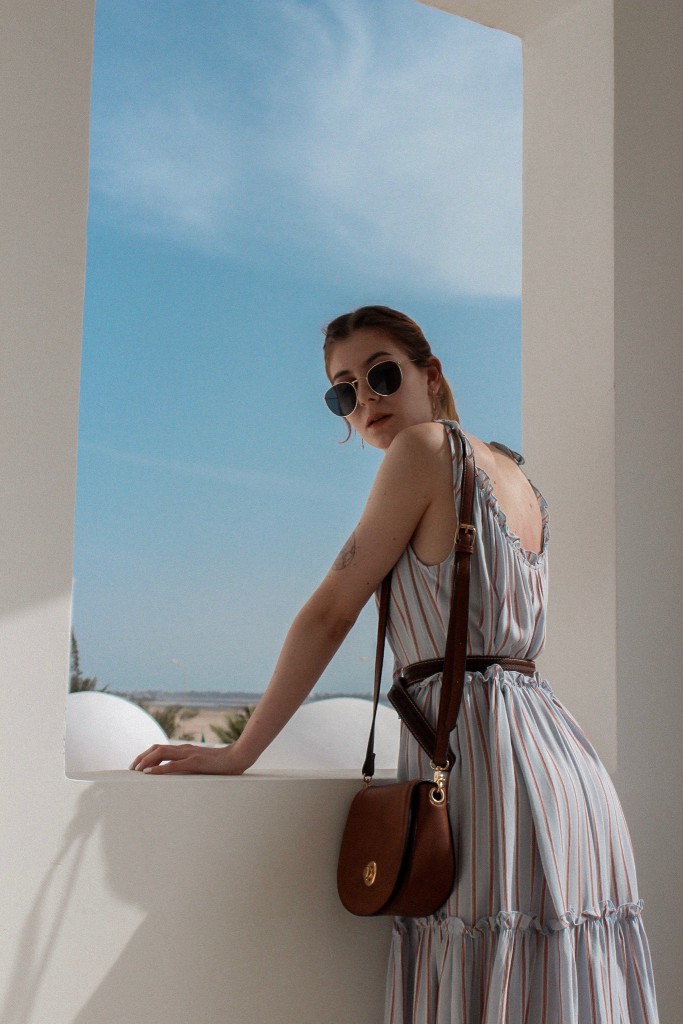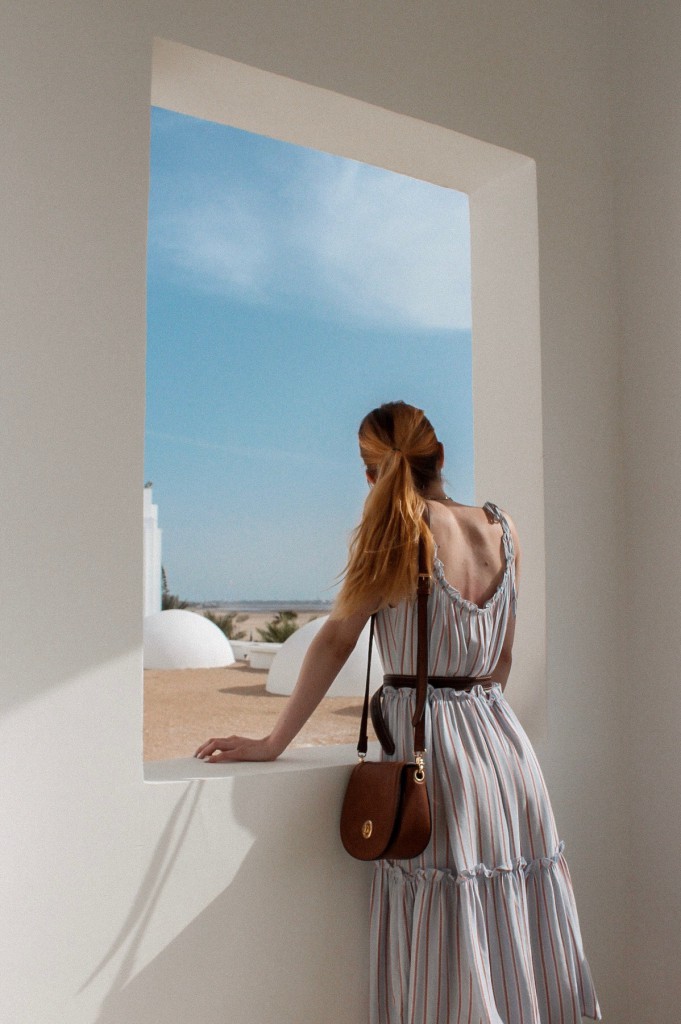 Photos: Tristan Luckow