Since it became summer in Berlin the thermometer counts (nearly) daily over 30 degrees celsius. The temperatures are getting higher and the number of garments go down. In this blog post I show you a (hot) outfit for a hot summer in a hot city. I also wrote down a few tips on circulatory problems at the end of the article, you have to be careful with these high temperatures!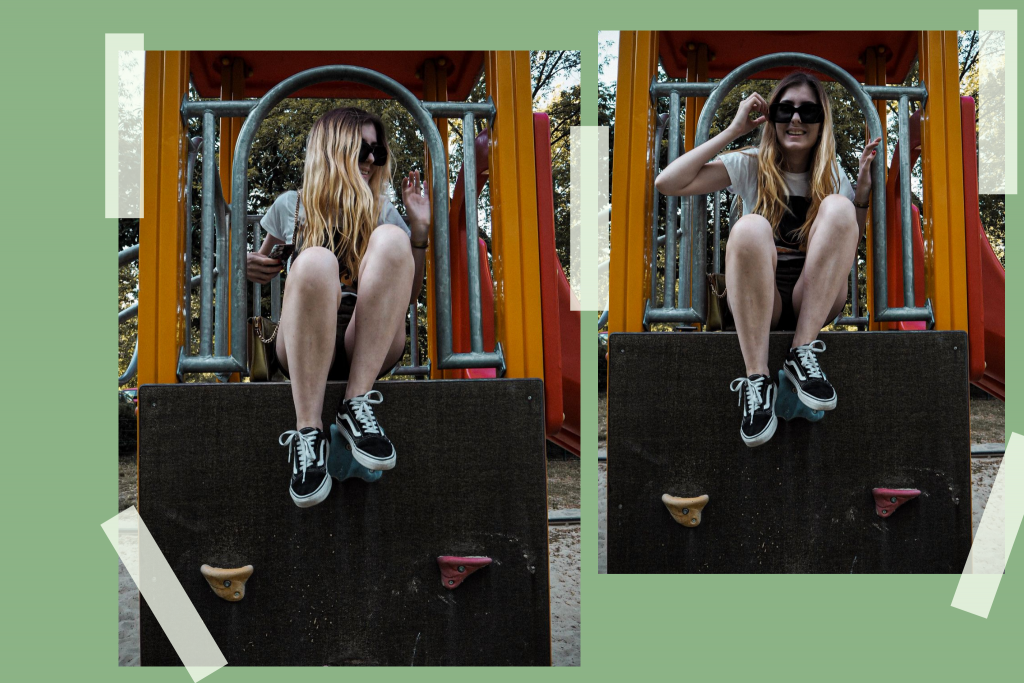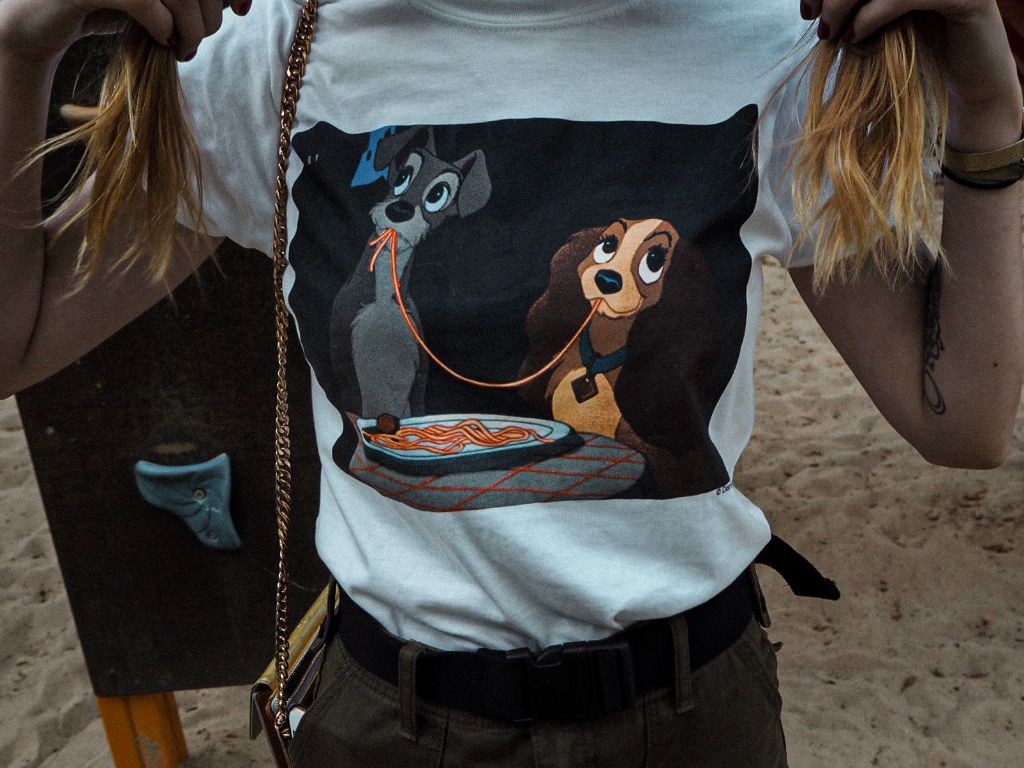 Safari x Disney Vibes
The cargo hotpants bring me directly safari vibes and on the t-shirt are the Disney characters Susi and Strolchi, so I have chosen the title Animal Kingdom, which has to do with both exploration and Disney – yes, I love word games. If Jane of Tarzan were in Berlin, this would definitely be a look that she would rock. Little Fun Fact: The Animal Kingdom was the only place we could not see at our day in Disneyland Paris because it was closed for maintenance. However, the next time I go there, I already know what I'm going to wear (+ a pair of Minnie ears of course).
I bought the cargo hotpants a short time ago in Zurich at Bershka, the black belt was with the pants. My t-shirt is from Disney, I found it at around the same time in Berlin at TK Maxx. My shoes a some Vans and the bag is a vintage one from Louis Vuitton – I wear both way too often. Accessoire-technically, I once again approached it loosely. I must also say that I do not like it very much, when in the heat something like a chains or hats stick on me. Even if it's not on the pictures I had a hand fan with me which is definitely a MUST, I do not go out of the house with it at these temperatures. I have to say that Berlin does not have air conditioning. Neither my doctor, nor my office have something that cools you down in this hot weather. The worst of all is the train, you sweat side by side as in a sauna. When I was still living in Zurich, where almost everything has an air conditioner, I also liked to wear a bucket hat for such outfits.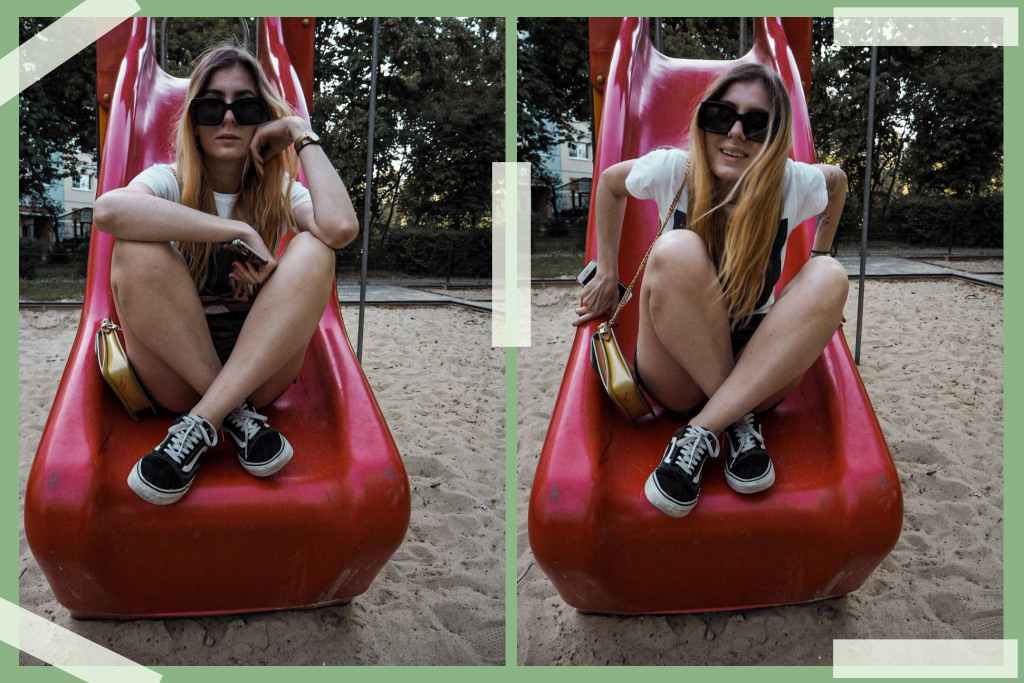 Tips for circulatory problems during midsummer
I always look that everything is as airy as possible. With such weather, I get fast circulation problems.
I recently asked the community on Instagram for tips for circulatory problems. I think that some, like me, "suffer" because of the weather, so I wanted to share the advice here.
drink at least 2 to 3 liters of water a day, the first one in the morning

do not stay in the sun too long

regular sauna visits can stabilize the circulatory system permanently

keep your wrists under a cold stream of water, it will cool down your whole body

eat glucose

eat salt pretzels / pretzels / similar food, since salt binds liquid and increases the amount of blood

when it's already too late: put your legs up in a 25 degree angle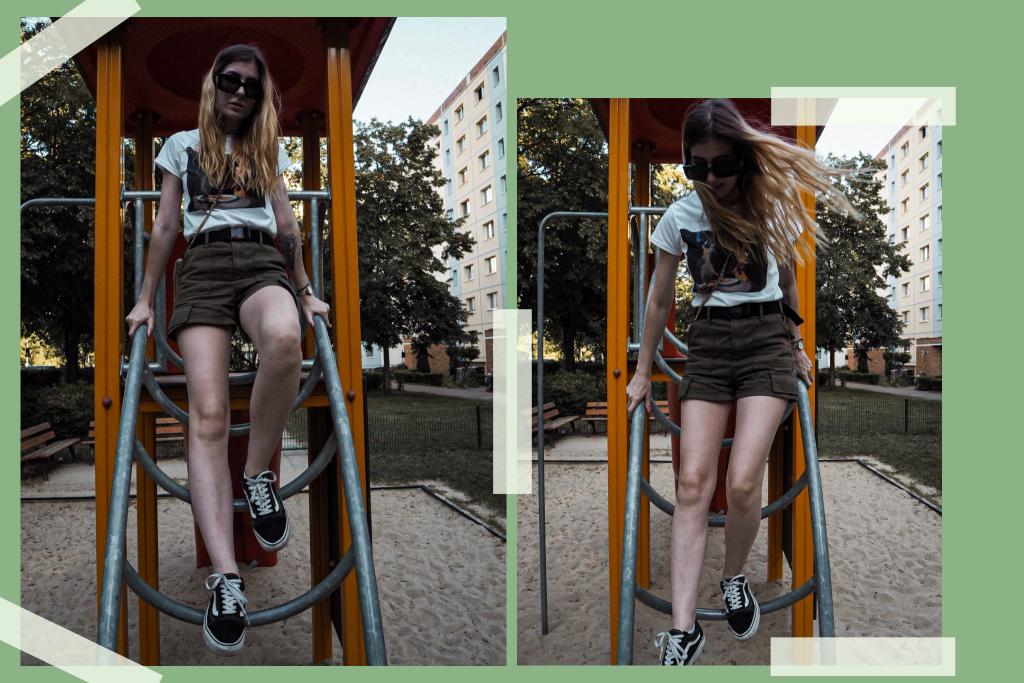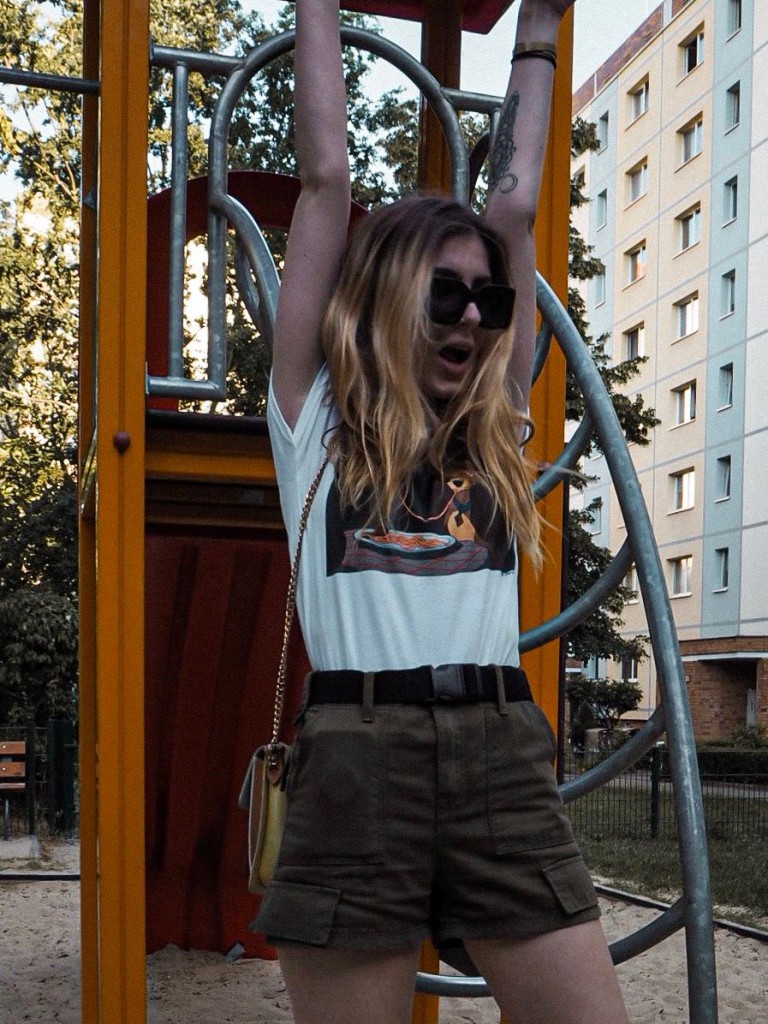 Photos: Sophia v. Hagenow