I have decided to write a review of the week and not about each individual day, like the last years. I think this is a bit clearer for everyone. Already at the beginning I want to say sorry because of the image quality of some photos, in bad weather mobile phone cameras are still not the best. But with a SLR camera I certainly wouldn't have been able to snap so many spontaneous moments.
Monday, 15.01.2018: Fashion Hall – Part 8
Like the last times I started into Fashion Week with the Fashion Hall. I had to work during the day so I met my boyfriend after work. For the first time ever I was allowed to sit in the front row and look at the designs of the individual designers from close up. I have to say that I liked the collections I saw a lot, except one from which looked boring to me. In contrast to recent times the Fashion Hall has again expaned. I have the feeling every time the organizers pack a highlight on top of it. The last two times I was there, the shows dragged on a bit by a little unnecessary moderation. This time, you put more emphasis on what you as what you heard, what I think great.
In the first break we looked at all the stalls and went home after it. Both of us were really tired and especially hungry. With a delicious doner it went back to the couch and so ended the first day – nice.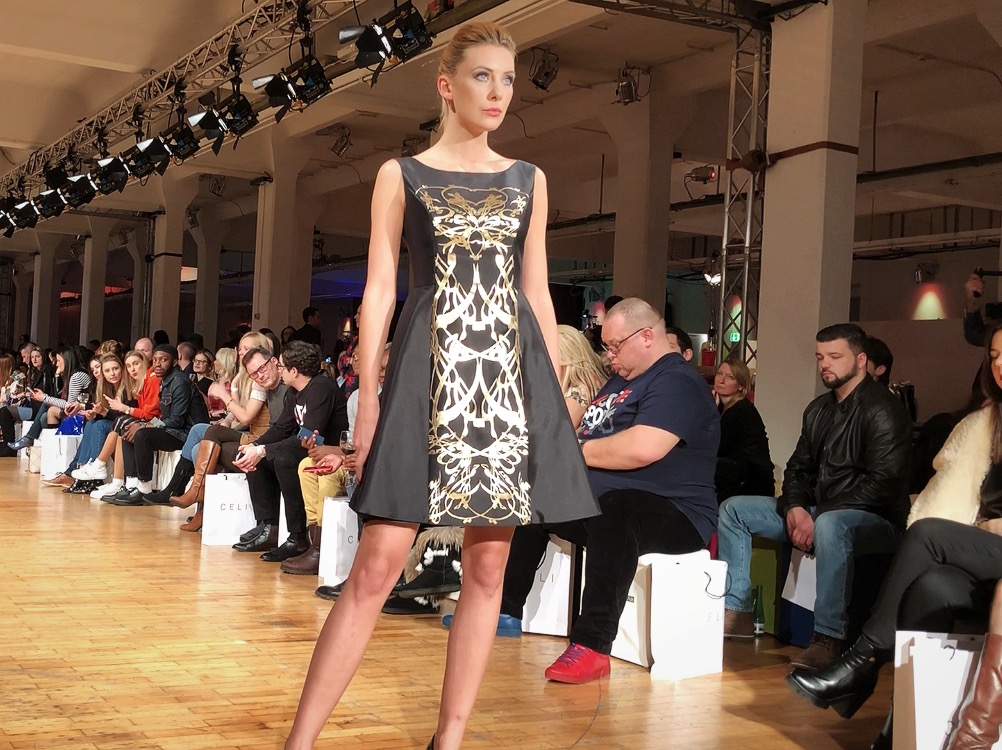 Tuesday, 16.01.2018: FashionBloggerCafé – White Edition und Premium
The second day was reserved for the FashionBloggerCafé by Styleranking. This year's popular Influencer event was held under the motto "White Edition". The event took place in the Bridge Studios and was, as the motto already reveals, totally in white decorated. The location was a little stupid to reach but it was right on the water, which was really nice. Except for this event, I spent the day with my good friend Sophia. Unfortunately the FashionBloggerCafé did not offer much this time. I have to say that I found the mood better. The last few times, I always complained that everyone looked only for themselves. This was not the case this time. I talked to some influencers and also partners and felt well. Except for the people from Microsoft, the partners also treated you nicely if not Xeniaoverdose or Carodaur stood on the business card. I criticized this also the last years. I think that this time less influencers were recorded but it can also be that I fumble.
During the event, as always, were delicious drinks and food which is only for people who like salad. At this point I would like to mention that not everyone is on a vegan trip and dear PR people please think also of people who just do not like salad and stuff like this. Anyway, I looked at the new collection from Orsay and have to say that it had a few sweet parts. My favorite piece was a black leather jacket with a fake fur collar. But Orsay did not just have a part of the collection … you could also put individually necklaces together. I thought that was a sweet idea. Otherwise, there was not much to do. There was a draftsman but there were only people ran which had won an extra ticket in advance. Then you could get your make-up, hair or nails done but that's always the same and not really exciting anymore. In addition, I already wear make-up when I go out of my appartment for Fashion Week. Else there was still a stand from Sebamed but since I had already learned quite a lot about the brand at a blogger workshop in the summer I avoided it. As I mentioned above there was a stand from Microsoft. I ran into them with good expectations because I read really great things about the Surface. However, the woman at the stand broke everything, so I will definitely not buy or recommend a Surface anymore. She was so arrogant and all she wanted for me was to make a video of a bag they promoted. She had no idea about the Surface itself. Dear Microsoft Team, do not send zeros like that to an event full of influencers. You shoot yourself in the knee with it. Anyway, after the Microsoft stand fail I was not in the mood to stay longer so I grabbed the goodie bag and met Sophia.
That was in the goodie-bag of the FashionBloggerCafé by Styleranking:
The first and unfortunately again last stop of Sophia and me was the Premium exhibition. We had actually planned more but driving from one place to another took too much time and a few personal things went in our pants. The Premium exhibition was really great. We had to wait a bit long to get in but that does not matter in the end. For me it was the first time that I visited the Premium exhibition. The last few times I put more emphasis on the Seek & Bright in Treptow. Trying out something new has proven to be a good desicion. We had a lot of fun despite bad weather and I'm looking forward to the summer to make the fashion week with her again unsure.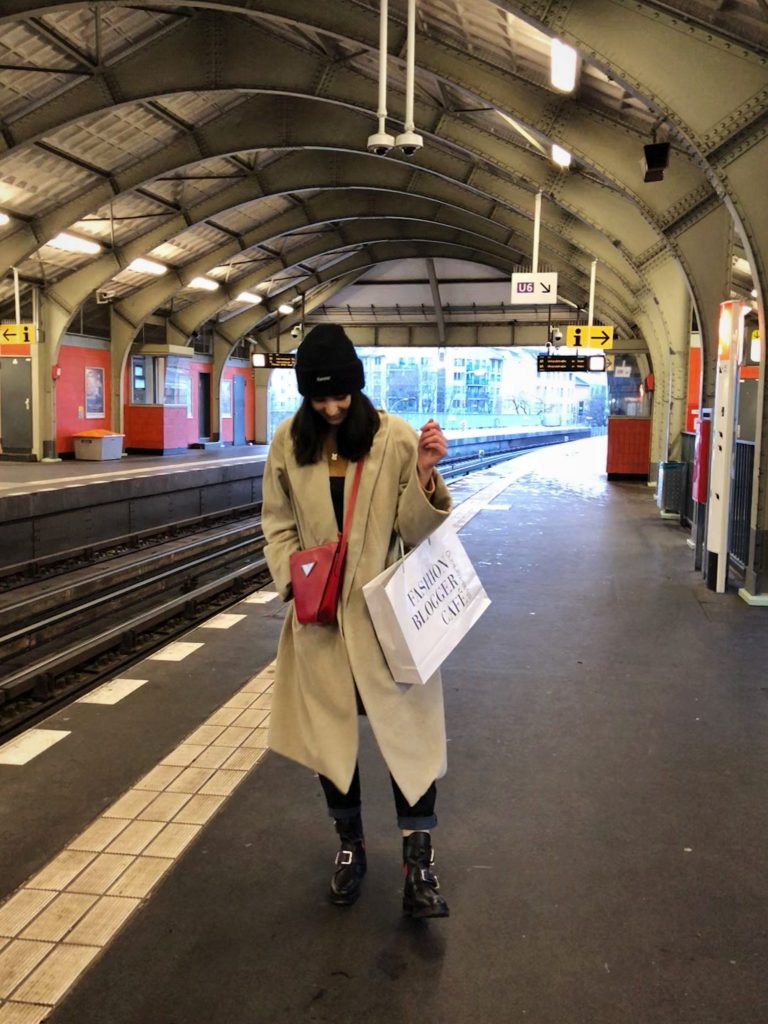 Wednesday, 17.01.2018: Irene Luft runway show, Solemart, Panorama, HashMAG Blogger Lounge and Beautysuite by PR Sugar fail
Wednesday was clearly my most stressful day. It started with the runway show of Irene Luft. I visited the show with my dear friend Vanessa, which incidentally also came to the Panorama and Solemart. Anyway, I had won the tickets for the Irene Luft Show in a raffle of Quickcap, thanks again at this point. Since Vanessa and I took too long to find a parking space and then the bus was late and we ran to the false entrance, we came too late to the show. We were right at the ticket counter when it was 1pm and the runway show started. Fortunately, we came in but our places in the second (!!!) row were passed on and we had to stand at the back. Well, we are probably guilty of that and for the future I just plan twice as much time for everything, then something like that can never happen again. The show itself was terrific! The collection of Irene Luft is simply divine, this was also my absolute highlight of the Berlin Fashion Week 2018.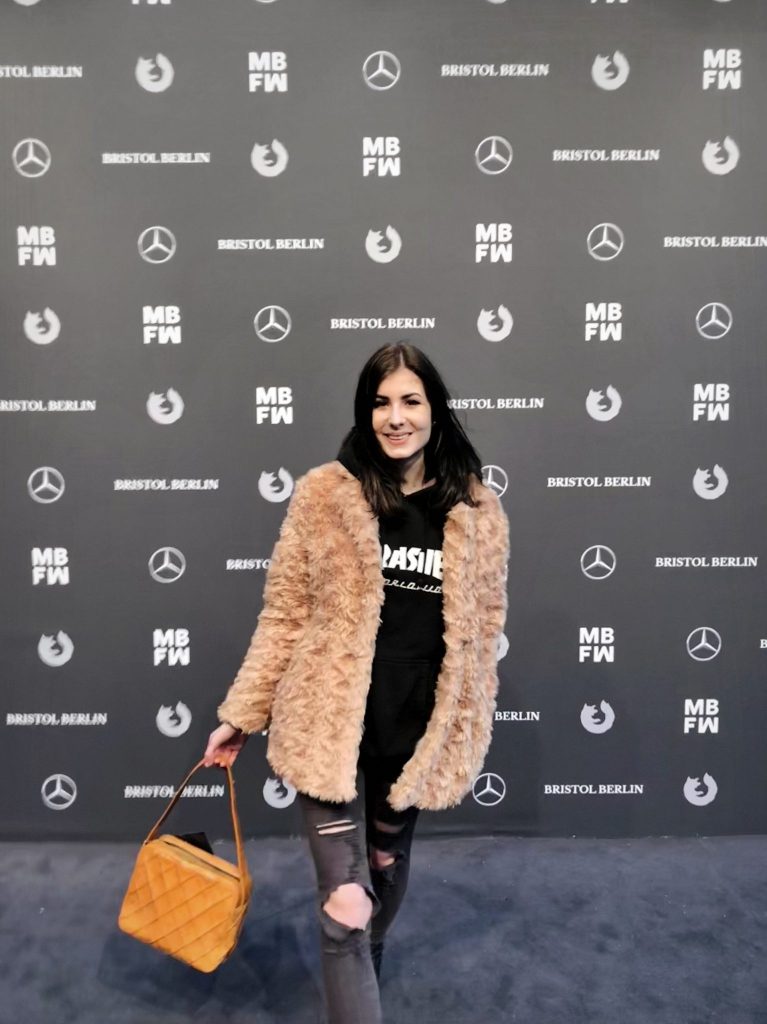 After the show of Irene Luft we went to the Panorma exhibition, where we met Tristan. After we drove from the hall at the east entrance with a shuttle to the halls of the south entrance, we wanted to take a look at Solemart. This year the sneaker fair did not take place before Berlin Fashion Week but during. It was more than disappointing to say so. The whole thing took place in the foie of the Panorama fair. There were almost no stands and it looked like the same shoes were everywhere. I've probably seen the BVG sneaker 20 times, if not more. I do not even know if you can call about six booths at all a fair. It was more like a welcome round of teens all dressed the same way for the Panorma fair visitors as something else.
As we scoured almost every hall of the Panorama and got through the Solemart, Tristan and I continued to the HashMAG Blogger Lounge. As always, this was super cool. The atmosphere was great and all present partners perfectly selected and super friendly. Well those of BijouBrigitte were a bit like the lady of Microsoft but I think they were just tired from a long day. Actually it should then go to the Beautysuite by PR Sugar, but when we arrived at 7pm at the location there was none. We found empty stalls although it was said in our mail that the events would be on Wednesdays and Thursdays until around 8pm. I was really looking forward to the Beautysuite but that was a bit stupid. We drove extra to the location, only to be able to turn around again. We wrote an e-mail to them and asked why they ended it earlier, they told us they didn't. So do they turned into goasts? Maybe I will see these goasts next season, I hope so.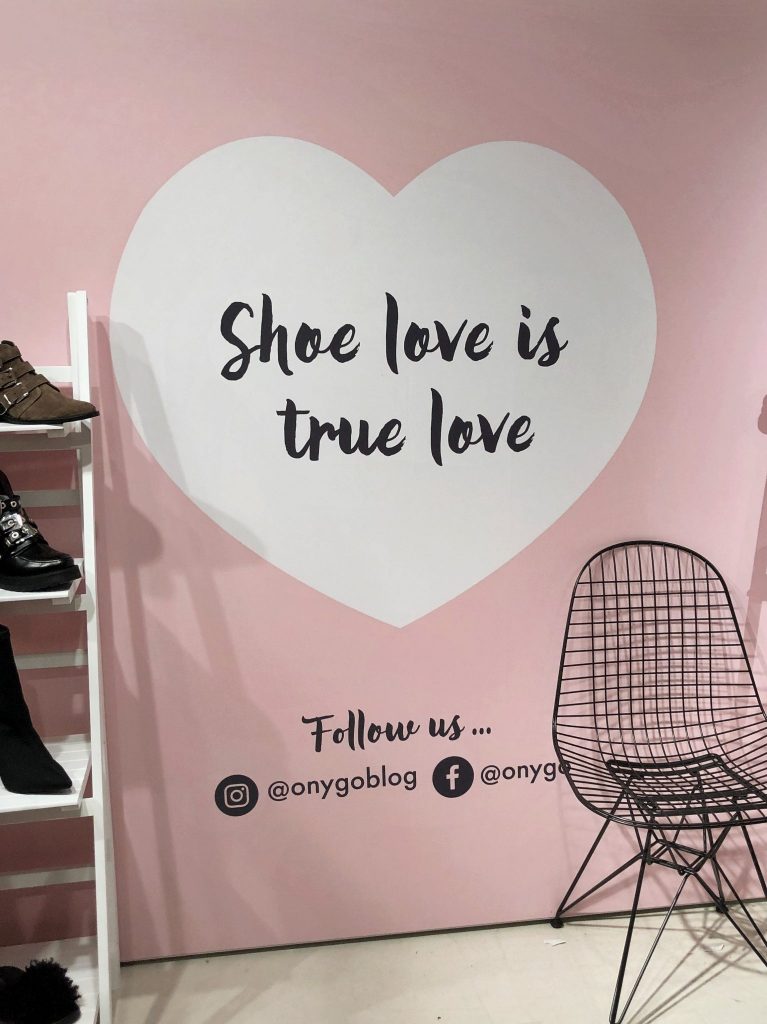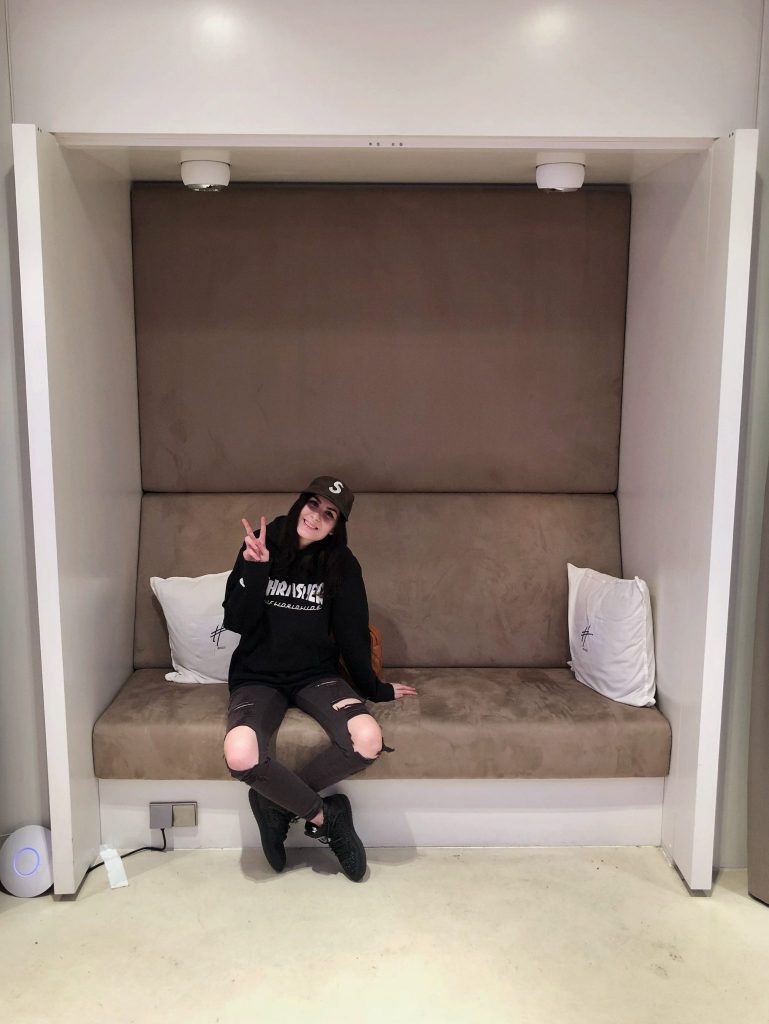 These are the thing which were in the HashMAG goodie-bag and which I got from the stands: