In the Chinese zodiac, I am a pig and 2019 is the year of the pig. So I'm starting with my first official outfit contribution as Lady in Pink, which is supposed to be a tribute to this year, where I already think I can look back with a good feeling on it.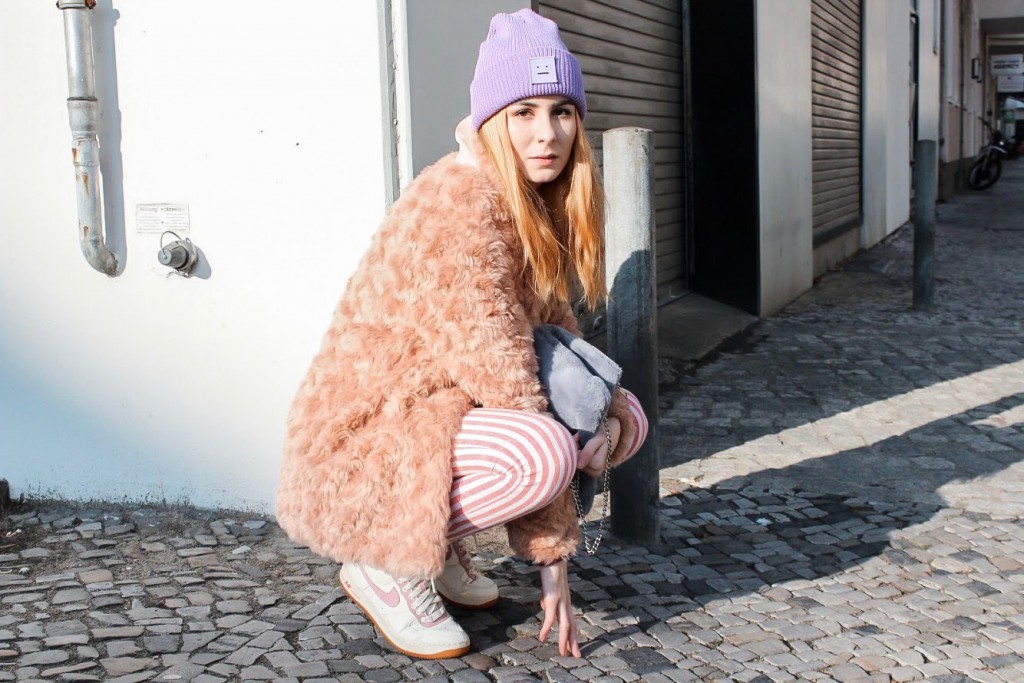 A good attitude is half of the pie
I am not superstitious, but if there is something positive in my horoscope, I take that as a motivation. That's exactly how I see it with the freshly started year. The last one was one of the worse of my life for me. I had two very large and long-lasting illnesses, where I had to go to hospital and did not get on with my intentions for life otherwise.
I have already written in my first post this year that I do not make a direct list of intentions and just let everything come to me. The only thing I want to be is happier and more disciplined. We're only in February I know, but so far everything is going pretty well. I regularly go to the gym, which is a really good balance for me, I meet more often people who do not live with me, and last but not least I do not let myself put down because of negative vibes. I believe that you can also influence your luck to a certain extent and when you approach everything with a positive attitude, you generally feel better.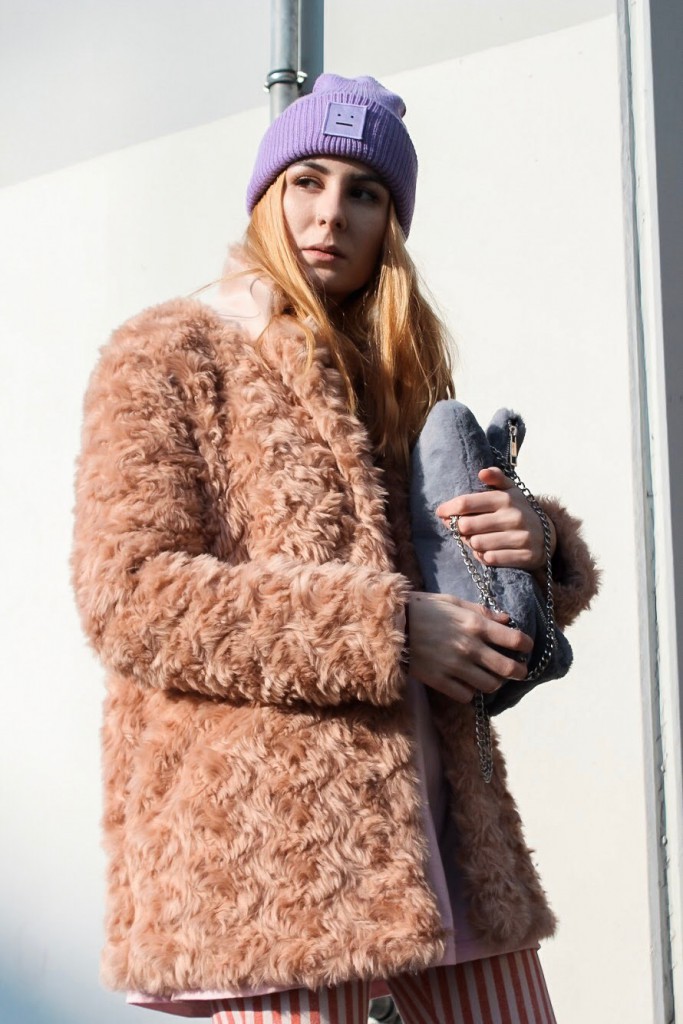 First official outfit post of 2019
Anyway, the first outfit of the year, which was not part of my fashion week looks, is this piggy look in pink. I'll just start from the top to the bottom. I found the cozy beanie on eBay, I like the color so much. It reminds me of my lilac hair. Phuu, somehow I miss this color. Anyway, they should be from Acne, but I'm not 100% sure if it's real but the quality of the beanie is very good!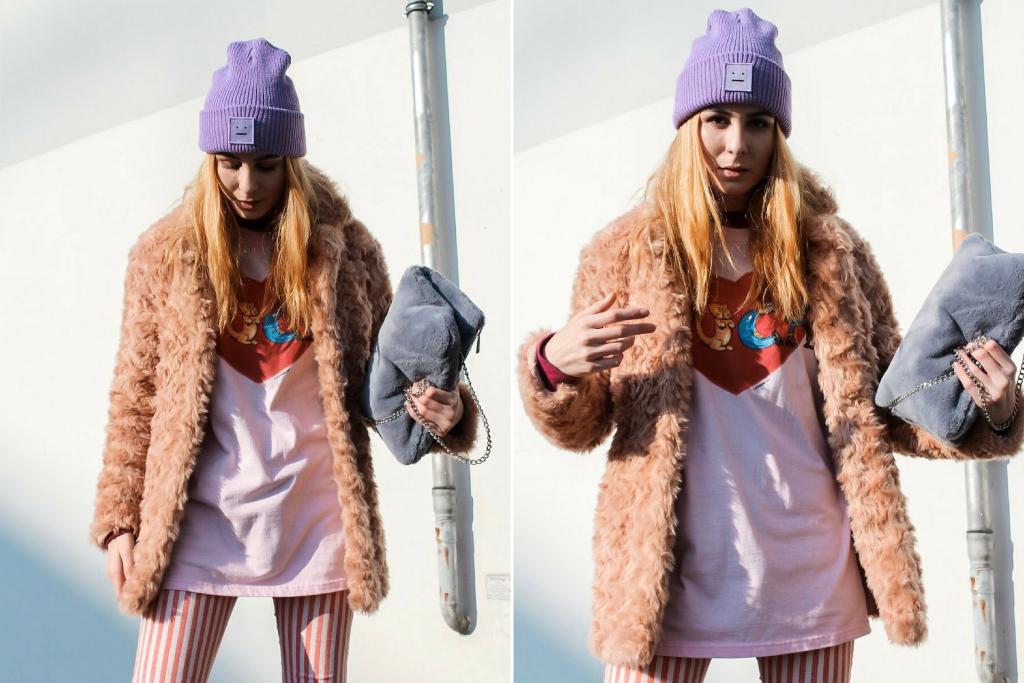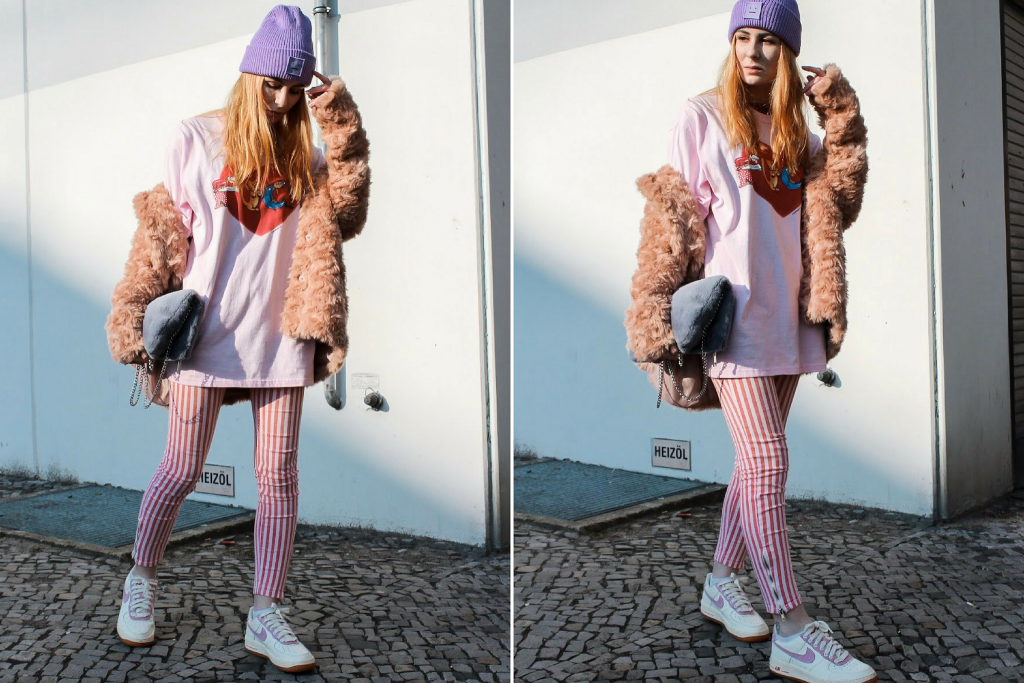 I got the pink fake-fur jacket from Primark about 1.5 years ago. It is pretty thick and gives accordingly quite warm. Underneath I'm wearing a long sleeve from Supreme, where I pulled a t-shirt, also from Supreme, over it. The striped jeans are from Zara, I think I've had them since high school. I must also say that I find it cool, that the colors are very different but harmonize so well. I should more often show courage to colors.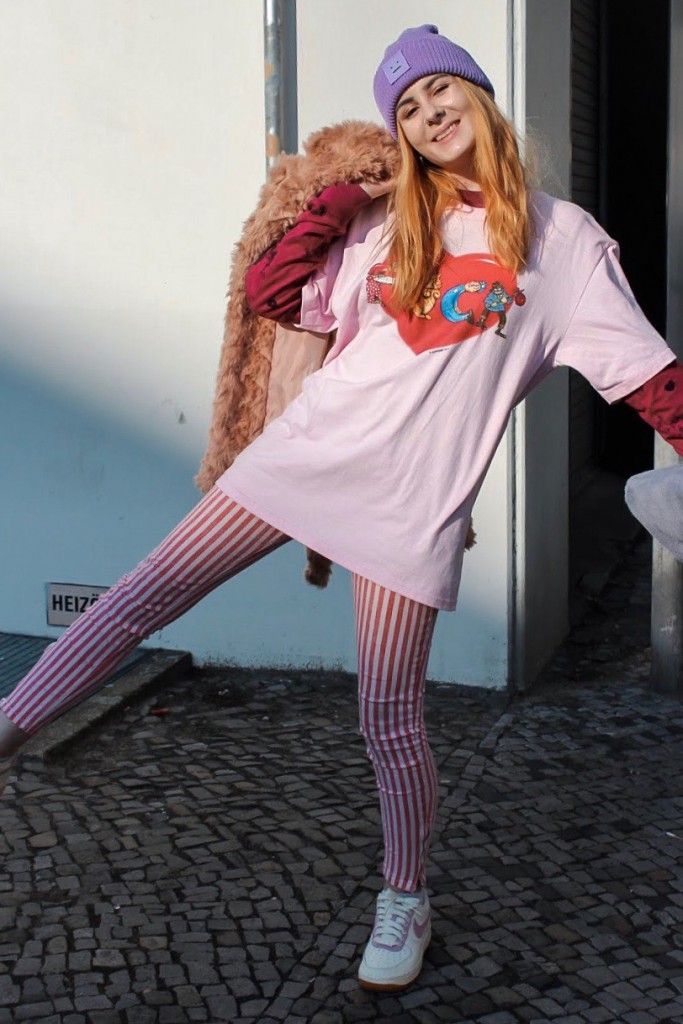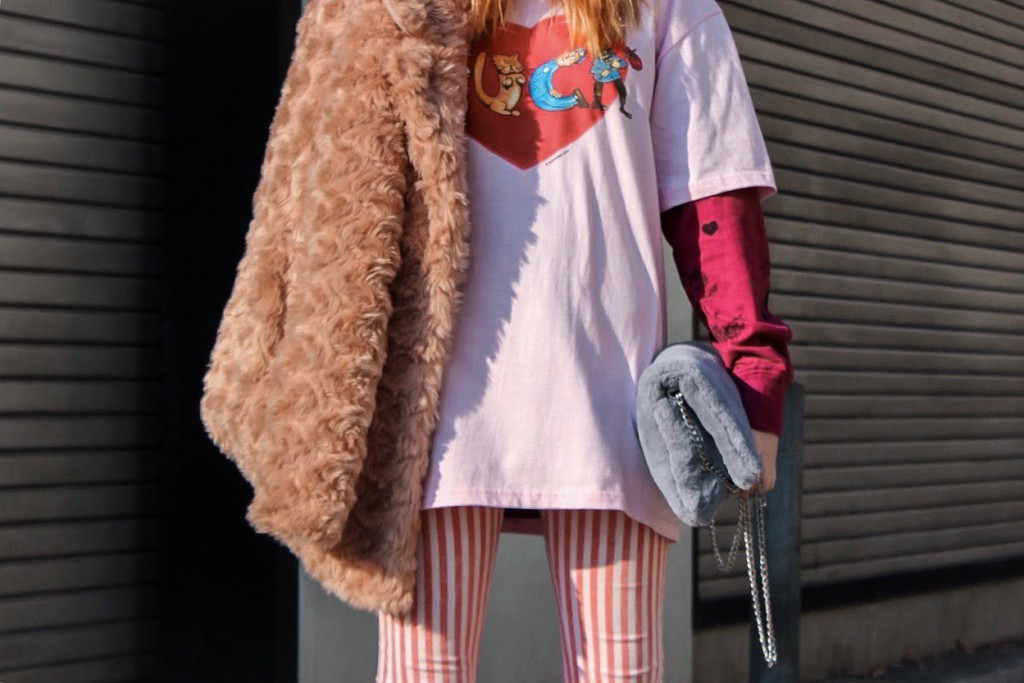 The sneakers are a pair of Nike Air Force 1 and I got the fluffy shoulder bag from Primark. Since the bag and the beanie are not pink but simply pastel, a pastel piggy outfit would have been a better title than all pink like a little pig. Well if we're honest pastel piggy sounds just stupid so we stay with pink, which is the real color of pigs. In the end, it's just inspired by this "theme". Otherwise, I could just buy a onesie and wear it with ears and a tail.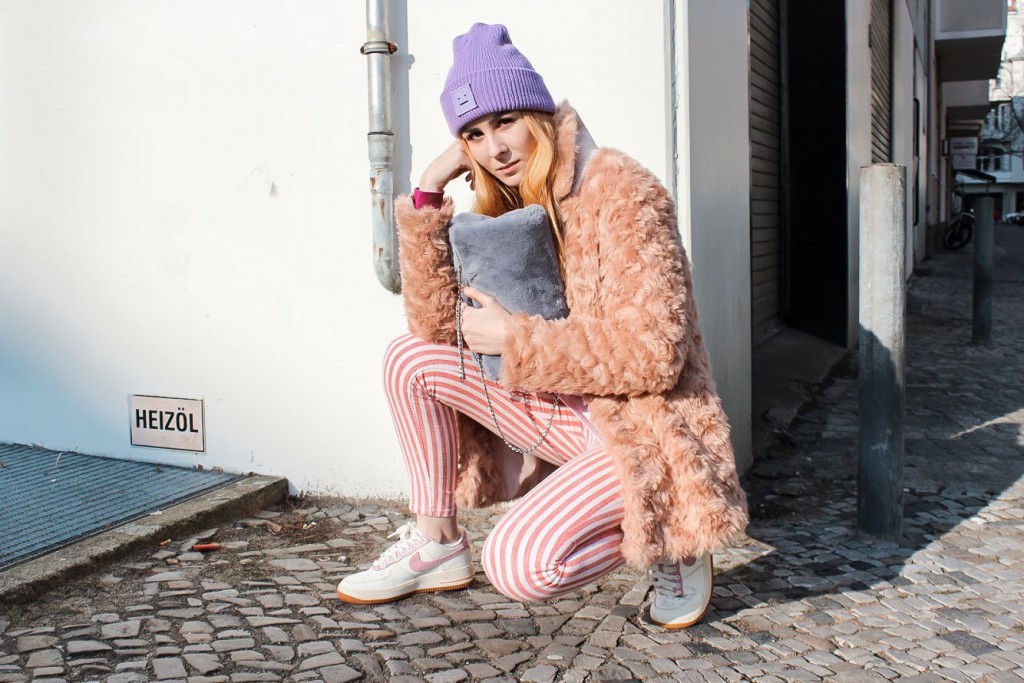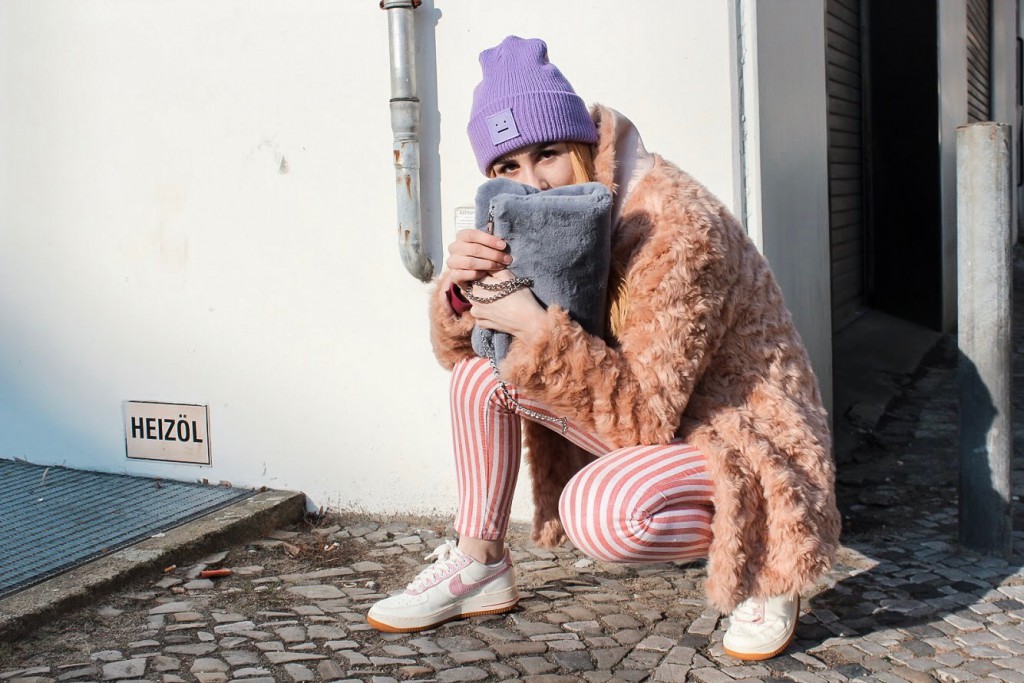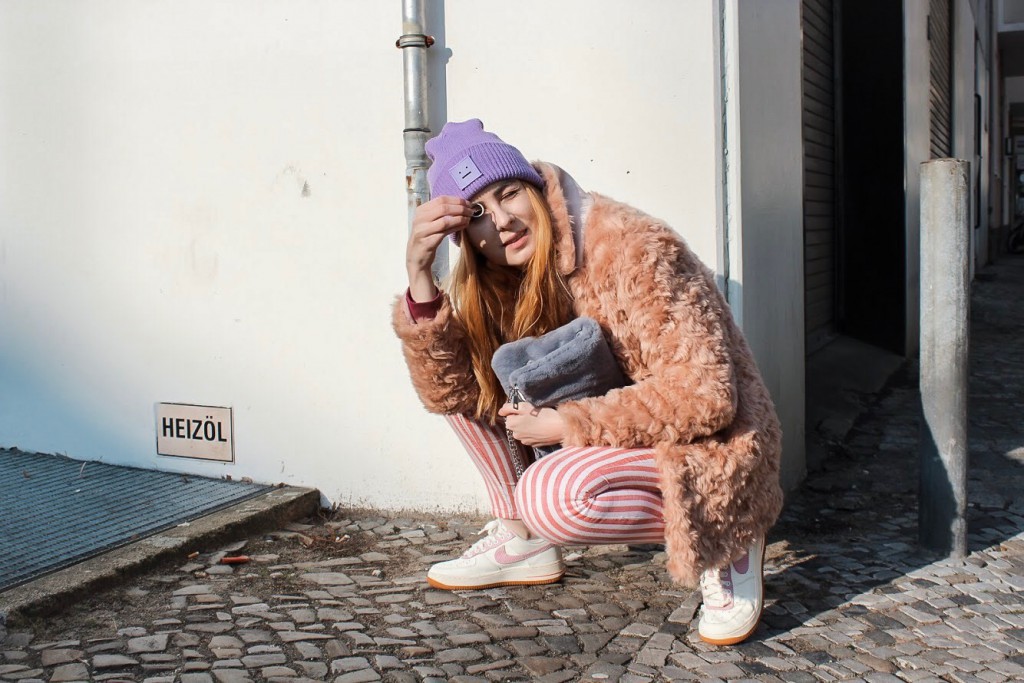 Photos: Tristan Luckow