The style of the 90ies is totally "fetch" again, as Gretchen Wieners from the plastics would say now. Here I have an inspiration for everyone who wants to follow this trend (again). I even took my old discman from Philips with me for the shooting with the matching Quiksilver shoulder bag. By the way, this bag is specially designed for discmans, yes that´s super cool I know.
I choose a high-waisted mini skirt from Fila for this 90s outfit and a white cute crop top from Pull & Bear. I bought the sporty mini skirt last spring at Urban Outfitters here in Berlin and the crop top some weeks ago when I was in Milan with my girl Bettina for a one-day festival. The mini skirt has not only beautiful colors but there is also a bag on one side – that´s so practical. Unfortunately most skirts and pants from the girl's section don't have pockets at all.
My tennis socks are from Nike and the jeans jacket is from Levi´s. Well, it´s originally from Levi´s but I bought it at my favorite secondhand shop here in Berlin, Paul´s Boutique. These socks should be available in every sports store and are not much more expensive than some from H&M but way cooler.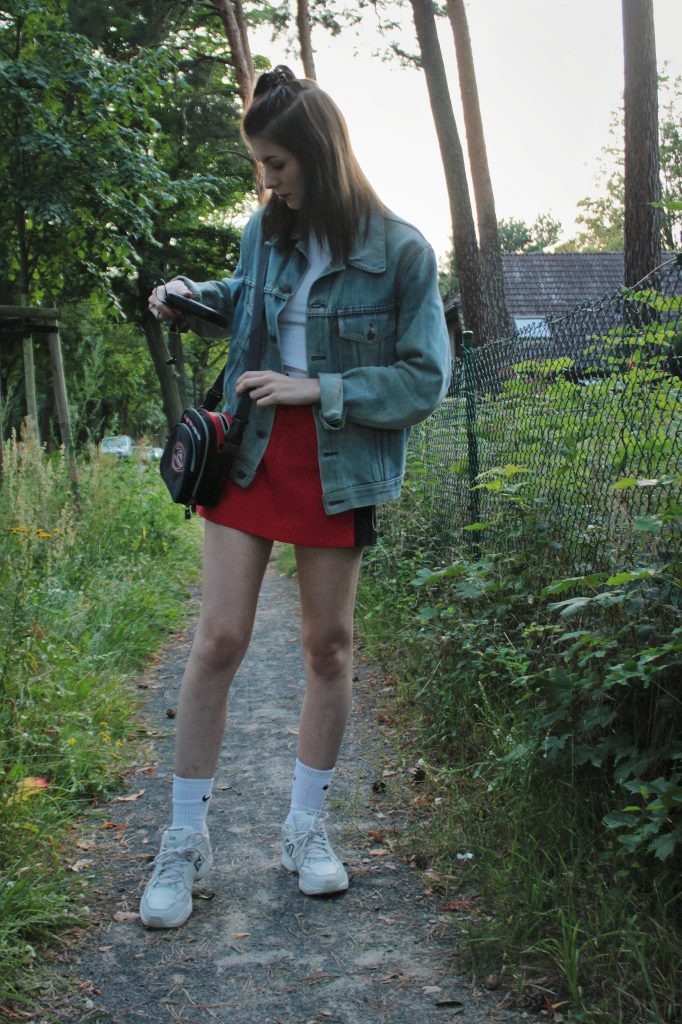 I put half of my hair in a high ponytail with a telephone cord scrunchy. I like this, it´s easy and it doesn´t take a lot of time. The tattoo choker is from a former time in my life. You can buy these tattoo chockers in almost every jewelry store (Bijou Brigitte or Claire´s for example) for like one or two years. Like most of you know, there are chockers in different colors and materials available, so everyone will find something he likes. Also, these tattoo chokers are a must if you want to slay the 90s style.
Okay last but not least, my tennis look-a-like shoes. I bought these dad sneakers about a year ago in a thrift shop in Switzerland. They´re from New Balance, have the number "600" and are super comfy.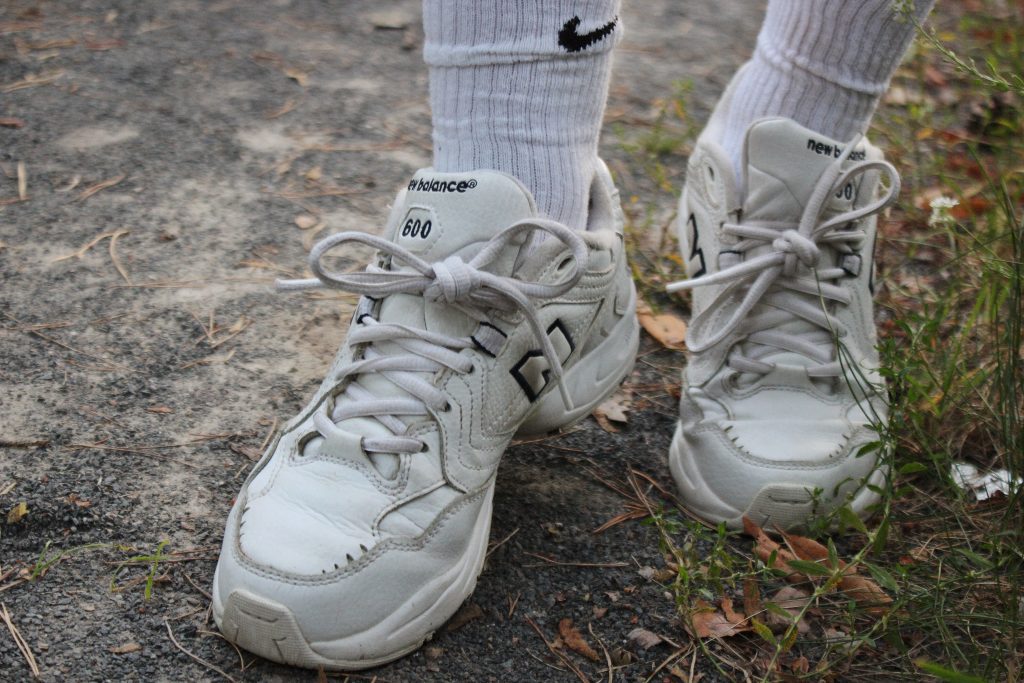 I think it´s sad that summer never really arrived in Berlin this year. I´d love to wear shorter outfits like this one because my dressing room is full of clothes like these. At the moment it seems like autumn is coming… I hope I´ll find time (and money) to get away to a warm place for some days in the coming weeks.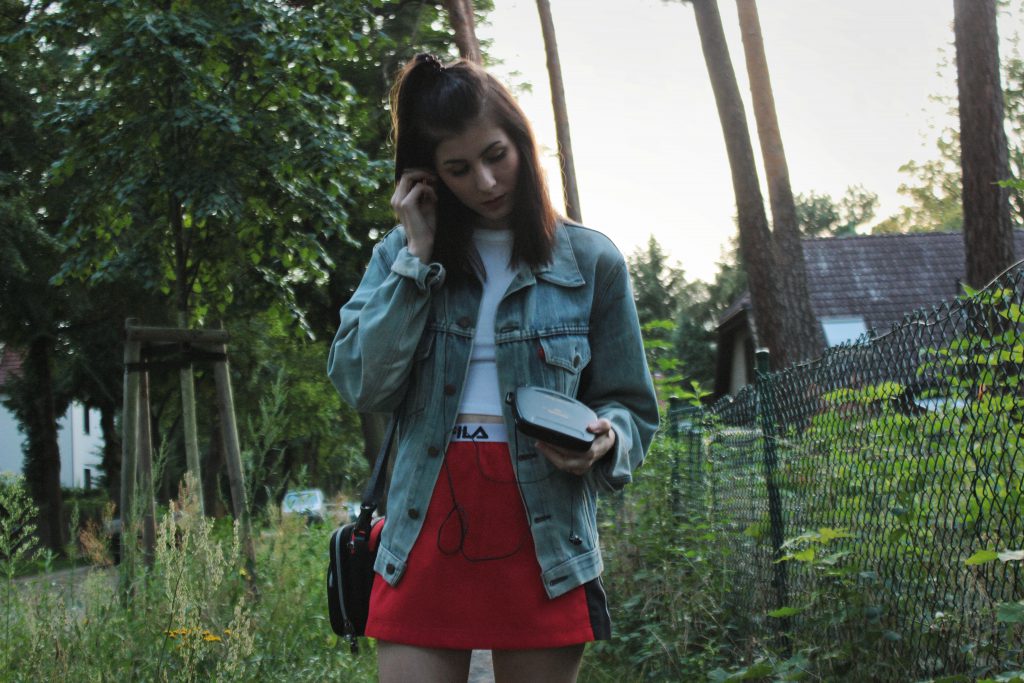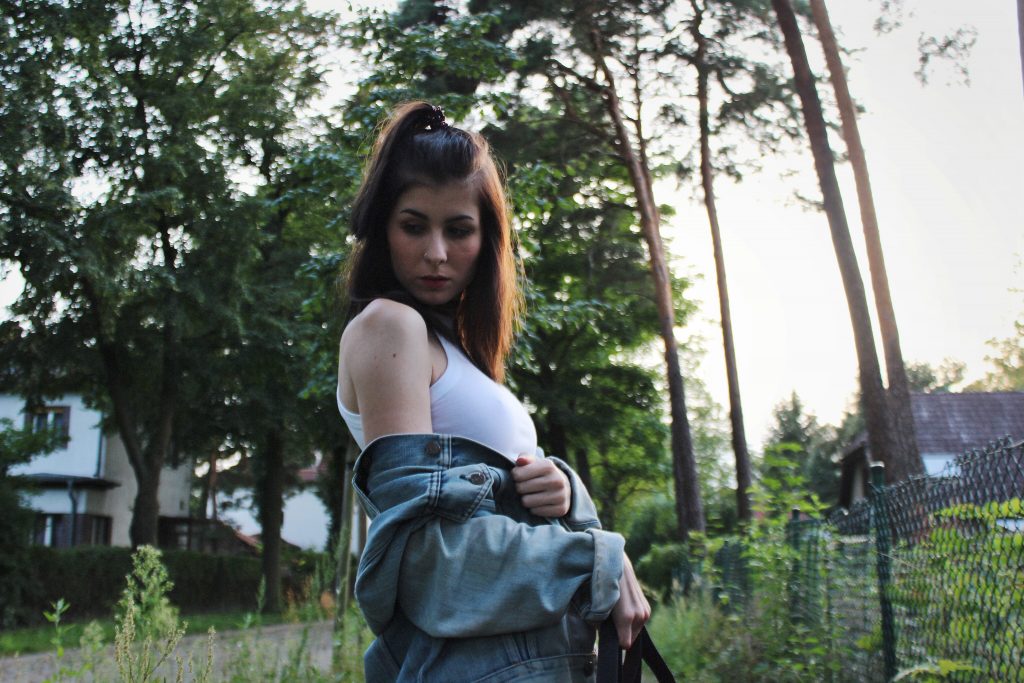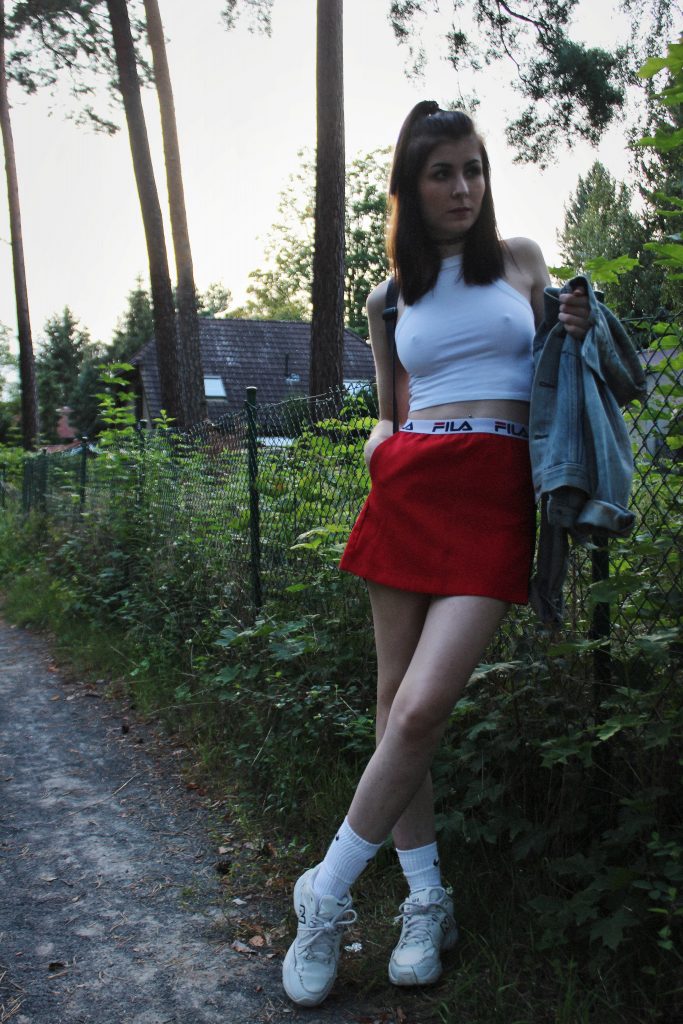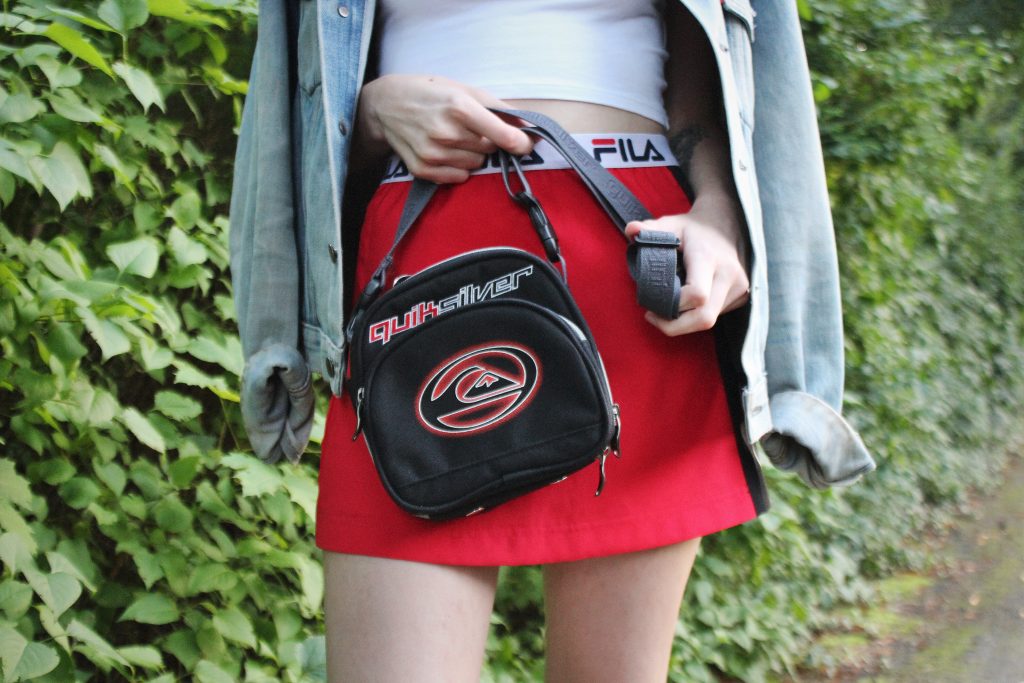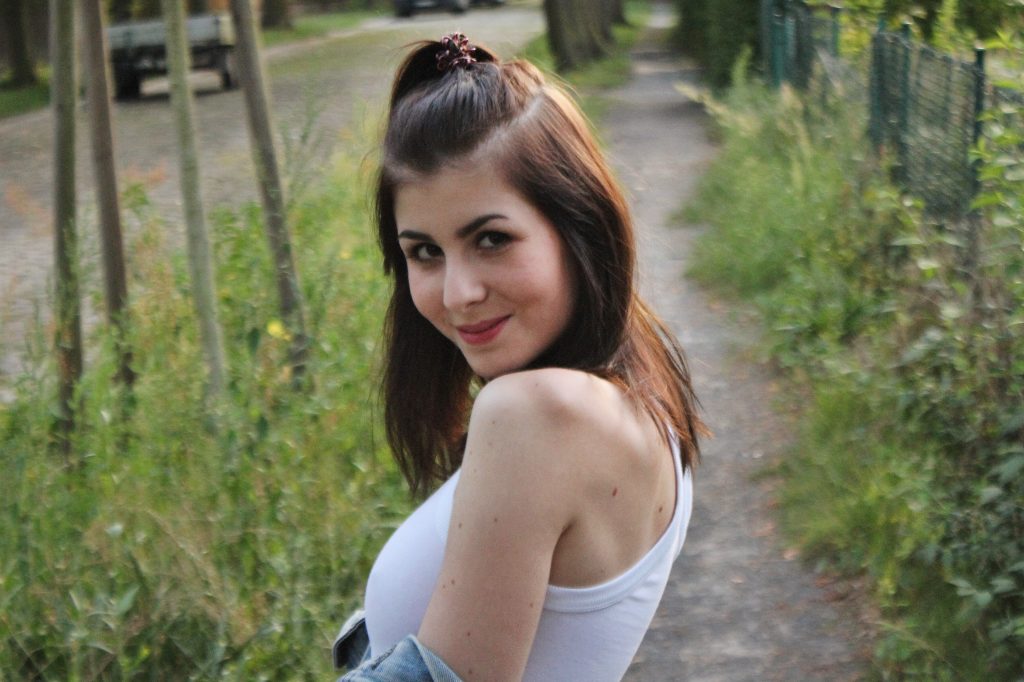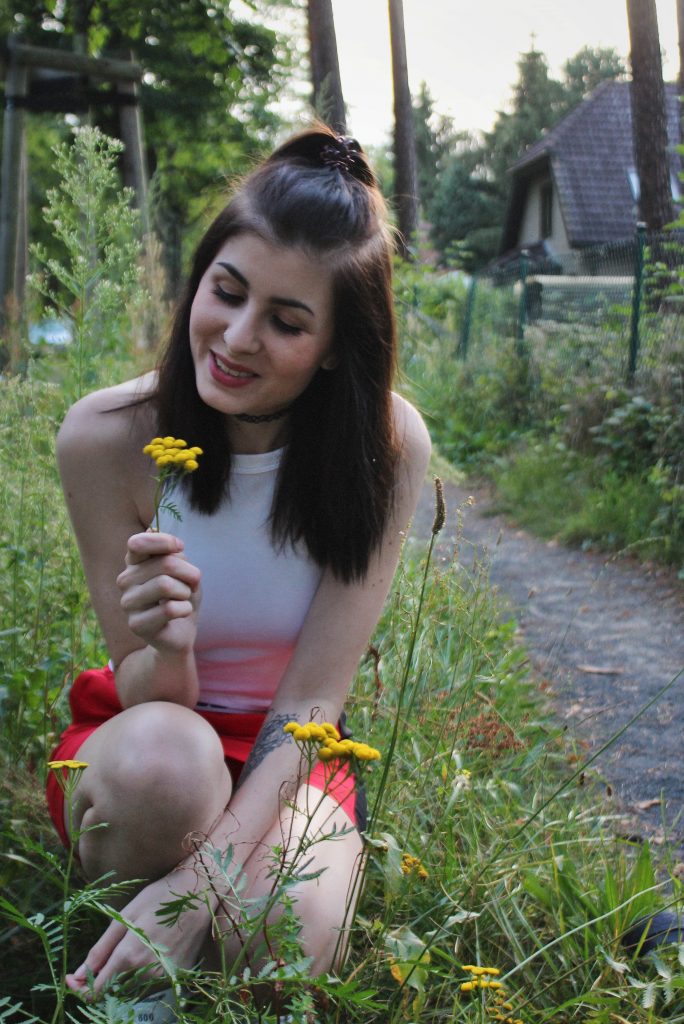 Photos: Tristan Luckow