Today is the topic "after a long time", because I have many things that happen now after a long time again. First, we would have that after a long time a new outfit post comes online. Since Berlin Fashion Week at the beginning of July, things have become a bit boring here, especially in the fashion sector. I have to say that I just had a lot going on in my private life. In addition to my already mentioned case of illness, I indulged in a week's holiday without social media stress with my boyfriend and otherwise I just needed some relaxation. I hope you do not mind me, because now I am fully back. As a first post "after a long time" I would like to present you, as the title already reveals, an outfit in a basketball jersey dress with vintage Adidas sneakers and a few accessories.
The second "after a long time" are the shoes that I wear in this summer look. For over ten years, I have not bought any Adidas shoes and have been faithful to Nike. Since I was (the third) after a long time at Paul's Boutique and found these chic Adidas vintage treads from 1996, I have broken my faith. Well, it's probably an exception, because I really like this model but by and large, I'm team Nike in this contention fight. Unfortunately, I did not find out anything about this shoe. So if any of you have more detailed information on model and Co., you can enlighten me.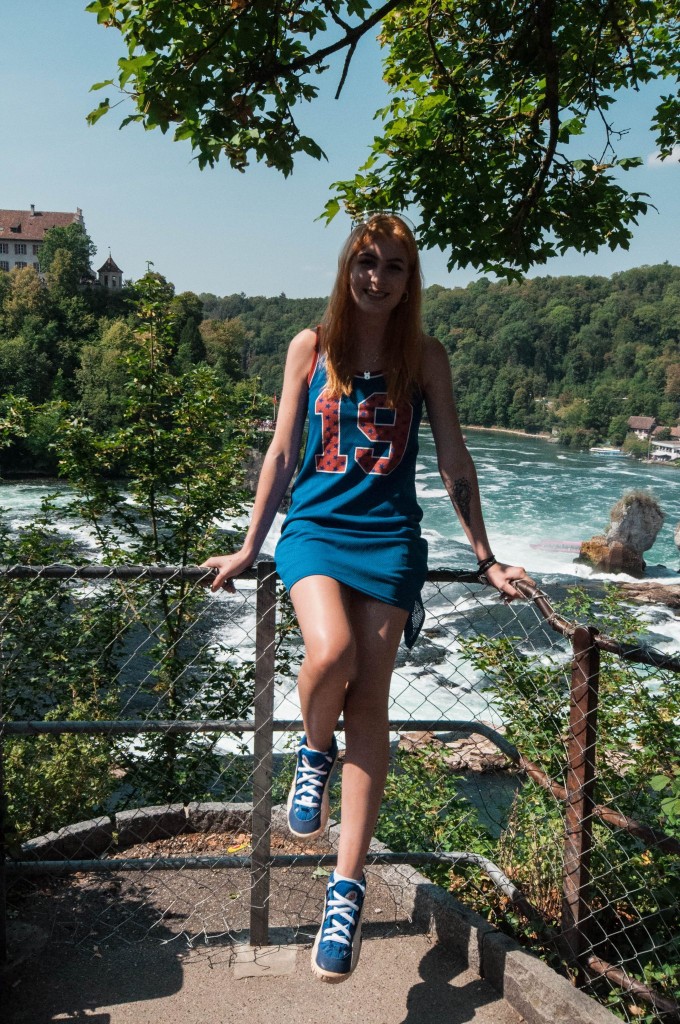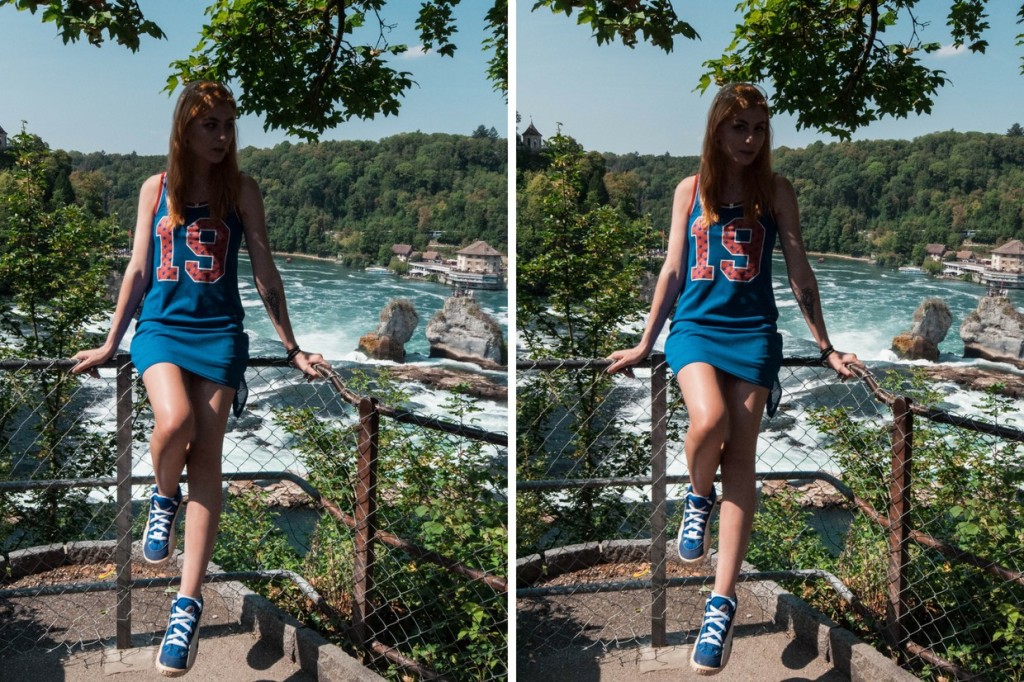 I also bought the stylish basketball jersey dress at Paul's Boutique, because this summer I almost wear only dresses and skirts, this is not "after a long time". Nevertheless, I think it's pretty cool, as it matches the sneaker. Apart from this dress, I only had one more sporty look on the blog. I had this in one of my last outfit posts – you can watch it here. Otherwise, my dresses are rather super chic for the office, which does not necessarily reflect my normal style but rather the exceptions, which probably has everyone in the closet.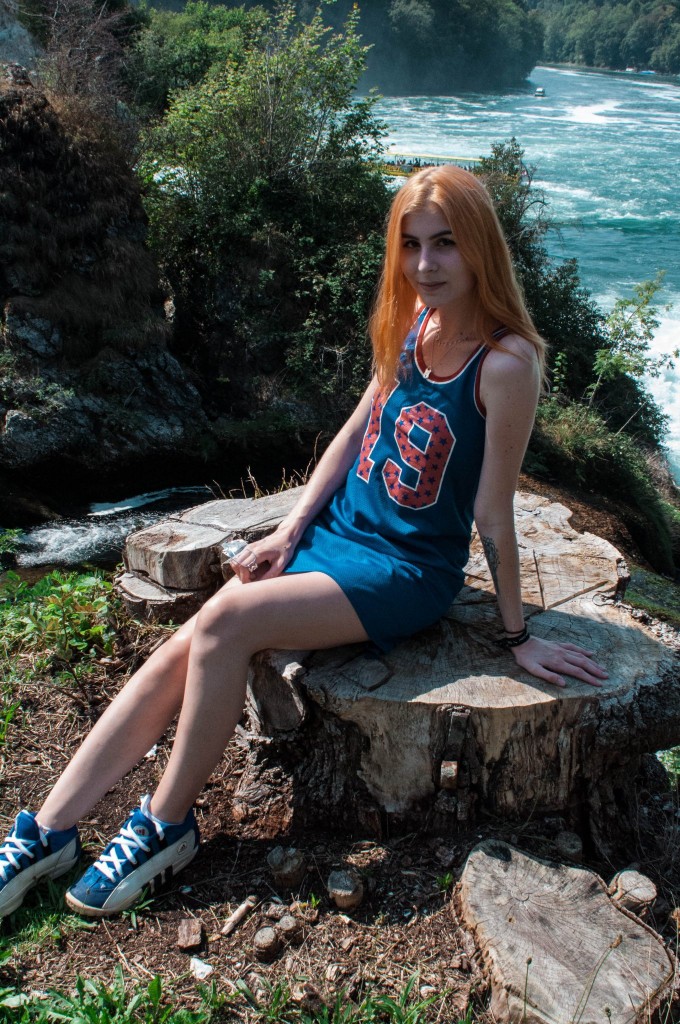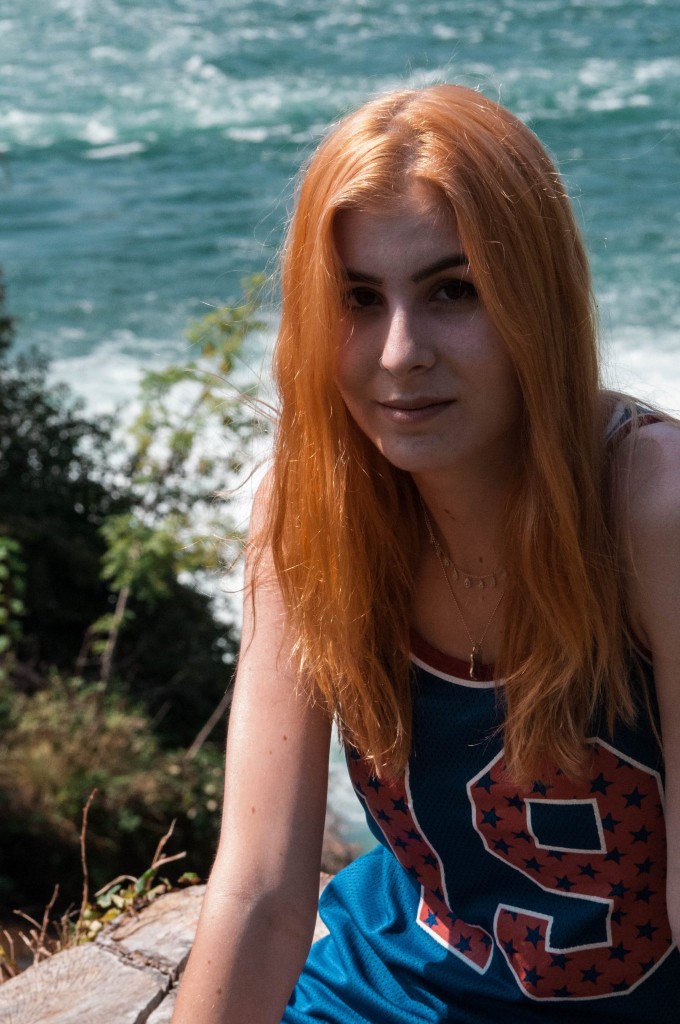 I have not used many accessories in this outfit, just one and my everyday chains. The main accessoire a vintage sunnie from Chanel, which came out in the late 90s in many different colors. In the pictures these sunglasses look like a normal sporty glasses but when you wear them you realize very quickly that the discs are slightly tinted and protect you against the harmful sun rays. I'm totally crazy about cool vintage designer stuff at the moment, if you find something on eBay or at the flea market there's something great to look for and then find it, it has something of a treasure hunt.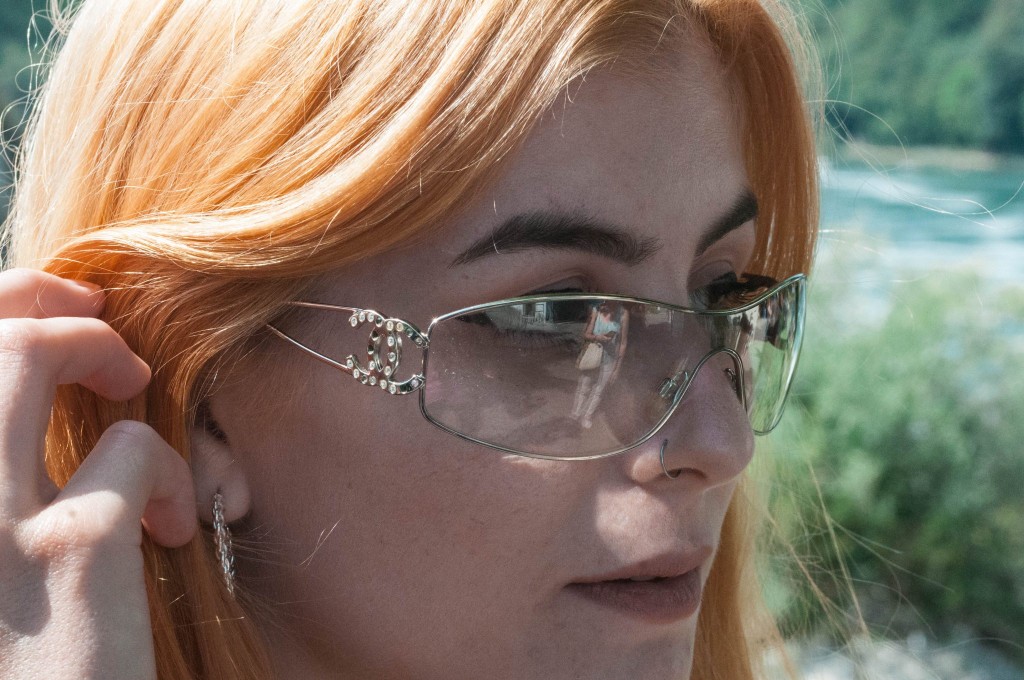 Another "after a long time" would be the location. In general, I have not been in Switzerland for a while, but still a lot, I was way longer not at this location – more precisely at the Rheinfall in Schaffhausen. I must have been a child when I was last at the Rheinfall. I was all the happier when my mother suggested this place. It is so, Berlin has no mountains and is also otherwise not as blessed as Switzerland – so every time I am in Switzerland I want to enjoy nature at least one day to the fullest.