After introducing you to all my Berlin Fashion Week outfits (one, two, three, four), I come to the MBFW reviews for the Spring/Summer 2019 shows and events. Since I go to the Fashion Week, this was probably the most stressful season for me but somehow the most beautiful.
As promised I got a VLOG this time. I filmed too little again, but somehow you are still busy with other things, because you do not always think about taking everything. Also the quality of the video is not the best, I'm really sorry for that – the next one will be way better because my GoPro is already on the way to me. Nevertheless, I hope that you like the little insight into my week at the Berlin Fashion Week.
Day 1: Fashion Hall
As always, Berlin Fashion Week started for me and my boyfriend with the Fashion Hall. Exactly one year ago, the event took also place at the Erika Hess Ice Stadium, and just like exactly a year ago, some designers were, in my opinion, cooler and others less so. The creations of Aspara, for example, were really cool. The oriental designs reminded me directly of my Morocco trip which I had to cancle because of some personal problems. Anyway, this was the entry into the Berlin Fashion Week Spring/Summer 2019 for me. I went to the office during the day and in the evening to the Fashion Hall.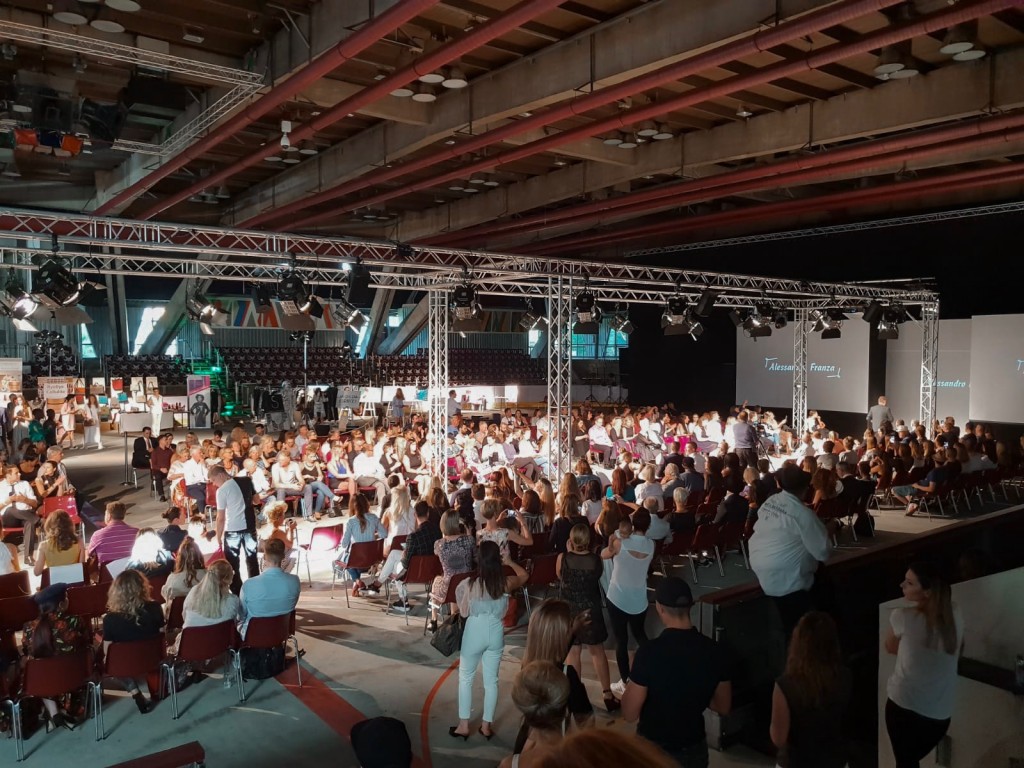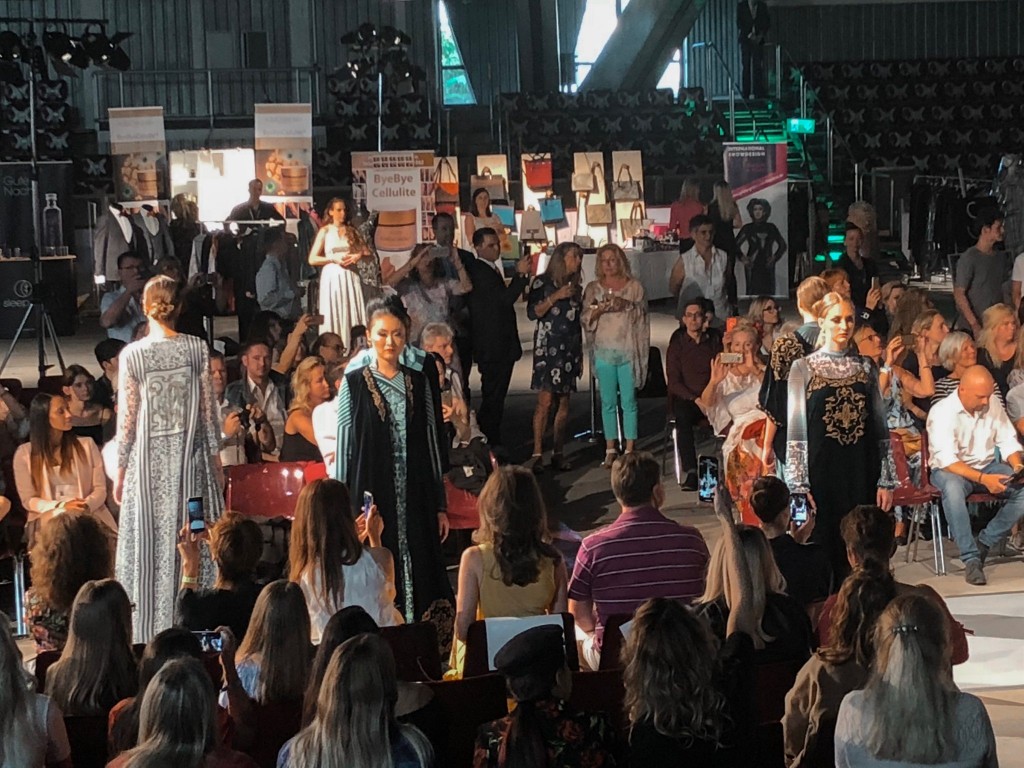 Day 2: Etsy Christmas Event, Fashion Blogger Café, Ipanema Fashion Night and Irene Luft Show
Etsy Christmas Event
The second day was clearly the most exhausting. I met my dear friend Selina at Hackeschenmarkt one hour later than planned. As expected, I had missed three trains and then the one that I took had delay. Anyway, the Etsy Christmas event was our first stop. Gift ideas for Christmas were presented at this event. Everything was wonderful decorated and the mood among the people was pleasant. I found it a pity that the Christmas theme was no longer discussed as a table with "gifts" and some small Christmas decorations. I would have completely pulled through the topic. The idea is really cool, Christmas event in the summer. Cookies, Christmas tree and Christmas carols would have made the event perfect.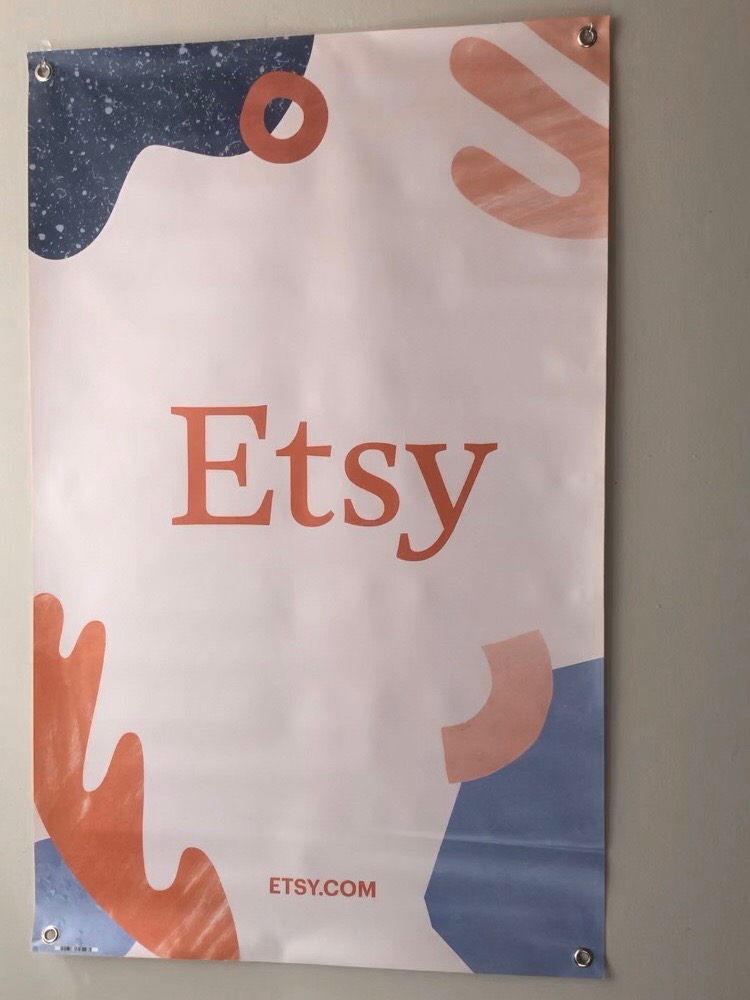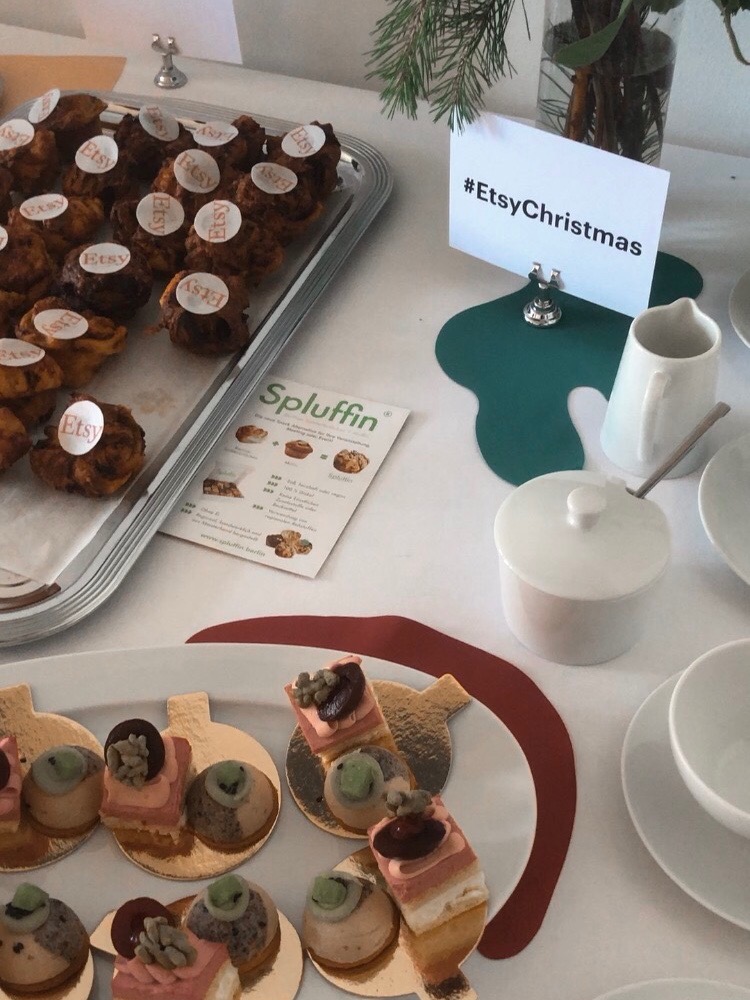 Fashion Blogger Café: Ultra Violett
After the Etsy event Selina and I went on to the Fashion Blogger Café, this season's theme was Ultra Violet. 
Pretty cool motto, after all, according to all fashion magazines, it is the trend color of the year. 
My personal trend color is orange, hehe. 
I wrote in my January review that the event was a bit more fun than the times before. 
This time it was even better, maybe it was just because I had someone with me. 
But if I look at the event individually, I would probably have had more fun on my own as well, because you could do a lot. 
Selina and I were there for over two hours and tried almost everything which you could try out. 
First, we got a drink from the sponsors who were responsible for the drinks; 
Selina took a Lillet and I got a water. 
Then we went to the photo booth, which was a mirror. 
Super cool, I'd wish I had something like this at home. 
The booth station was for the new perfume by Helene Fischer. 
Of course you could test the perfume directly. 
It smelled okay but really standard flowery and not outstanding. 
Anyway, the snapshot made a lot of fun. 
The next stop was Bruno Banani. 
There you could design a pair of boxershorts on a model (a pretty girl in underwear and two boys or men topless). 
The underwear was only for men so of course I made some for my dear boyfriend. 
At Dress Up they told us a lot about the cool concept and you could tie a headscarf directly – seems to be in trend at the moment, they made this at another event I went to not long ago. 
Of course there was a make-up station, but we do not used it. 
You could get drawn but we did not do that either, we prefered to paint by ourselves – at the booth of ArtNight. 
My "artwork" was totally different than planned and I am now 1000% sure that I will never be an artist. 
But you can judge for yourself, below is a picture of it. 
As the event slowly came to an end and we finished our paintings, we wanted to personalize a bracelet. 
We were waiting and then other exhibitors simply pressed infront of us and we had to wait even longer. 
Actually it was just a fair, the companies are the exhibitors and the rest were visitors. 
I do not really want to blaspheme here (that's why I do not name the company) but somehow you have to mention the negative things as well. 
We've been standing there for a long time and if I say long then I mean long. 
I do not want to be preferred, but they somehow want something from us visitors, if you go to such an event. 
To disadvantage someone then is not exactly smart. 
Now I have a bad impression of the brand and I can not imagine cooperation in the future because of this behavior. 
In the end, we just left but I think no matter where you are, if you're up and then there are some who work there and are jostling, that's not okay. 
They want to leave a good impression, but somehow not. 
Has something to do with decency. 
But except for what was at the very end, we had a great time.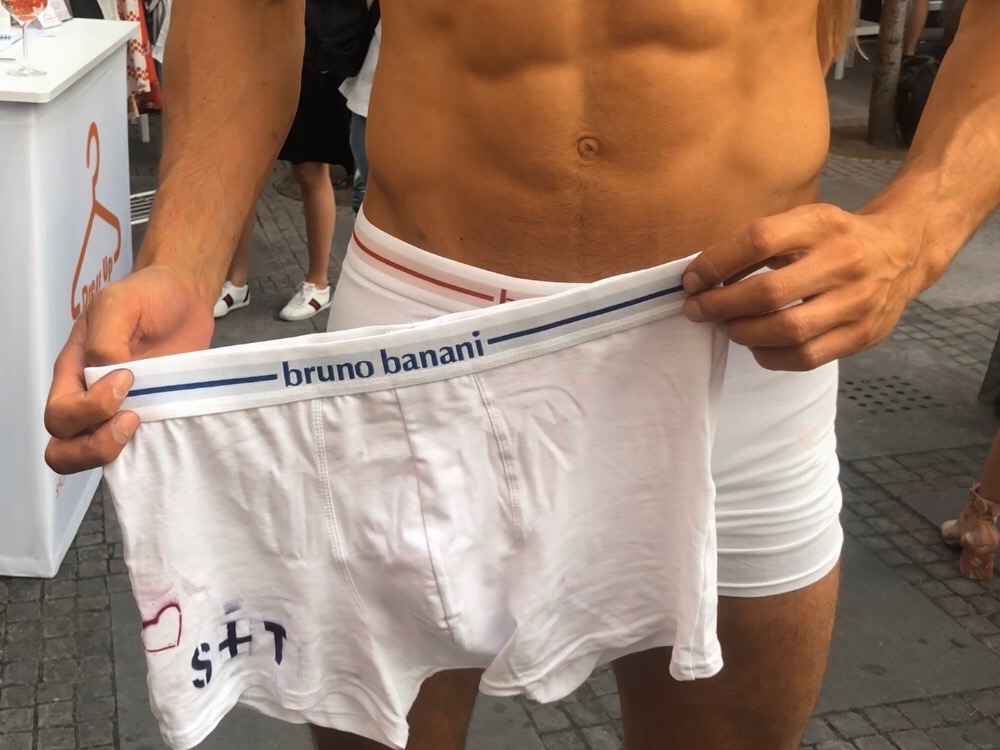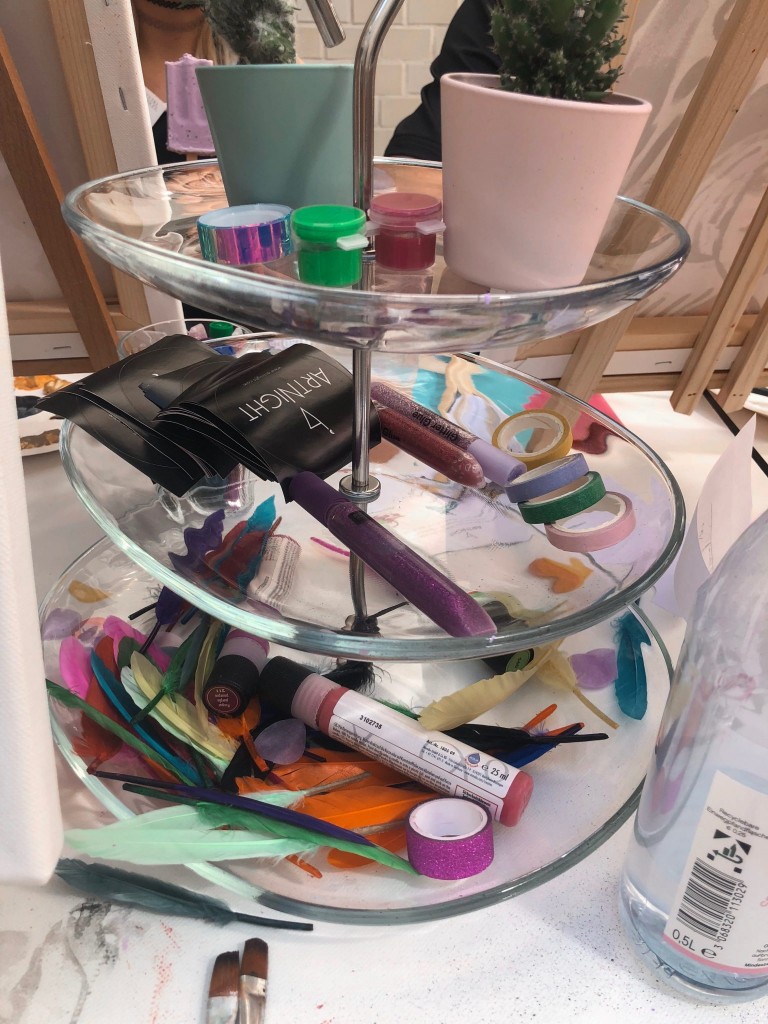 Ipanema Fashion Night
Unfortunately we were not too long at the Ipanema Fashion Night. This event took place at the Hotel Amano which is at the central station. It was not the roof top but very high up and had a terrace, so you could chill out with delicious drinks, a good mood and a stunning view. There was also a buffet where we fortified ourselves. Among other salmon was offered in a banana leaf, that was sooo delicious!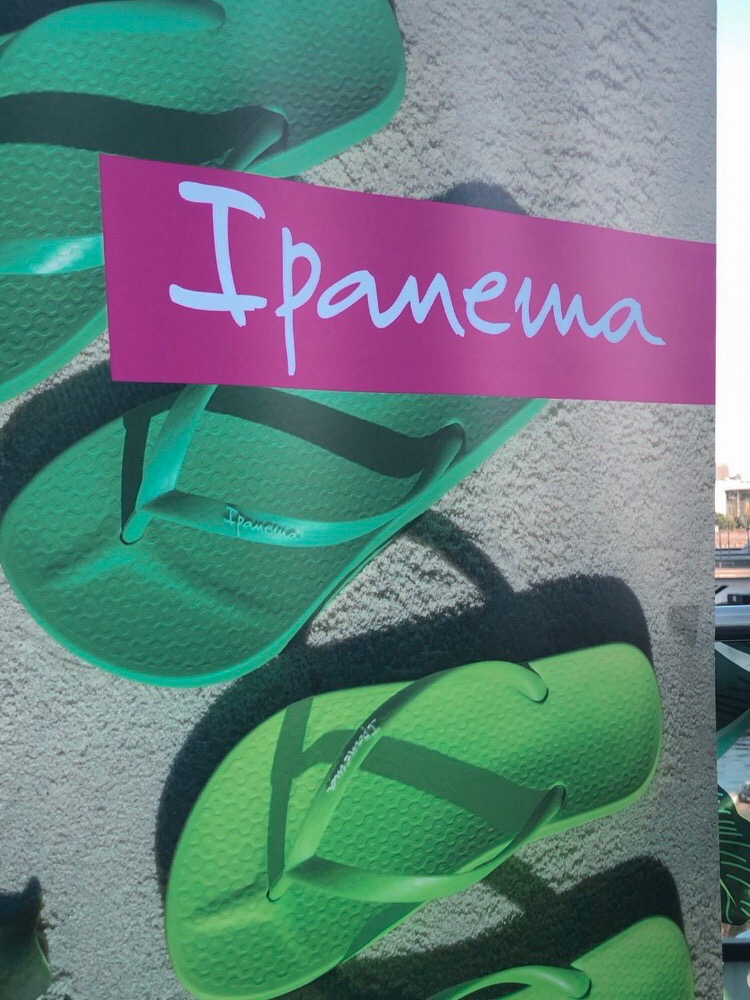 Irene Luft Show
As in the last year, I strayed on the way to the E-Werk. We came from another site and since I did not know the way by myself, I just followed what Google Maps told me. Unfortunately, I was led back to the wrong entrance, as we had scheduled buffer time so this was not too bad and we still arrived in time for the show. We had standing places but since some did not come we would probably have some to sit, but we did not understand this until every seat was already taken. Well, now I know how it works if I ever have no seat again. The show was great, last season I was already at her show and I already loved her designs then. As in the season before the designs were a mix between chic and rock. Especially in the make-up and the shoe choice stood out the rocking part. This was usually combined with pretty dresses. There were a lot of transparent pieces that were demonstrated. My favorite look was a hoodie in combination with a tulle skirt.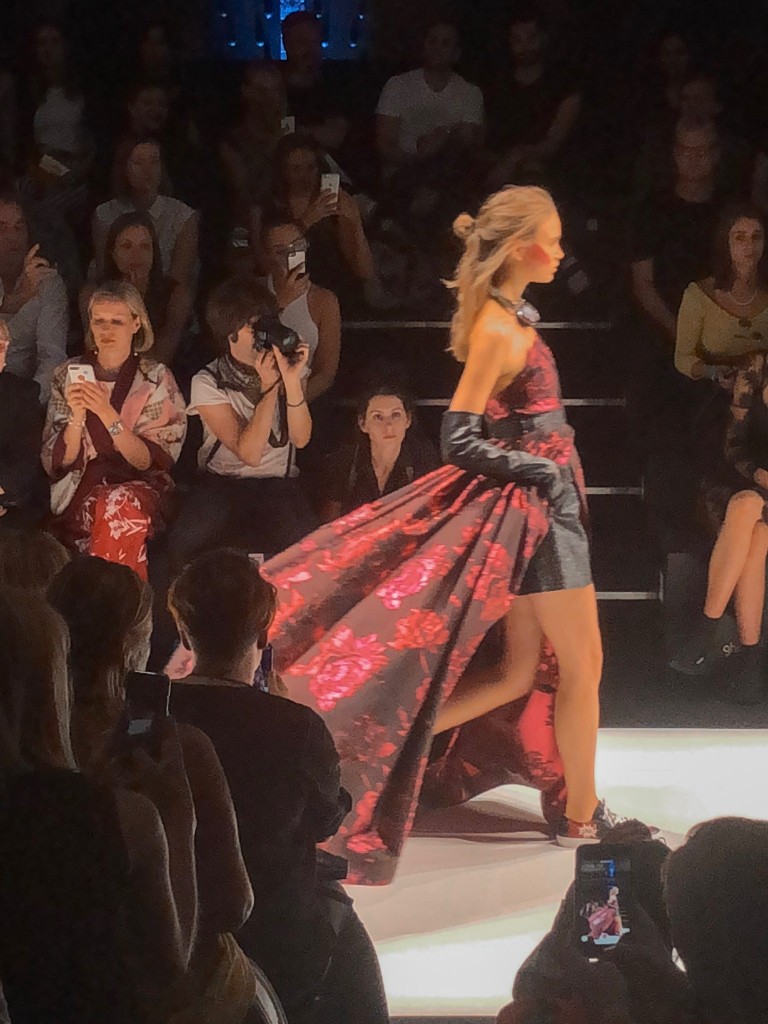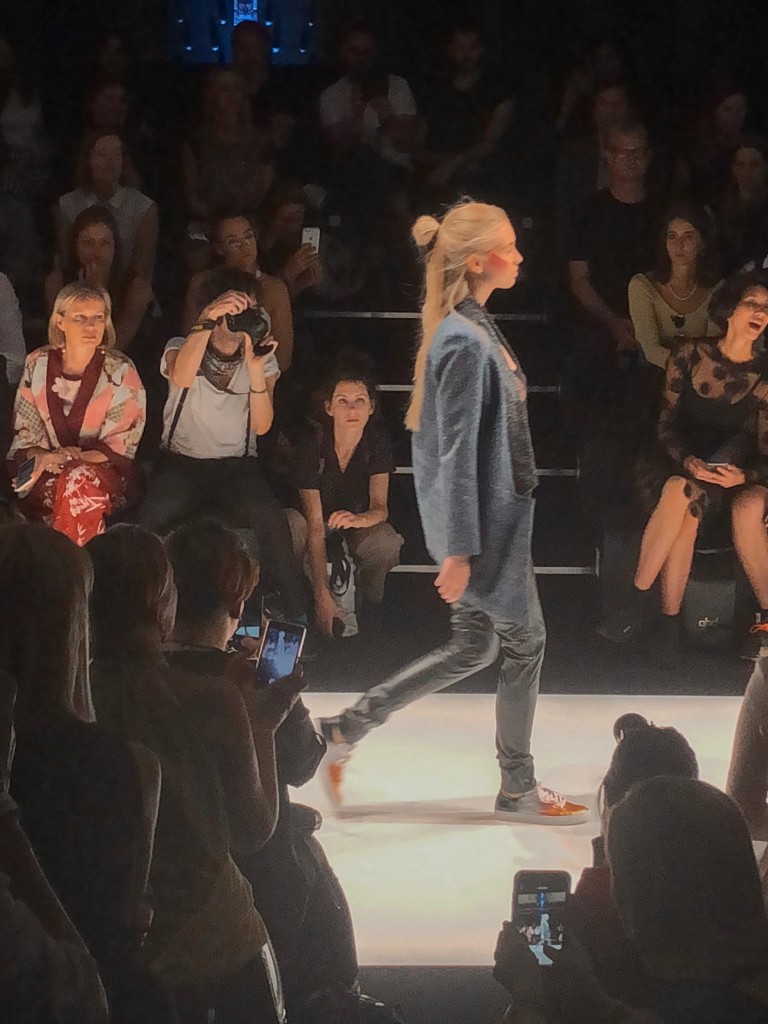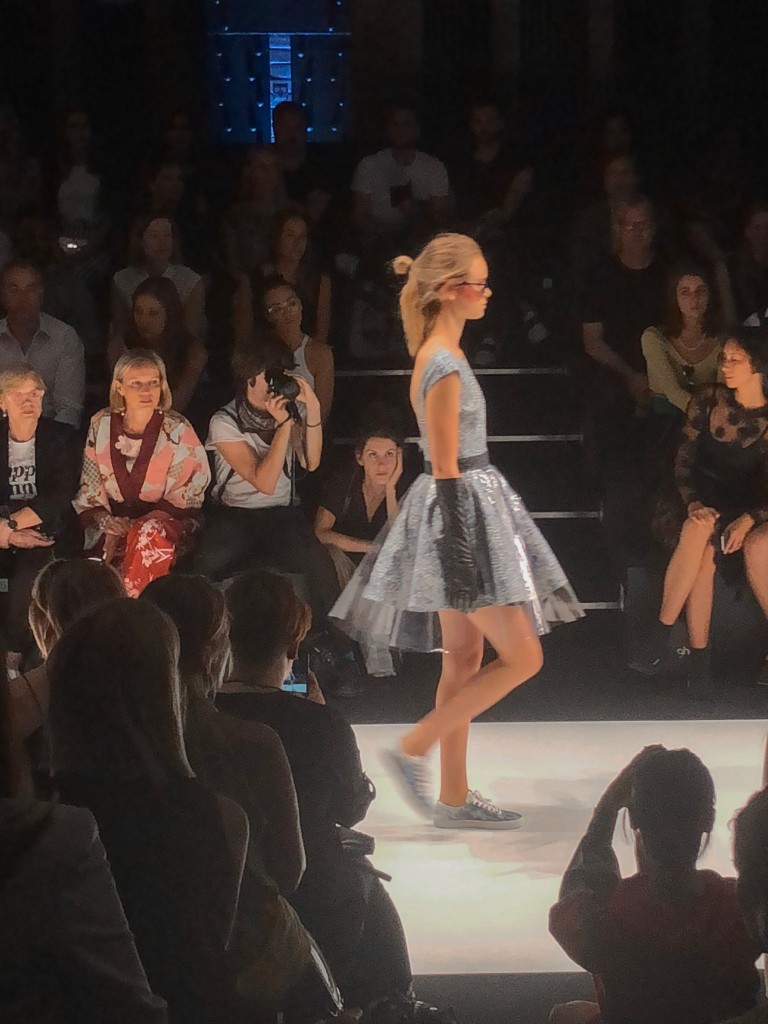 Day 3: Seek & Bright, Maison Common Show and HashMAG Blogger Lounge
Seek & Bright
In contrast to recent times, it seemed to me that the fairs had shrunk, especially the Bright was somehow only half of the hall. Anyhow, I was able to discover some things that I liked but nothing has blown me away. Maybe I was just a bit tired and the heat that prevailed in the halls was not exactly a mood uplighter either. Somehow I could have done something better with my time, sleeping in would definitely have been a better option.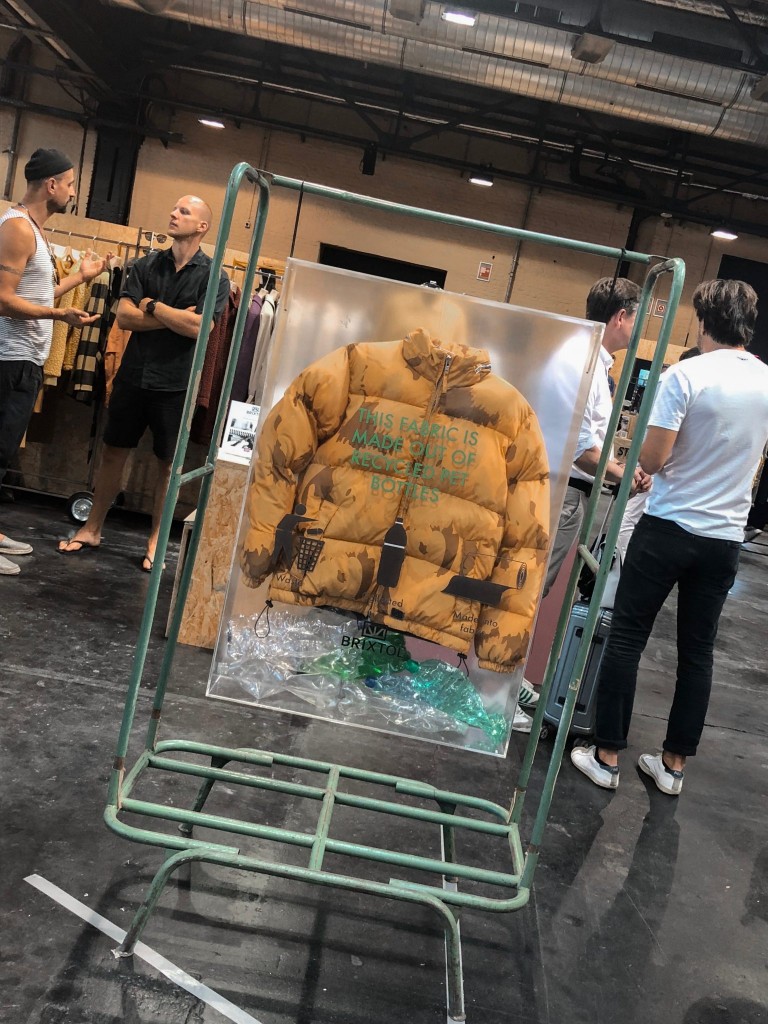 Maison Common Show
At the second show, we found the way directly and arrived at the perfect time, just when the inlet started. We had great seats in the third row and could see the show from there very good. As with the show by Irene Luft you could see a lot of transparency here. Otherwise stripes were a big thing! The collection was very, very summery and reminded me of a vacation. I also really liked this collection!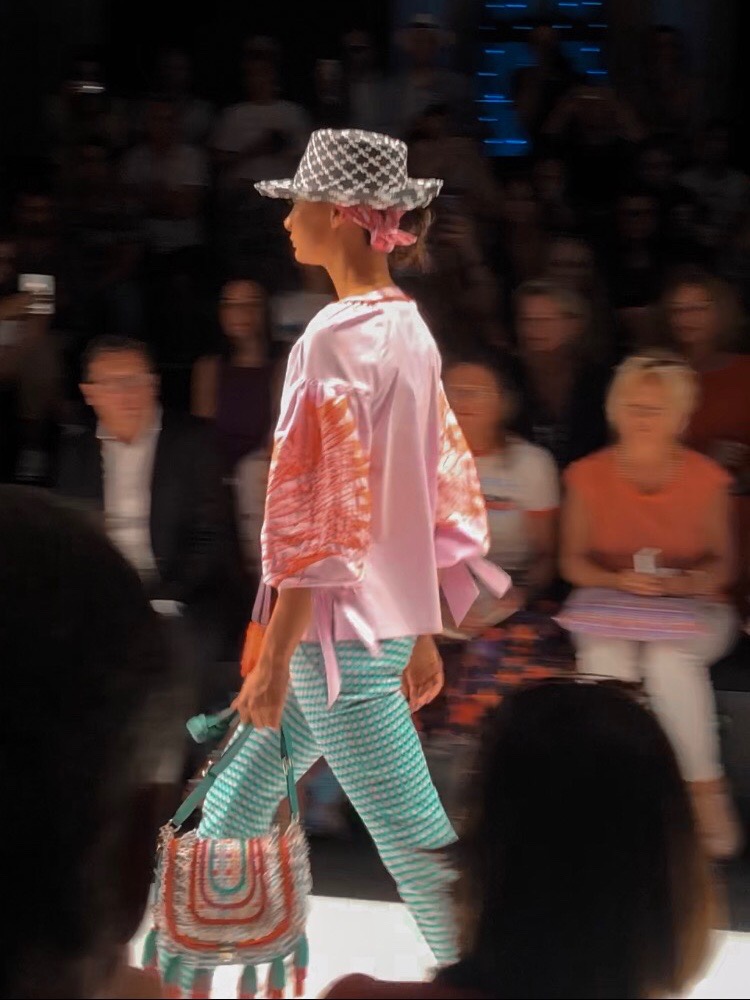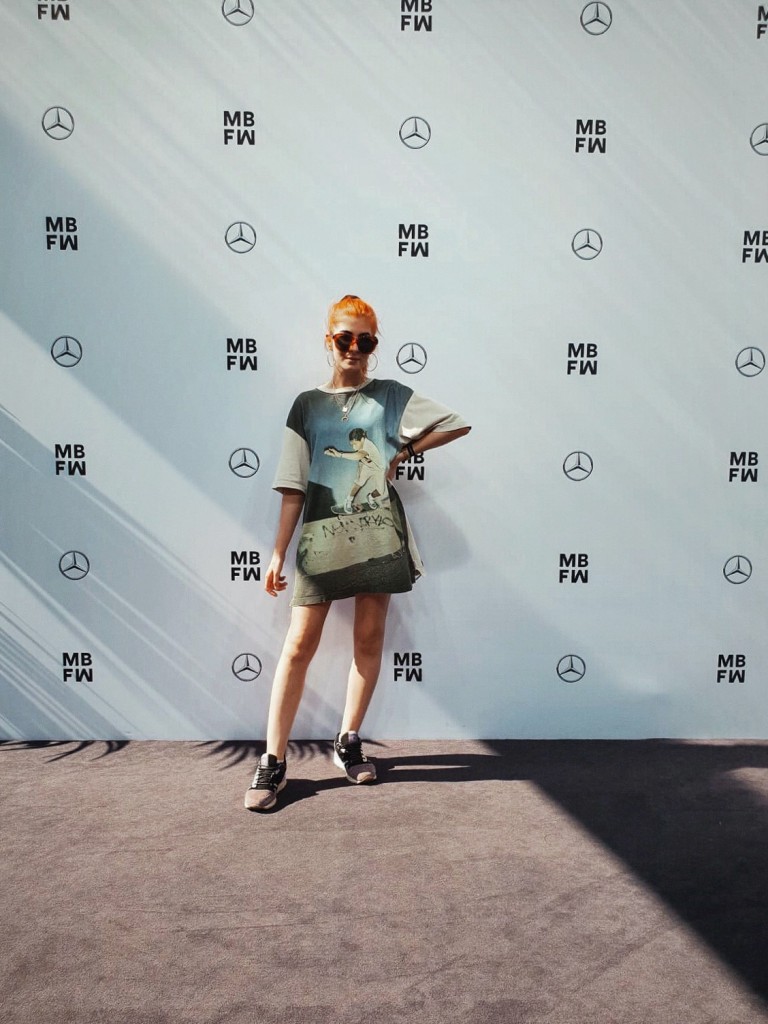 HashMAG Blogger Lounge
As with Seek & Bright, this event was a bit sobering. I do not know if my standarts are getting higher but it seemed like everyone is in a bad mood. In the last few seasons everybody was relaxed and seemed happy. I have the feeling that here too this division has arrived in large and small bloggers, which I personally find a pity. In addition, there were many brands that were already present in recent seasons, e.g. Sebamed or Lidl. I think it's a pity that half of the exhibitors are already known. I've talked to them about the brand and Co. so I didn't have to talk with them about it again, so I was pretty quick through everything. Even with Bijou Brigitte it gets boring, for the third time in a row you could make some jewelry I think that is a bit uncreative. I also heard some bloggers at the shows talking about how annoying all the goodie bags are. It would just be trash in it and mpstly there is only one thingt you really can use. Somehow they are not so wrong. I also filled a garbage bag with paper and unnecessary packaging. That was really a lot of work and the hand creams pile up with me now again. Meanwhile, I am giving away a lot. My friends always enjoy things that I do not need. It's just that there are things in these goodie bags that I can not tolerate or simply can not use. In any case, I really like the HashMAG Blogger Lounge a lot and hope that the team will find their way back to its roots again. Less glittering more cool new brands and funny get-togethers.
Day 4: HashMAG Blogger Lounge und I' VR Isabel Vollrath Show
HashMAG Blogger Lounge
Actually, I already told you all about it, but on day four I was back in town for a short time and because I mentioned it in my last outfit posting, I wanted to tell you this little story. I was working all day and had with the tattoo artist (yes you could get tattoos there) the day before agreed that I would look over at 18:00 clock, if I know what I want as a motive. I was even there earlier and waited and waited. Then he said to me that it would look bad, so the girl who was next in the row said that she would like to give her place to me. The tattoo artist agreed with her and told me on the next move that it would not work. No idea why not. Maybe I don't look like I have enough followers for this and the others do (pure speculation). I have to say, that put me in a really bad mood. Not just him, but this whole illusory world. But that's the way it is I'm not a big fish I'm a baby fish in the pond and the baby fish has nothing to report and is not as valuable as pastel-colored other fishes. I could pretend to be like these fishes but that would make me dissatisfied in the end. I could also get off and blog just for myself, but I think at some point I would think that I had lost a big opportunity in my life. Oke, oke enough deeptalk.
I' VR Isabel Vollrath
After Tristan picked me up from the HashMAG Blogger Lounge, we went to dinner and then to the show by I 'VR Isabel Vollrath. A year and a half ago I was already at her show with Tristan – thanks to a raffle by Air Berlin –  at that time the official shows still took place at the Kaufhaus Jahndorf. This time, thanks to my blog, I was allowed to go there because of me. The playful designs reminded me not only of the theme itself, which was Venice, but also of the clothes of the Baroque. Most of them, however, were made in a modern version of the style of this epoque. It was a very nice and varied show, there was something for every occasion.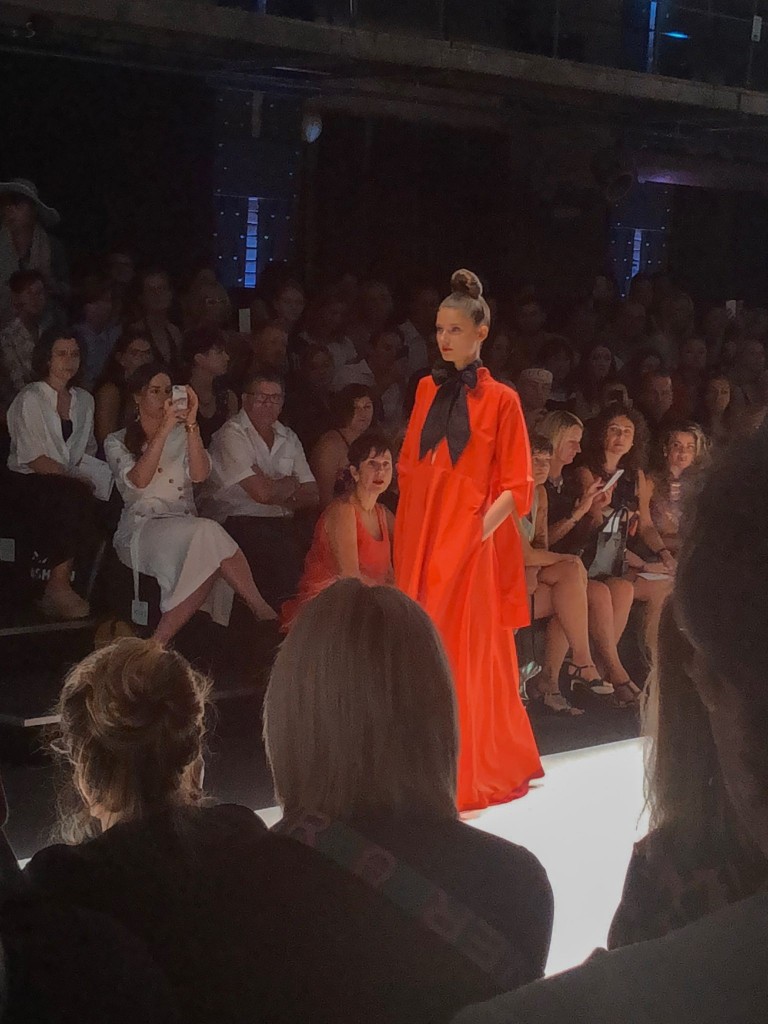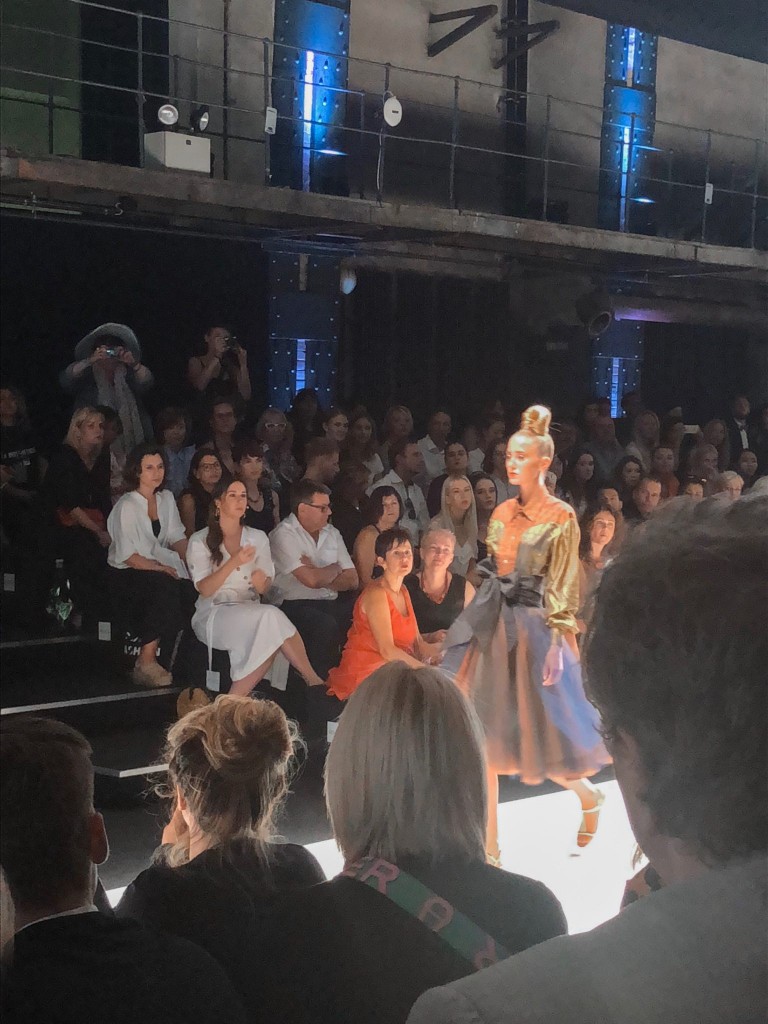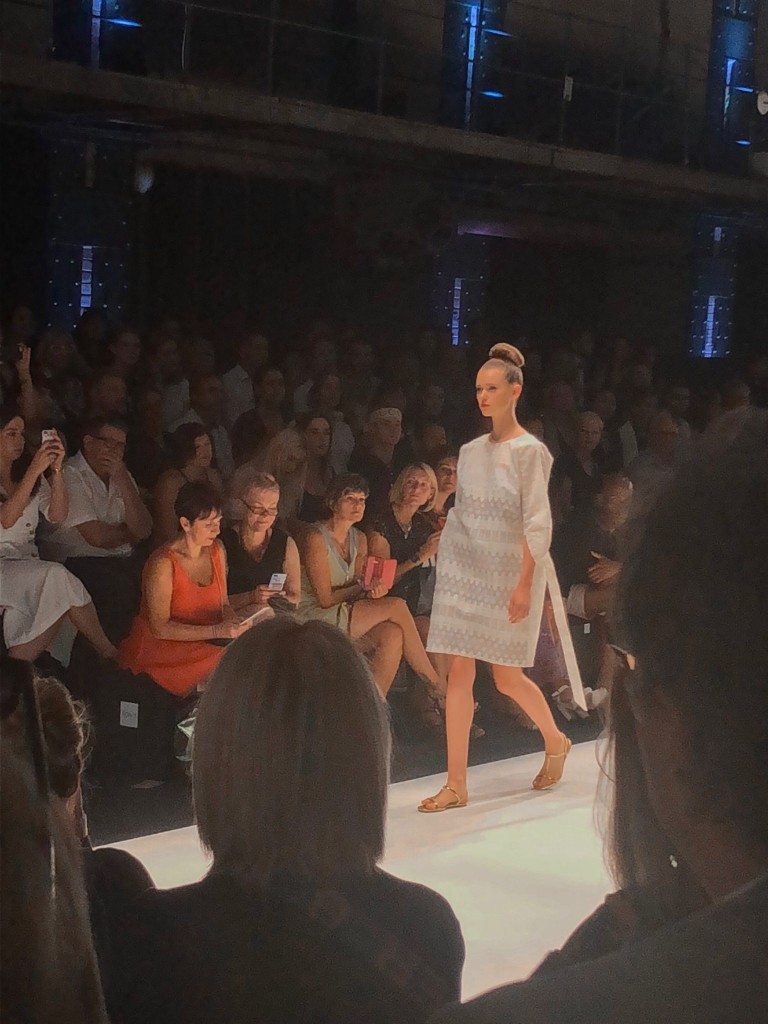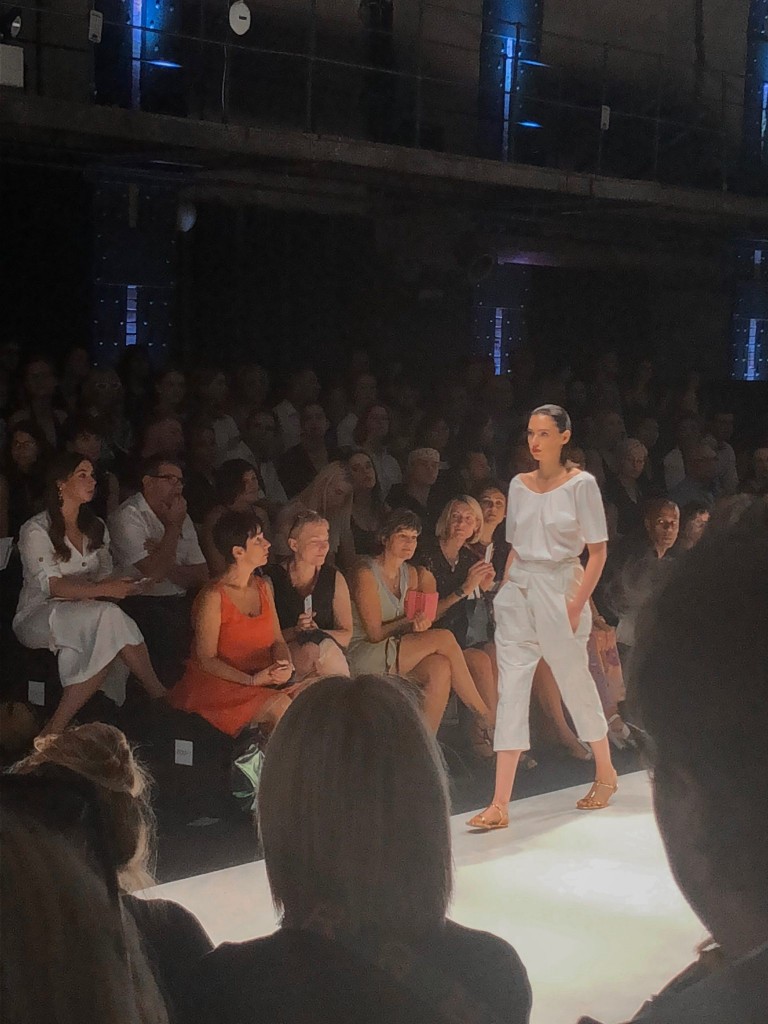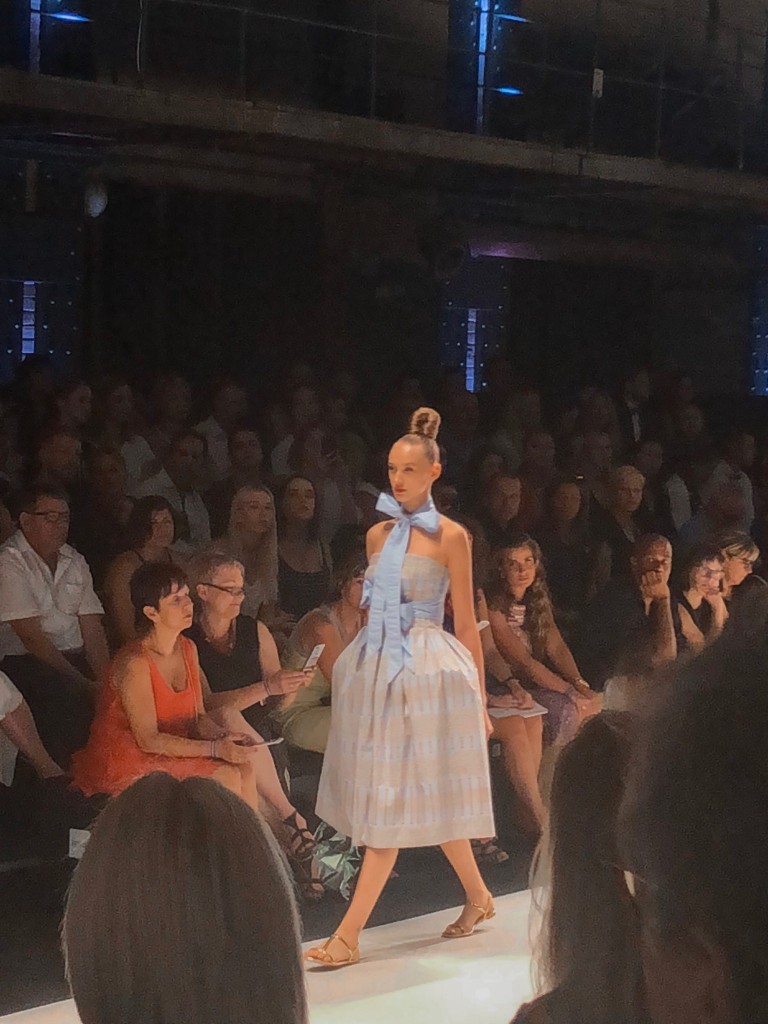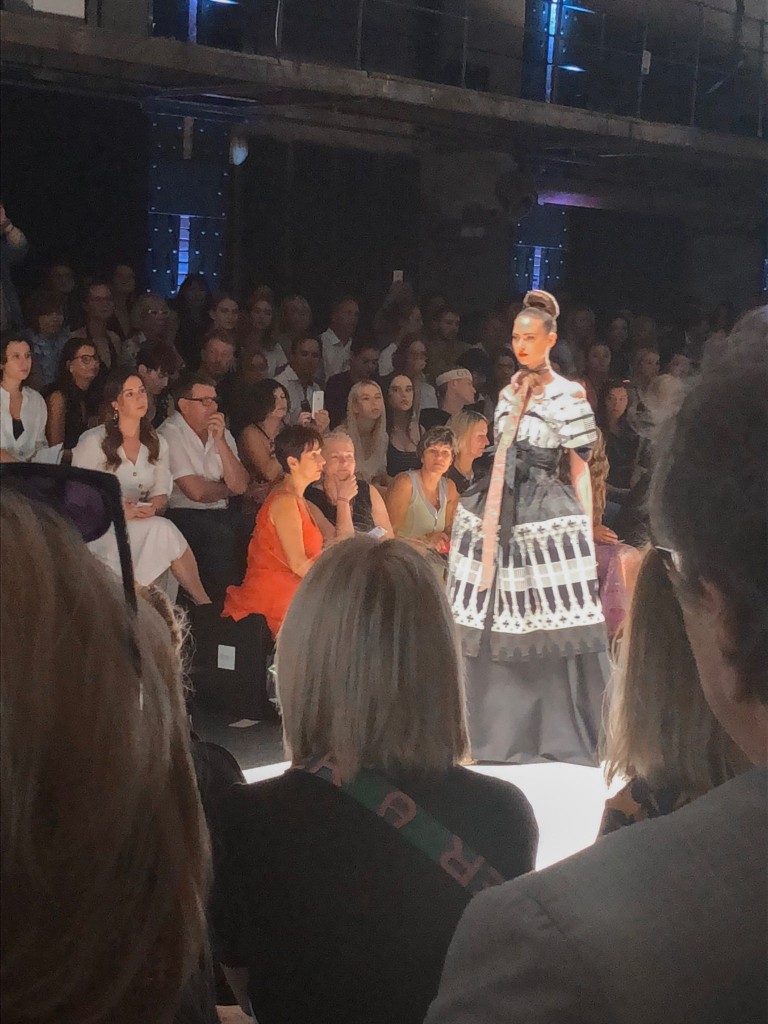 Conclusion MBFW Berlin
I noticed that many have missed out on the Berlin Fashion Week this year. The biggest of the big ones were at the haute couture shows in Paris and just stopped by in Berlin for like some hours and those who have been around for a while have booked (as I've learned) rather a vacation instead of getting stressed out. It is difficult to assess the whole thing, on one hand the MBFW Berlin is getting bigger but on the other hand it's going more downhill I have the feeling. I do not know if I will go next year or if I just go skiing. It really is a lot of stress and I also don't know if I want to talk girls who think they're something better just because they have some tousend followers more then me. If there are any cool other bloggers who think like me about the scene, please write me and let's be friends.